Welcome the changing of the seasons with these vibrant autumn menus from these 6 restaurants around Bangkok.
As the seasons change and new ingredients come into the spotlight, fine dining restaurants gear up to refresh and recreate new tasting menus. Conceived by all kinds of masterminds in the kitchen, these French, Japanese, Thai, and other dishes are waiting to surprise your tastebuds, exclusively throughout this season.
[Hero image credit: Kavee; featured image credit: Stage]
New Autumn Menus to try in Bangkok this Season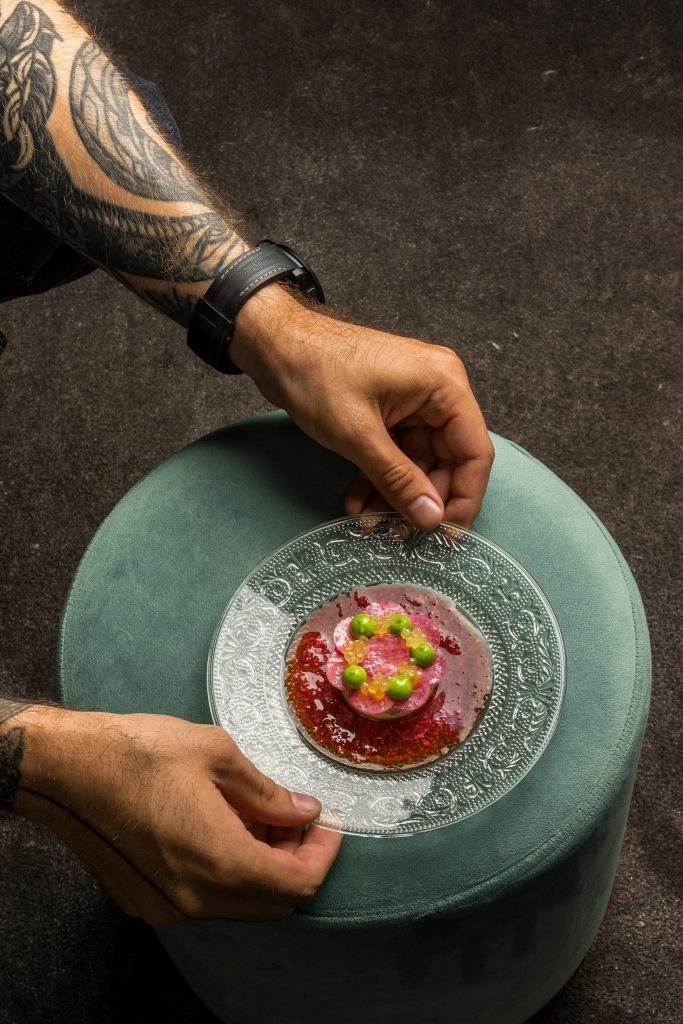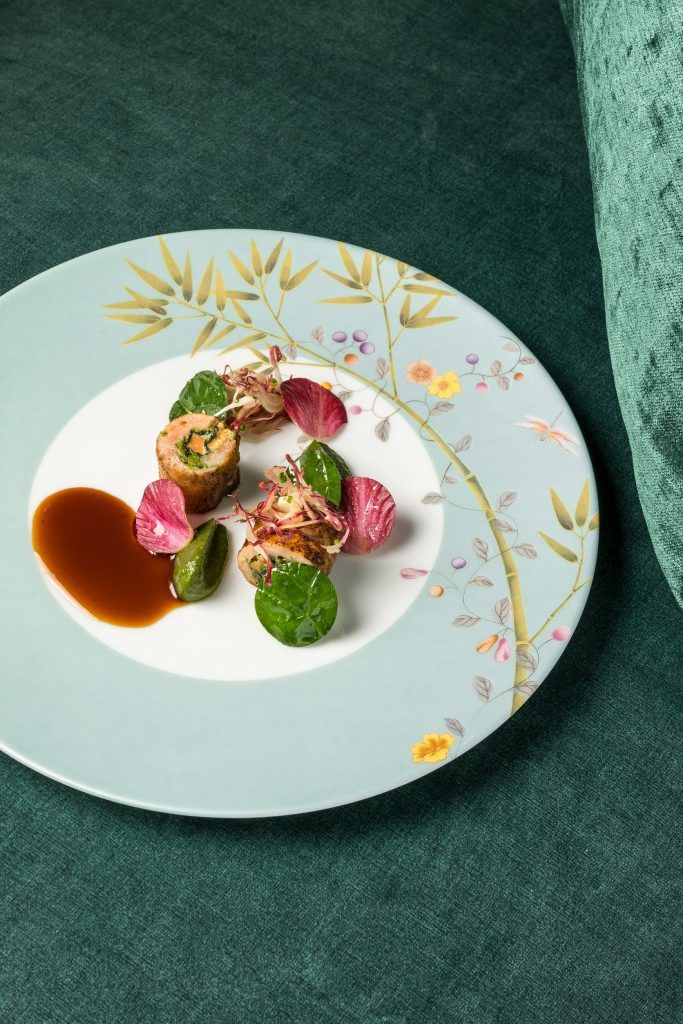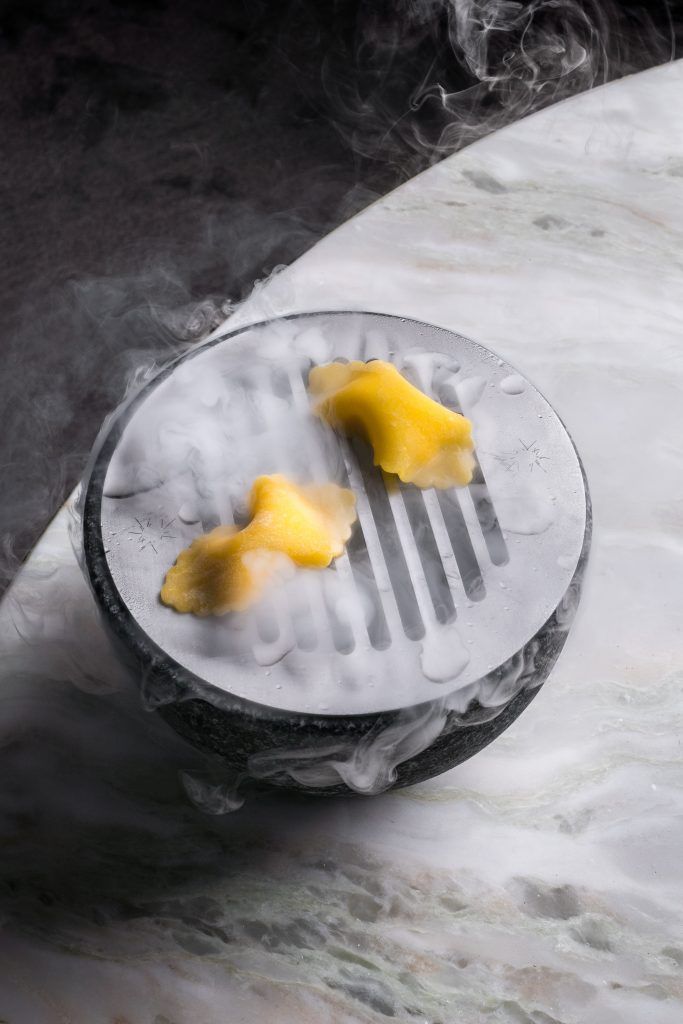 IGNIV's new autumn menu is full of romantic and nostalgic elements inspired by Head Chef David Hartwig's childhood. The dishes are designed for sharing amongst your companions at the table, where starters feature mackerel, tuna, tomatillo and cucumber, and foie gras terrine with buttery brioche. The main course stars tenderly cooked deer, butternut squash and apple, and eggplant, paprika mojo and black pepper. Apart from the sumptuous series of desserts served on the table, as always, diners will also be led to the restaurant's very own Candy Store to pack their favourite sweets to take home.
The Autumn Menu is available for lunch and dinner from Thursday to Monday throughout September and October 2022. For more information and reservations, contact 02 207 7822.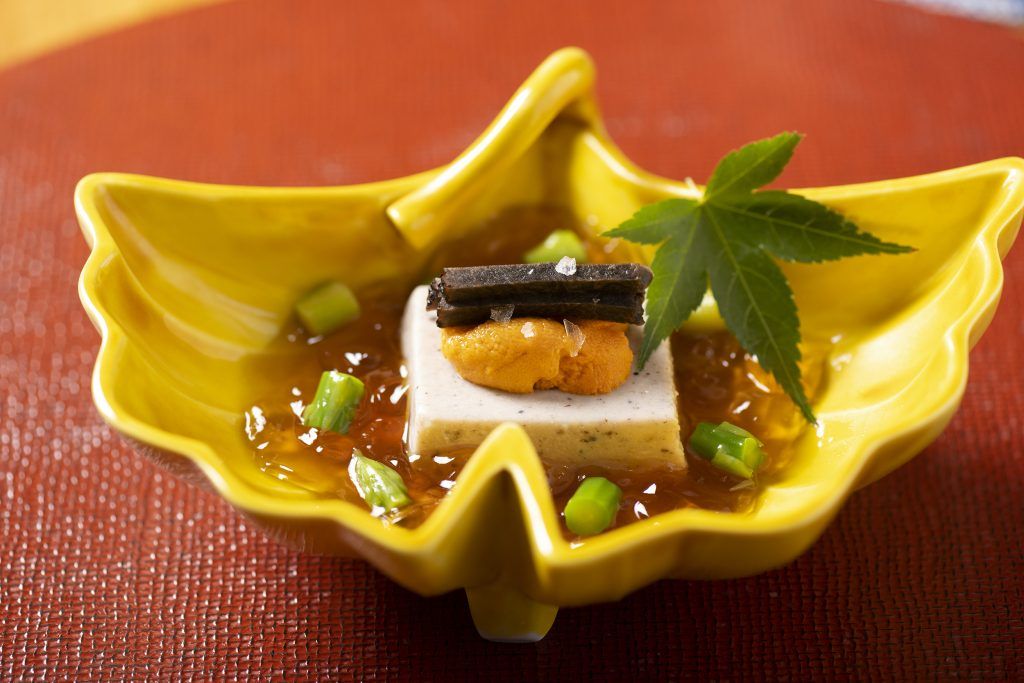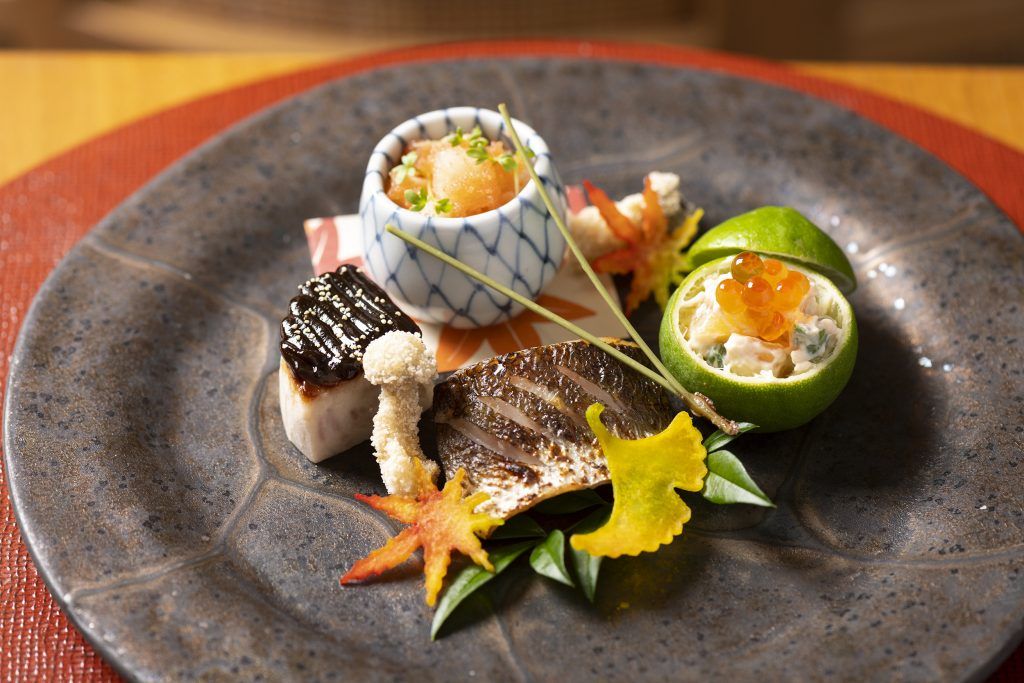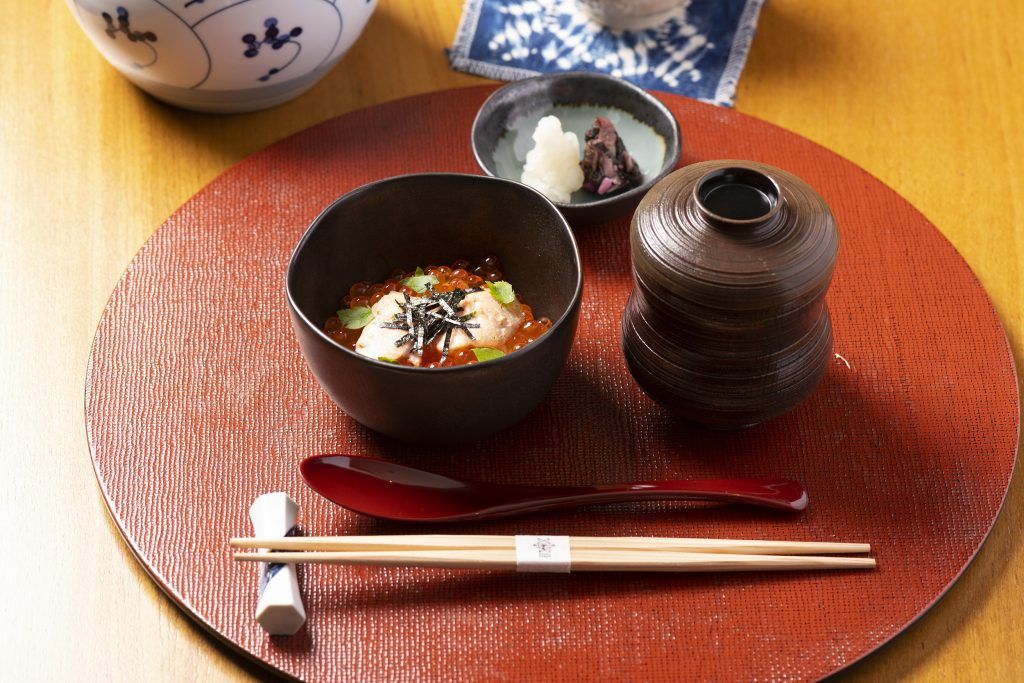 The latest kaiseki menus from the recipe book of chef Kazuo Takagi are being served at Kinu by Takagi at the Mandarin Oriental Bangkok. Chef de Cuisine Norihisa Maeda will put together piece by piece the autumn elements that flourish in Japan at this time of year. These include the luscious house-made black truffle tofu with Hokkaido sea urchin and dashi jelly sauce, Tottori wagyu beef, Yamanashi Shine Muscat and Kyoho grape soda jelly with white peach sherbet, and many more heart-warming dishes.
The autumn menu is available as a 5-course lunch and 10-course dinner. For more information and reservations, contact 02 659 9000.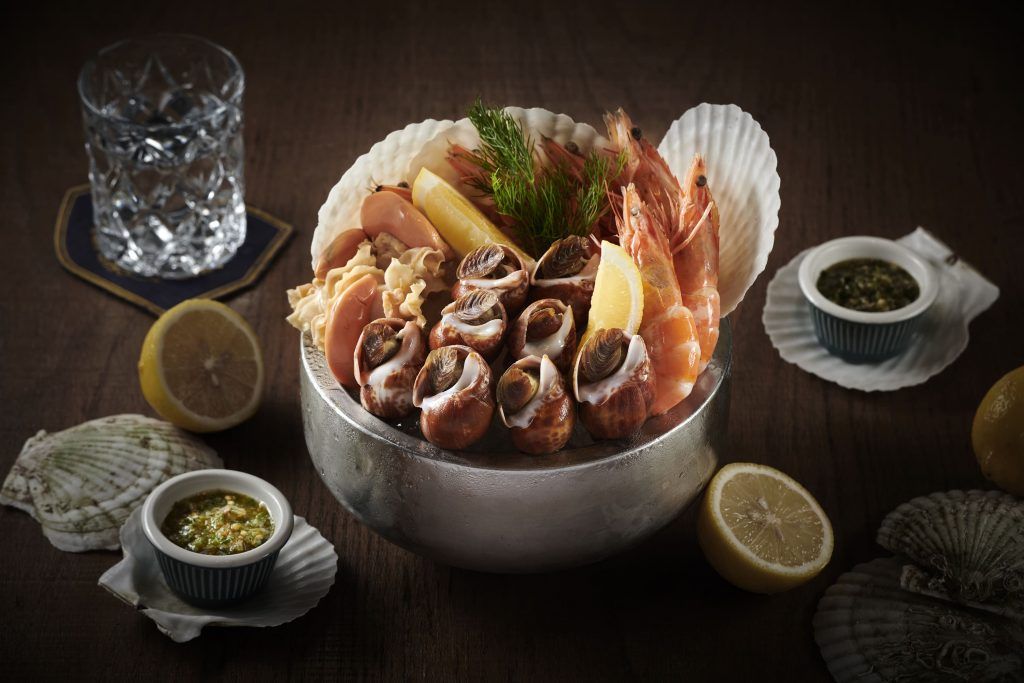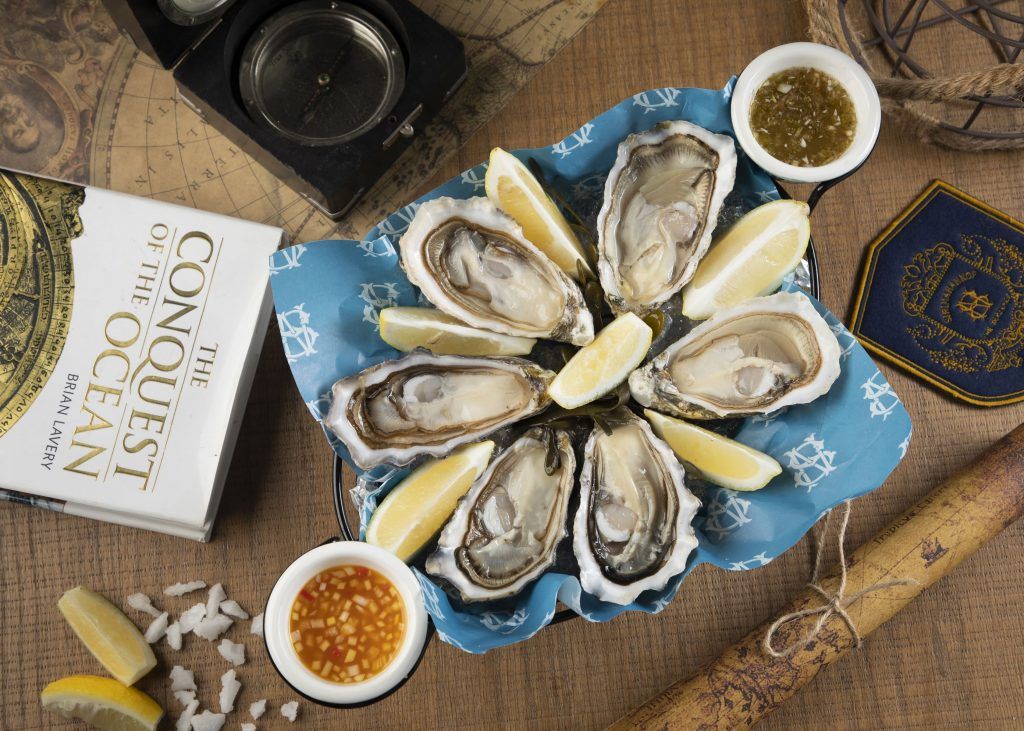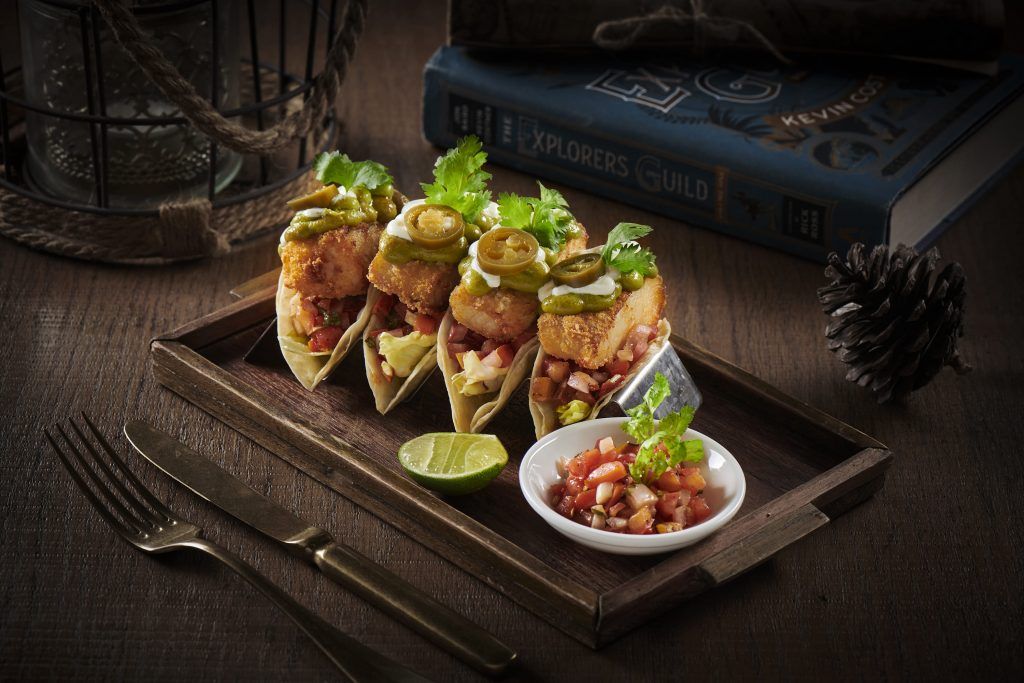 Dine inside the restored Royal Thai Navy ship anchored at the beautiful port of Asiatique the Riverfront. Celebrating the floating restaurant's second anniversary, Sirimahannop presents two enticing dinner sets under a 'east meets west' concept. The first, Ocean's Bounty, is a collection of banana shrimps, scallops, whelk clams, freshly-shucked oysters, fish tacos and more. Meanwhile, Global Voyage is a surf and turf set menu featuring pork chop with Danish potato salad, pan-fried Atlantic halibut steak, Wagyu beef flank steak, and more. A celebratory feast indeed.
The Sirimahannop Celebration Set dinner menus are available throughout October 2022. For more information and reservations, contact 02 059 5999.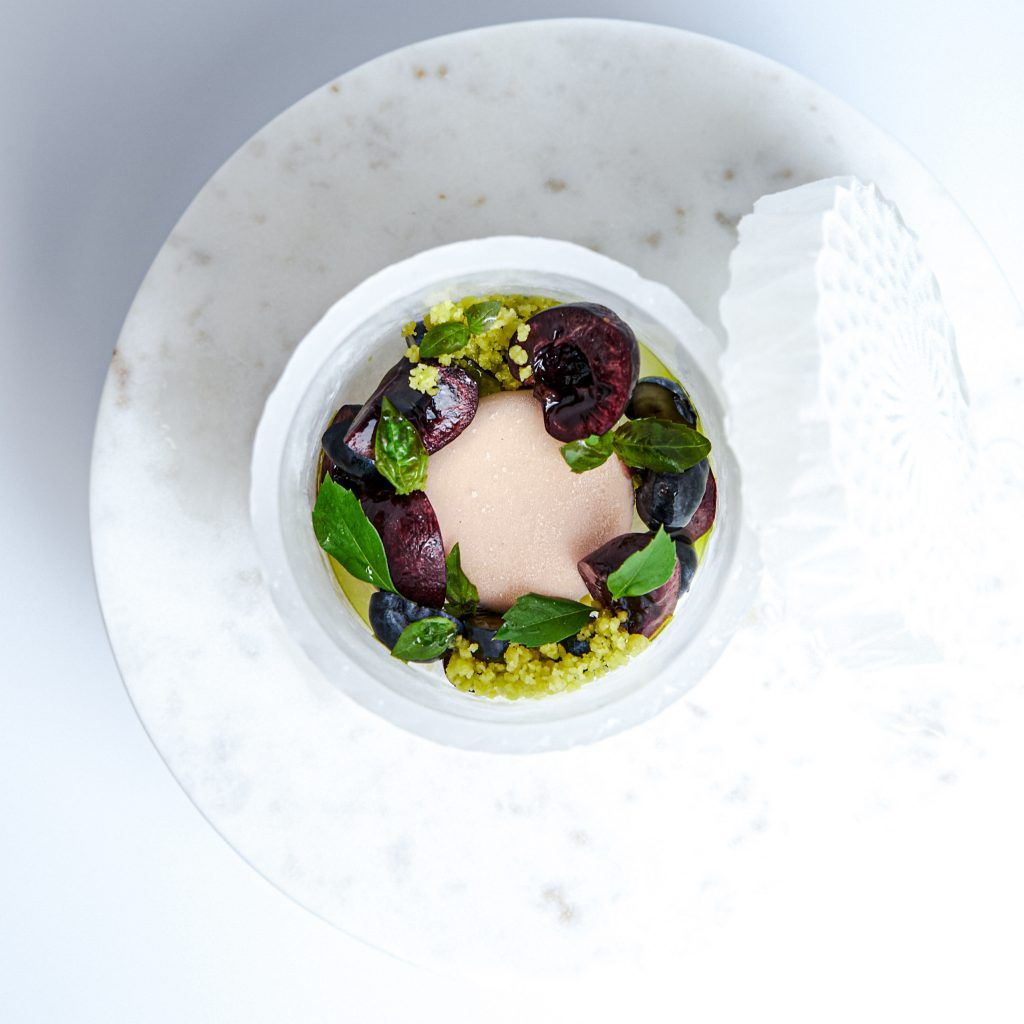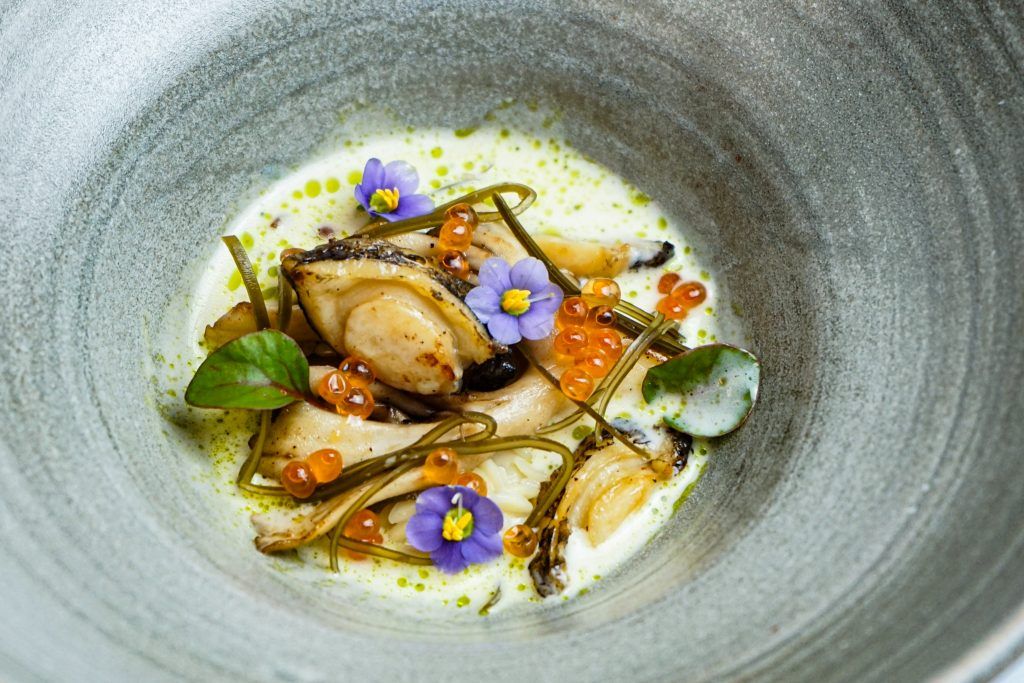 Drawing the inspiration from around the world, Stage casual fine dining restaurant unveils its new 'Stage Menu this season. The highlights include Cherry Gazpacho with Foie Gras Ice Cream and Green Tomato & Basil, Abalone and Maitake with Seaweed Beurre Blanc, and Busyu Wagyu A3 served with Smoked Carrot and Cafe de Paris Butter, all of which can be enjoyed alongside a fabulous wine pairing. At the end of the meal, enjoy the Dessert Trolley which pulls up right at your table.
Find more mouthwatering dishes with Stage's three dining options, comprising of either a 4-, 7-, and 10-course tasting menu. Stage opens from 12pm-2.30pm and 6pm-12am. For more information and reservations, contact 02 002 5253.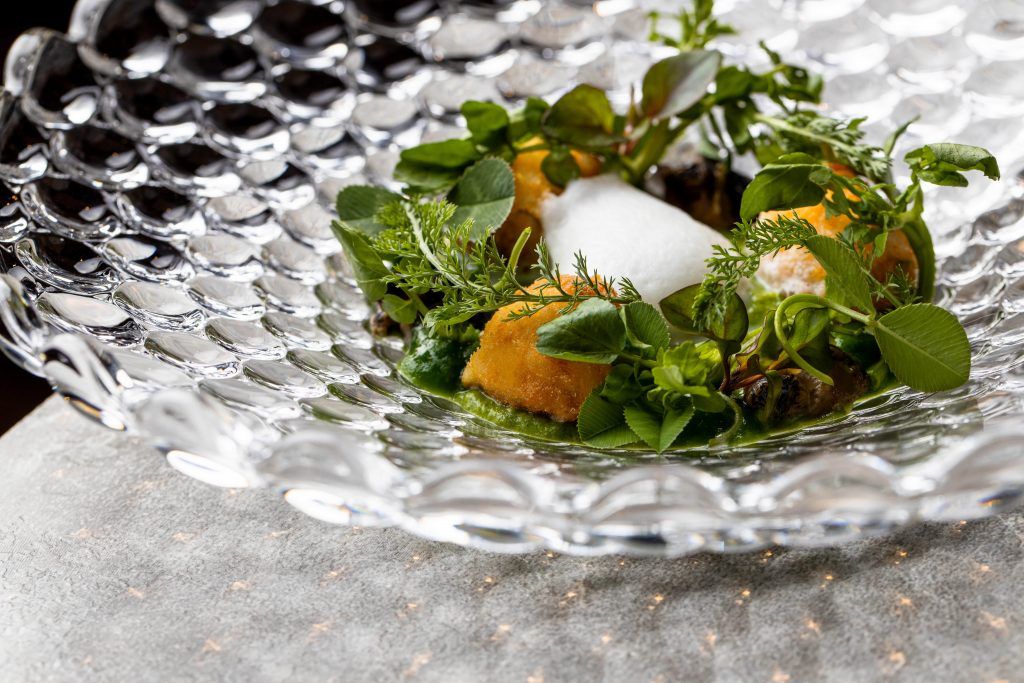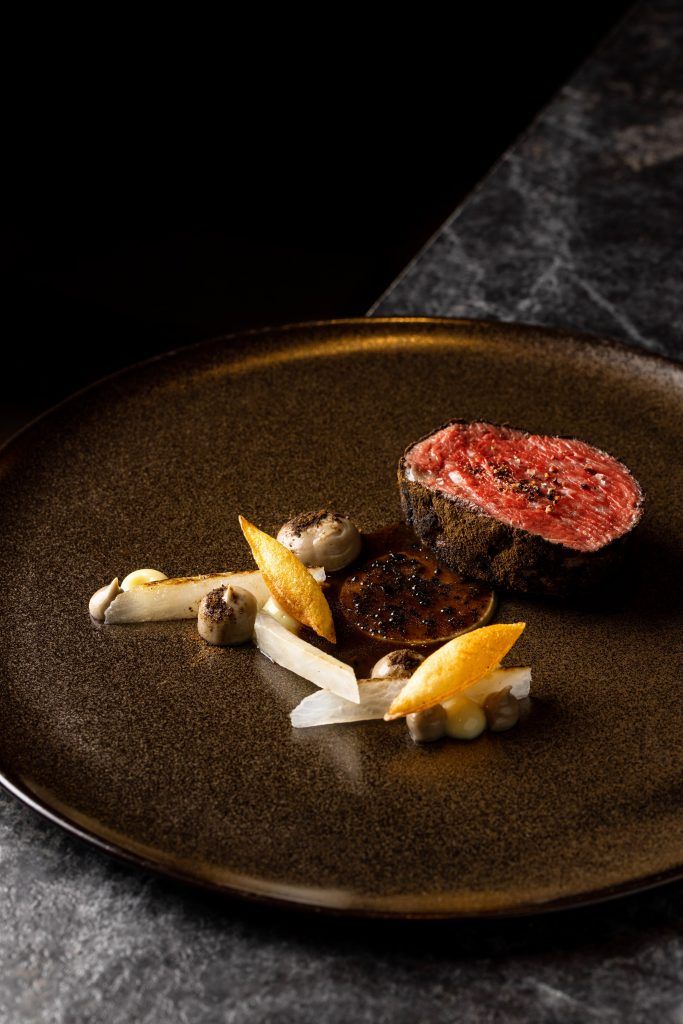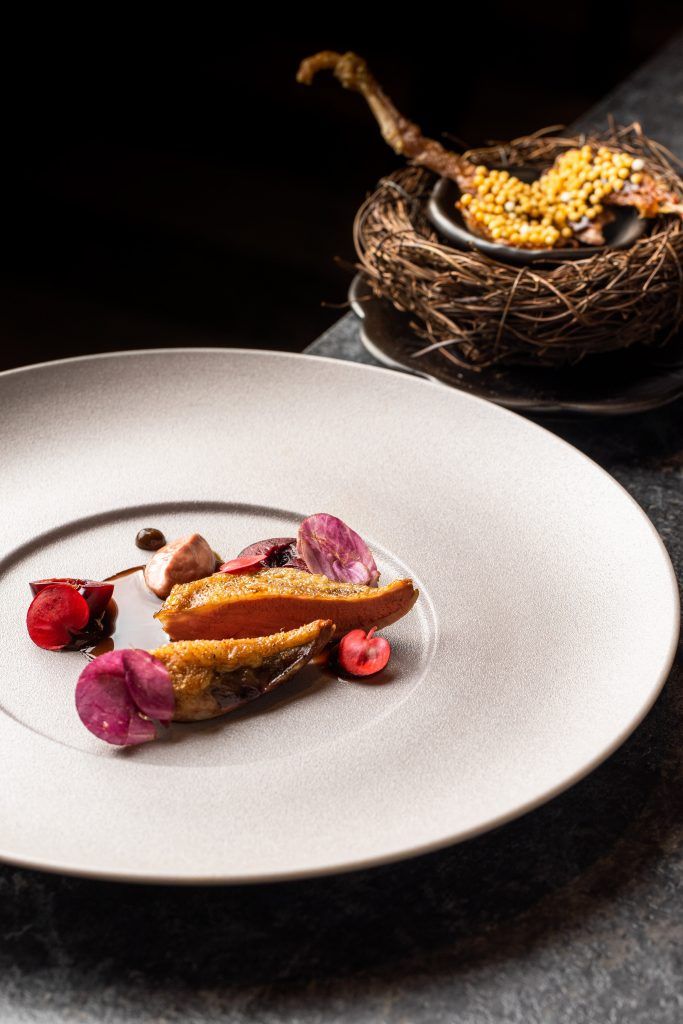 Wildly creative and ingeniously delicious, the new tasting menu at Kavee features some very exotic ingredients in the 10-course feast. This Thai fine dining restaurant aims to bring together the sophistication of Thai food with the modern cooking techniques. For the new menu, Chef Worathon "Tae" Udomchalotorn has come up with a series of interesting dishes, such as pigeon with volcanic black garlic purée, full-blood wagyu chateaubriand, and Nakhon Nayok's frog legs and apple snails. On the sweet side, indulge in winged ant ice cream with chestnut and rum caramel.
The 'Elegant Wilderness' 10-course feast is served from Tuesday to Sunday. For more information, contact 080 995 9095.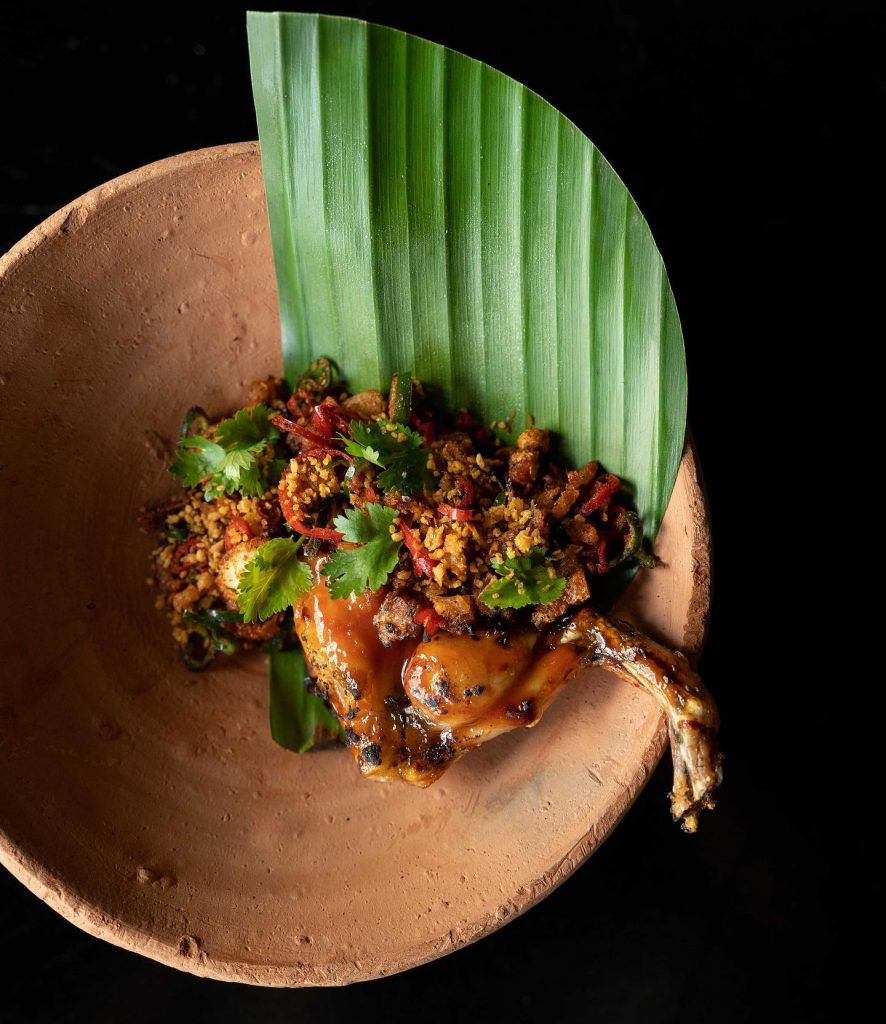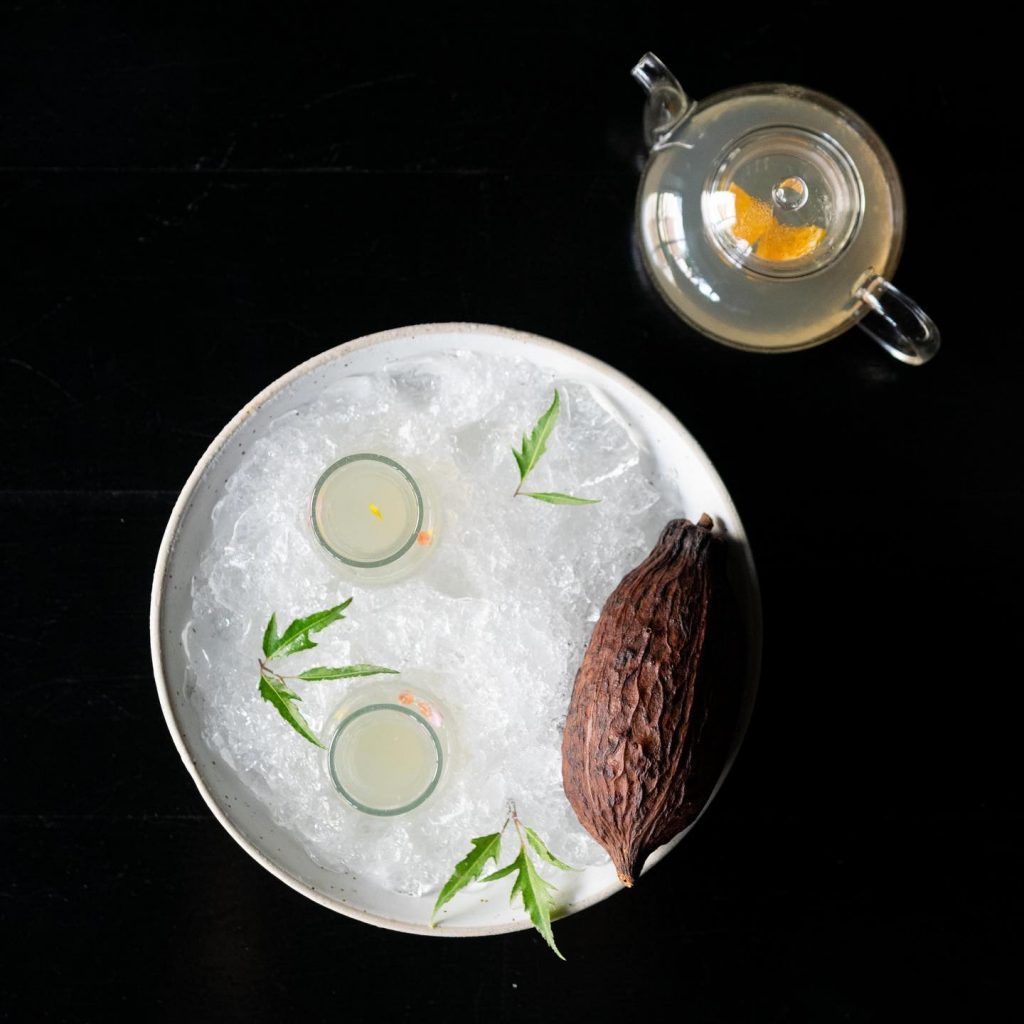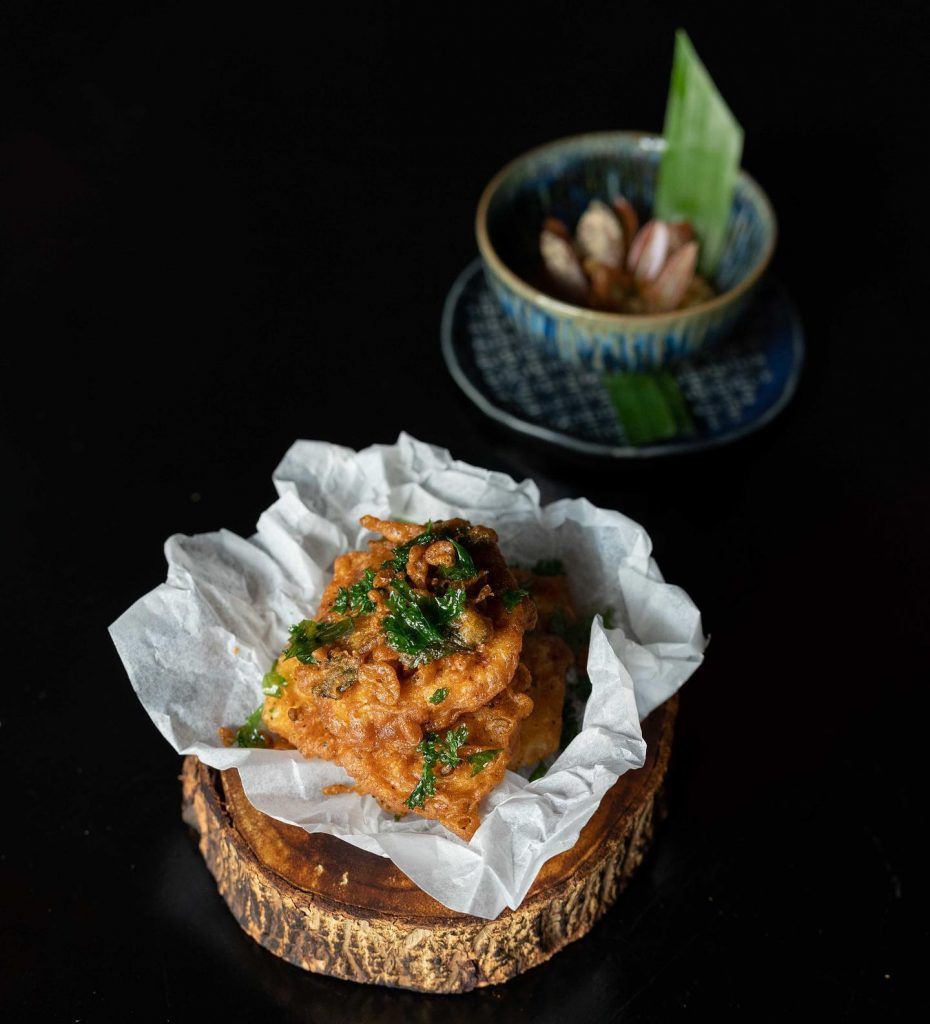 Recent additions to the Signature Tasting Menu at 80/20 will easily lure us back to this sustainability-centric Thai restaurant again. Comprising of snacks, appetisers, gap khao, desserts, and drinks, some of the most popular dishes to look forward to are 'Kob Yang Prik Glua' or grilled frog with tomato chilli and heart of palm, Jungle Juice or wild herbs, fruits and tea, and Beer Fried Reef Cod, Swimmer Crab and Cowa Leaf. Go all out and indulge your tastebuds by opting for the six-glass wine-pairing option, too.
The Signature Tasting Menu is served from Wednesday to Sunday from 6pm-11pm. For more information and reservations, contact 099 118 2200.