Blumarine, fashion's patron saint of slinky, Y2K glamour, has turned its attention to a new source of inspiration: Catholicism.
Gone is the label's beloved denim butterfly top, a not-so-subtle nod to the winged bodice Mariah Carey wore to the VH1 Divas Live concert in 2000. Instead, Blumarine opened its Spring/Summer 2023 show with an unexpected twist on the early aughts-inspired halter: a crucifix crop top, done up in studded denim.
The cross was a recurring motif throughout the collection, appearing on heavy chain "rosaries," earrings, mesh tops, and ropy mini-dresses.
1 / 2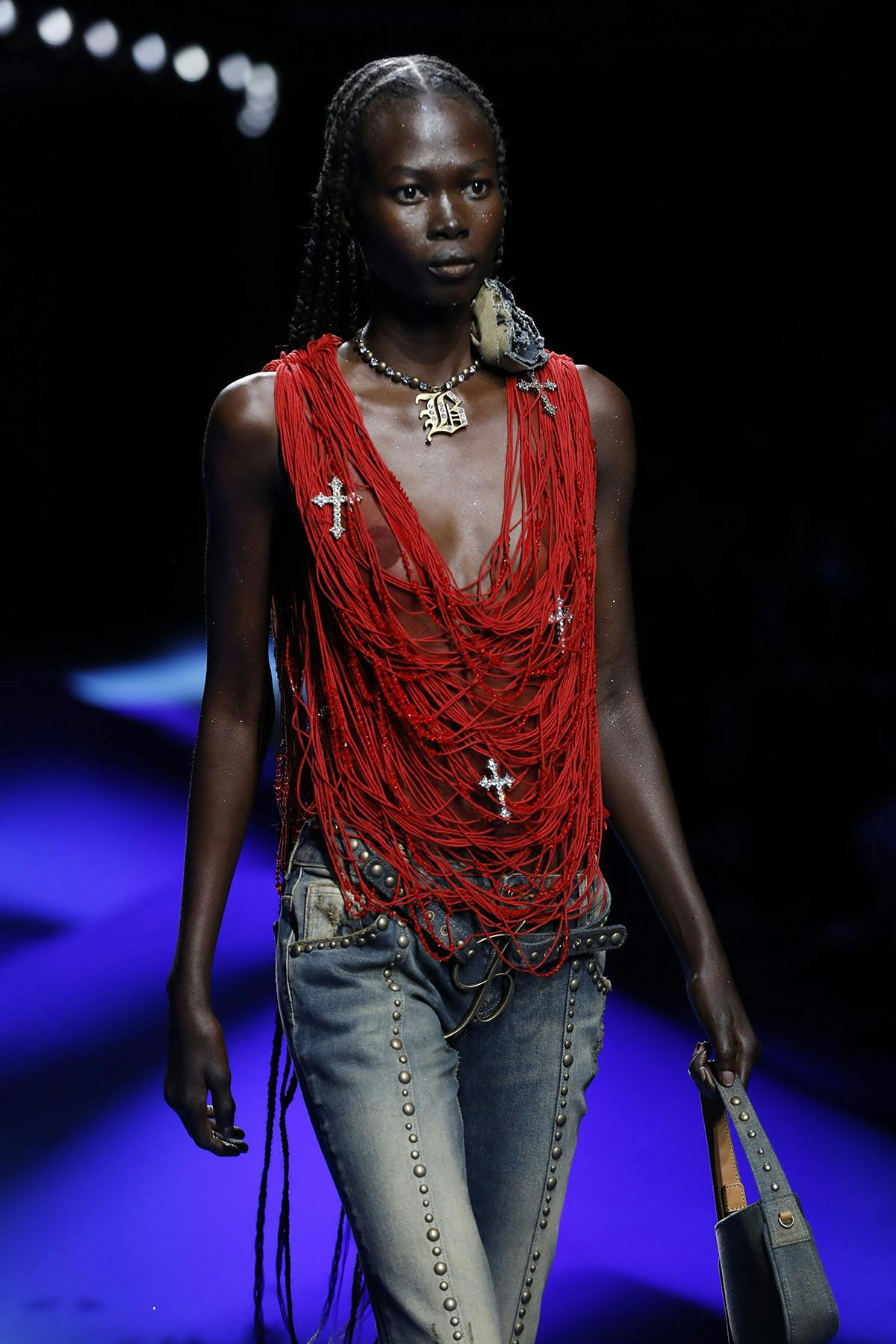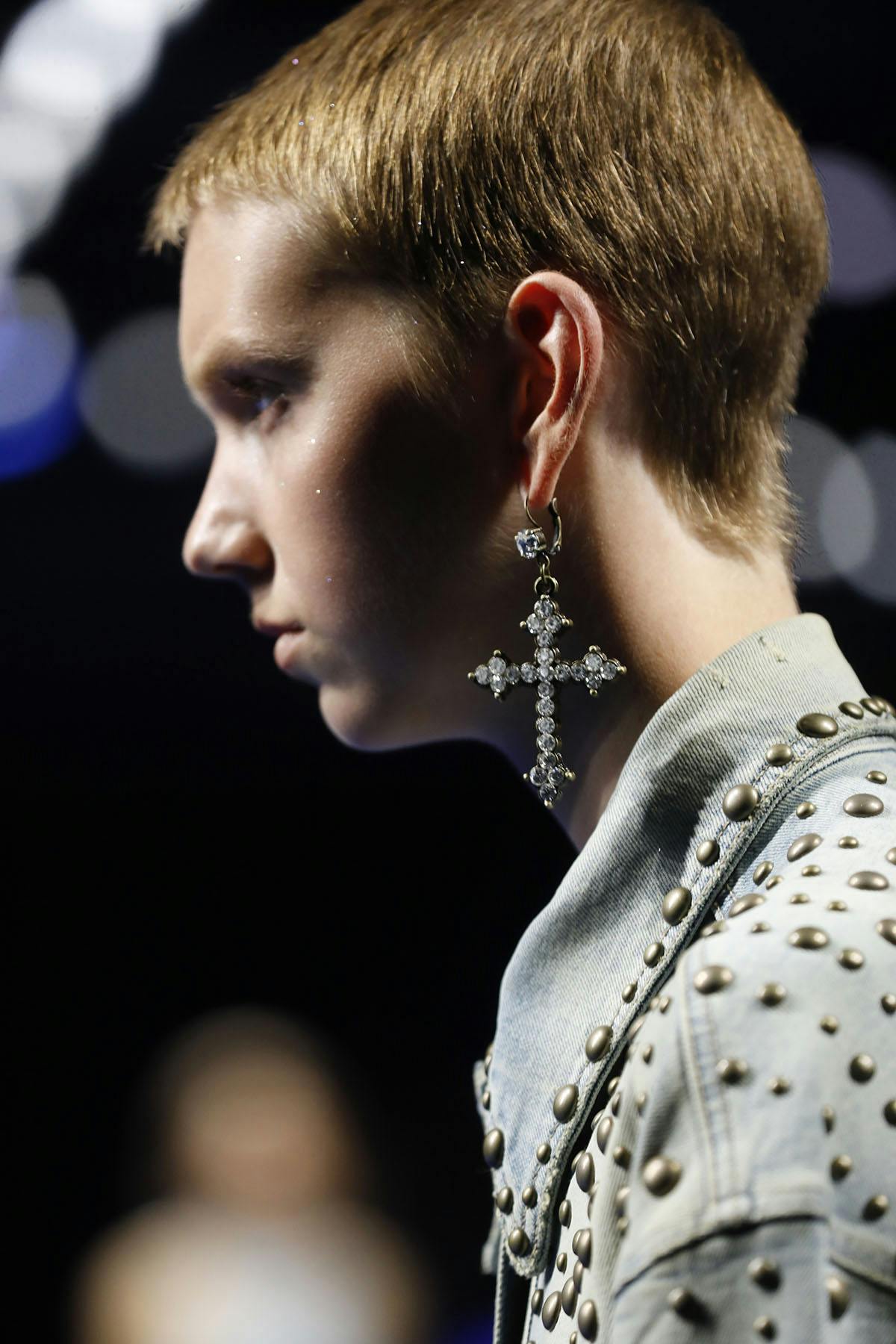 Clearly, creative director Nicola Brognano is feeling some type of way about religion — its aesthetics, at least.
Over the past year, we've witnessed the intersection of faith, fashion, and youth culture fuel the rise of   "Christiancore," an aesthetic best exemplified by Praying's divisive "Father, Son, Holy Spirit" bikini, Red Scare co-host Dasha Nekrasova's "reversion" to Catholicism, and that Depop user who went viral for selling "Virtual Catholic confessions."
"Young people are looking for meaning in our precarious, destabilized world, and Christian 'aesthetics,' like cross necklaces and references to scripture, represent a deeply rooted system of meaning-making," writer and critic Biz Sherbert told Highsnobiety.
Despite the earnestness that often accompanies faith, young people are embracing the trappings of religion as a sort of edgelord-y, reactionary rejection of progressive politics — a phenomenon explored in an essay titled "New York's Hottest Club Is the Catholic Church." In it, writer Julia Yost observed that "Catholicism pairs well with transgression… [it] embraces the give-and-take between sin and repentance."
It's this theatrical tension between purity and lust, stringency and subversion, that makes religion particularly appealing stomping grounds for fashion, an industry that operates on values antithetical to Catholic tradition. Brogano's skimpy denim crucifix, arms outstretched to barely cover the breasts, is a particularly striking example of this push and pull.
While I'm not a believer in the traditional sense, Blumarine's latest outing has me convinced: "conventcore" is about to take the fashion girlies by storm. (Second Reformation, here we come.)