Our eyes are on Jenna Ortega as the star of the upcoming Netflix series 'Wednesday.' In this FRONTPAGE interview, we speak to Ortega about the role and the huge strides it's making for representation.
A pigtail-wearing Jenna Ortega walks up to a towering statue of Edgar Allan Poe and snaps her fingers twice – *snap, snap*. It's a rhythm familiar to most, and instinctively our brain connects the sound that should precede it: tara-ra-ra snap snap, the theme song to The Addams Family, first written in 1964 by Vic Mizzy for the television series. Since its debut as a cartoon in The New Yorker in 1938, Charles Addams' incantation of a spooky take on the quintessential American family has enchanted the world, from the small screen in the 1960s then as two cult classic films in the '90s. The latest iteration focuses on our alt-heroine Wednesday Addams, as brought to life by Ortega, in the Netflix show Wednesday.
There is a general outline to who Wednesday is: sassy, precocious, and brilliant, with a penchant for guillotines and a ubiquitous uniform of jet-black pigtails and a fang-like white collar peeking out from the neckline of a little black dress, symbolizing her precise dedication to discipline and perfection. Twenty-year old Ortega might be a newer name to people who grew up with past Addams adaptations, but like her screen alter-ego, she is disciplined, witty, and highly intelligent, with a career that's already half her age.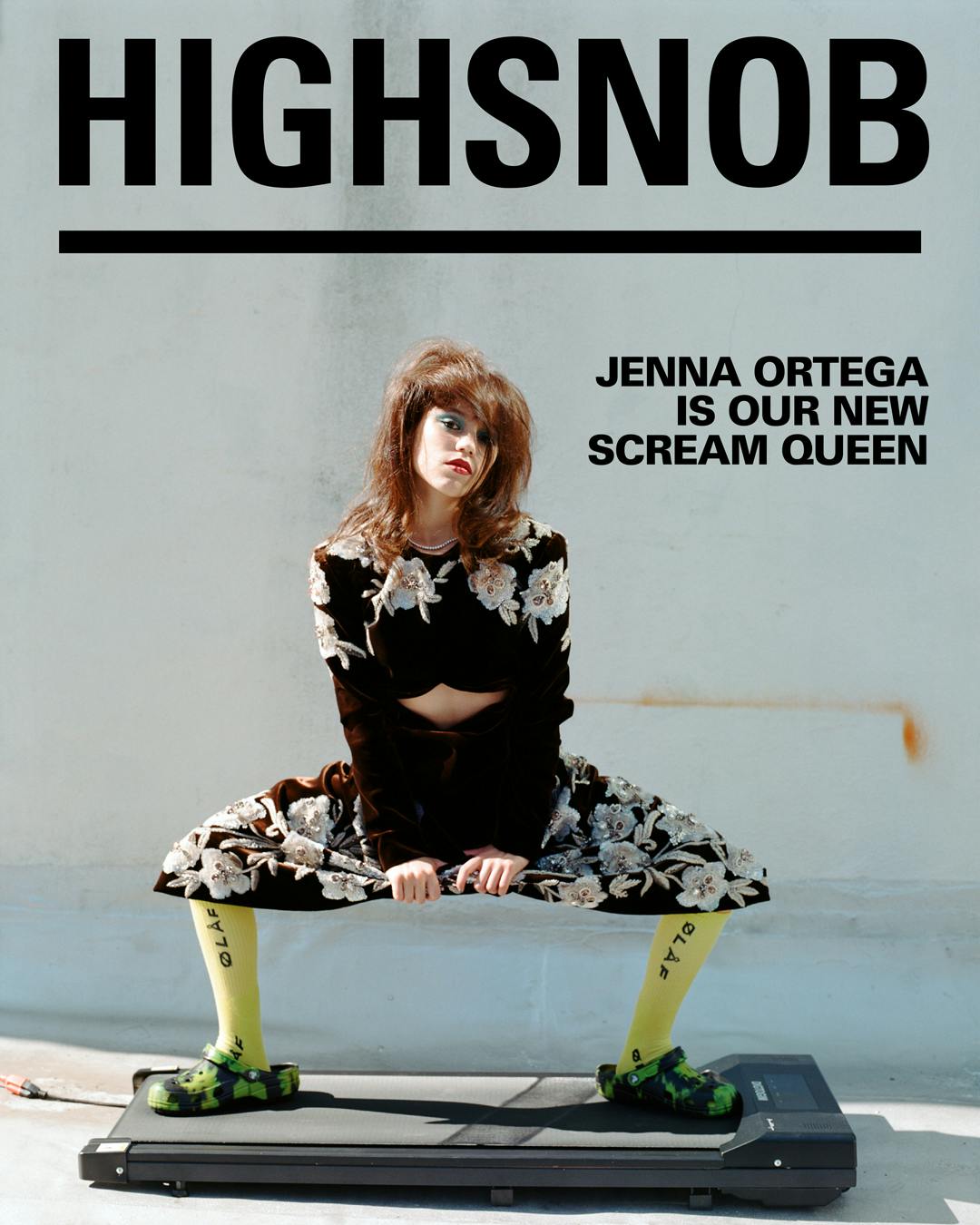 A California native from Coachella Valley, Ortega grew up with the shadow of Hollywood looming nearby but found inspiration to start acting from one particular muse. "Dakota Fanning," she says without skipping a beat. "She was a baby and was phenomenal in everything. I was so inspired by her. I told my parents, 'I want to be the Puerto Rican version of her.'" This calling came when she was a kid, something that isn't lost on her: "I'm living off of a six year old's decisions, and that's terrifying," she laughs from the bathroom of her New York hotel, where at some point she'll remember she forgot to put the Do Not Disturb sign on her door ("I'm so sorry!" we'll laugh, when she realizes cleaning staff has entered the adjacent room). She ponders whether she would have made the same career choice had she been older ("Probably not"), but with a booming career at her feet there's no time for hypotheticals. "I'm very fortunate to go to a job that I'm excited to be at every day… after doing it for this long I just fall deeper and deeper in love."
Her break as a child actor came with her turn as young Jane in Jane the Virgin, where she was able to hone her chops. She then graduated into more complex roles, creating buzz with a noteworthy stint on the stalker-core favorite show You. And she received rave reviews for her lead role in The Fallout, a harrowing film about a school shooting and its unfolding impact where she was able to give a broad range performance. "I'm excited by the human experience and all that you can contribute [to it]," she says of the role. "The idea of making people feel something and being able to put myself in the shoes of other people and see the world from a different perspective is so fascinating to me." With You and Wednesday, Jenna adds to a list of projects that are clearly defined by their spooky nature, including The Babysitter: Killer Queen, X, and this year's Scream, where she shares a screen with her predecessor, the Neve Campbell.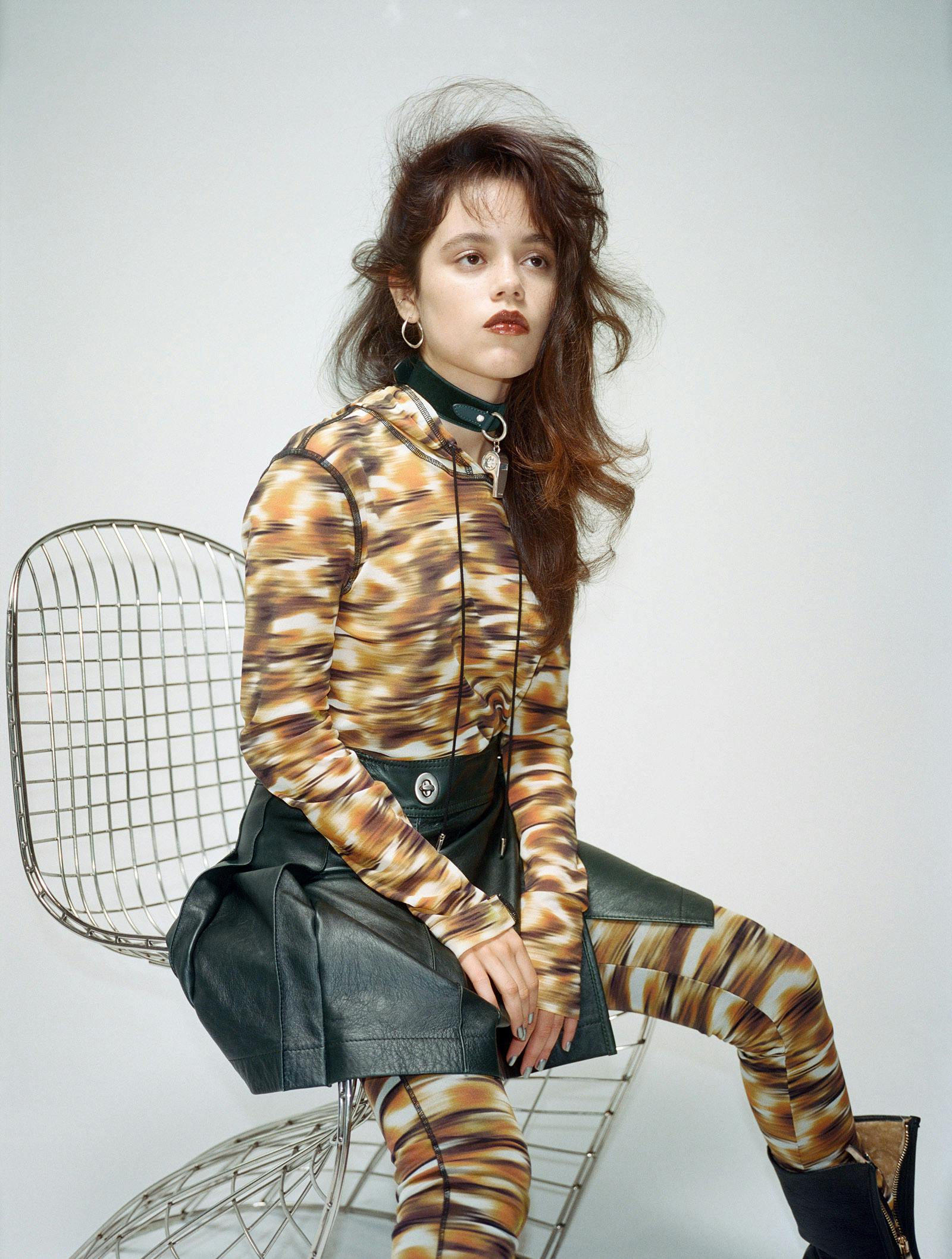 Wednesday is, off the jump, a fresh take on a familiar character. Although we see new takes on Morticia (Catherine Zeta-Jones), Gomez (Luis Guzmán), Pugsley (Isaac Ordonez), and Lurch (George Burcea), the show centers on Ortega's Wednesday, marking the first time a member of the oft-costumed family flees the nest (or perhaps spider web would be more appropriate) to become a lead character. Deep in the throes of adolescence, Wednesday's misbehavior at a normie high school lands her in Nevermore Academy, a gothic boarding school for gifted misfits, including vampires, mermaids, werewolves, and other members of the fantastical. Wednesday is an outcast's outcast, a sardonic genius with deadpan wit, big eyes, and savage quips ready to fire.
Ortega is part of an array of Latina actresses breaking the ceiling and creating space in the industry, including Melissa Barrera who plays her older sister in the latest Scream series. "There aren't a lot of leading lady Latinas in the industry – not because they're not out there, but because they aren't given the same opportunity," she explains. "Growing up, I was always told that I had to take absolutely any job that I could get." Now, she notes, "Listed ethnicity for jobs is not as strict as it used to be… for the most part, I feel like they give everyone an opportunity, which is really wonderful." One of these opportunities is Wednesday, which is a big deal. I tell her as much, saying that the child me in Mexico would've geeked if the iconic character was Latina.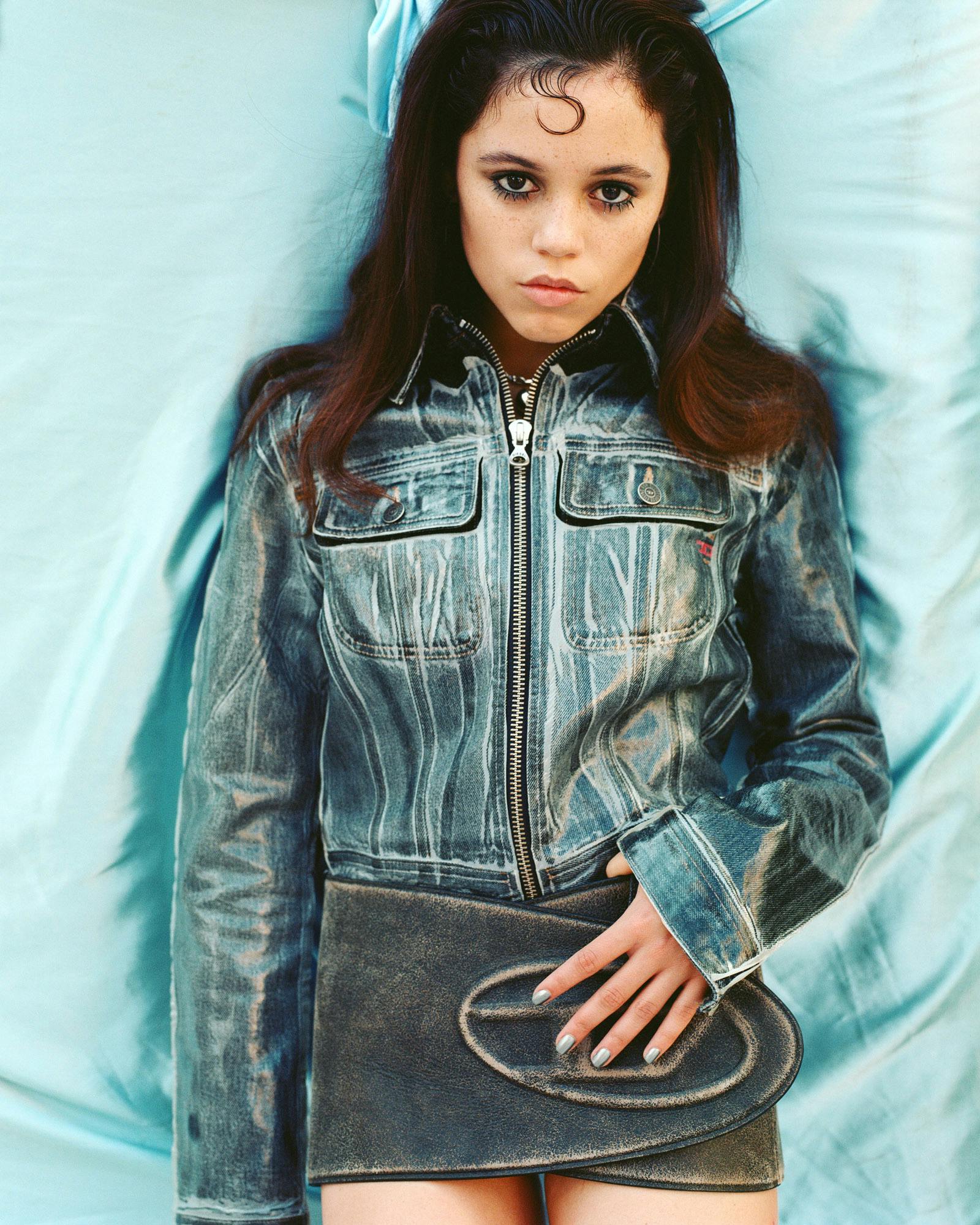 "We've added so much over time to [Wednesday's] legacy, and even characteristics that are not represented in the original [comic book] strips," she adds in defense of any discourse surrounding her ethnicity. Although Ortega does a phenomenal job at carrying the torch, there is never a lack of people who are intolerant of change to a character whom they hold onto with dogmatic fandom. It's also impossible to talk about the young Addams persona without talking about Christina Ricci, who colored Wednesday with a dangerous charismatic anti-charisma that helped establish her as an unshakeable champion for fans of anything goth. "She heightened it, definitely," Ortega says about Ricci. "Lisa Loring's version of Wednesday is so vastly different from Christina Ricci's. What was really important to me, though, is that I wasn't knocking off Christina, which was a bit hard. So how can I tweak my performance? How can I make her different?"
The plot line of adolescence gave Ortega a canvas to play with: "It's important to remember we've never seen Wednesday as a teenage girl before. Smart, snarky, slightly bitchy comments are charming and interesting when they're from an innocent looking little girl, but not from a teenage girl. There was a battle of never making her sound obnoxious or like every other nasty teenage girl."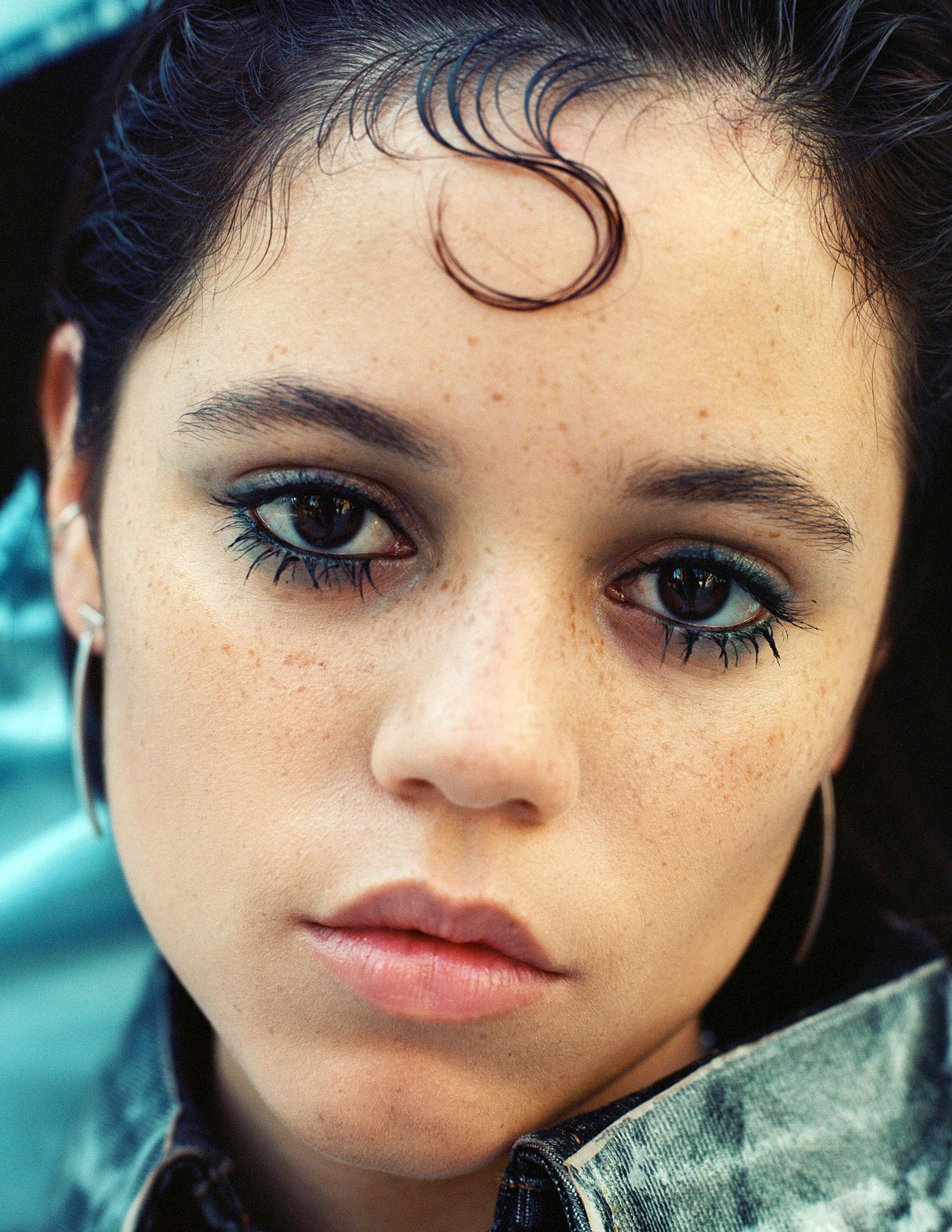 Adding humanity to a character is an actor's motivation, and the show peppers it in aplenty. While holding a lens on the supernatural, it still feels organically high school and current – struggling with identity, first love, purpose, competition, and discovery are all relatable motifs, they just come with literal demons instead of metaphorical ones. "I think struggling with sense of self and not understanding is a normal human experience," Ortega muses, relating her own recent adolescence. "The experience of feeling like a different person every day, not knowing who I am and not knowing what I'm doing… it's pretty universal."
There are two key collaborators of the show who helped authenticate the endeavor. The first is the aforementioned Ricci, who guest stars as a Nevermore teacher and mentor/counselor to Ortega's Wednesday. The second is Tim Burton, who, by his successful construction of worlds that are strange and unusual, fits nicely as an architect of the Addams universe. Burton serves as executive producer and director of four of the eight episodes. "It was an honor. It's hard to find an actor's director, who knows how to speak to an actor and is curious to know what they genuinely think. That was something Tim would always do," Ortega shares, noting they would overview the character, her markup, her intentions, together. "We'd be doing setups for shots and he would just show me drawings that he did for each," she adds.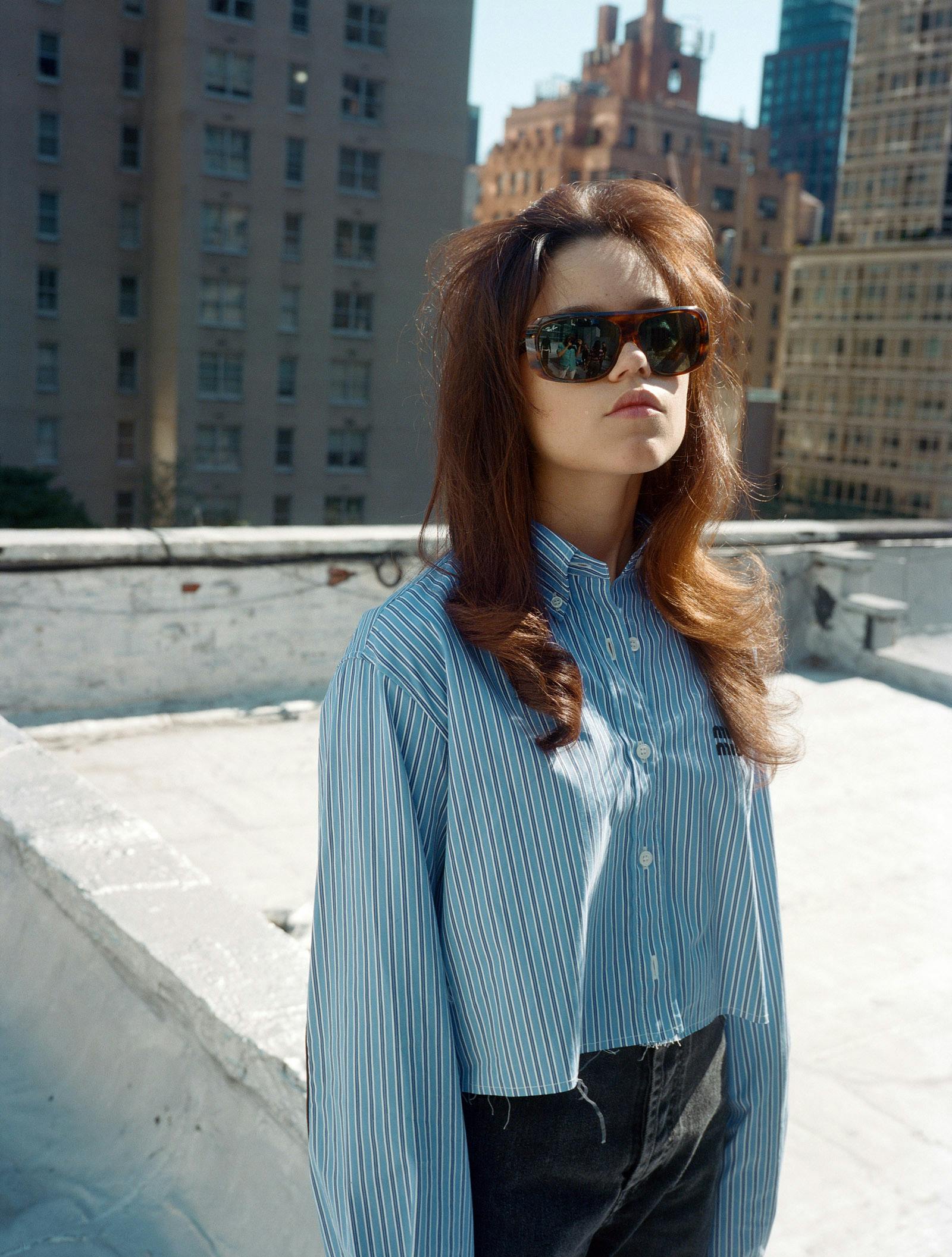 Ricci is just one of the threads that connects Ortega to spooky muses of the past, including Winona Ryder, Vampira, Elvira, Morticia, and scream queen icons like Jamie Lee Curtis, Tippi Hedren, Neve Campbell, and Shelley Duvall – who Jenna bestows best scream award to ("I wish she was better protected, but she was iconic in The Shining"). And while she is having a blast taking on these darker projects, she is also focused on not becoming pigeonholed by any means. Her dream role would be written by Charlie Kaufman, whose singular scripts are brilliant and unnerving – good territory for the young actress to thrive in. In fact her addition to the scream queen canon is nothing short of fitting, joining the ranks of actresses, characters, or character actresses who blur the lines between horror and heroine – determined, intelligent, individualistic, and usually pretty fucking glam. With more exciting projects on the horizon, soon enough we'll all be screaming for Jenna Ortega.