I didn't expect to feel a lump in my throat, but as the plane touches down along the lush green fields of Kauai, I feel a rush of emotion. Like so many, I've missed the ability to travel. Mostly, though, I missed some of my favorite places—and Kauai is one of them.
Granted, things are different right now. I'm wearing a mask, as is everyone around me, and we've followed Kauai's strict travel protocols.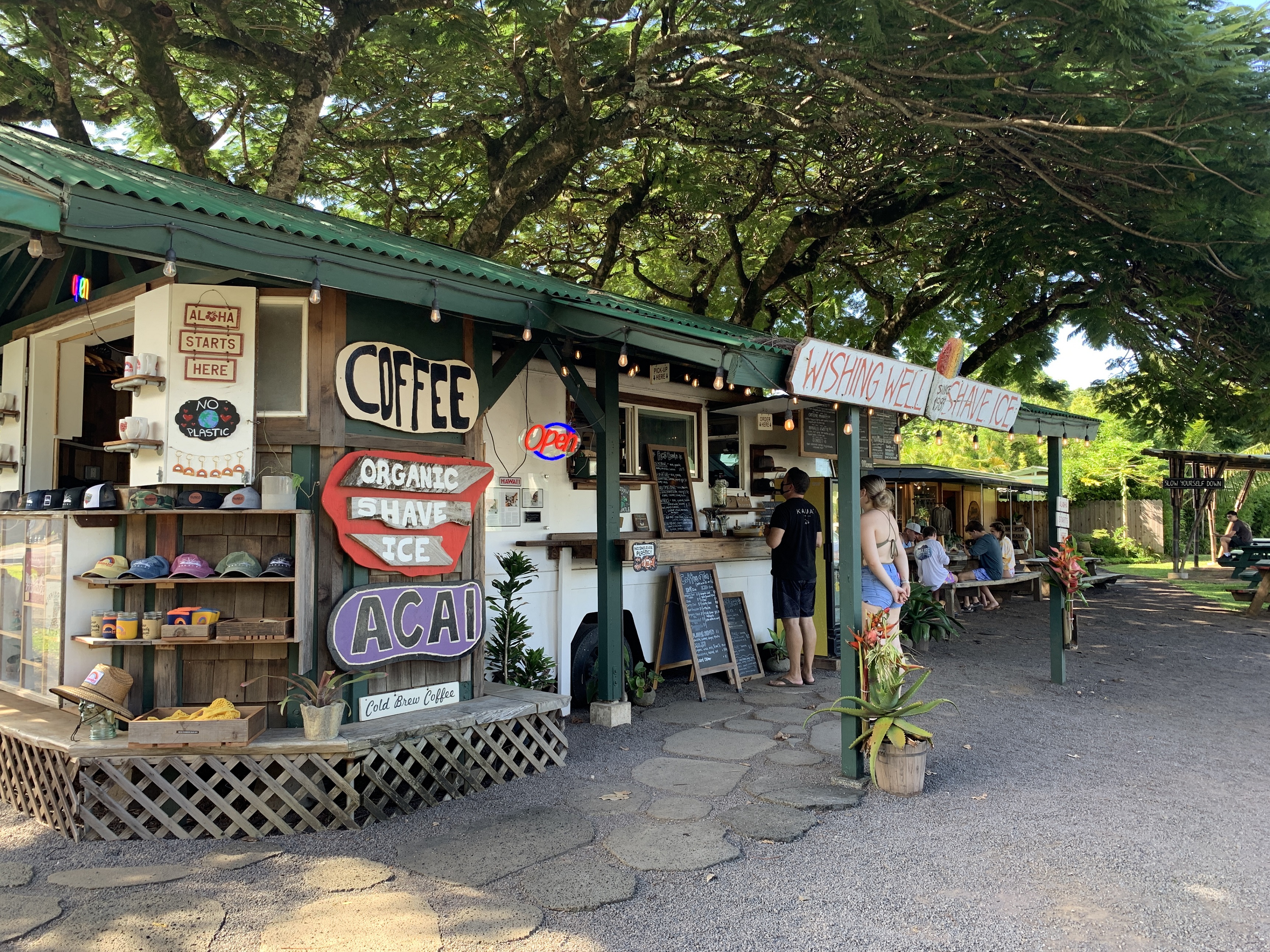 Travel Requirements for Hawaii
To visit the Hawaiian Islands, travelers must follow the Hawaii Safe Travels program. To bypass the state's mandatory 10-day quarantine, travelers to the islands can present a negative COVID-19 test taken within 72 hours of departure.
Before traveling to Hawaii, all visitors need to register for Hawaii Safe Travels, the state's online portal. After receiving a negative COVID-19 test result, travelers need to upload it to their Safe Travels account. Then, they'll receive a QR code to be presented upon arrival at the airport.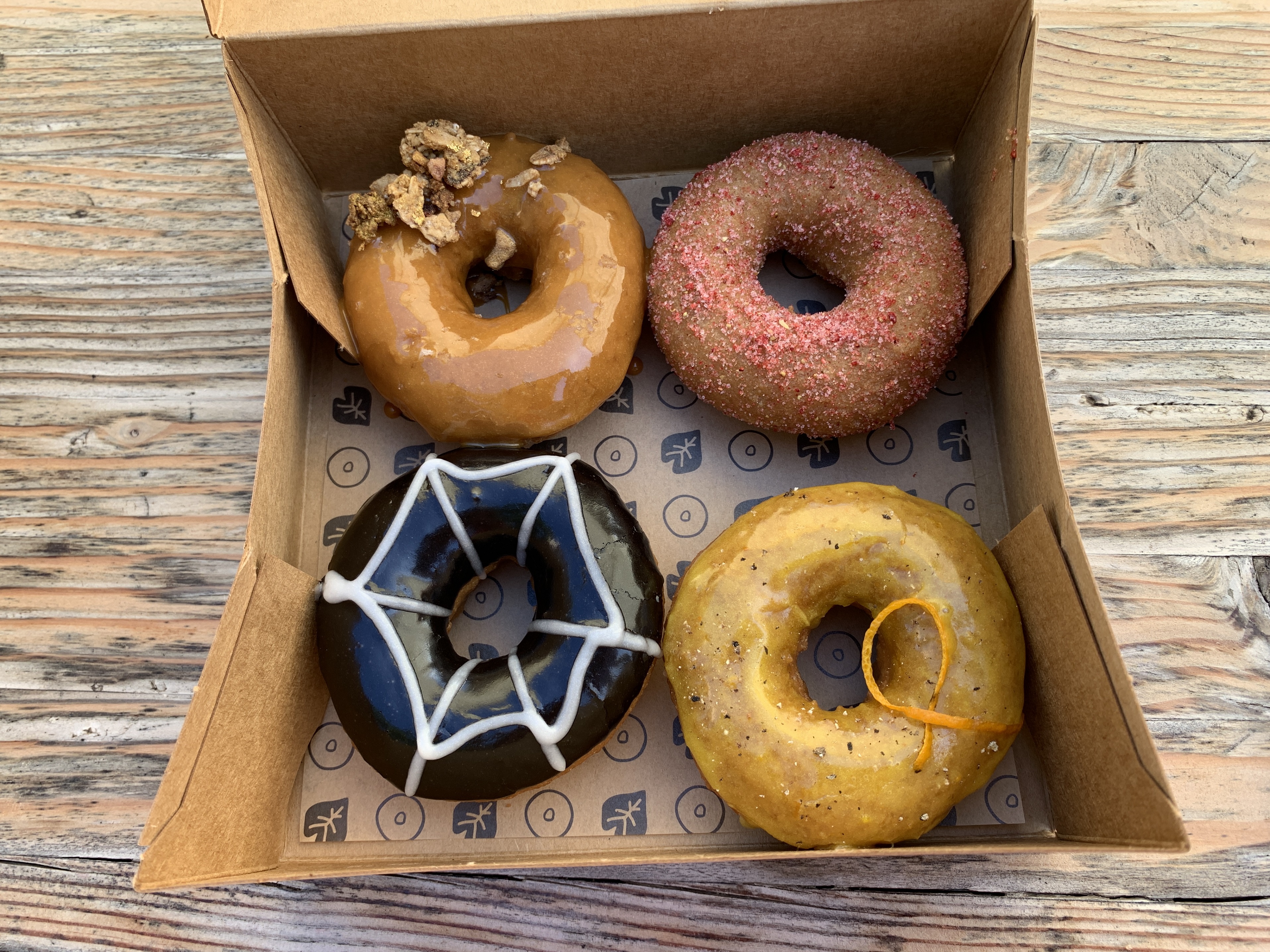 Travel Requirements for Kauai
Due to its small size and limited hospital space, Kauai has its own additional requirements. While all visitors must present a negative pre-travel COVID-19 test as part of the Hawaii State Travels program, mainland travelers to Kauai must also first spend the first three days of their visit at a "Resort Bubble."
This modified quarantine program allows guests to enjoy time at a specific resort, but they must stay on that property. Participating Bubble Resorts pick guests up from the airport, as travelers can't rent a car until released from quarantine.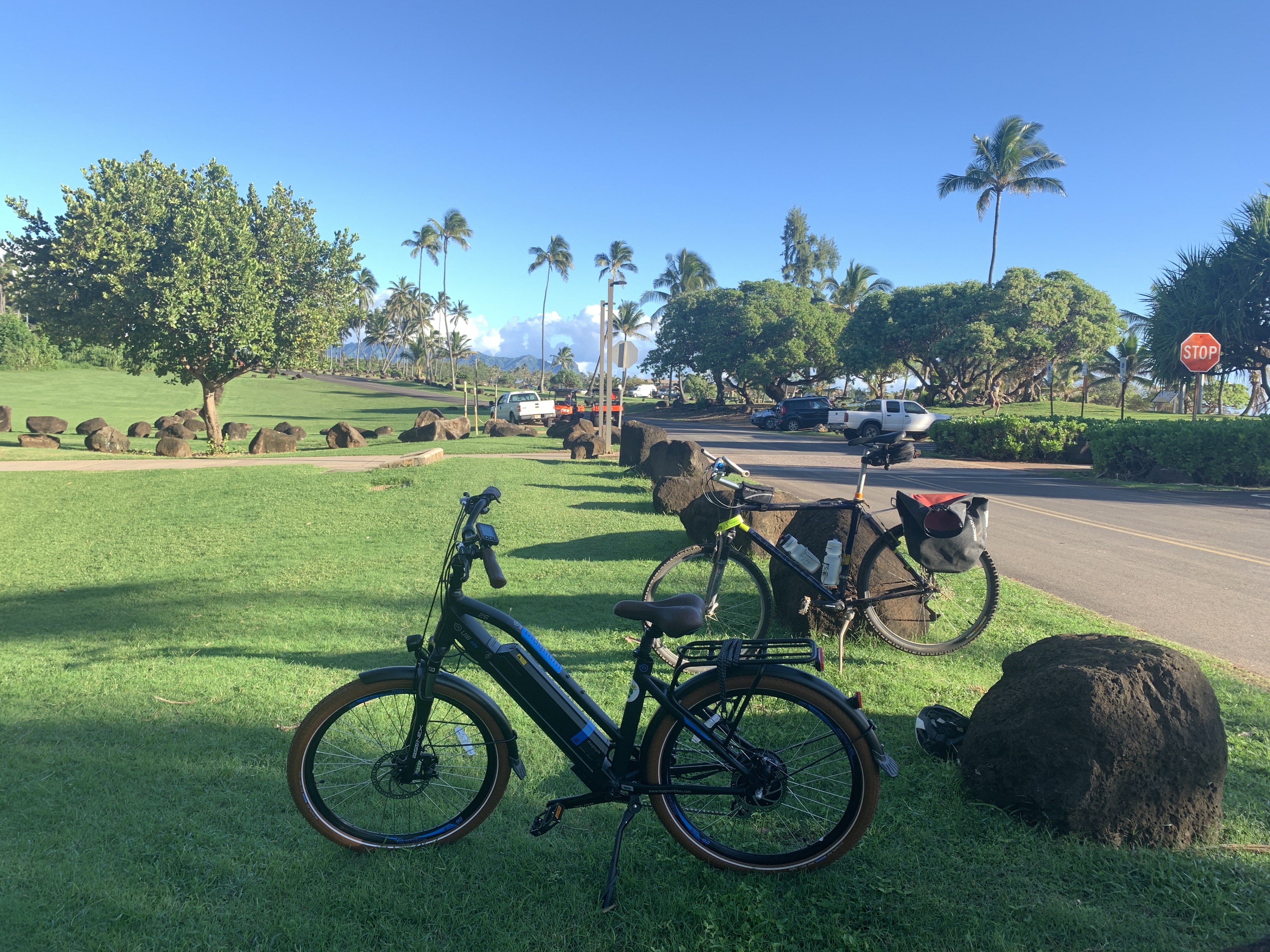 At the Bubble Resort, guests will take a second PRC or antigen COVID-19 test after 72 hours. With a negative test result, visitors are then released from quarantine.
Kauai has seen recent success in its vaccination program, so Kauai's Mayor Kawakami has requested this requirement be removed on April 5, but this hasn't been formally announced yet.
There are 10 Resort Bubbles on the island. I can heartily recommend The Cliffs at Princeville, where I've stayed multiple times. The resort has condos, with full kitchens, overlooking Kauai's North Shore. They will arrange to have your personalized grocery purchase in your condo when you arrive, and there are food trucks on property two nights a week. They also have a medical service to offer COVID-19 tests at the resort, with results available in 15 minutes.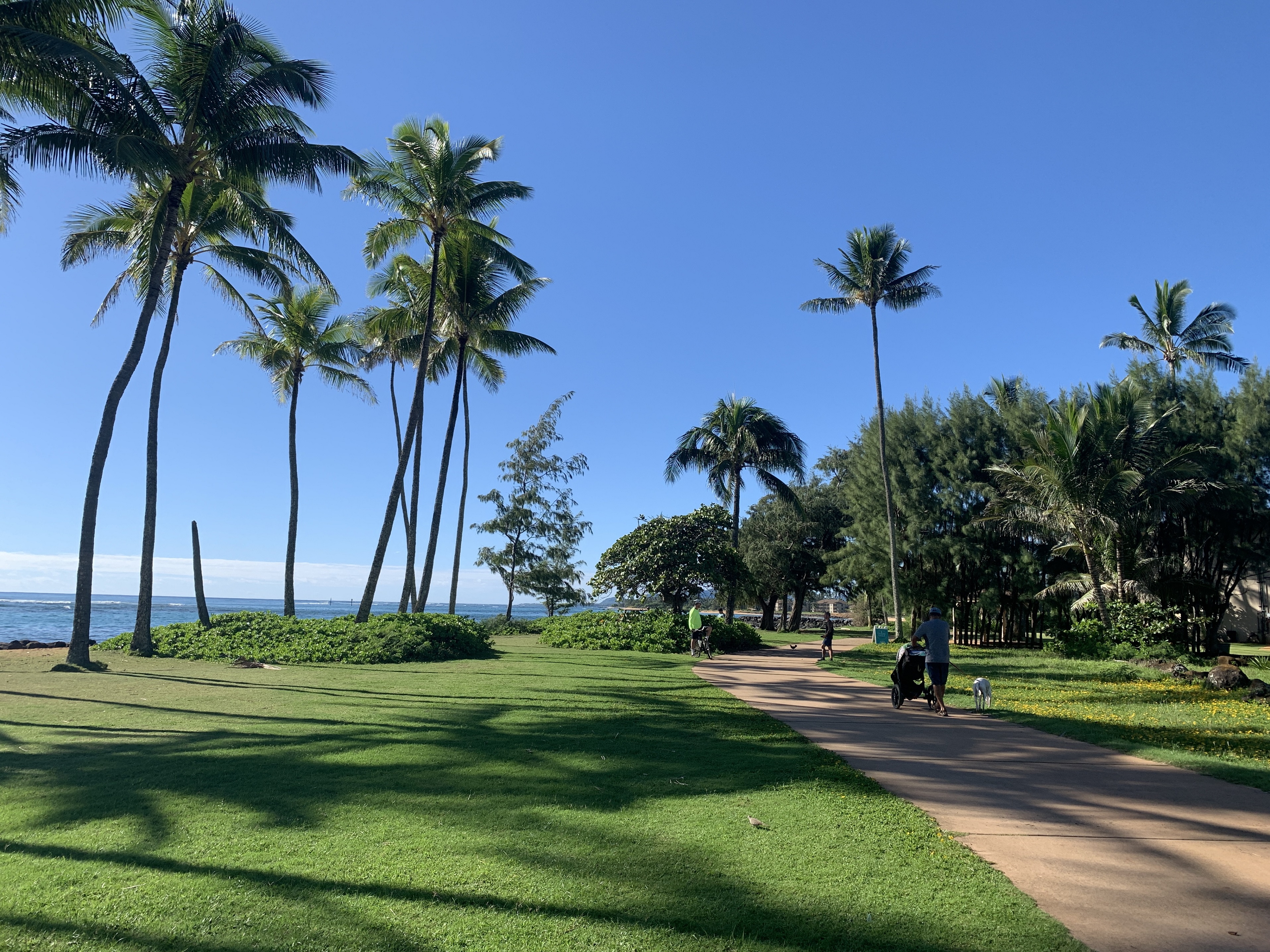 Island Time on Kauai
Yes, there are several steps to go through to visit, but it's all worth it to be in Kauai.
Even with the additional travel requirements, my pace has already settled into "Island Time." The tiny island, home to 67,000 residents, has a relaxed and welcoming feel. Kauai does seem a little different right now, of course. While many restaurants, shops, and activities are open again, others are still closed, waiting for more travelers to return.
Though they are very welcoming, like the rest of us, Hawaiians are weary. They've been fighting this thing for a year now and have worked hard as a community. Wearing masks when in public is a local mandate and everyone follows it.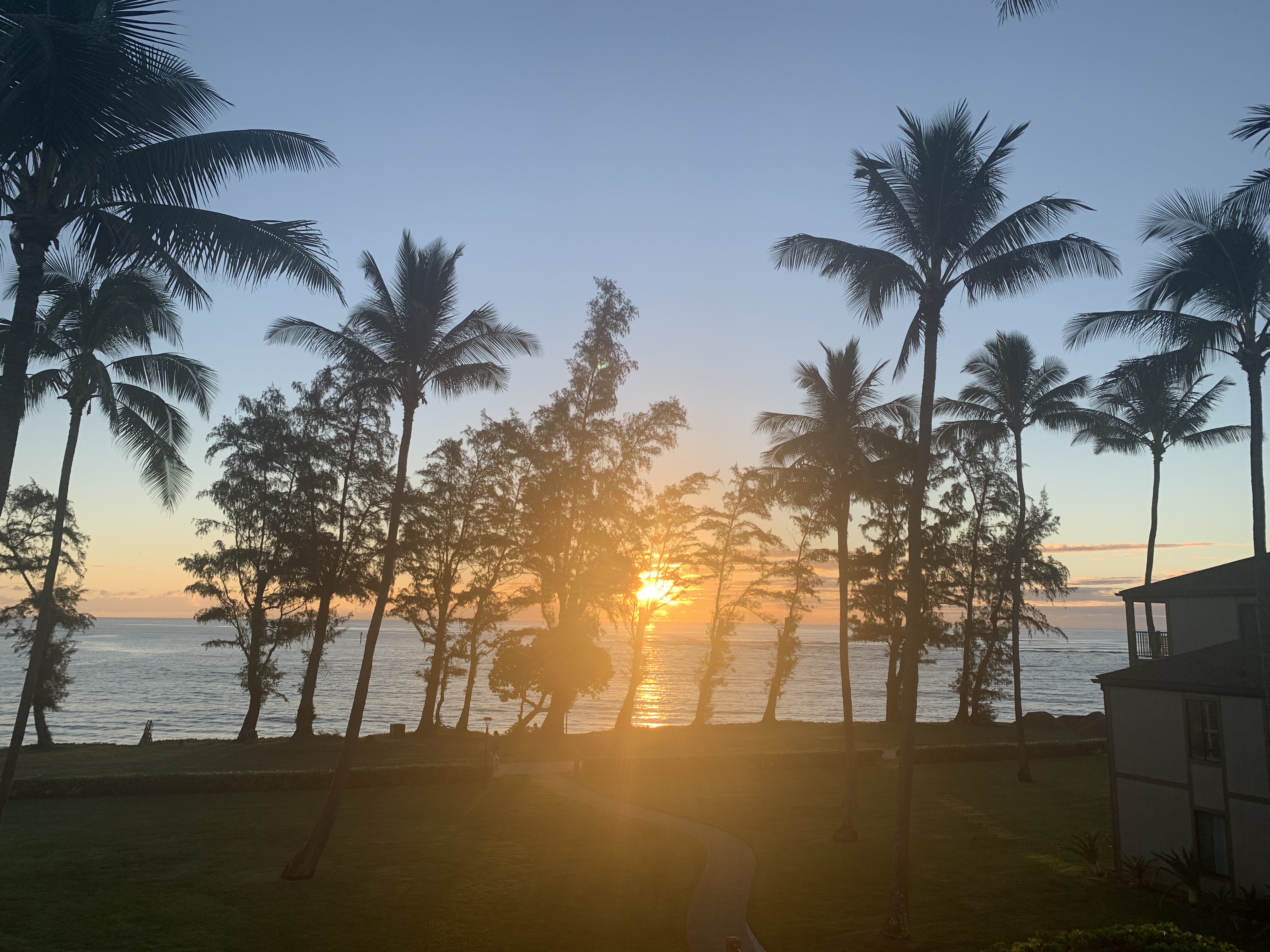 Several locals told me: "We are a mask-wearing community. Here it's not just about safety, but also a sign of respect for each other, especially our elders."
Happily, it's easy to follow the guidelines, and you can spend most of your time outdoors in Kauai. The island has miles of hiking trails, beaches, and coastal scenic paths.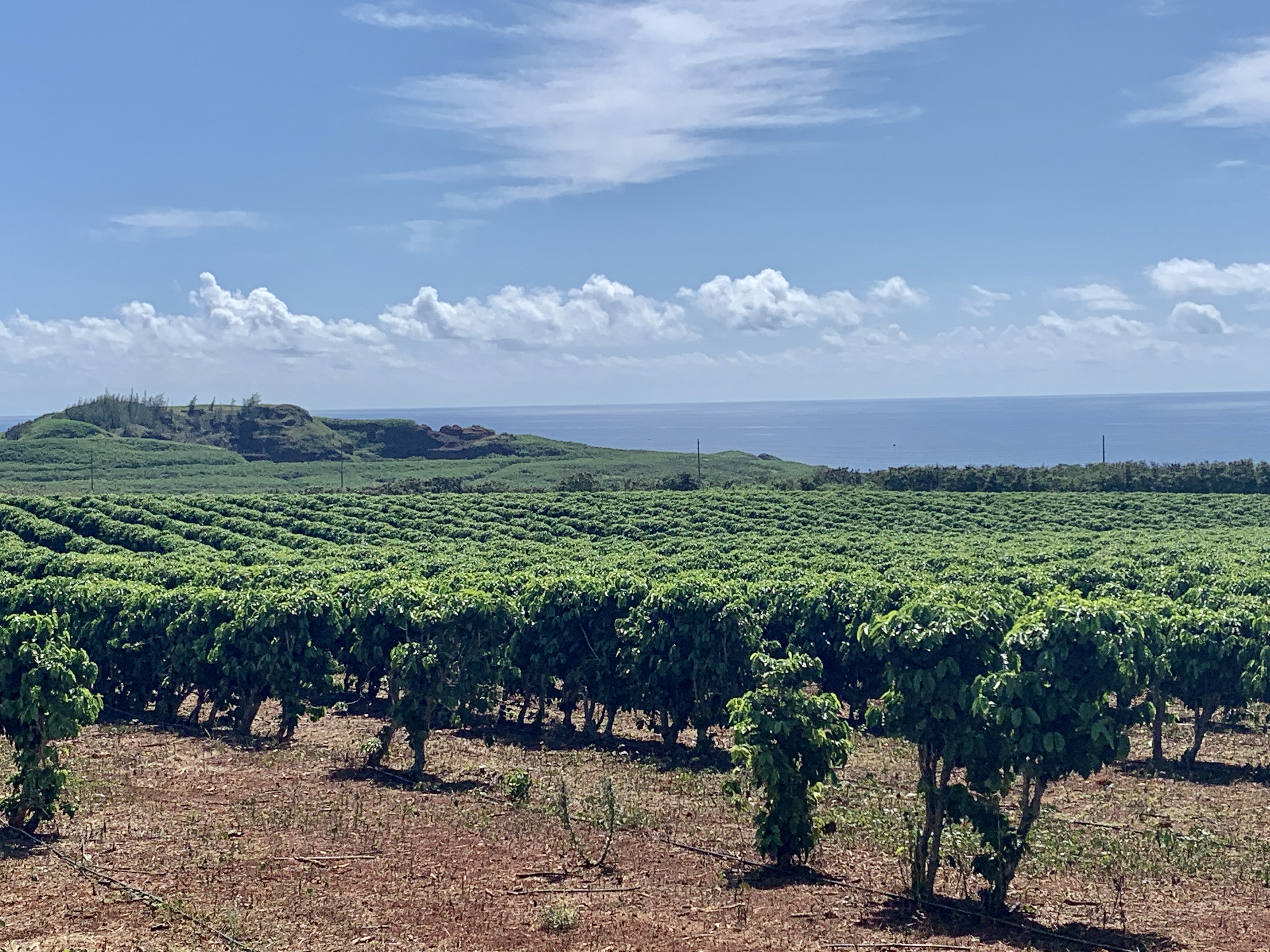 Princeville
Kauai has dozens of beautiful towns and locations to choose from, but there are several main regions that are popular with travelers, including Princeville, Poipu, and Waimea.
Princeville is located on the lush North Shore of Kauai and is home to many luxury resorts. It's also home to the tiny community of Hanalei Town, which is quintessential Kauai. I spent an afternoon shopping in Hanalei's small boutiques and art galleries, and then visited the historic Waioli Huiia Church and Mission House.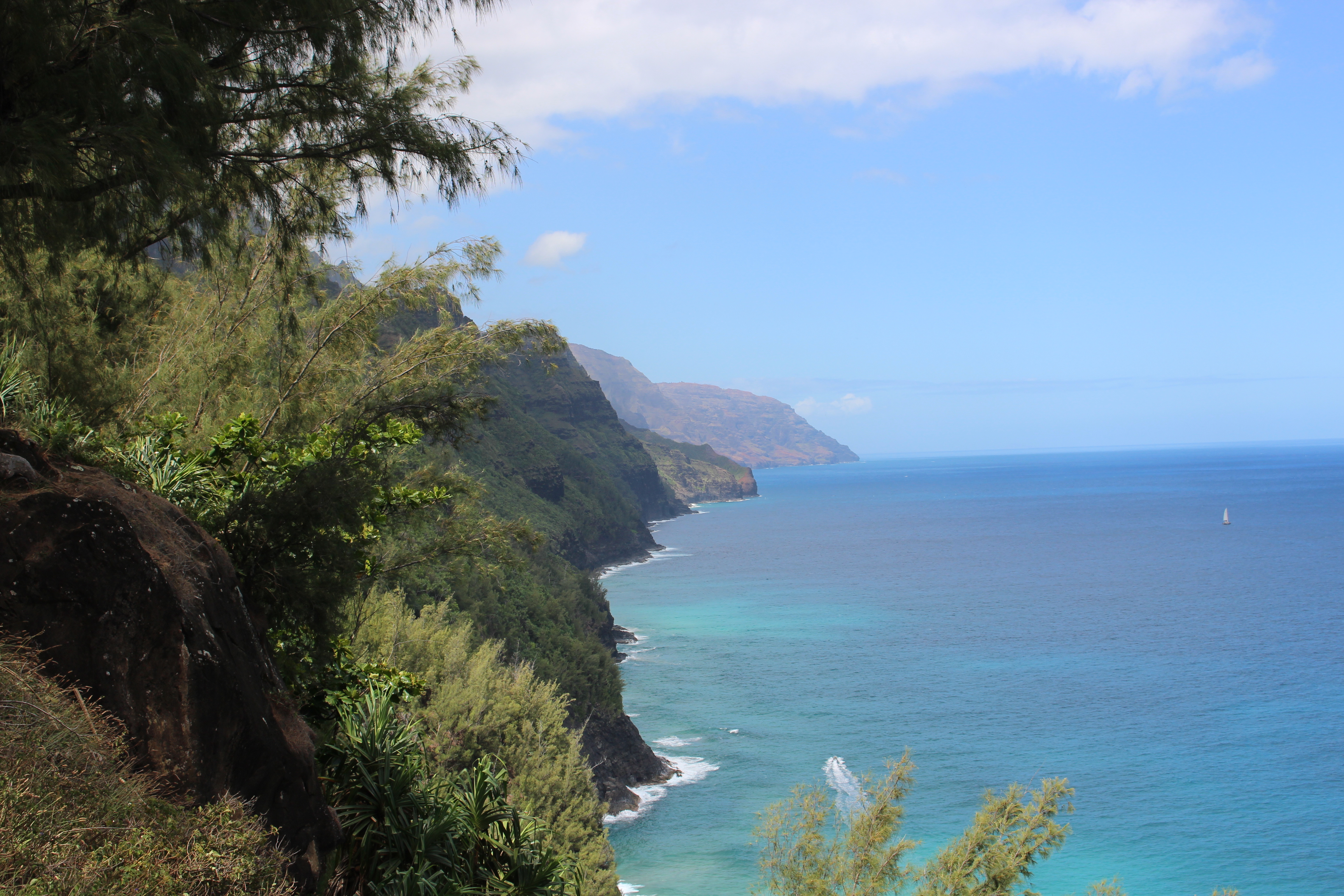 Hanalei has several popular restaurants and food trucks, like Hanalei Tara & Juice Co., which serves authentic Hawaiian food and products from a local farm family. After a yummy Hawaiian lunch, I buy a selection of Taro Donuts from nearby Holey Grail Donuts. They are like delicious works of art. If I wasn't so full, I would also stop for a shave ice filled with macadamia nut ice cream at Wishing Well Shave Ice.
Another popular destination nearby is the historic Princeville Ranch. Although I won't have time to visit during this trip, I've been several times for their popular Ride, Hike, and Swim adventure.
After a gentle horseback ride in the shadow of the dramatic Hanalei Mountains, you can take a short hike to an 80-foot waterfall for a picnic and a swim. It's a great way to see the island's nature up close. Just wear your swimsuit under your clothes and take a towel and sunscreen.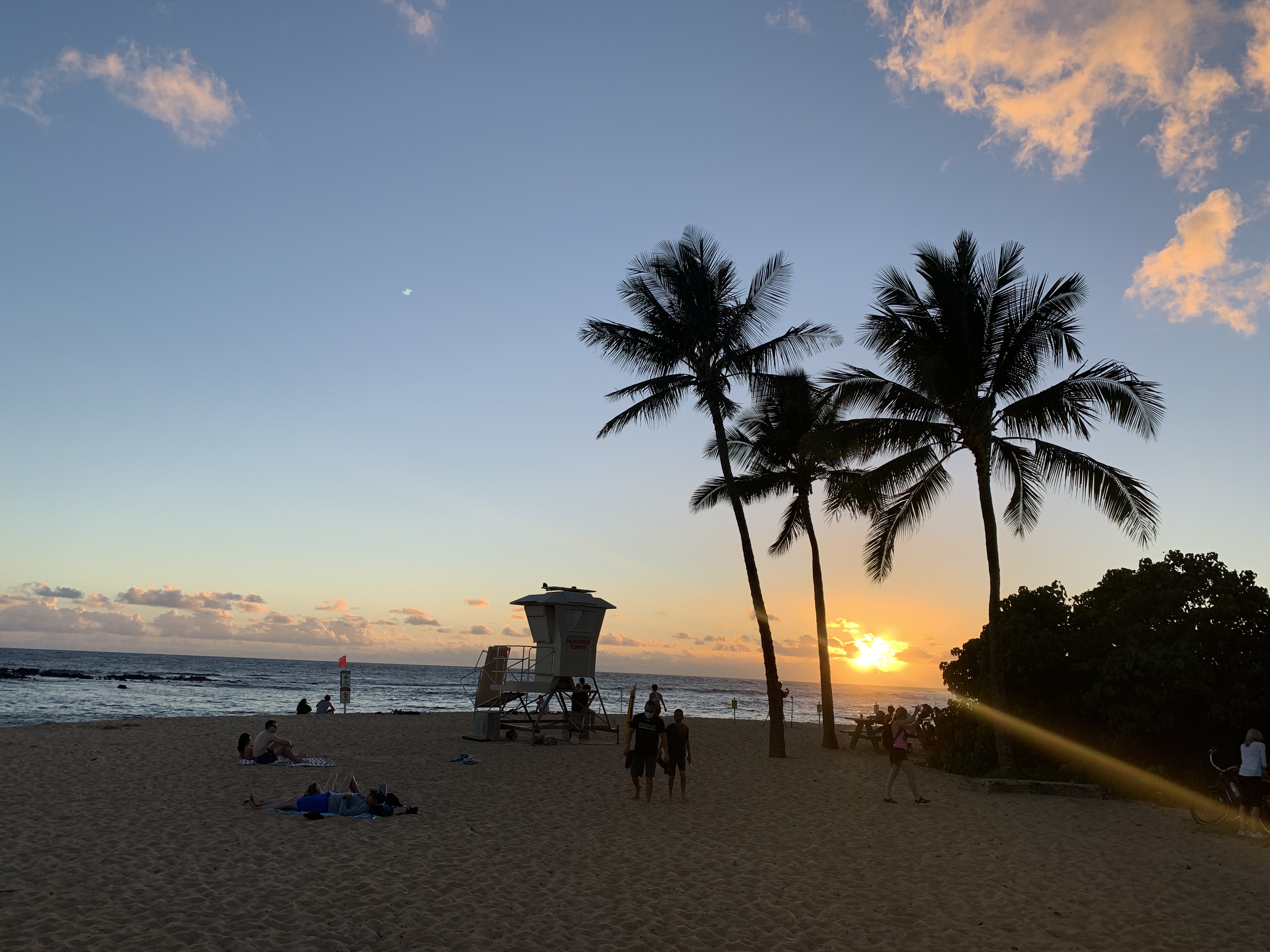 Ke Ala Hele Makalae (Kauai Coastal Trail)
During this trip, I was excited to explore Ke Ala Hele Makalae, the multi-use coastal trail which follows Kauai's scenic Royal Coconut Coast.
After picking up a rental at Eco e-Bikes Kauai, I meet up with Tommy Noyes at Lydgate Beach Park for a ride. A passionate cyclist, Tommy has been instrumental in the path's development. He explains how the path was started by paving a short coastal walking trail near Kapaa, taking advantage of abandoned railroad bridges.
Since then, Kauai residents have worked together to create the path while preserving and protecting the land. Today, it covers eight miles in two segments that are used by locals and visitors alike.

Biking the trail is an opportunity to see the island's coastal landscape. At times, the path meanders through quiet neighborhoods; other times, it follows the shore. Eventually, we pedal higher to the top of the hills overlooking the dramatic coastline.
With an e-bike, climbing the hills are no problem, and I enjoy every minute of the ride. Later in the week, I return several times to walk the trail, even at sunrise and sunset. Many small restaurants and shops line the trail, so it's easy to spend time along the trail.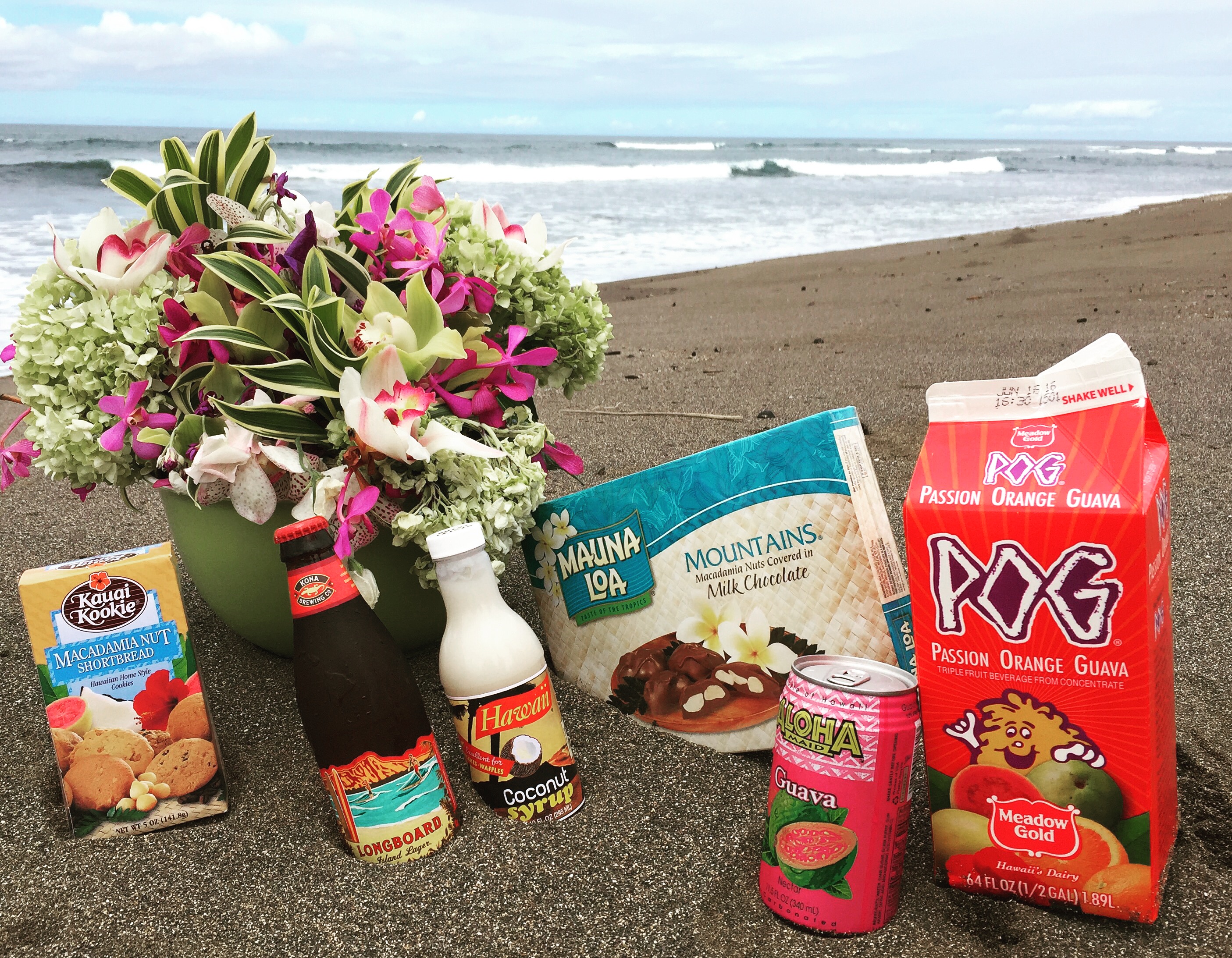 Kauai Coffee Estate
Another day, I visit the largest American coffee grower—Kauai Coffee Company. Their more than 4 million coffee trees benefit from the rich volcanic earth and cool trade winds.
In normal times, Kauai Coffee Company offers tours and has a small onsite museum. Currently, self-guided tours are available. As a passionate coffee lover, I'm enthralled by the tidy rows of trees, some with small white blossoms, as well as the estate's hilltop views of the coast.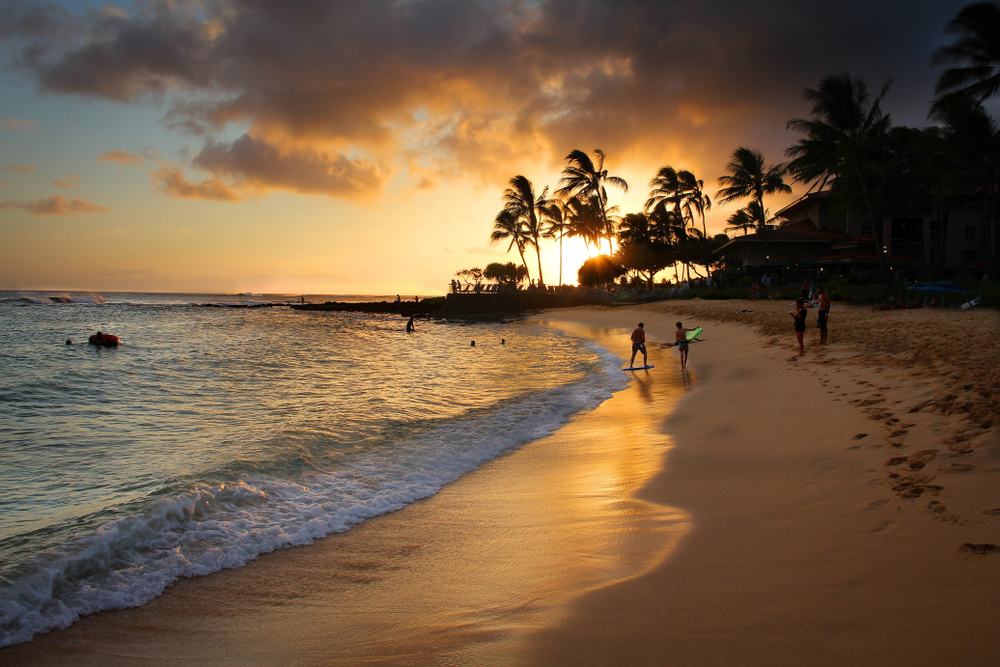 Beaches in Kauai
One of the most popular reasons to visit Hawaii is to spend time at the beach, and Kauai doesn't disappoint. Some of the best snorkeling and swimming beaches are Ke'e Beach, Poipu Beach, Haena Beach Park, Anini, and Salt Pond.
If you plan to swim at any beach in Kauai, it's important to ask for local advice before you go. At certain times of the year, there are large swells and rip currents that can be dangerous. It's best to swim at a lifeguarded beach.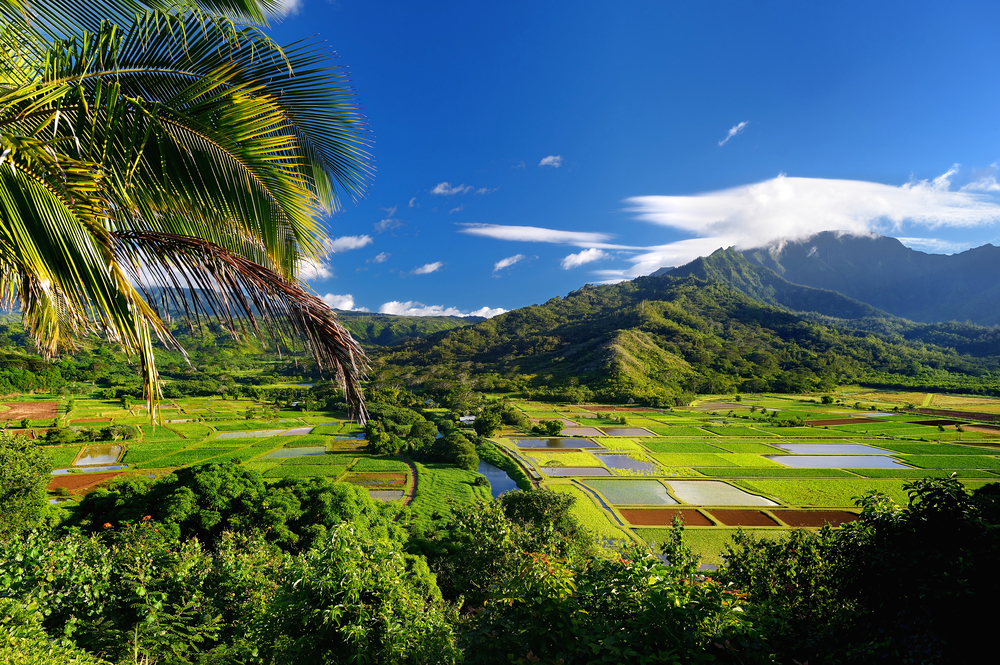 Poipu Beach Park
That's why I spent several afternoons at Poipu Beach Park on the South Shore. This lovely beach and park is a local favorite, and it's especially good for families with children. There is a lifeguard on site, along with restrooms, picnic tables, and showers.
The crescent-shaped beach slopes gradually and has a protected lagoon for swimming. There's even a bodyboarding site near the front of the park for older kids and adults.
The reef, which acts as a protective barrier in the lagoon, also promises good snorkeling. Grabbing my snorkel gear, I head into the water. The ocean is rich with sea life. I see tiny angelfish, sea cucumbers, sea urchins, and more. I even heard the sounds of a large parrotfish crunching on the coral.
In the protected bay, there are few waves, so I allow myself to simply float face-down, watching the scene below.
Slowly, I feel all the stress and tension I've been carrying around this past year leave my body. I let it all go, and simply float, soaking in the sights and sounds around me.
Tomorrow, of course, there will be more challenges to face. But here, right now, I'm in Kauai, and it's a moment to savor.
Janna Graber has covered travel in more than 55 countries. She is the editor of three travel anthologies, including "A Pink Suitcase: 22 Tales of Women's Travel," and is the managing editor of Go World Travel Magazine.