It was a moment that none of us will ever forget. Arriving by train in Tuscany, our transfer to a local bus was far more difficult that any of us had imagined. Despite the help of online maps and a rather rigorous pre-trip research process undertaken by my sister, Lisa, we were left, bewildered, with paper tickets in hand and no idea where to go.
Where do we catch the bus, exactly? It was a question we asked many people around the station. Pulling our carry-on luggage behind us, under a hot summer sun, we tried three different spots. In front of the train station, and just beside it, where big vehicles lumbered in and out every few minutes—just none with our designated route number above the windshield. One man behind the counter in a little shop, with a heavy Italian accent, explained that we weren't in the right place at all. That buses destined for the far side of town leave from a weird subterranean station beneath a mall across the way.
We checked it out. No dice. Feeling slightly defeated, we slumped back across the piazza to the train station. And just then, it emerged, rounding the corner, like a revelation. It was our bus. But our transportation wouldn't hang around long, and it had stopped fairly far away. Jettisoning his suitcase, my 13-year-old nephew, Hunter, made a singular decision that saved the day. He sprinted toward the bus, walking through the open door and climbing the first two steps, facing off with the surly Italian driver.
What was said, exactly, was lost in the moment. "I think I just told him to wait, that we were on the way," Hunter told me later, a little astonished at his own actions. The driver understood nothing. But it worked. That moment of confusion held him up, just long enough. Soon we were on board, lumbering through the terraced hills, on the way to our destination.
Catch That Bus!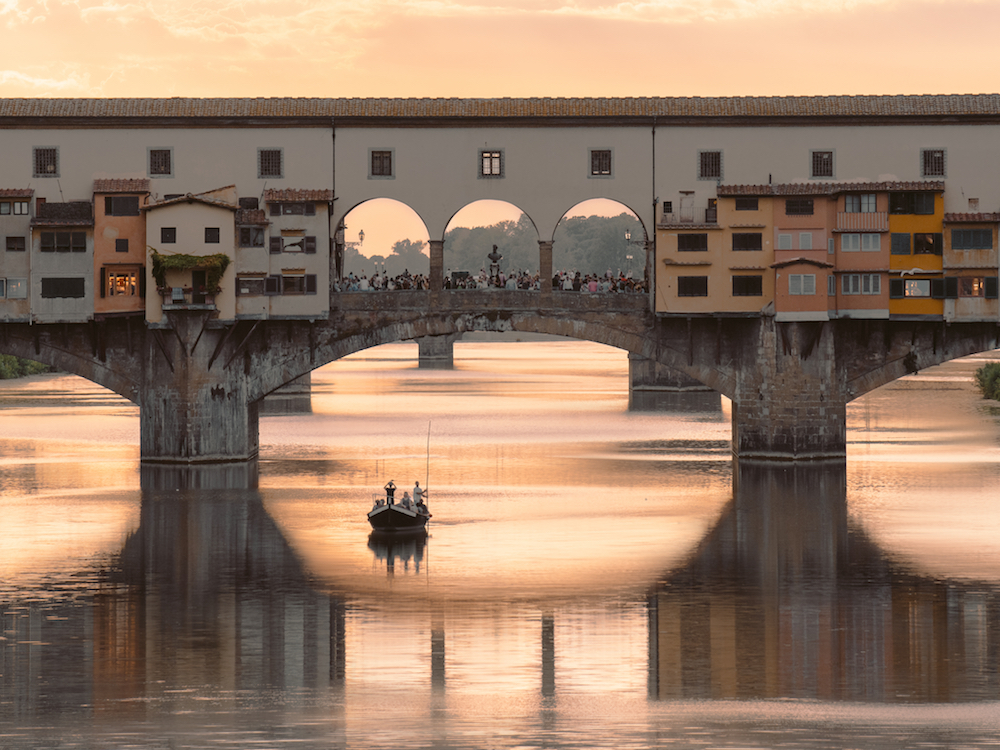 Navigating northern Italy isn't always easy. And on a family trip with my sister, brother-in-law, niece, and nephew, we were determined to travel around the region without a rental car. (A decision made from equal parts budgetary constraints and a sense of adventure. And perhaps a reticence to deal with Italian drivers.) It was certainly challenging, at times. But it was mostly memorable.
Starting our trip in Rome, we proceeded north to Siena, in Tuscany, on a double-decker bus, which dropped us at the train station—setting up the ensuing drama. Next, it was a train to Florence. The ride was beautiful, winding through vineyards and villages, the scenes unfolding outside the windows straight from a postcard.
The only problem: The train didn't take us to our destination. Slowly, we chugged to a stop at a small-town station. Everyone was told to de-board the carriage. We were so close—Florence just a couple more stops down the tracks. But in a seemingly arbitrary decision, the end of the line had changed—and we'd reach it.
We wandered around on the platform until another passenger told us that a different train would be coming through which would take us the rest of the way. When we finally arrived, it was worth the frustration. Florence was packed with good times.
We walked along the Arno River, the kids following a recommendation from a friend to check out two particularly delicious gelato joints at the end of the bridges. We explored inside the city's famous cathedral, and later saw Michelangelo's David. And we dined like royalty on thick, rich, rare Florentine steaks. The bistecca alla fiorentina has long been a fixture of the cuisine here: Young steer cooked "al sangre," over embers, on the bone. Thinking back, it still makes my mouth water. (In the 1950s, a local political party even made meat a key plank of their campaign platform—they promised to deliver steak for everyone.)
And, in a complete surprise to all of us, the final leg of our journey was seamless. We rolled into Modena right on time, traveling part of the way on the super-fast Frecciarossa, reaching speeds exceeding 180 miles per hour on the futuristic rail line. We weren't in a rush. But we definitely had an appointment with a very special carmaker.
Commuting in Style
First, a behind-the-scenes tour at Pagani. While for me cars are mostly a conveyance—a way to get from Point A to Point B—for Hunter, this visit was a dream come true. For automotive enthusiasts like him, seeing the precision workmanship that goes into each Pagani up close is the ultimate thrill.
We learned how the founder, Horacio Pagani, immigrated from Argentina to Italy, enduring some very lean times in his life that required him to sweep floors and sleep in a trailer. He worked his way up at Lamborghini, then launched out on his own. His cars are hand-made with parts created in house, slow-built on the factory floor with input from their owners. They sell for at least $2 million a piece.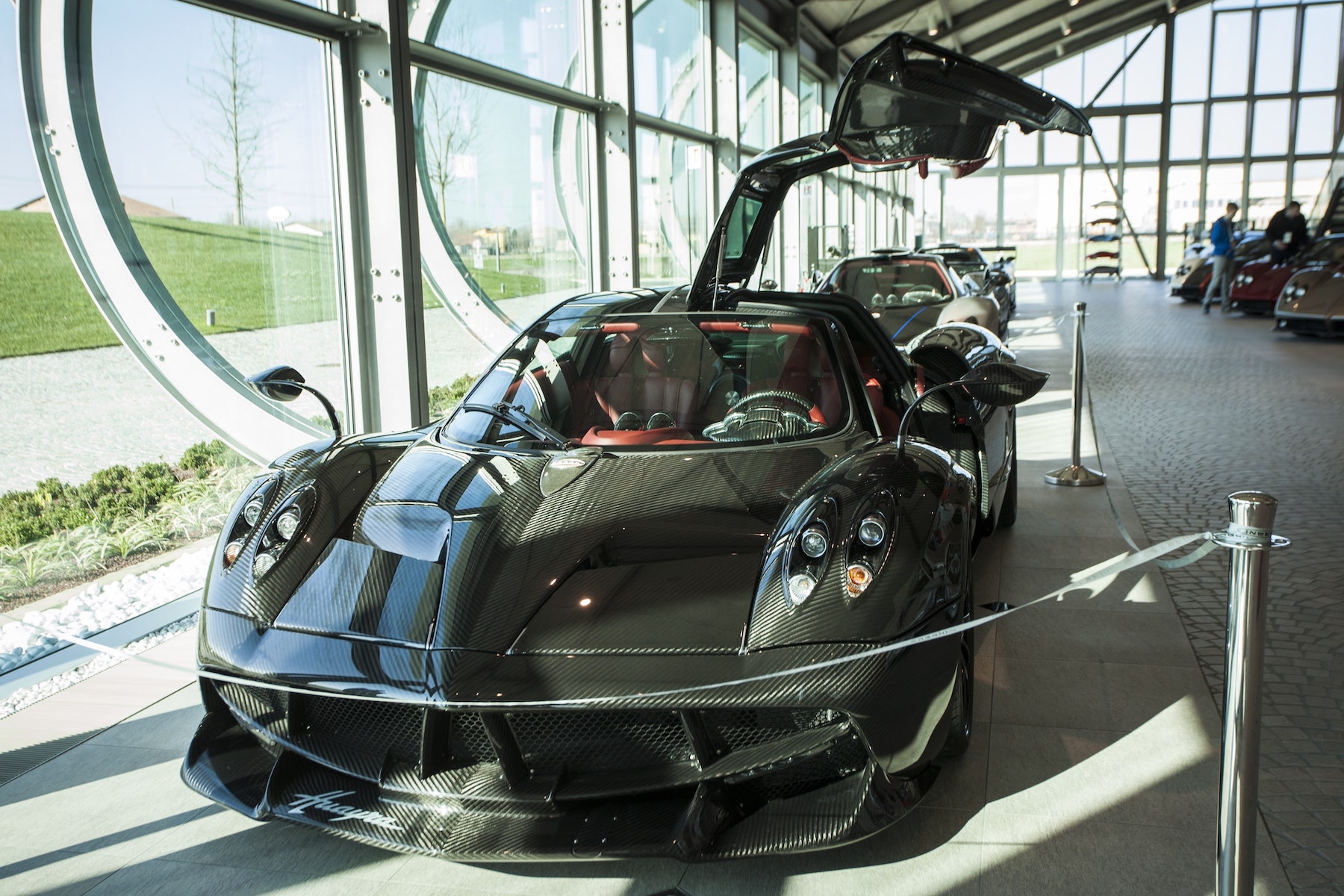 I knew little about the company, but Hunter? He knew all the details, even before the guide relayed them. In a showroom lined with some of the company's best-known cars, the final one, a 2010 Zonda R, was his favorite automobile in the world. He smiled ear to ear, his gaze on the shining "super car" fixed as if trying to record every detail in his mind. "So amazing," he said, a little under his breath.
We didn't drive away in a Pagani—collectively, we were a couple million short on the price tag. In fact, more trains awaited us. A slow commuter route for the rest of the family to Venice, and a long ride for me to Milan to catch a flight home. And while nothing on this trip went quite as planned, we still tell the story of Hunter saving the day—and everything else we experienced, all along the roads and rails.
If You Go
Getting There: Rome is always a good starting point for any Italian adventure—famously, all roads (and rail lines) lead there. Its Fiumicino Leonardo da Vinci International Airport (FCO) receives nonstop, direct flights from all over the world.
Getting Around: While buses are generally comfortable and economical, nothing beats the thrill of riding some of the fastest trains in the world, on Trenitalia's bullet-train style Frecciarossa, which connect major cities. Booking tickets is easy, either at station kiosks or online.
Stay: In Modena, the Best Western Milano Palace offers superb service and big, comfortable rooms within walking distance of the city's old town, and the Ferrari museum.
Take Note: Especially in peak season, seats on trains and buses can go quickly, leaving only expensive options (if any remain at all). Trainline is a helpful site/app for booking both and securing your seats early: TheTrainline.com.

Toronto-based writer Tim Johnson is always traveling in search of the next great story. Having visited 140 countries across all seven continents, he's tracked lions on foot in Botswana, dug for dinosaur bones in Mongolia, and walked among a half-million penguins on South Georgia Island. He contributes to some of North America's largest publications, including CNN Travel, Bloomberg, and The Globe and Mail.