Amid lockdowns, stay-at-home orders, and plenty of sheltering in place, we've all become very familiar with our couches and televisions. Over the past year, streaming, internet use, and plain-old TV-watching surged, setting viewership records, as we settled in front of the warming glow of our screens, playing our favorite television series and movies.
And the main thing, for many? Those shows have transported us to another place—and time.
This has been an unparalleled period to catch up on the classics, films that have transcended the decades, still so enjoyable today, in digital form. And now, as we again contemplate both domestic and global travels, we have a chance to bring those worlds together.
Here are some of the best destinations to bring the silver screen to real life, places that—whether serving as filming locations, or just pure inspiration—you can step through your TV and experience in real life.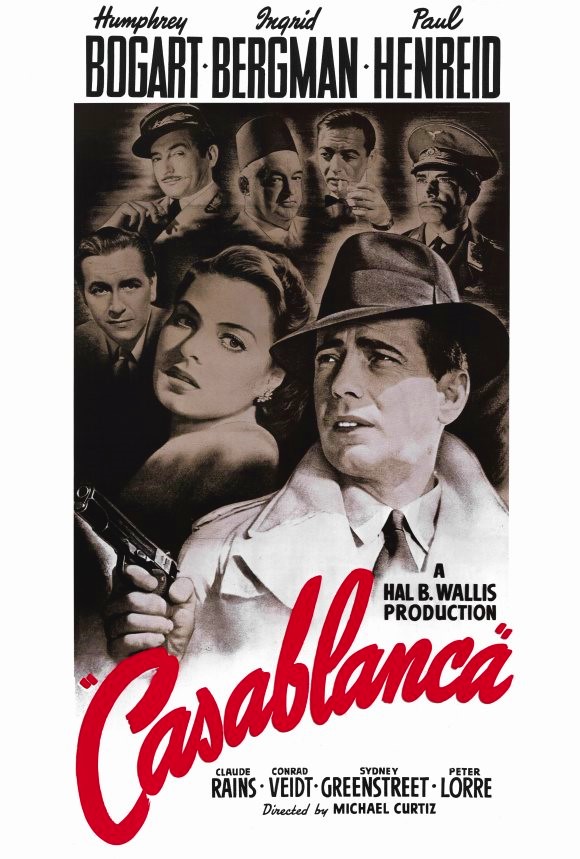 'Casablanca': Casablanca, Morocco
An amazing thing: "Casablanca" runs just 102 minutes. And yet it packs together a slew of our favorite movie lines, which continue to pop up and influence our current pop culture. Where would we be, without "We'll always have Paris," and "Play it again, Sam," and "Here's looking at you, kid," plus that one, about all the gin joints in all the towns in all the world. (And beyond the lines, the Library of Congress has recognized "Casablanca" as one of the best movies of all time—it won Best Picture, Best Director, and Best Adapted Screenplay at the 1944 Academy Awards.)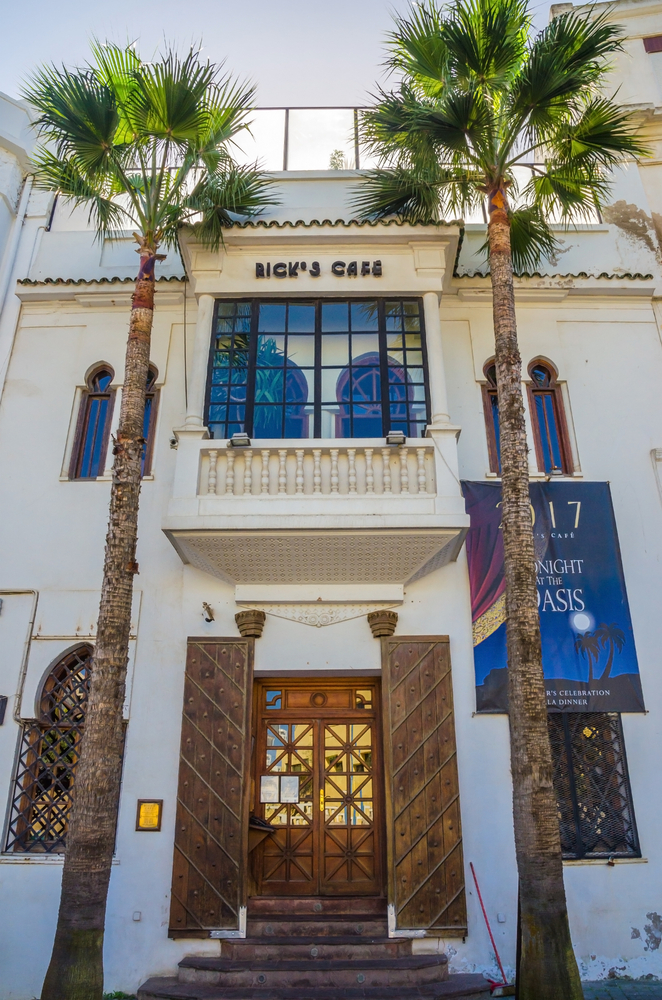 But few people realize: the entire production was shot on sound stages on a studio lot in Burbank, California. While the actors and crew never ventured to Morocco for filming, a few tributes to the film have sprung up in the actual city of Casablanca, including a real-life Rick's Café, which recreates the piano bar and gin joint that brought together Rick Blaine (Humphrey Bogart) and Ilsa Lund (Ingrid Bergman). Grab a drink here, and maybe spin the roulette wheel, then head out to explore this bustling (and sometimes challenging) port, Morocco's largest city, from the hustle of the Berber medina, to the fresh seafood stalls in the Marche Central—both, a long way from Burbank.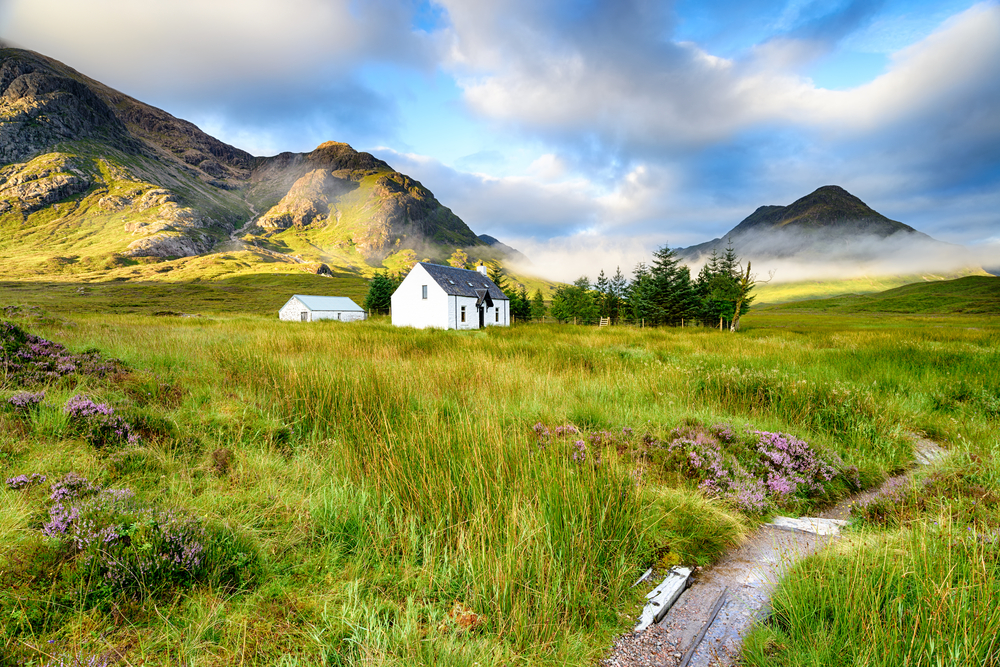 'Monty Python and the Holy Grail': Scotland
Frequently recognized as one of the funniest comedy movies of all time, this was the first real feature film for the (ultimately) super-successful, six-man troupe. At the time, they were making their name on the small screen, with their BBC series, "Monty Python's Flying Circus." Produced for a mere $400,000 (the coconut joke apparently came from the fact that they actually couldn't afford horses), "Holy Grail" is often named to lists of the best British movies ever made, and also gave birth, three decades later, to the stage production "Spamalot." The latter garnered 14 Tony nominations and was seen by some 2 million people during its first run on Broadway.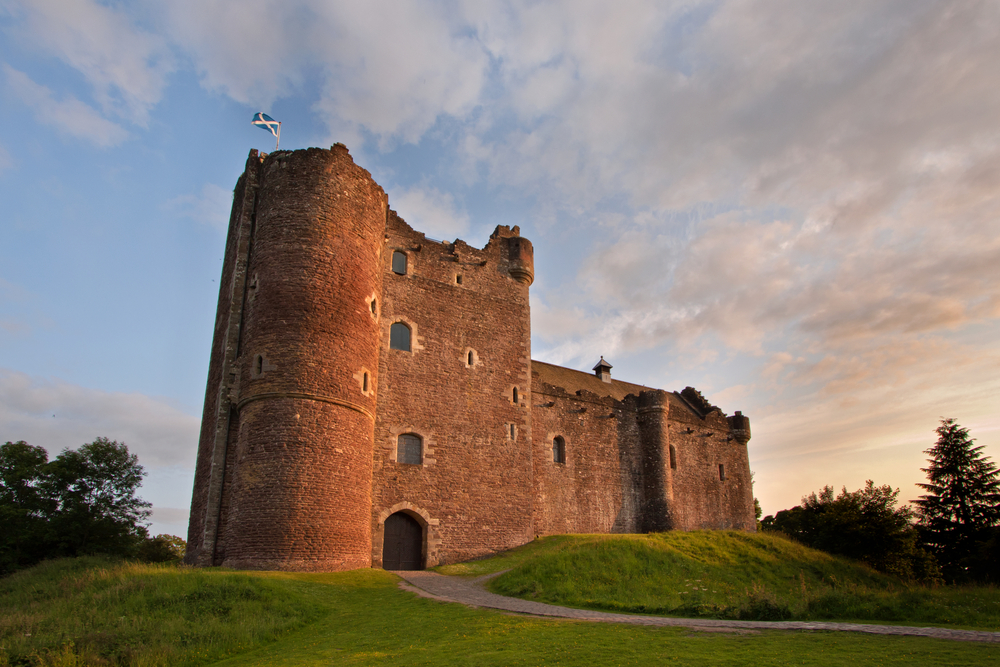 Now, we don't need any excuses to visit Scotland. From the majesty of Edinburgh Castle to the mystery of the Highlands, to the malty goodness of a great dram of whisky, this is a land of many charms. But if you retrace Graham Chapman/King Arthur's steps, you'll find a few places you'll recognize, including the volcanic crags of Glencoe, which look like a landscape on a far-off planet (and that were also visited by both Harry Potter and James Bond, in other films). And make sure to include a stop at the 14th-century Doune Castle, which makes a number of appearances in the movie—the recorded audio guide, which will take you through a tour of the towering keep, is voiced by Monty Python's Terry Jones.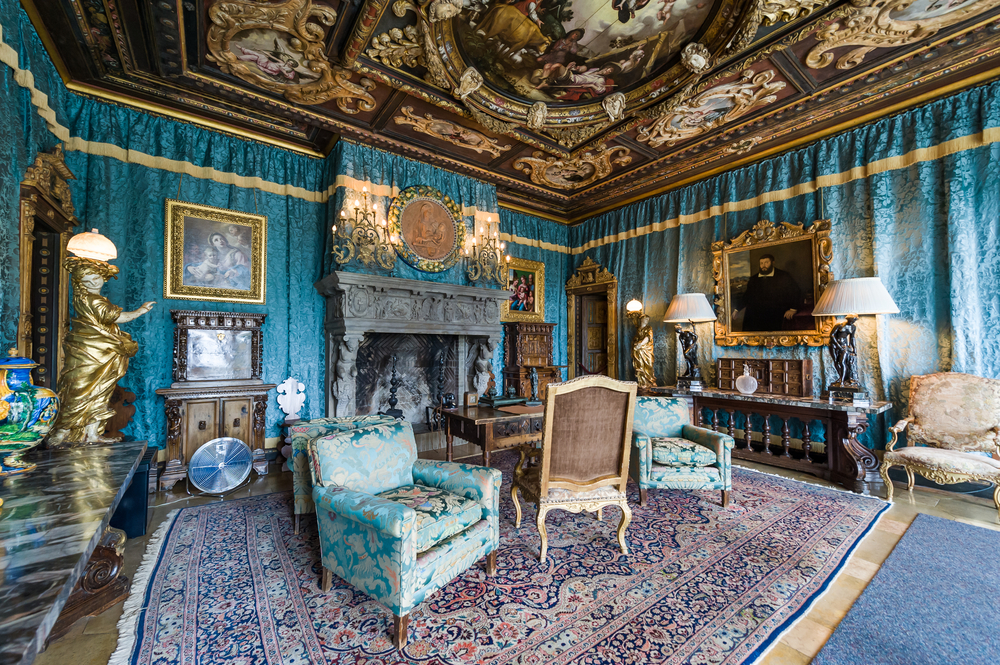 'Citizen Kane': Hearst Castle, California
Initially a box office bomb, this 1941 film—Orson Welles's directorial debut on screen—is the ultimate critical success. Twice named the top movie on the American Film Institute's top 100 list of best American films, it's generally recognized as the greatest film of all time. While the protagonist, Charles Foster Kane, is fictional, his character closely resembles media tycoon William Randolph Hearst. The latter, by all accounts, hated the film in real life, relentlessly battling to prevent its release, then afterward refusing any mention of "Citizen Kane" in his network of many newspapers.
And while Xanadu was set in Florida, and the scenes mostly filmed on sound stages on the Paramount Pictures lot, everybody knows that Kane's mansion on a hill was actually heavily inspired by Hearst's own castle on California's Central Coast. Now a state park, you can grab your snow globe and ramble through a guided tour of its 165 rooms. You'll still feel the decadence of the castle's heyday, when Hearst hosted Hollywood royalty and world leaders. Walk past the recently restored Roman pool, and under ceilings, imported straight from Europe, plus zebras, which still roam the grounds, descendants of what was once the world's largest private zoo.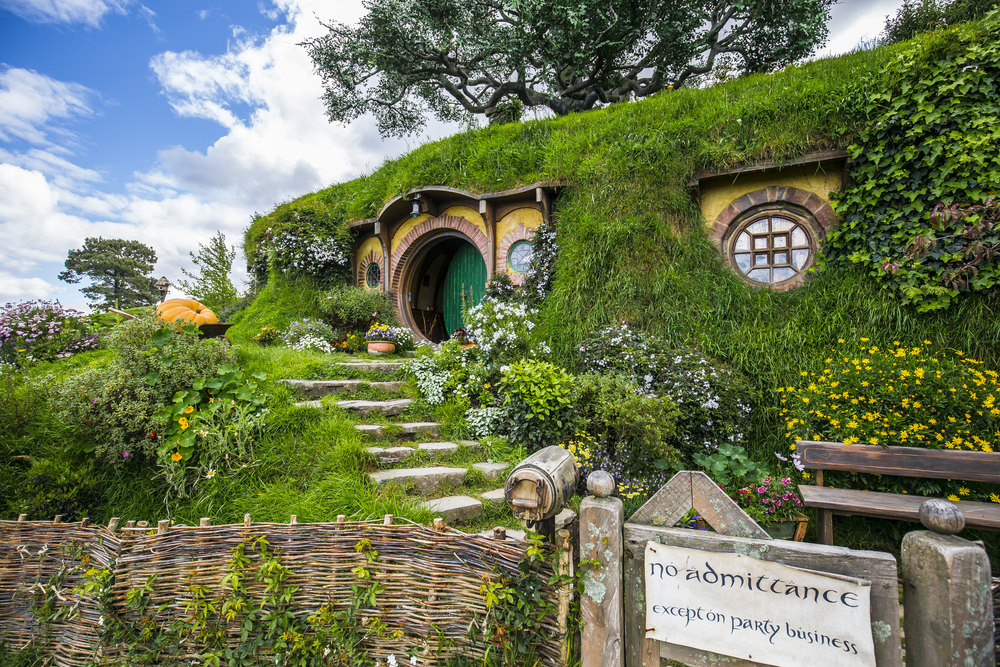 'The Lord of the Rings': New Zealand
A trilogy that's quickly become a modern classic, the first of these three films, all based on the J.R.R. Tolkien bestsellers, was released 20 years ago, this year. Both a critical and commercial success, together, "The Fellowship of the Ring," "The Two Towers," and "The Return of the King" won 17 Oscars and made billions at the box office.
And the best part? Much of the movies' collective 558-minute running time was filmed in very recognizable locations across New Zealand, meaning you can experience your very own Middle Earth. Land in Auckland and drive a couple of hours, through lush, emerald, rolling hills, to Hobbiton, a purpose-built outdoor set that served as the Shire in "The Lord of the Rings," as well as "The Hobbit" trilogy.
Then, hop on a plane to the South Island and Queenstown. An adventure travel hub, where you can ride a jet-boat in the morning and bungee-jump in the afternoon, its wild places served as a stand-in for many of the places on Frodo and Sam's long journey to Mount Doom. Shooting locations include the Remarkables, a series of snow-capped peaks that appear at numerous points in the films, as well as Skipper's Canyon, where you can take a four-wheel-drive tour along a road squeezed between a rock wall and a sheer drop down a cliff, all the way to the Shotover River.
Toronto-based writer Tim Johnson is always traveling, in search of the next great story. Having visited 140 countries across all seven continents, he's tracked lions on foot in Botswana, dug for dinosaur bones in Mongolia, and walked among a half-million penguins on South Georgia Island. He contributes to some of North America's largest publications, including CNN Travel, Bloomberg, and The Globe and Mail.