It's not the same as it ever was for David Byrne. The Talking Heads co-founder is never not relevant but the 2023 Oscars brought him back to culture's cutting edge to perform a song that nearly won him a second Oscar.
Extraordinary times call for extraordinary tailoring. Thus, David Byrne sought an Oscars suit as special as "This Is a Life," the song he performed with Son Lux on Everything Everywhere All At Once's stacked soundtrack.
So, Byrne turned to the tailors of Martin Greenfield Clothiers.
Based in Brooklyn since 1977, Martin Greenfield Clothiers (MGC if you're savvy) is a go-to for politicians, musicians, actors, costume departments, and basically everyone who cares about a proper-fitting suit.
And I mean a great suit, hand-tailored to fit one's frame over a series of hands-on one-on-one sessions with a master tailor. Men's Wearhouse this ain't.
MGC clients range from President Obama to James Spader and the eponymous Martin Greenfield has been the subject of documentaries aplenty, including one that debuted this very year.
However, Mr. Greenfield doesn't work with every client himself; that's where house designer Richard Masciantonio comes in.
Masciantonio, an artisan in his own right, has a resume too long to list here but you've seen his work. Joaquin Phoenix's iconic red and yellow Joker suit? Yep.
Byrne is a regular customer, referred to MGC by Opening Ceremony co-founder Humberto Leon.
"[Byrne]'s the best," Masciantonio said.
"He's always allowed, encouraged, and made time for the process of creating well-articulated clothing. It feels much more gratifying to rush an almost impossible deadline when the artist understands and appreciates the process. And, when we finished, we shared a pineapple finely sliced by Tod Greenfield."
1 / 2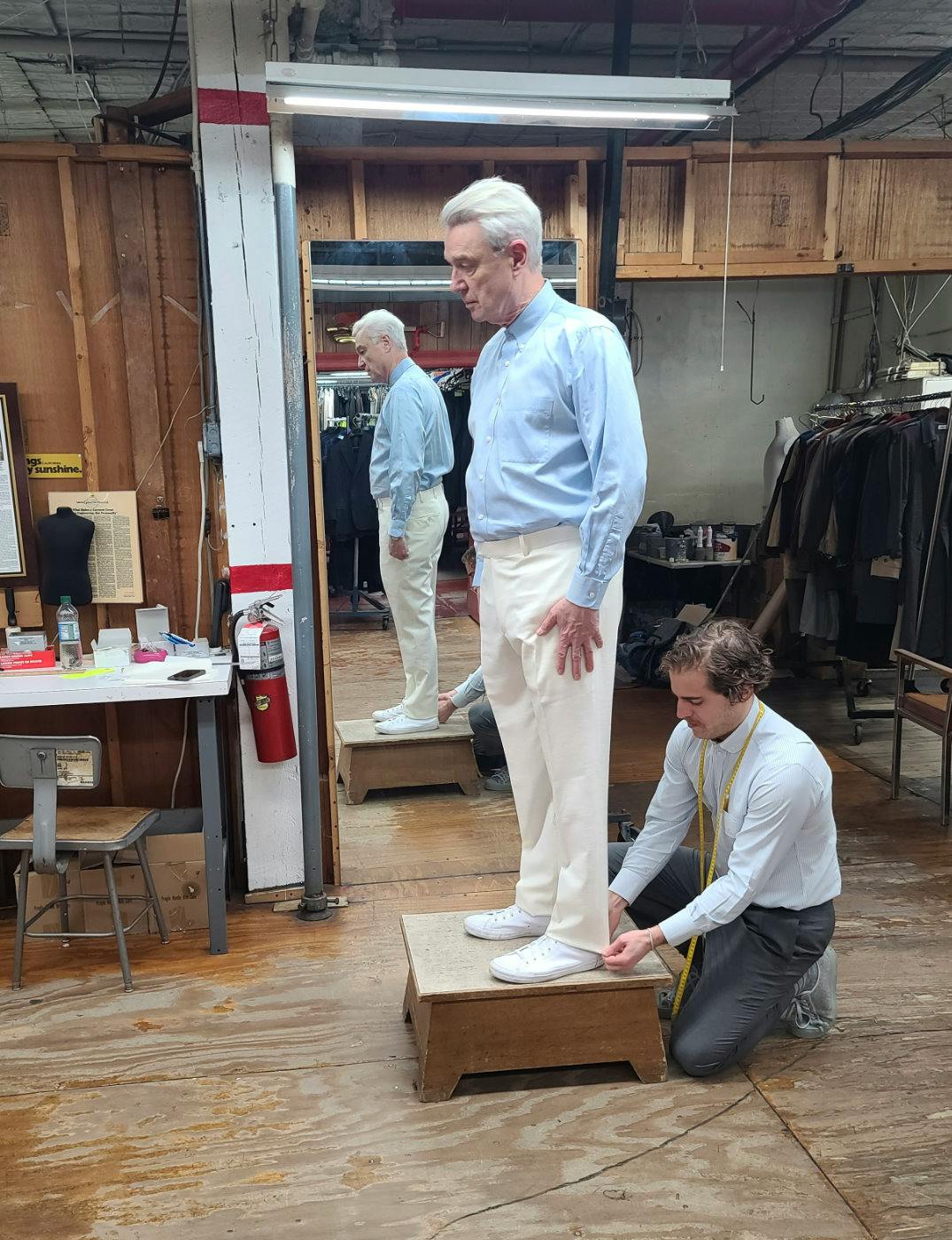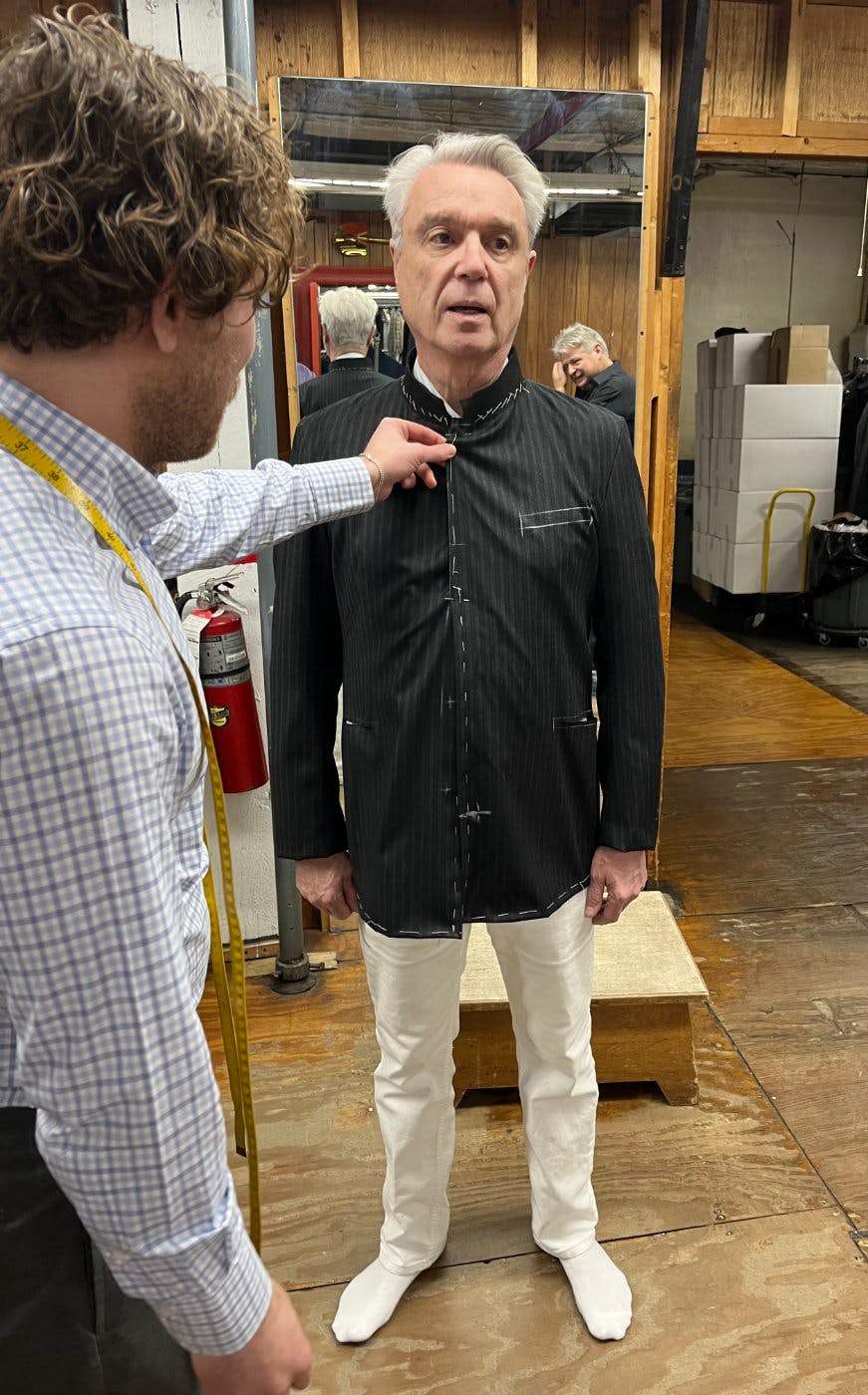 Masciantonio created a bespoke nehru-collared two-piece suit for Byrne that was intended to complement the outfit worn by Mala Gaonkar, Byrne's Oscars guest.
The Stop Making Sense suit is a thing of the past. If you've seen Byrne's Broadway show, American Utopia, you know he prefers a more flattering fit these days.
"We thought it would be beneficial to have classic American drape with a bit of shape at the waist line, a higher armhole, and a narrower sleeve for movement," Masciantonio explained.
"Obviously, for exciting events, you get the impulse to add in more and more details, which we considered — things like a fly front or different pocket variations — but in the end we decided less is more."
The finishing touch? Hot dog fingers, a reference to EEAO.
Those you can get for yourself on A24's website (along with other plenty good merch) but for quality tailoring done the right way, you gotta go to Martin Greenfield.
I mean, if it's good enough for David Byrne, it's good enough for everyone.
Shop our favorite products