We have heard numerous theories on the best time to book a flight: You should fly last minute to score a deal. The lowest fares are on Saturdays at 6 a.m. However, it's time to retire the misconception that there's a magical day to book cheap tickets. Instead, you can use some reliable strategies to score cheap flights.   
Depending on which day you book, there's "little to no effect on price". However, according to Google Flights' data, prices are 1.9 per cent cheaper on Tuesdays, Wednesdays, and Thursdays versus Saturdays and Sundays. Searching for cheap flights can be dizzying, and keeping track of flight deals and airline newsletters can feel like a full-time job itself. To make your life easy, we've assembled the best hacks (from experts and frequent travellers) to ensure you never overpay for that seat again.
Travel hacks to book cheap flights
1. Purchase tickets during the 'prime booking window'
For your next holiday, buy tickets during the 'prime booking window', also known as the 'optimal booking window'. The 'prime booking window' is the sweet spot several weeks and months before departure when flight fares don't fluctuate, and passengers have plenty of choices. 
According to a report on Google Flights, the optimal booking window for domestic travel ranges from 21 days to about 60 days before departure. International travel prices are lowest between two to eight months before flying. However, if you are flying during the peak travel season like Easter or Christmas, consider booking your tickets about ten months in advance.
Irrespective of where you are flying, remember that prices spike closer to the departure date, so always plan ahead! Prices can hike to 30 per cent in the last 21 days before departure.
2. Check for 'new' routes added by airlines
When a carrier starts a new route from a given airport, prices drop by an average of 20% on all airlines that fly the same route. So, take advantage of this, and book the best option available. 
Note: British Airways is doubling flight operations between London and Hong Kong, so you might score some good deals there.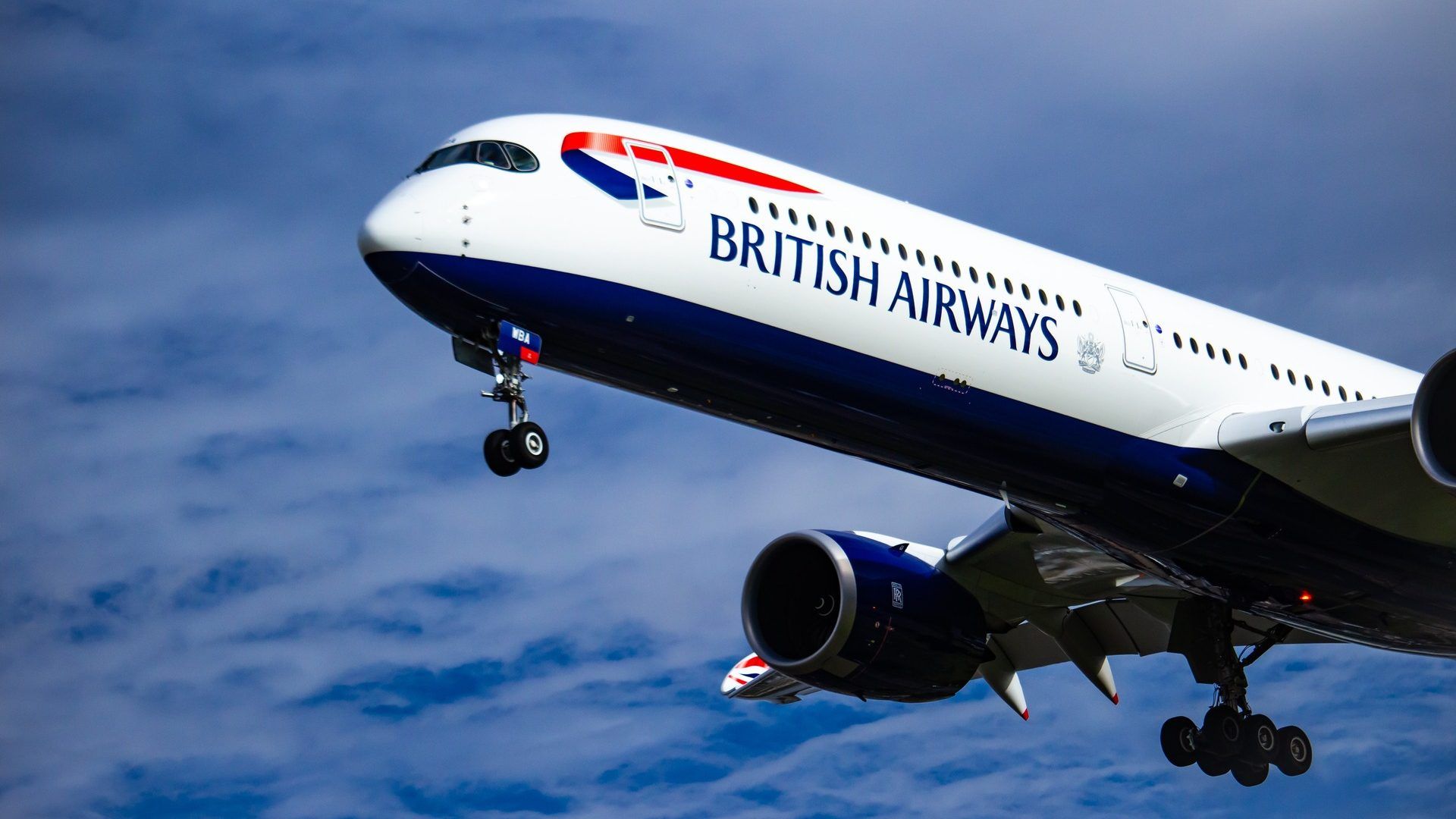 3. Take advantage of 'mistake airfares'
Have you heard of 'mistake airfares'? Yes, they're a thing. In a tech-savvy world where every transaction is automated, sometimes airlines misprice airfares accidentally—to travellers' advantage. This results in a short-term opportunity for a great deal on a ticket. Sure, 'mistake airfares' can be tricky to track down, but the key is to quickly act on it to snag hundreds of dollars of savings (sometimes 90% or more). Time is of the essence.
4. Browse multiple booking websites
Have you finalised your next holiday travel destination? If yes, then compare prices on multiple websites and look for deals they offer. Also, analyse the price for a week, and make the final payment when you are convinced you are getting the best deal. 
Use Skyscanner if you are flexible with your travel destination and dates. Also, check out Skyscanner's 'cheap flights from everywhere to anywhere' feature to discover great flight deals.
Find great flight deals on Trip.com
5. Set trackers
Booking flights is all about timing, and it is all about tracking the fares. Airline fares can fluctuate as much as 50% daily and seldom stay at their lowest for long. So, for instance, if you are keen to visit Miami in September, go on Google Flights now and set a pair of trackers for your chosen travel dates. You will get a notification each time the fare changes, so you can grab it when it's at its lowest.
Make use of the tool that allows Google Flights to email you when fares to various destinations go phenomenally low.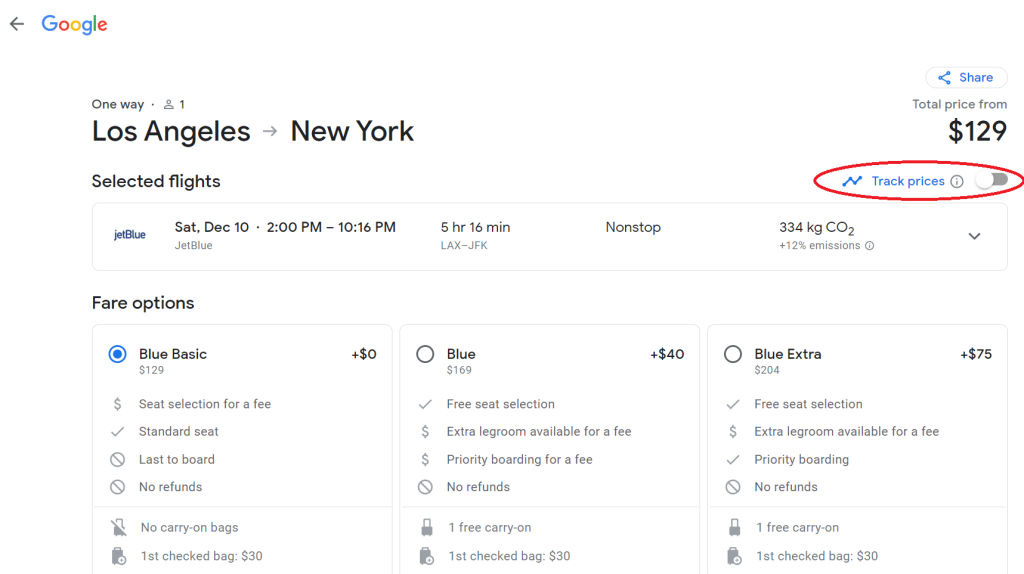 6. Use your air miles
Many airlines run airfare sales to get incredible value out of your mile. For instance, Delta is known for its frequent flash sales, sometimes discounting international travel to as low as 7,500 SkyMiles. In addition, Air France/KLM offers holders of Flying Blue miles regular discounts through its monthly promo rewards. These award travel sales are some of the most accessible ways.
Use Miles Plus Cash (a mix of cash and Asia Miles) to book your HK Express flight tickets and avail yourself of great discounts. Cathay members also get frequent exclusive deals to get the most out of their membership.
In addition, booking tickets with miles also allows excellent flexibility. For example, you can postpone most tickets bought with miles at a nominal fee.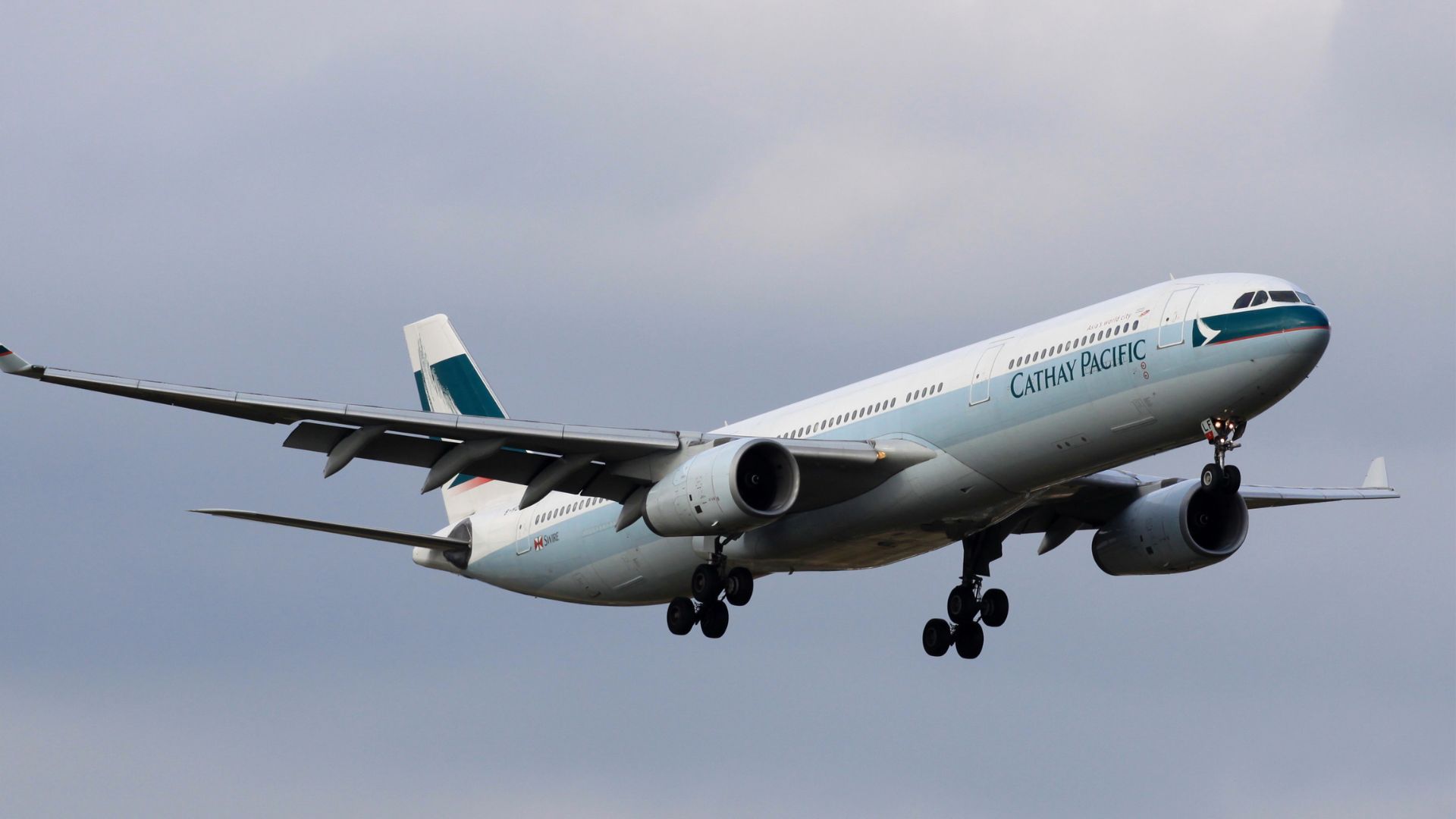 7. Book flights for a single person
Are you travelling in a group? Instead of booking multiple tickets together, book single tickets. The price you pay for every single ticket could be lower than the price you pay for multiple tickets together. This is because sometimes only a few seats are available at lower prices on a particular flight. And when you book multiple tickets together, you do not get the benefit of the seats available at a low price. 
8. Look for air tickets in a hidden or 'incognito' browser
If you're concerned about whether searching for flights on booking websites indicates higher demand, consider using incognito mode as you browse. Sometimes, websites show you a higher price due to your perceived purchasing intent. Airlines and travel websites track cookies and hike prices based on a consumer's action on the site. However, you can avoid the price hike by opening the website in an incognito (private) browser or borrowing someone else's device.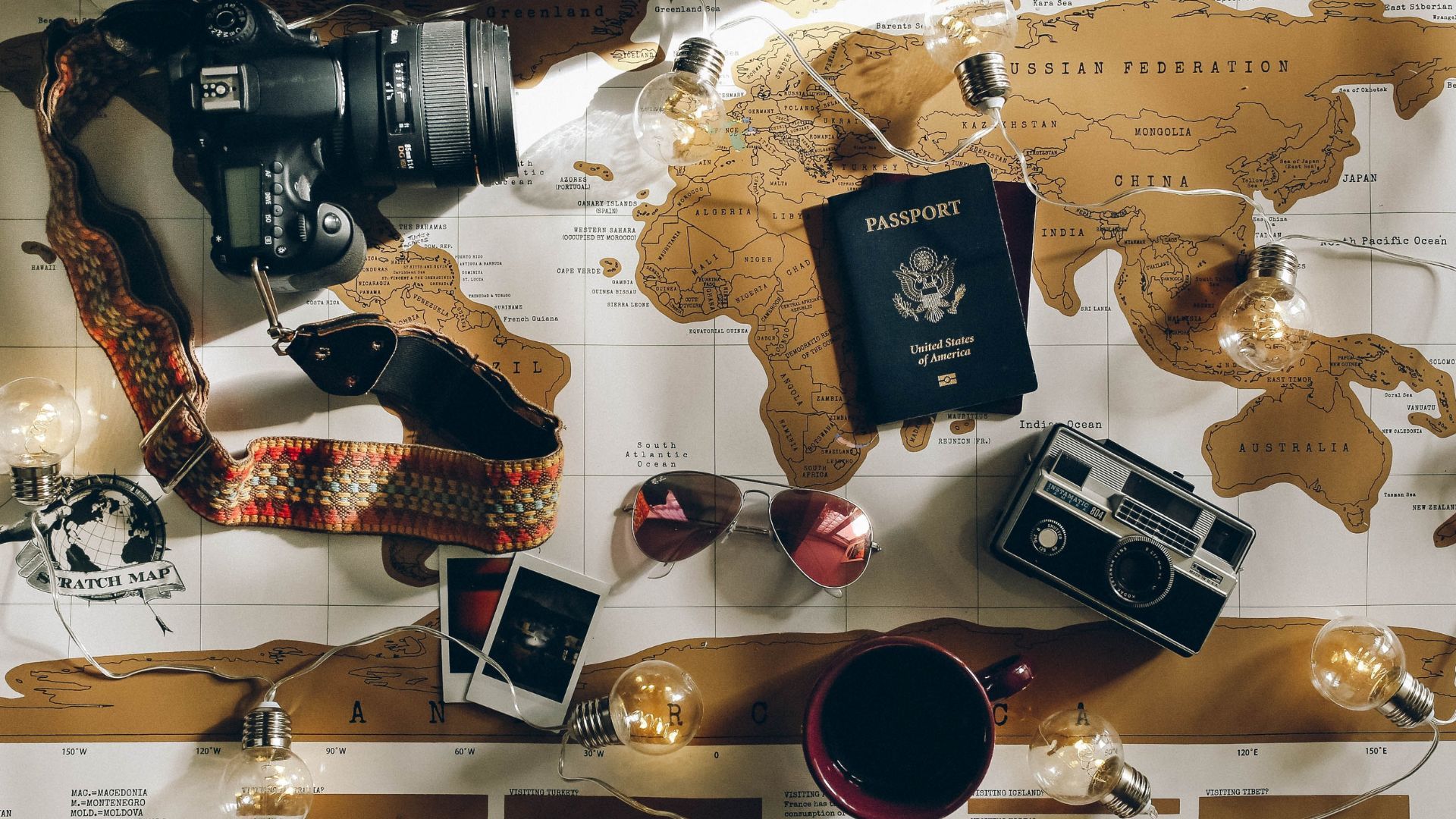 9. Watch out for flash sales
And while there is no 'cheapest day' to book flight fares, some notable exceptions like Travel Deal Tuesday, Black Friday and Cyber Monday may be the best days to score some excellent deals. Yes, you may not find good travel deals every Tuesday, but you might spot a deal or two on specific Tuesdays. 
10. Book off-season flights
Expect higher fares if you're trying to travel somewhere in March, April, July, August, or December. The prices do not reduce during the holiday season because of the high demand—book shoulder season flights in May, June, October, and November. The flights are usually cheaper during this time.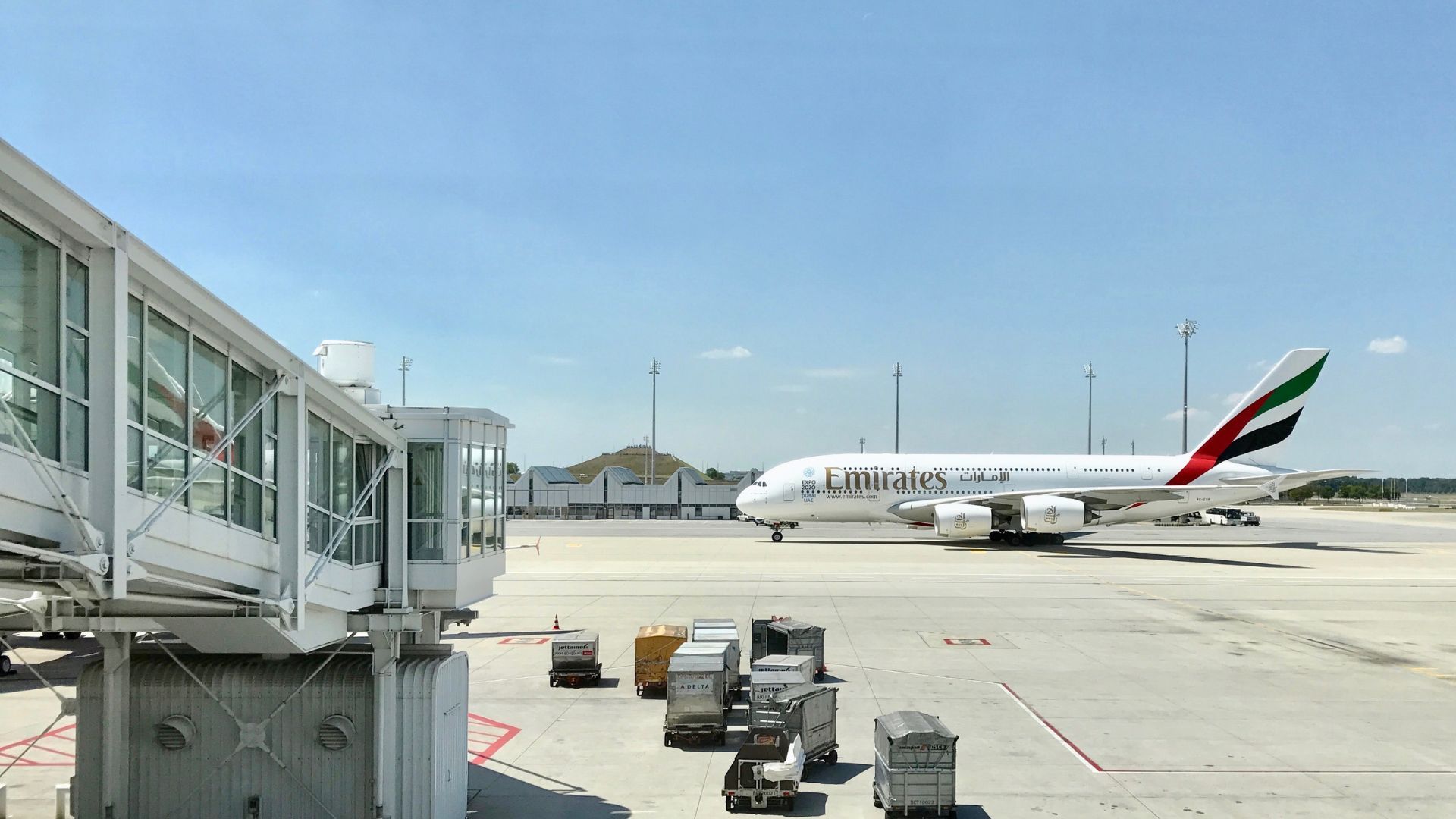 What is the best time to book international flights?
According to Hopper's figures, average airfares have increased by 28% between the U.S. and Southeast Asia routes since the pandemic. In addition, CheapAir.com's survey reports that flights are the cheapest 314 days before departure on average. So, make your plans early.
On the other hand, airfares to Africa have come down about $300 since 2021. But you'll still have to plan your trip (and not just with flights: We suggest contacting a safari travel agent at least six months in advance). So, has a safari trip to Africa been on your bucket list? According to CheapAir.com, the best time to book flights to Africa is 213 days in advance. Africa airfares have a prime booking window of 2 to 10 months.
You could be in luck if you plan a European holiday as the prices have not increased in the past few years. However, expect to pay a premium if you fly on weekends or major holidays.
When should you book domestic flights?
You do not have to book your flights six months in advance to get a good domestic airfare deal. According to a Google report, the optimum time is 28 to 35 days before departure. However, don't wait until the last minute. Book at least 21 days before departure.
Whether travelling internationally or domestically, weekdays are the best for departures. 
Happy travels!
(Feature image credit: Sterry Larson/Pexels)
(Hero image credit: maka magnolia / pxhere)