Immersing yourself in wildlife can have a powerful impact on mental health and well-being. That's why many families seek out one of the best drive-through safaris in the USA.
While there are many drive-through safaris and wildlife preserves across the U.S., all these options offer the closest thing to a traditional safari experience, including the opportunity for an overnight stay.
There are many travelers who dream of going on a traditional African safari but are unable to make the long trek to Africa. No worries. With the safaris listed below, a similar exhilarating adventure awaits you.
These 5 best drive-through safaris in the USA all come highly rated, each offering something wonderfully unique for any wildlife lover.
The Wilds – Cumberland, Ohio
Safari West – Santa Rosa, California
B. Bryan Preserve – Point Arena, California
Kilimanjaro Safaris – Disney's Animal Kingdom
Exotic Resort Zoo – Johnson City, Texas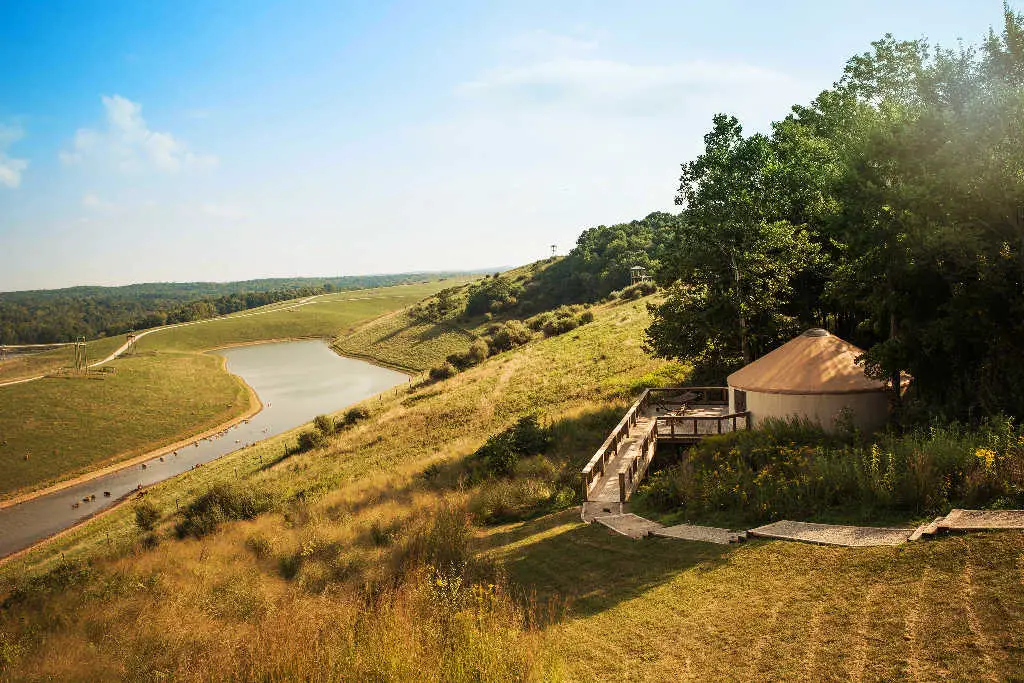 1. The Wilds – Cumberland, Ohio
Located in Cumberland, Ohio, The Wilds offers an authentic safari experience right here in the United States. Expert guides take guests on a two-hour game drive through a 10,000-acre, open-range habitat to see zebras, cheetahs, giraffes, rhinos, and much more. Some guests opt for the exclusive Wildside Tour, which provides a more intimate safari drive.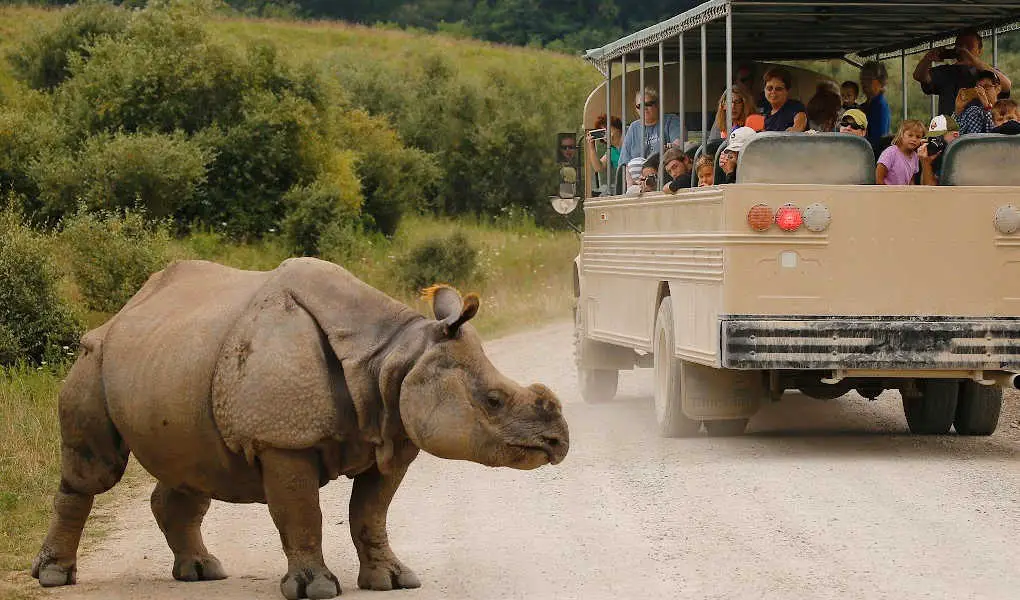 During the day, the conservation center welcomes everyone for wildlife adventures. However, overnight yurt stays are for 21+ only, offering 3-course dinners, fireside drinks, and specialty offroading drives to scout for animals. Families have the option of private cabins or the 12-person lodge.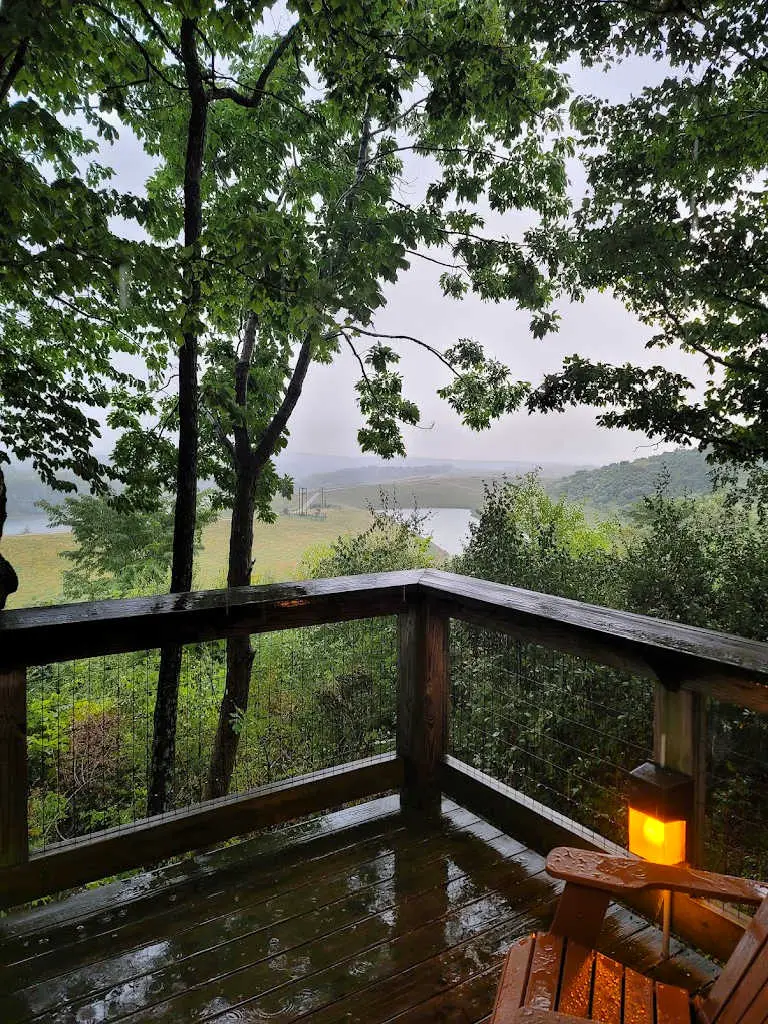 At The Wilds, guests love the opportunity to hand-feed giraffes, hippos, and rhinoceroses. Other than the interactions with the animals, most guests agree that a major highlight is sitting around the campfire at dusk, watching the watering hole for wildlife while enjoying complimentary teas or hot chocolate. Some guests choose to celebrate with a bottle of wine, available for purchase.
What does an African safari cost? Use this automated quiz tool to get a quick quote.
Generally, The Wilds operates from May through October, however, there are Winter Wildside Tours too.
To make a reservation, click here >> The Wilds
2. Safari West – Santa Rosa, California
Climb aboard a custom safari vehicle to explore what is considered the Sonoma Serengeti. Located 12 miles north of California's Santa Rosa, Safari West is a conservation preserve offering wildlife safaris and tented glamping. Over 900 animals from over 90 species roam free across the 400-acre property, which features giraffes, antelope, zebras, ostriches, and more.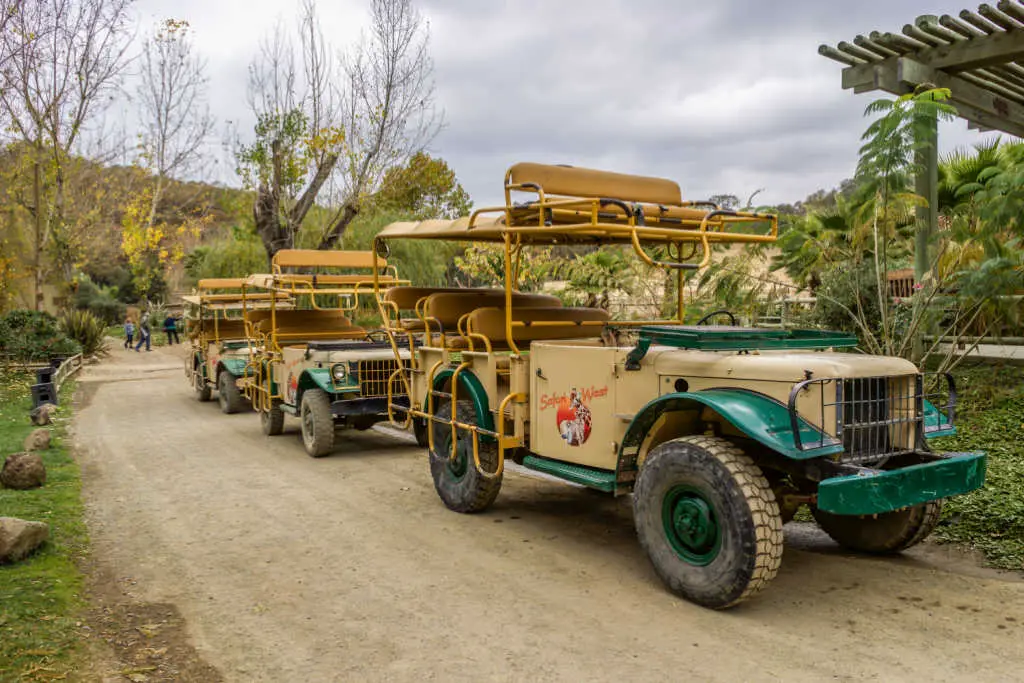 The beauty of Safari West is that your visit can be geared toward the needs of your group—whether it's families with children, couples, or small groups. For example, beer, wine, and appetizers can be added to a private safari tour for an additional cost. Families can take advantage of the Cozy Cottage which has sleeping capabilities for six guests, offering a king bed and a double bunk bed.
To check prices or to make reservations, click here >> Safari West
3. B. Bryan Preserve – Point Arena, California
Appreciate a slice of Africa on California's Mendocino Coast at the B. Bryan Preserve. Located in Point Arena, this private wildlife preserve focuses on the breeding and conservation of Africa's most endangered species. These include very specialized herds of antelope, giraffe, and zebra. Of course, hand-feeding the giraffes is always a highlight.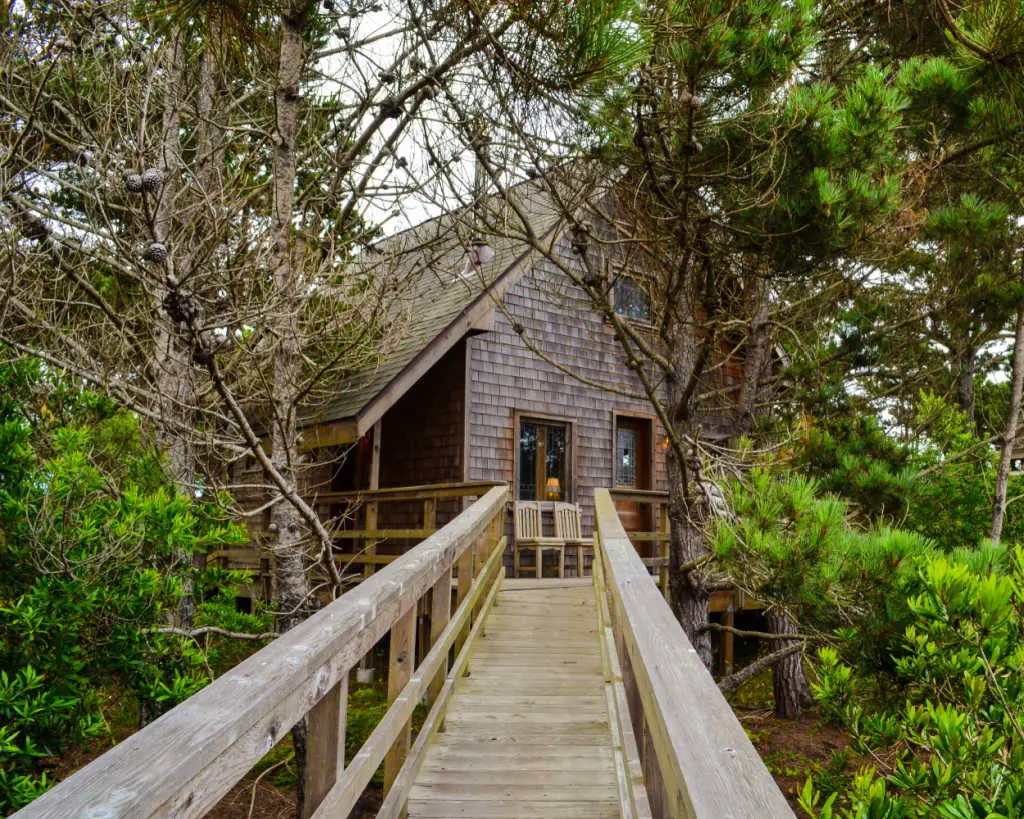 If you'd like to extend your visit, the preserve hosts three cottages and one carriage house, with each one offering a private hot tub and full kitchen. Additionally, a number of tour options are available, including VIP tours, guided tours, and self-guided safari drives.
4. Kilimanjaro Safaris – Disney's Animal Kingdom
Located in Disney's Animal Kingdom, Kilimanjaro Safaris is an 18-minute wildlife expedition through the lush African savannah. Thirty species of African wildlife roam freely through 110 acres, while an expert safari guide points out animals and shares fascinating facts.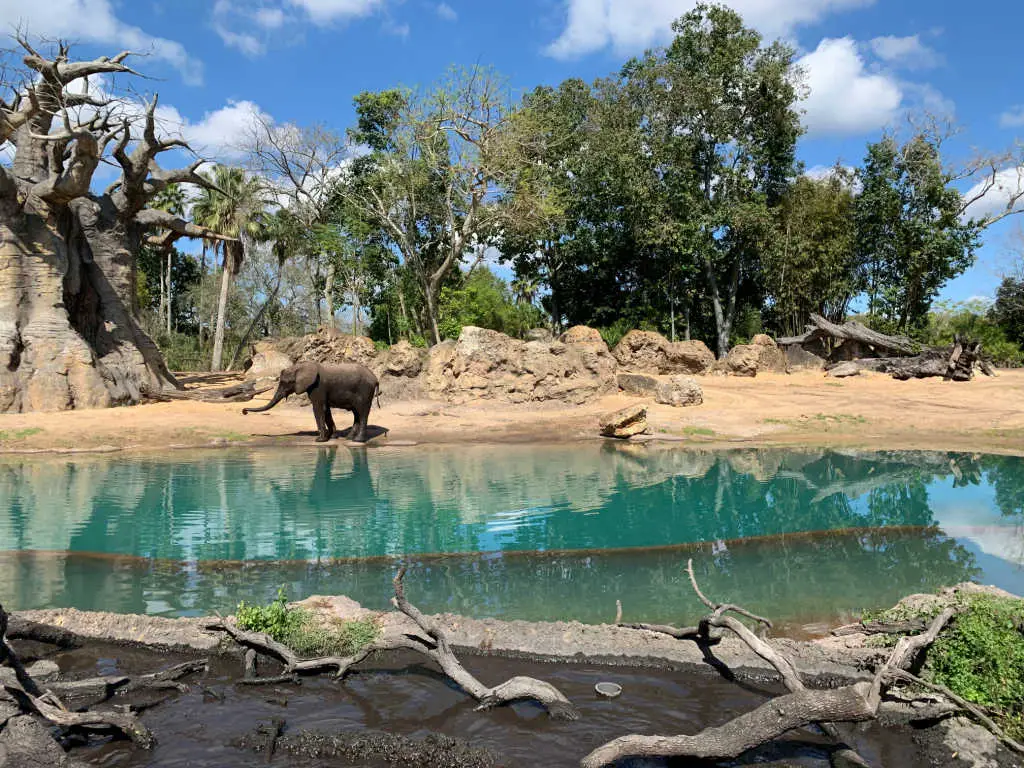 Along the route, visitors may observe lions, wildebeest, rhinoceroses, and elephants. Many travelers state that this is one of the best attractions in all of Walt Disney World's theme parks.
To check current prices or to make reservations, click here >> Animal Kingdom Lodge.
When you're ready to book your flight, follow these three easy steps to get the best price.
5. Exotic Resort Zoo – Johnson City, Texas
Geared toward families, the Exotic Resort Zoo gets rave reviews from its visitors. The park offers two options for a kid-friendly safari—a guided tractor ride or self-drive, the price for both is the same. It is important to note that most guests prefer the guided tour.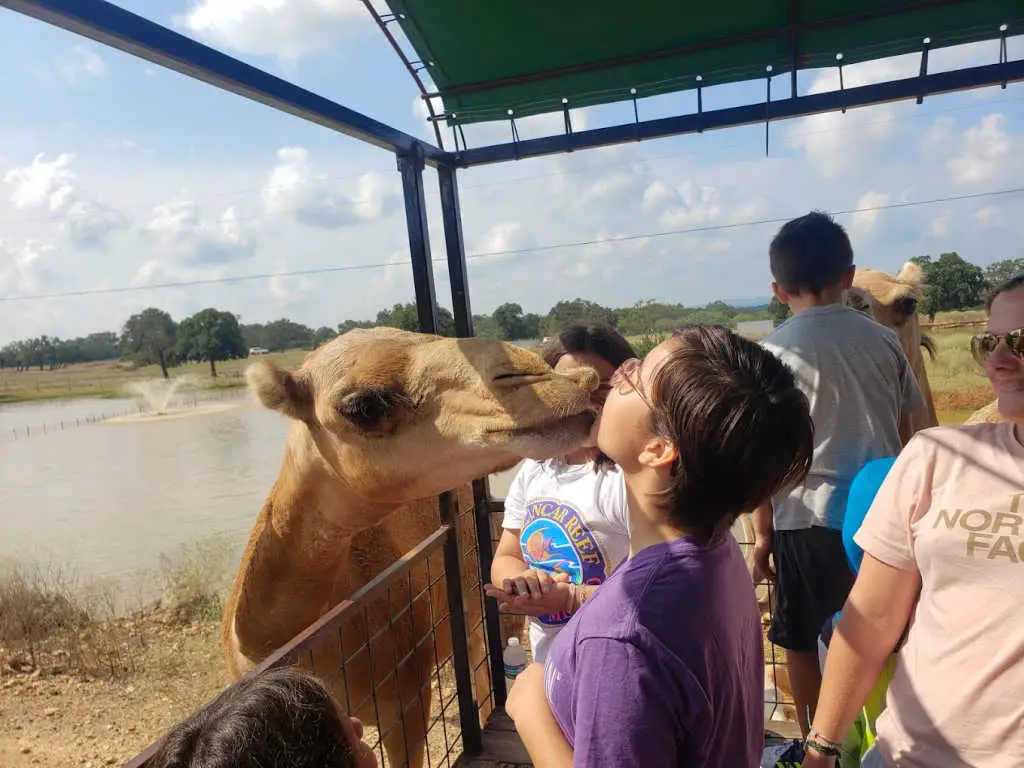 If you are a family of animal lovers, consider a stay on one of the property's safari cabins that feature two resort-style swimming pools. As a bonus, overnight stays include complimentary zoo experiences.
Johnson City is also the home to the Lyndon B. Johnson National Historical Park, Pedernales Falls State Park,  Lyndon B. Johnson's Boyhood Home, and the Texas White House. Also, there are several nearby wineries to tour—making it the perfect place for an extended weekend or vacation. Pair up the Exotic Resort Zoo with a stay at the Carter Creek Winery Resort & Spa for a relaxing retreat.