La Marine, a restaurant hidden away in the corner of a French island won the coveted three-star ranking in the latest edition of the Michelin Guide unveiled on Monday.
The establishment is headed by 47-year-old chef Alexandre Couillon, who has not been held back by the fact that his surname means "half-wit" in French.
Tasting his exquisite seafood and vegetables means travelling to the small island of Noirmoutier in the Bay of Biscay and then out to its farthest point. "It is the perfect illustration of a meal that is worth the trip," the head of the guide, Gwendal Poullennec, told AFP.
Along with his wife Celine, who handles front-of-house duties, Couillon has created an experience that is "sincere and radiant", he added.
La Marine becomes one of only 29 restaurants in France to hold
top three-star ranking in the latest guide, which was unveiled in a ceremony in the eastern city of Strasbourg. "This is a star for both of us," a highly emotional Couillon told the crowd as he accepted the award alongside his wife.
Highlights of the Michelin Guide star reveal
Last week, Michelin made the shock announcement that Guy Savoy, repeatedly named the best chef in the world by global review aggregator La Liste, had been downgraded to two stars for his Monnaie de Paris restaurant.
The new guide saw 39 restaurants awarded a star for the first time, while four others earned a second star.
France's restaurant scene has been spreading around the country in recent years, away from its traditional hubs in Paris and Lyon. Only seven of the newly promoted restaurants were in the greater Paris region. The Pays de la Loire had five new winners, while the northern Hauts-de-France region — once something of a gastronomic backwater — picked up four.
More about La Marine
Like many of the most celebrated eateries of the moment, La Marine has a stripped-back vibe and menus that are guided by the seasons and local ingredients, much of it coming directly from the fishing boats of the port it overlooks.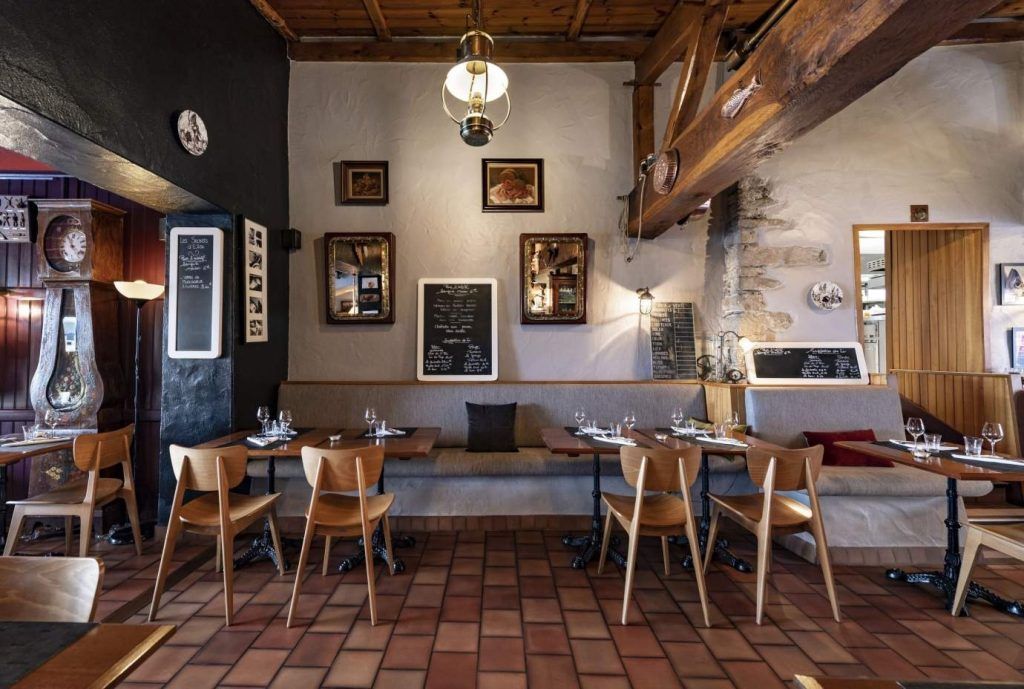 Couillon took over the family restaurant in 1999. He received his first and second Michelin stars in 2007 and 2013, respectively, and was named cook of the year by a rival guide, Le Gault et Millau, in 2016.
This story was published via AFP Relaxnews
(Main and featured image: Patrick Hertzog/ AFP)
Prestige Online Hong Kong
---
Subscribe to our newsletter to get the latest updates.
You're all set
Thank you for your subscription.