1 / 2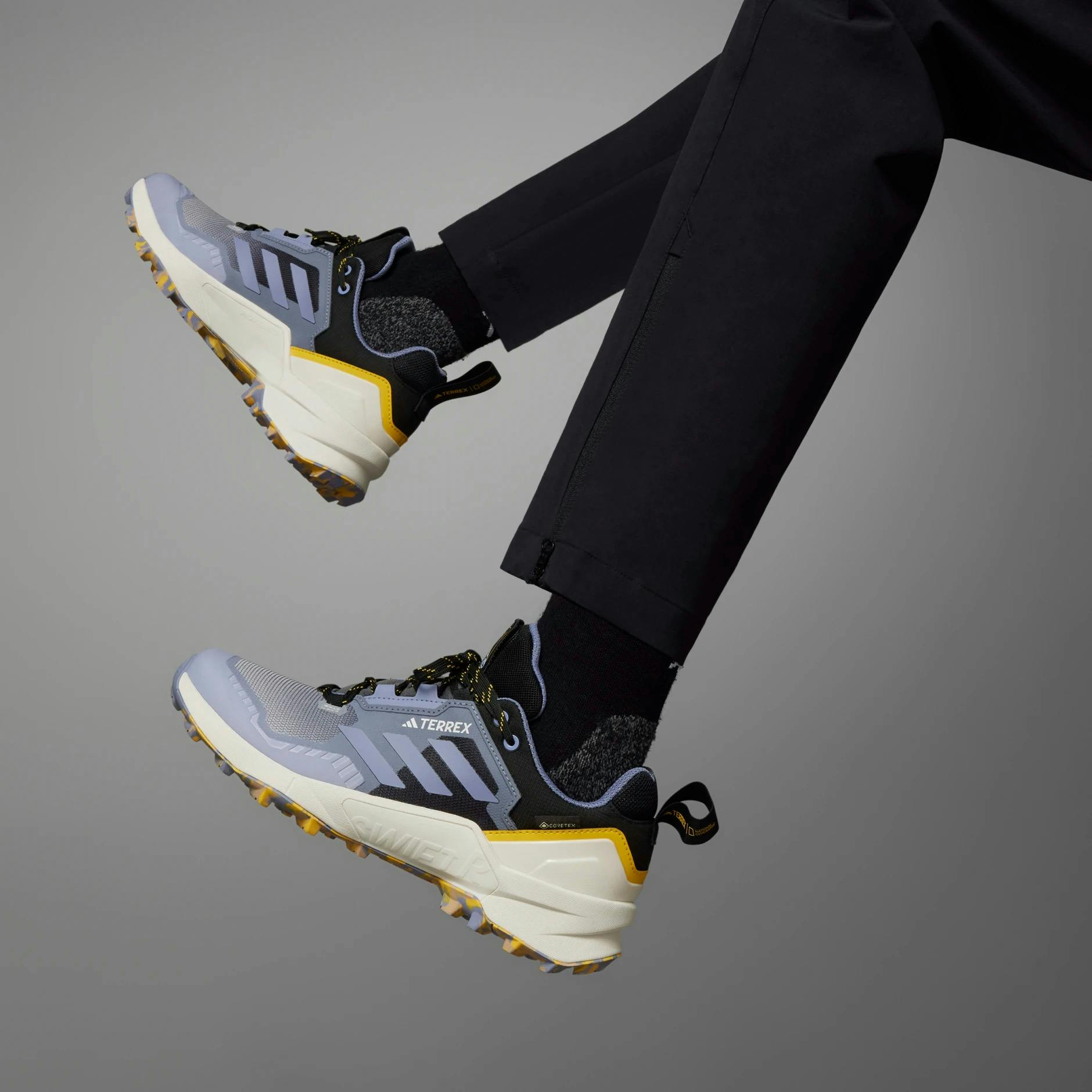 adidas and National Geographic's Terrex collaboration ought to be a pretty uninteresting affair. Get a shoe, put a logo on it, done deal. But there's something weirdly appealing about the new drop, making for a solid demonstration of what makes a genuinely solid team-up between sportswear company and lifestyle brand.
National Geographic has done this sort of thing before, dishing two cleverly colored sneaker collabs with Vans and then Reebok.
And, it's basically been lost to time, but there was a time where National Geographic even waded into the field of apparel design with its own in-house clothing collections, which were lensed in streetwear-style lookbooks to make it that much savvier, on a stylistic angle.
Currently available on adidas' regional websites — presumably, a wider drop is in the works — adidas x National Geographic is similarly more interesting than your average brand-meets-brand moment.
For one, there's the actual garment design, which is all suitably wearable, but there's an extra shot of visual interest provided by the graphic Nat Geo prints and yellow motif, which reappears throughout.
You get the gist of the goods — this is basically technical hiking gear that's a bit more visually appealing than your average clobber — without getting a ton of ugly logos or colors. Not bad.
The sneakers uphold the appreciably stylish aims of the entire adidas x Nat Geo line.
You've got two GORE-TEX-lined adidas Terrex Swift R3 shoes here, no frills and no fuss. Hard to complain. That really goes for the entire line, honestly.
adidas and Nat Geo is a natty demonstration of what it takes to bring two brands together to create something that smartly intertwines their respective codes into one cohesive collection. It won't set the world on fire but it's also about as handsome and useful as this sort of collab could be and that's worth appreciating.
Shop our favorite products
What To Read Next
Highsnobiety And StockX Link Up For Round Two At PFW

Style

ESSENTIALS' SS23 Collection Is On Pointe

Style

Tiffany's 23lb Silver Nike Shoebox Is as "Legendary" as Its Air Forces

Sneakers

Supreme & Nike SB Are Back With More Dunks

Sneakers

Tune Into Spotify's Frequency: Kelela Wants To Hear Black Music's Truths

Culture

adidas & National Geographic's Hiking Collab Is Actually Pretty Good

Style