Featuring live music and spectacular views, the best New Orleans jazz cruise has it all, including a creole-style buffet dinner. Simply put, there's no better way to kick off a night in N'awlins than with a sunset dinner cruise.
While most visitors stick to Bourbon Street, few get to feel the thrill, and cooling relief of being out on the Mighty Mississippi. In fact, other than going on a full-blown multi-day Mississippi river cruise, it's actually quite challenging to get out on North America's longest river, unless you're renting a boat of course.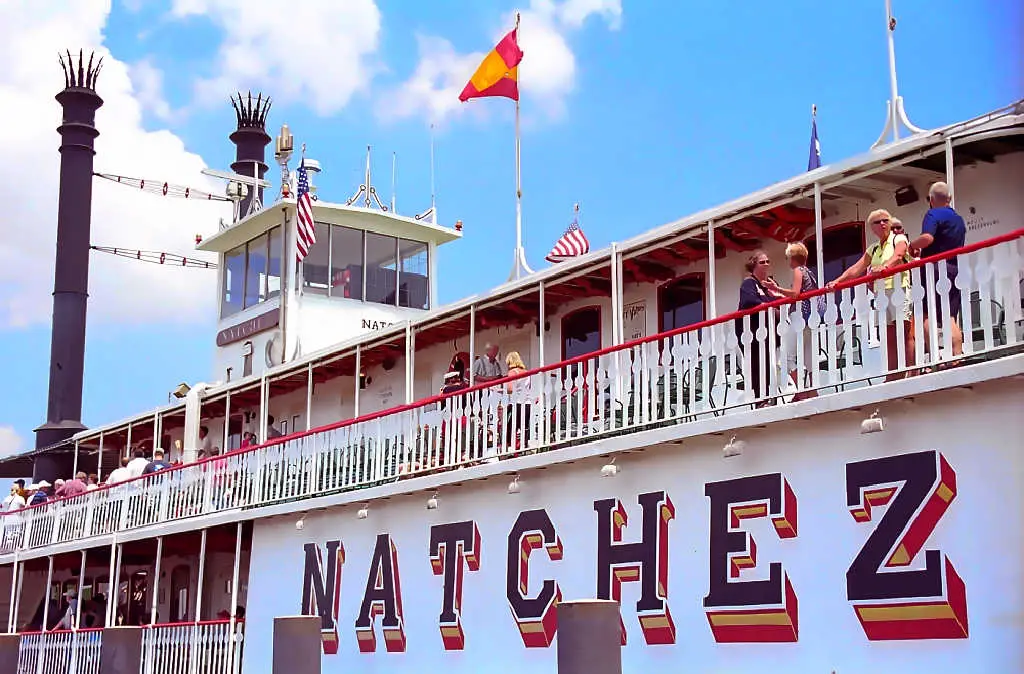 There's more to The Big Easy than just partying in the streets, there's partying on the river! Moreover, a jazz cruise is a great way to listen to live music without having to sit in a stuffy bar.
We went on a similar evening cruise in Chicago but that time it was freezing outside!
Meaning "large river" in Chippewa, the Mississippi inspired the city's contour into its remarkable crescent shape, creating yet another moniker, Crescent City. This interesting river bend resembling a crescent moon is quite easy to recognize when looking at a map. Basically, it starts at the present-day Inner Harbor Navigation Canal (next to the Bywater neighborhood) and goes through to U.S. Route 90.
Get tickets now for Steamboat Natchez. N'awlins best jazz cruise, with daytime and evening cruises, and a best-price guarantee.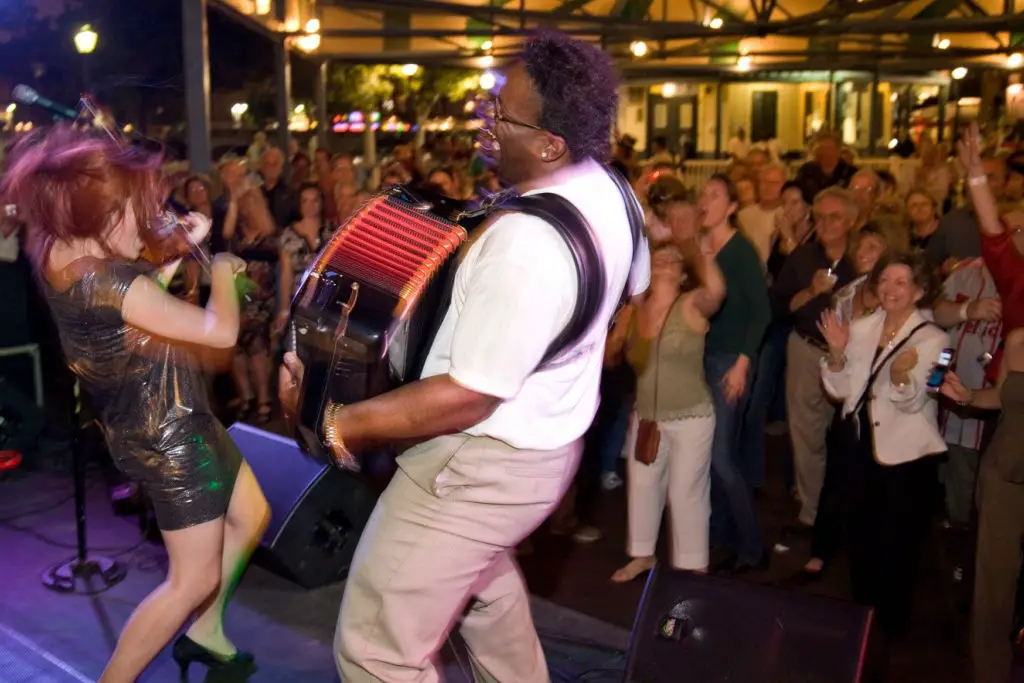 Guests aboard the Steamboat Natchez, the last authentic steamboat on the river, will feel like Mark Twain cruising down the Mississippi, a bit posher, of course. However, instead of singing to yourself, there's a live jazz band adding a special ambiance one can only find in New Orleans.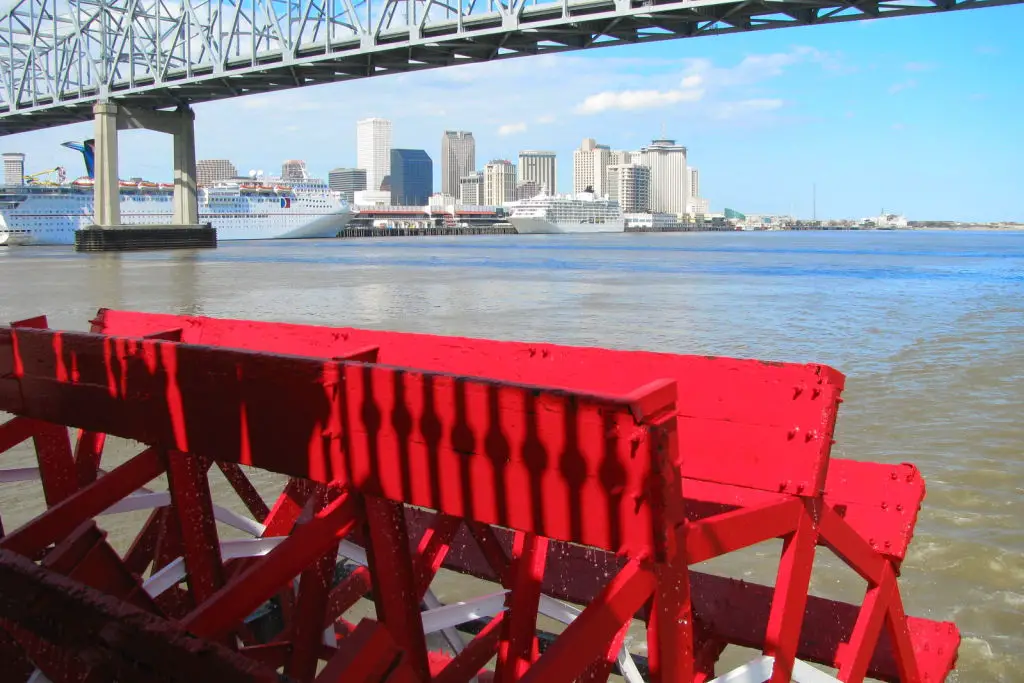 As the birthplace of Jazz, don't expect some high school jazz band to play onboard. Instead, be prepared to be wowed by professional musicians playing Dixieland jazz, a mashup between ragtime and traditional jazz⁠—it really is a fabulous time.
Beyond Bourbon Street
It seems like most tourists make a weekend out of a trip to New Orleans, mainly focusing on partying in the French Quarter. Rarely, do they venture out of the neighborhood. Below are four places that will take you beyond Bourbon Street.
1. Jazz Cruise on the Mississippi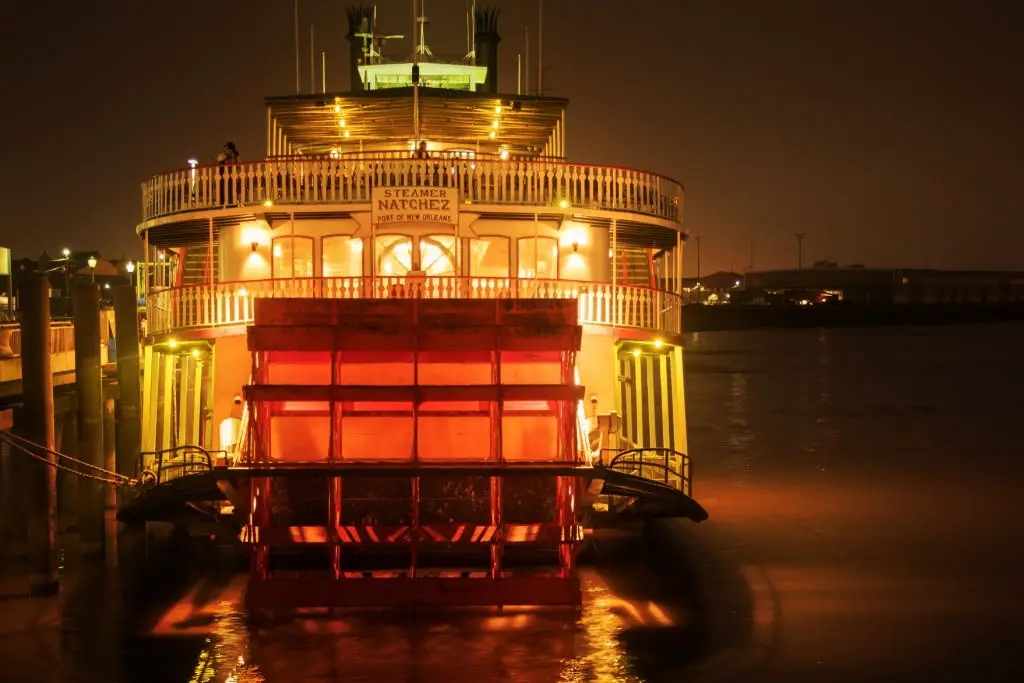 Probably one of the easiest ways to see a bit more of the city is going on the best New Orleans jazz cruise. Departing from the Woldenberg Park pier, directly behind Jax Brewery, and only 3½ blocks from Bourbon Street, the Steamboat Natchez offers both daytime and evening jazz cruises with the option of adding a meal.
2. Jean Lafitte National Historical Park and Preserve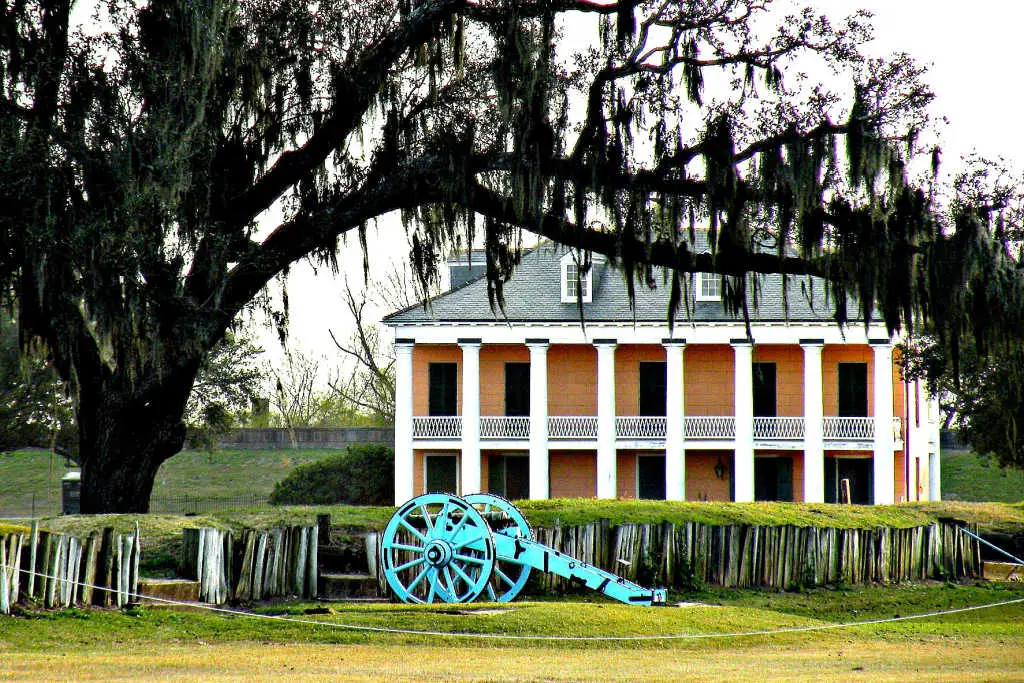 One of only six national parks in Louisiana, Jean Lafitte National Historical Park and Preserve is made up of six locations, one of which is in the French Quarter, they are:
French Quarter Visitor Center
Chalmette Battlefield and Chalmette National Cemetery
Barataria Preserve
Wetlands Acadian Cultural Center
Acadian Cultural Center
Prairie Acadian Cultural Center
Both the French Quarters Visitor Center and Chalmette Battlefield and Cemetery are located within New Orleans. Also, the park is named after Jean Lafitte. He was a French pirate who assisted Gen. Andrew Jackson in the Battle of New Orleans in 1815.
3. The National WWII Museum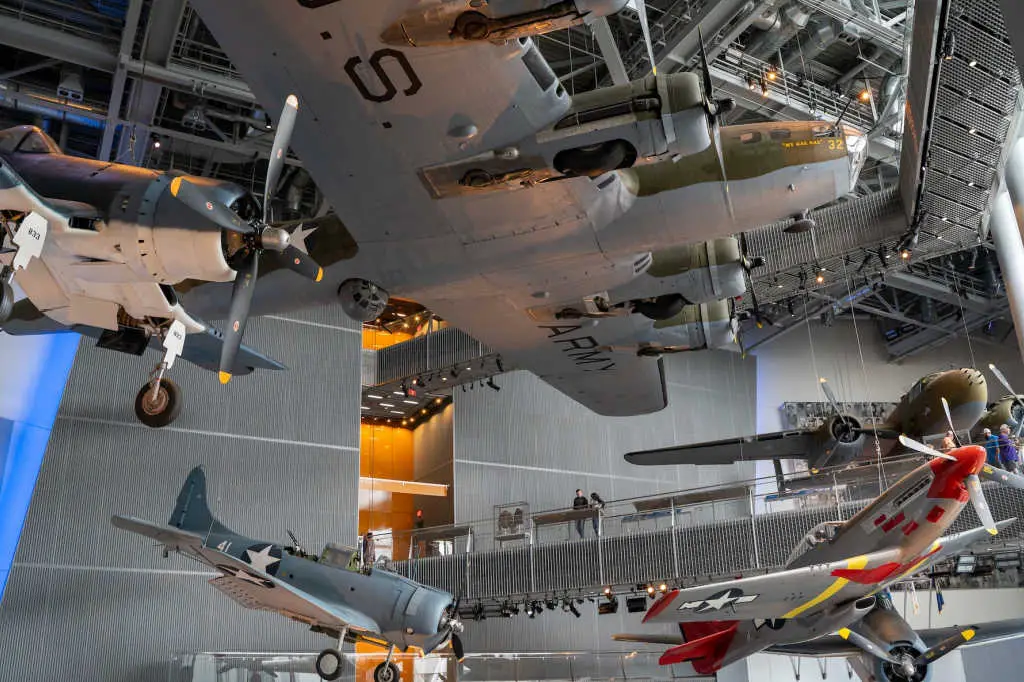 Considered by history-buffs to be a must-see attraction in New Orleans, the National WWII Museum contains a huge collection of artifacts and exhibits. Its focus is to share the American perspective of why the war was fought and won, and why such conflict should be avoided in the future.
4. St. Louis Cemetery No. 1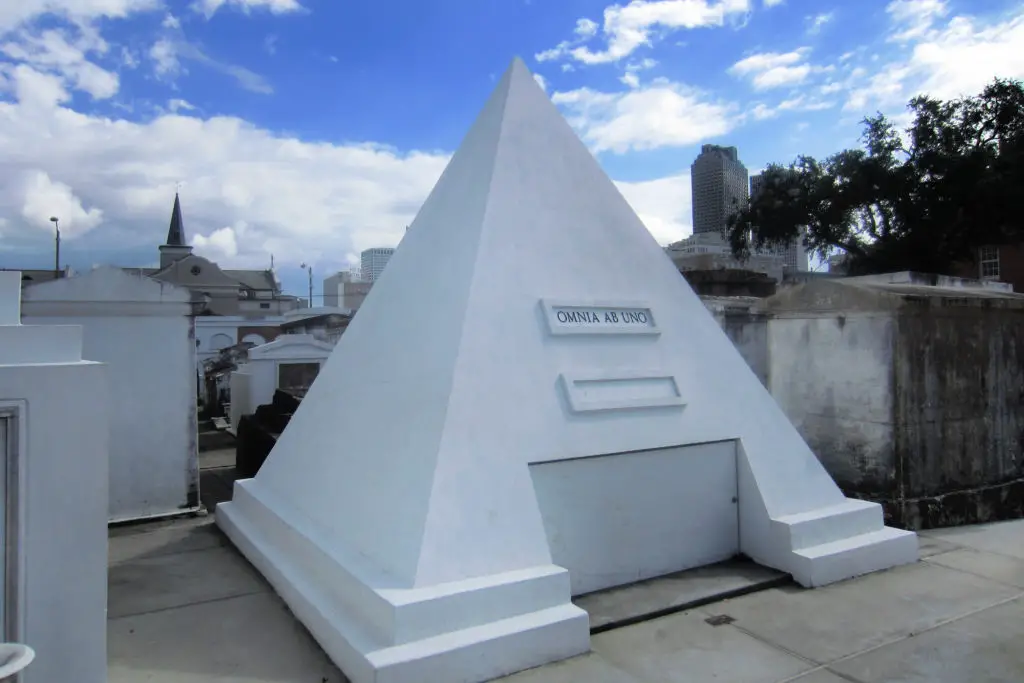 Basically, across the street from the French Quarter, St. Louis Cemetery No. 1 is New Orlean's oldest and most famous place of rest. One of Hollywood's most iconic movies has been shot here, "Easy Rider." Guests will walk by noteworthy characters in New Orleans' history, and even the future resting place of Nicolas Cage. If you don't have a relative in the cemetery then the only way to witness the fascinating ornate above-ground tombs is on the official guided walking tour.
5. Oak Alley Plantation and Swamp Boat Ride
Another convenient way to get out on the water is on a boat ride while visiting Oak Alley Plantation. Probably the most beautiful plantation near New Orleans, and one of the most stunning in the state.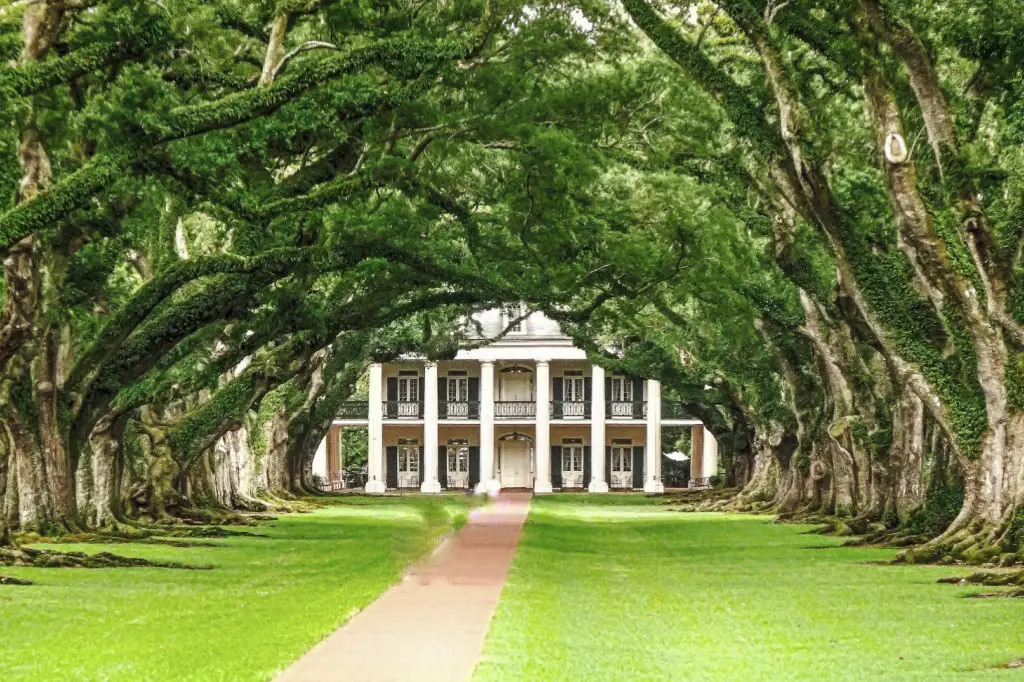 Oak Valley invites guests to take in all elements of its antebellum past. Visually, it's exactly what most people envision when they think of a plantation. Moreover, the Oak Valley Plantation and Swamp Boat Ride guided tour departs conveniently from the French Quarter. Finally, it includes a boat ride through the Manchac Swamp which is filled with all sorts of wildlife including alligators.
Whether you're interested in going on the best New Orleans jazz cruise, visiting a national park, or a historic site, there are plenty of fun things to do upon departing Bourbon Street.