The following roads represent a very small sampling of epic road trips that provide a connection with a less hurried and hectic way of life. Some can be driven in a day, while others require at least a week to traverse. Pick up a map—a real one, printed on paper—and find your own route to see from a motorcycle, car, or RV.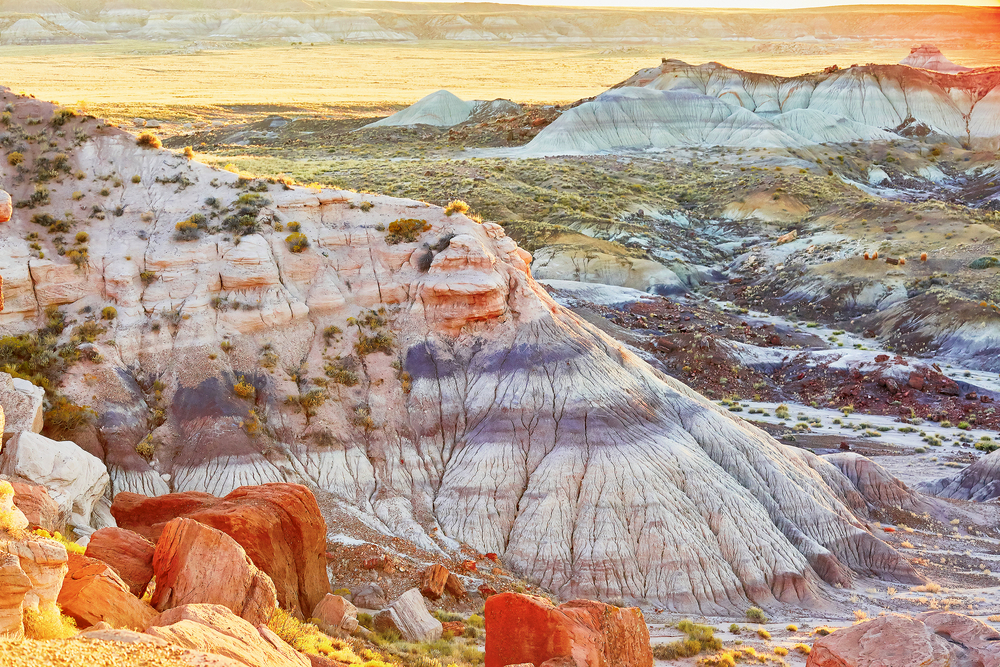 Take a Back Road
Many years ago, the Rand McNally Road Atlas showed small, two-lane roads linking small towns in blue. Most travelers and those on the road hauling freight or moving goods avoided these out-of-the way roads in favor of faster, more efficient, multi-lane highways. Now shown in a shade of gray, these slower-paced roads meander across America, leading through small towns and past farms, over hills and mountains, and through forests.
Following them provides an opportunity to discover an America many never knew existed. The goal is to set a slower pace, taking time to discover what lies over the next hill or stopping for lunch in a town so small it has only a flashing red light at a four-way intersection, a town where strangers passing by on the sidewalk smile and say hello.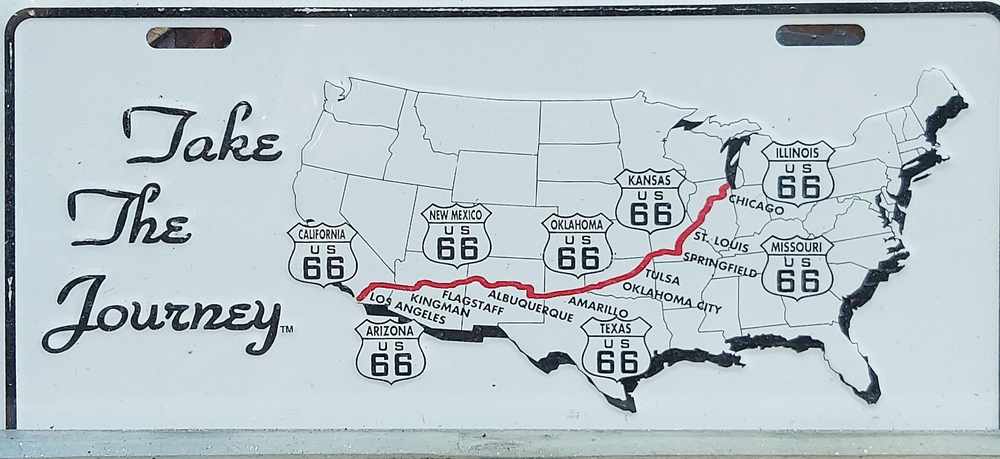 The Mother Road
Known as Route 66, or the "Mother Road," U.S Highway 66 is perhaps the ultimate blue highway. One of the oldest highways in the country, it was opened in 1926, with the signs, reportedly designed by President Dwight D. Eisenhower, installed in 1927. Celebrated by John Steinbeck's "The Grapes of Wrath," a song by Nat King Cole, a television show bearing its name, and the animated movie "Cars," Route 66 has become an indelible part of America.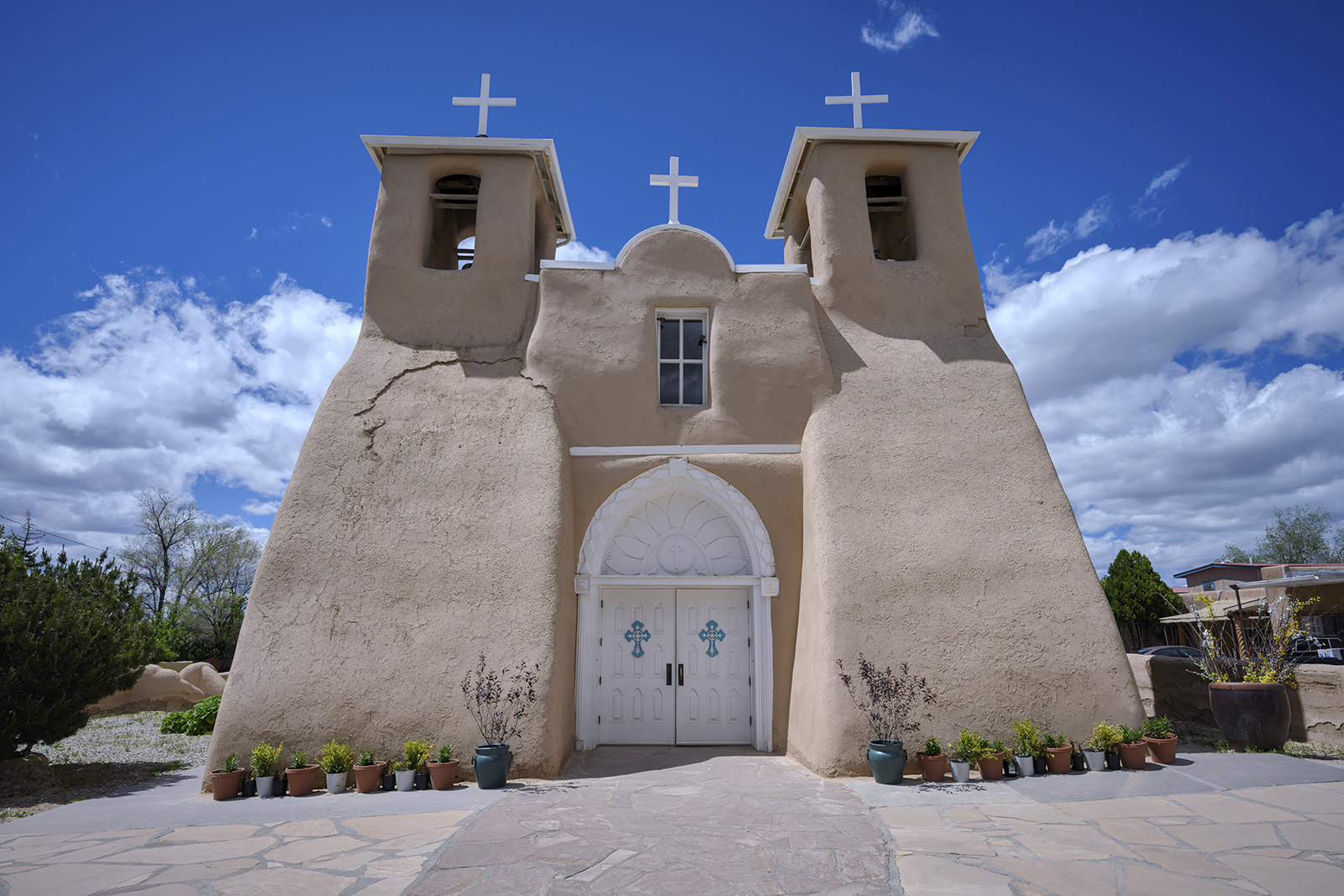 Originally 2,448 miles long, stretching from Chicago to Santa Monica, it was rendered obsolete by the Interstate Act that created a system of efficient, multilane highways across the country. Though it's no longer recognized as an official U.S highway, parts of it still survive, traversing eight states, over and past more than 250 bridges, buildings, and unusual sights listed on the National Register of Historic Places.
As you roll along the road, make sure to stop at the blue whale in Catoosa, Oklahoma; the Leaning Water Tower in Groom, Texas; the Cadillac Ranch outside of Amarillo, Texas; the Petrified Forest National Park and the Painted Desert in Arizona; the Calico Ghost Town Regional Park; and Elmer's Bottle Tree Ranch in California.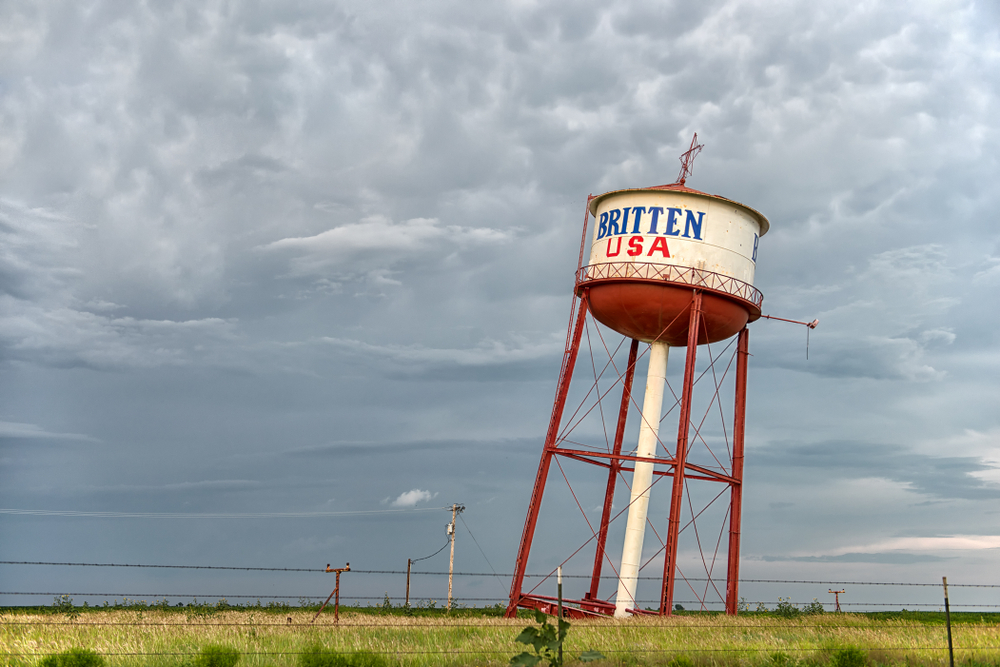 Pennsylvania's Path
After you've explored Route 66, consider a drive along a stretch of Route 6. Beginning in Provincetown, Massachusetts, and ending 3,200 miles later in Bishop, California, it's officially called The Grand Army of the Republic Highway. However, for those who don't have time to make a cross-country trek, this idyllic two-lane road winds for 430 miles over hills and through valleys and forests of Pennsylvania, from Matamoras to the village of Pennline.
In addition to rustic towns that seem frozen in time and plenty of roadside diners to sate any appetite, several of the more notable attractions along the way include Claws 'N' Paws Wild Animal Park in Lake Ariel, home to 120 species of snow leopards, white tigers, wolves, bears, and many more. The Corry Area Historical Society Museum is a must for railroad buffs, who will enjoy seeing a large collection of railroad equipment, including a restored Climax Engine locomotive that was manufactured in Corry and is available for an up-close look in Mead Park.
French Highway
History buffs will be sure to pull over to see French Azilum, a colony established in 1793 by French refugees fleeing the revolution. Anticipating her arrival, the residents even built a home for Marie Antoinette and her children. The original structures are gone, but a reconstructed log cabin houses a collection of artifacts. Located alongside Route 6 in Pennsylvania's Grand Canyon is Mack's Chainsaw Art, where visitors can witness Joel and Katelyn Mack wielding roaring chainsaws as they create sculptures.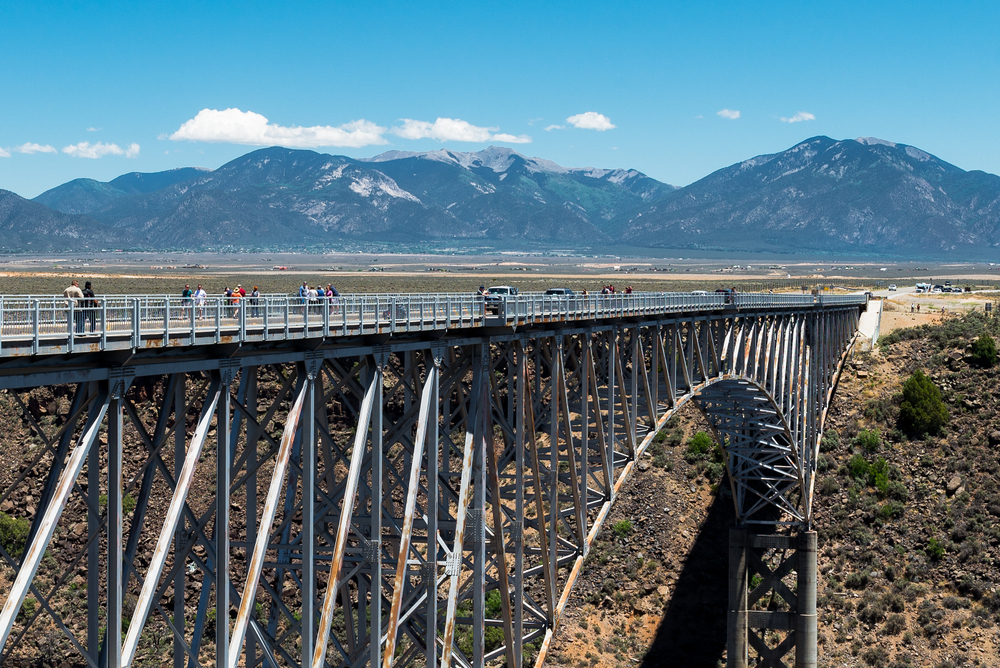 Road Less Traveled
Taos and Santa Fe are popular tourist destinations in New Mexico, but the 105 miles of NM Route 503, the High Road to Taos linking the two towns, is an often-overlooked delight that takes visitors back to a time when Spanish missionaries were exploring the region.
From Pojoaque, Route 503 leads into the Sangre de Cristo Mountains and through several Spanish Land Grant villages, stopping to visit adobe churches and art galleries and generally soak up the Southwestern small-town atmosphere.
A good place to stop for lunch is Chimayo, known for its red chiles and the lovingly maintained El Santuario de Chimayo, an adobe church built in 1816 on what is said to be "holy dirt"—the Vigil Store adjacent to the church sells small bags of the dirt, eliminating the need to dig your own. Along the way, the elevation climbs to 8,500 feet, but the road soon descends as it nears Taos.
Regardless of where the two lanes take you, slow down and enjoy the ride.