By Patti Nickell
From Tribune News Service
OK, let's have a show of hands. How many of you have even seen a kumquat, let alone tasted one? That's what I thought. I admit that I had never eaten one either. However, the small community of Dade City in southwest Florida's Pasco County has made a cottage industry of what has been described as "the tiny gem of the citrus family."
Every January, kumquat enthusiasts flock here to sample delicacies ranging from kumquat pepper jelly and kumquat ice cream to kumquat beer, cider and sangria.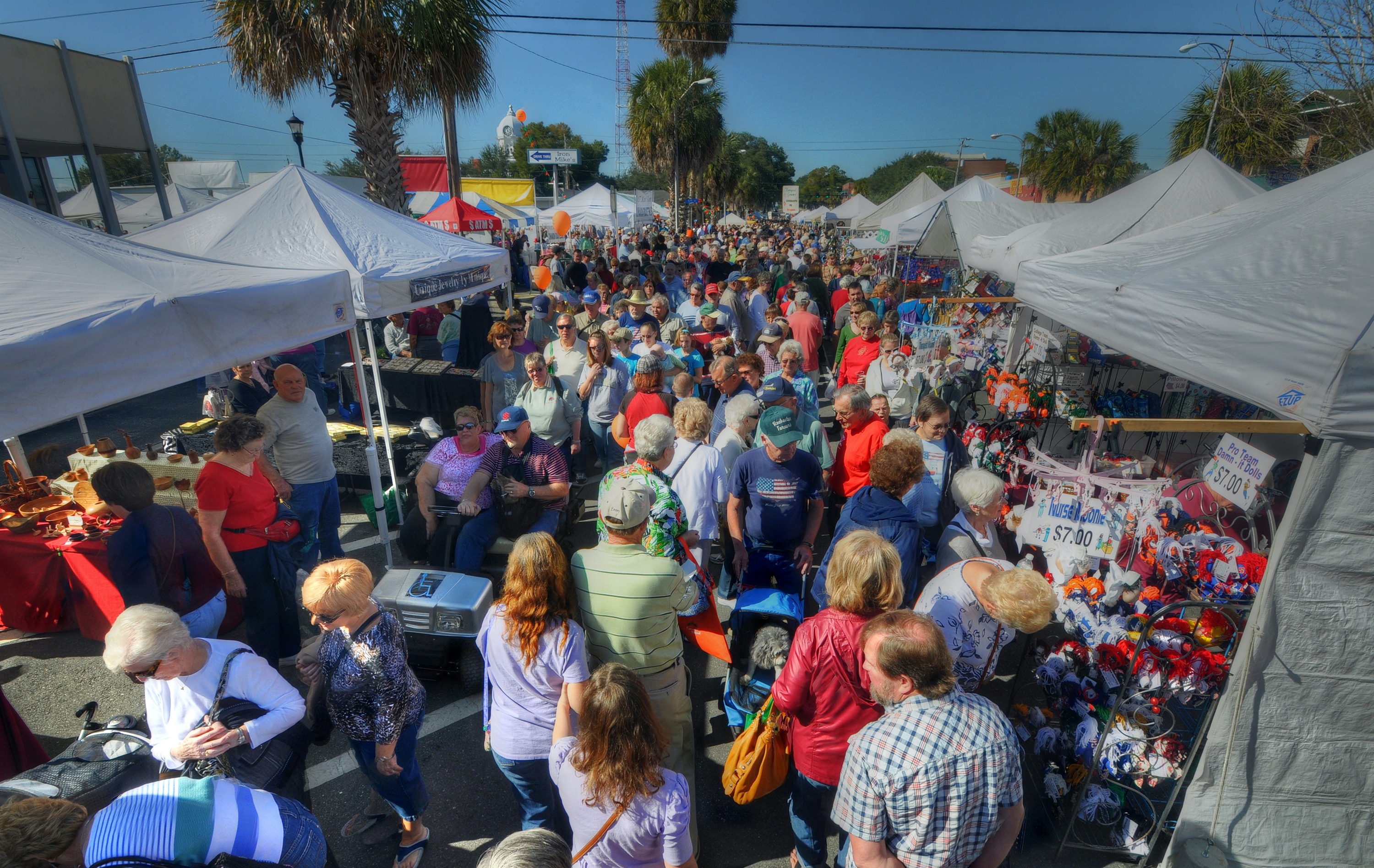 While I wasn't quite ready for kumquat adult beverages, I did make a stop at the booth (one of approximately 300 at the festival) handing out slices of kumquat pie. Similar in texture to Key lime pie, the kumquat version is sweet where the Key lime version is tart. Sorry, Key West, but I prefer Dade City's slice of pie.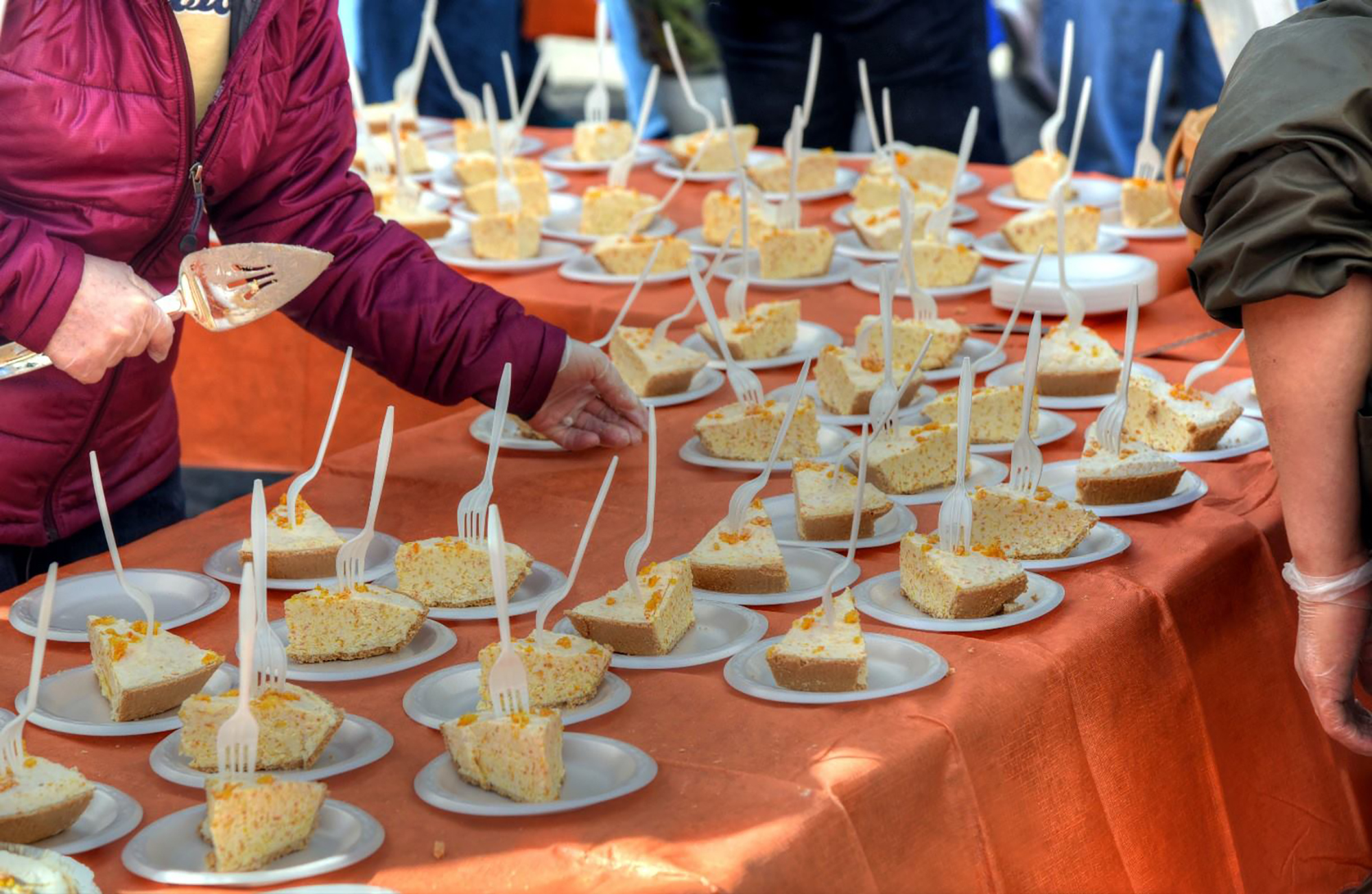 Even the Dade City restaurants weren't kumquat-free zones. At the colorfully named Florida Cracker Lunch on Limoges, packed with festival goers, I ordered the kumquat chicken and left not a single morsel on my plate.
If you're the curious type and wonder just why the kumquat is king here, you can get the answers to all your questions on a tour at Kumquat Growers. Take a walk through the groves (which they will explain are not at their best after the uncustomary cold snap Florida has had the last two winters), and then visit the gift shop with all manner of kumquat-based products. I left with a body lotion that not only softens the skin, but will leave you smelling like a—you guessed it—kumquat.
Florida's Sports Coast
There is more to Pasco County than kumquats, versatile though they may be—much more. This part of Florida, about a 45-minute drive from Tampa, has become known as the Sports Coast due to the number of state-of-the-art facilities and training camps ranging from gymnastics and beach volleyball to pickleball and martial arts.
Athletes may come here to take on new challenges, but sports tourism has allowed armchair athletes to have some of the same experiences as their professional and amateur counterparts.
Even if you're not here to improve your golf stroke or your tennis serve, you won't be lacking in things to do.
The picturesque town of New Port Richey is a reminder of what Florida looked like in the days before unchecked development. Small, unspoiled and brimming with charm, it invites the visitor to slow down and take life easy.
Wander along the Pithlachascotee River (don't worry about trying to pronounce it–even the locals call it the Cotee) which meanders under oak trees draped with Spanish moss.
Stop in for breakfast where the locals go at Herschel's Scratch Kitchen (the biscuits and gravy are epic), and shop for beach-inspired objects at Lis's Pieces Artisan Boutique (when I left, I took a turtle made of painted wood and colored beach glass home with me).
Have a proper tea at the oh-so-charming White Heron Tea Room, or dine on the balcony overlooking the main street at The Social.
But whatever you do, don't miss the Anclote Key Tour with Windsong Cruises. Grab your windbreaker and baseball cap, slather yourself with sunscreen, and set sail with Captain Anthony on a three-hour cruise.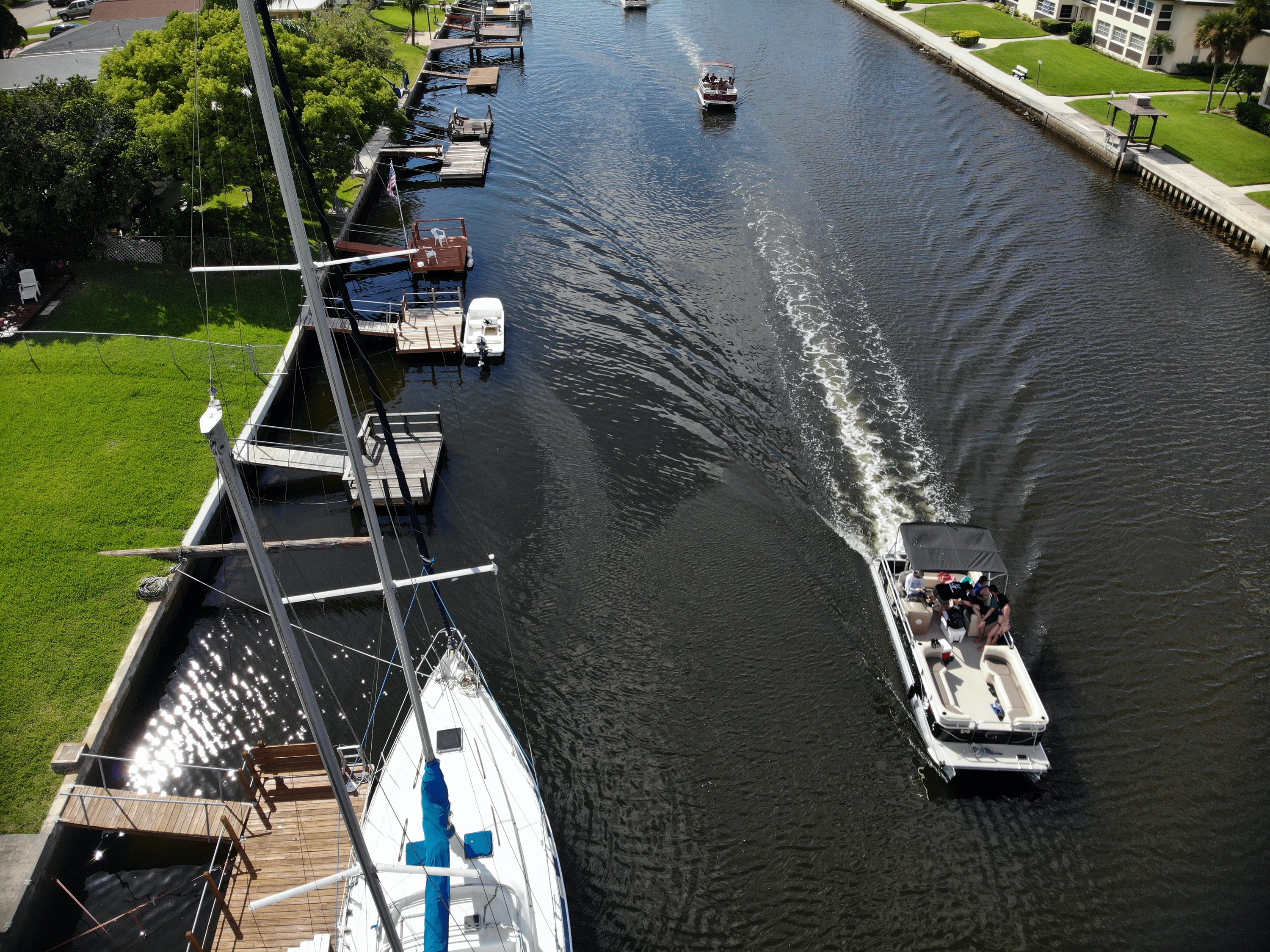 Like the hapless characters on Gilligan's Island, we found ourselves stranded (temporarily) on a deserted island. But before we got there, we had a look at the colorful 1940s and 1950s-style bungalows on both sides of the mangrove-lined channel as Captain Anthony wended his way out from the marina into open water.
At first, we concentrated on a dolphin out for a morning frolic before turning our attention to the ramshackle houses standing on wooden stilts over the water.
Captain Anthony told us that in the early part of the 20th century, there were 24 of these structures, used by mullet fishermen both to store their catch and as shelter during storms.
Hurricane Gladys in 1968 reduced most of them to kindling, and today only eight stilt houses remain as a lovely reminder of old Florida.
Soon, we were ashore on Anclote Key where the blue-green waters of the Gulf of Mexico gently lapped the shell-strewn beach.
Anclote is one of four islands that make up the 11,773-acre Anclote Key Preserve State Park. There are no residents, unless you count the bald eagle, piping plover and oystercatcher, and if Captain Anthony is to be believed, "a few rattlesnakes."
Luckily, I spotted no rattlers, but I did find thousands of seashells stranded on the shore by the incoming tides. Along with collecting shells, visitors can snorkel, beach comb, have a picnic, or even camp out under the stars.
All too soon, it was time to return to "civilization" under the expertise of Captain Anthony, a storytelling seaman in shorts and flip-flops.
Back at the marina, it seemed appropriate to stop for lunch at Whiskey Joe's where fish was on the menu, both for me and the opportunistic pelicans who perched on the pilings hoping for a dropped crumb.
Extending the maritime feeling, I went back for dinner on the deck at Widow Fletcher's where diners can sample local specialties from gator to grouper and catch the dazzling sunset.
The Pink Palace
Wandering down Main Street, visitors often stop to admire the candy cane pink Spanish-style hacienda with its palm-filled courtyard anchored by a fountain.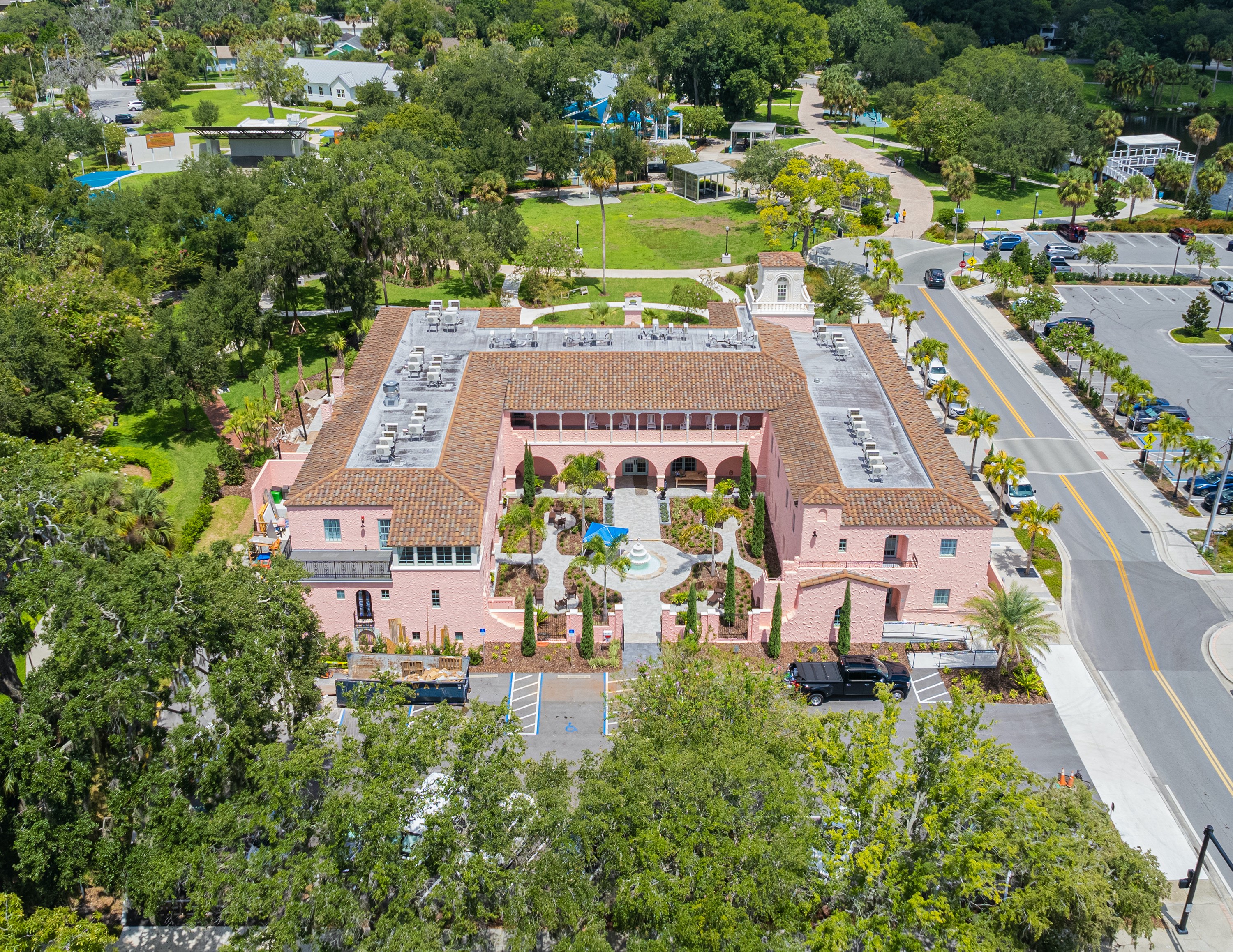 This is the Hacienda Hotel, one of Florida's famed pink hotels that were the haunt of celebrities and socialites during the 1920s and 1930s.
Alas, like the silent film stars who were reduced to anonymity when "talkies" came into being, the Hacienda itself experienced hard times, falling into disrepair and obscurity.
Thankfully, restoration on this historic jewel began in 2019, and following a multimillion-dollar renovation, it is once again open to guests. The lobby chandeliers and molding are original, and the registration desk is made of reclaimed cypress.
Tours of the property reveal a secret floor known in its heyday as the "bordello," a reference to the women and bootleg liquor smuggled in through a Prohibition-era tunnel leading from the river.
Today's guests needn't worry as they can drink (and eat) to their heart's content at Sasha's, the Hacienda's restaurant, or sip a cocktail in front of the lobby fireplace.
If it's the essence of Old Florida that you are seeking, there's no better place to find it than on the state's Sports Coast. And while you're there, if you haven't already, try a kumquat.
Copyright 2023 Tribune Content Agency, LLC.