By Lois K. Solomon
From South Florida Sun-Sentinel
Fort Lauderdale—South Florida residents are used to the weird. Mailboxes shaped like manatees, buildings painted pink and trees eating up sidewalks are part of the quirky landscape.
For those who appreciate unconventionality, there are abundant outdoor adventures to savor in the coming weeks during this cherished period of cool weather. Among the options: a night-time cemetery tour, a beach yoga class, a Japanese garden meditation and a kayaking adventure with a post-tour margarita. Get out and enjoy one or more of these 11 ways to embrace the Sunshine State's eccentricities.
Take a Nocturnal Hike
Many of us prefer our nature walks during daylight, but those who prefer the evening can check out Daggerwing Nature Center's monthly Night Hike in West Boca; the next one is on Feb. 23. A naturalist leads the boardwalk trek, which seeks out creatures who thrive in the darkness. It's good for ages 8 and older. Be sure to make a reservation. discover.pbcgov.org/parks/Daggerwing
Get on a Boat
Relax in a gondola on Fort Lauderdale's Intracoastal Waterway and imagine you're in Venice but surrounded by condo buildings ($229 for a boat with six people for an hour and a half). Or take the family on a Bluefoot Pirate Adventure, which includes painted nautical tattoos for the kids and a treasure hunt ($29 per passenger over age 2). riverfrontgondolatours.com; bluefootpirates.com
Celebrate Nature the Jewish way
On Tu Bishvat, a Jewish holiday that reminds Jews of their obligations to the natural world, Cantor Gastón Bogomolni of Temple Beth El in West Palm Beach will lead a Walking Seder at Mounts Botanical Garden in West Palm Beach. The Feb. 5 gathering will include a tour of four garden sites representing the four seasons. At each station, participants will sing, dance, meditate and taste fruits, wine and nuts representing that season. $20. mounts.org/events/month/2023-02.
Walk it Out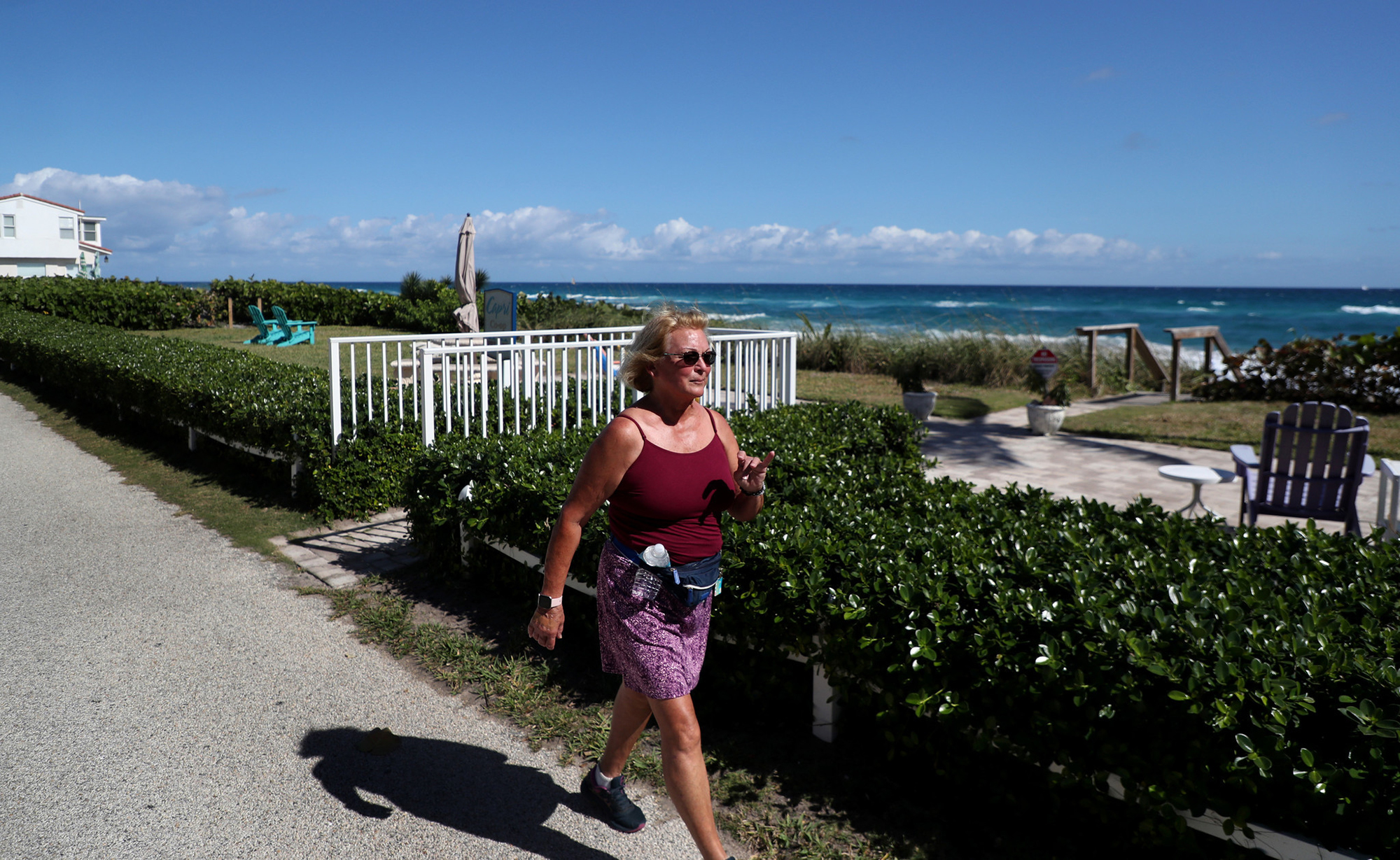 If you're new to South Florida, you may not realize there are easily accessible rambles through historic neighborhoods, parks and downtowns that dazzle the eyes with exquisite architecture, colorful plants and mom-and-pop shops that would love your business. The Hollywood Broadwalk, the Everglades Conservation Levee and downtown strolls in Delray Beach and Fort Lauderdale are excellent options with lots of choices at the end for a snack.
Walking tours are also available: Architect Rick Gonzalez will guide visitors through downtown West Palm Beach's historic sites on March 5. Make a reservation at pbchistory.org/events
Putt-putt Disney-style
Pixar Putt, a traveling mini-golf experience, is making a national tour and will stop at Las Olas Oceanside Park from Jan. 25 to March 26. You can play mini-golf at 18 holes inspired by characters from "Toy Story," "The Incredibles," "Monsters, Inc.," "Finding Nemo" and other Disney classics. There will be evening sessions for those who prefer adults-only tees. Prices begin at $22 for adults and $17 for kids 3 to 12. pixarputt.com/fortlauderdale.
Find Balance in the Sand
Join a Beach Yoga class on Fort Lauderdale beach with the ocean before you and the crazy bar scene behind. Fort Lauderdale Beach Yoga & Fitness offers classes four days a week on the beach along North Fort Lauderdale Beach Boulevard. The group has frequent special events such as Full Moon Yoga and Rooftop Yoga. $10 for locals and $15 for visitors. beachyogafit.com.
Paddle to the Mangroves
It's hard to believe the Hollywood Broadwalk bustle is just minutes away from peaceful West Lake Park, home to a nature trail, marina and athletic facilities. Bring your kayak or join an organized kayak tour of the mangrove estuary, where trees and wildlife flourish in the brackish waters near the Intracoastal Waterway. Waterway Adventures offers a "Margarita & Mangrove Adventure" at the park: For $45, guests participate in a guided paddle and then down a complimentary margarita at nearby 5 O'Clock Somewhere Bar & Grill. waterway-adventures.com/margarita-and-mangrove-adventure
Learn Your Birds
A three-quarter mile boardwalk at Wakodahatchee Wetlands in Delray Beach, part of the Great Florida Birding Trail, takes you over water and islands that attract a colorful assortment of birds, along with turtles, alligators and frogs. A vibrant Facebook group, Wakodahatchee Wetlands and Green Cay Nature Preserve, records hawks and herons catching fish, purple gallinules and blue jays in flight, and the occasional bobcat family hunting for food. Bring your camera; you're guaranteed some Instagram-able pics. visitdelraybeach.org/plays/wakodahatchee-wetlands
Mind the Manatees
At Manatee Lagoon in Riviera Beach, visitors can watch from an observation deck as the endangered sea cows relax in the Intracoastal Waterway near a Florida Power & Light energy center. The center doesn't guarantee a manatee sighting, but on a chilly winter day, the gentle giants typically head for the center's warm-water outflows. Admission is free; you can check the center's live Manatee Cam to see if the herds are out and about before your visit. visitmanateelagoon.com
Tour a Historic West Palm Beach Cemetery by Moonlight
Learn about Palm Beach County's deceased pioneers, millionaires and philanderers on a tour of Woodlawn Cemetery, which has been around since 1905. The buried include victims of the 1928 Lake Okeechobee hurricane, which killed 3,000 people; Charles Edward Merrill (as in Merrill Lynch); and Charlie Pierce, one of the "Barefoot Mailmen" who walked 136 miles along the beaches to deliver mail in the late 19th century. The next tour will be Feb. 3. facebook.com/WoodlawnTours.
Stroll the Japanese Garden and Museum in Delray Beach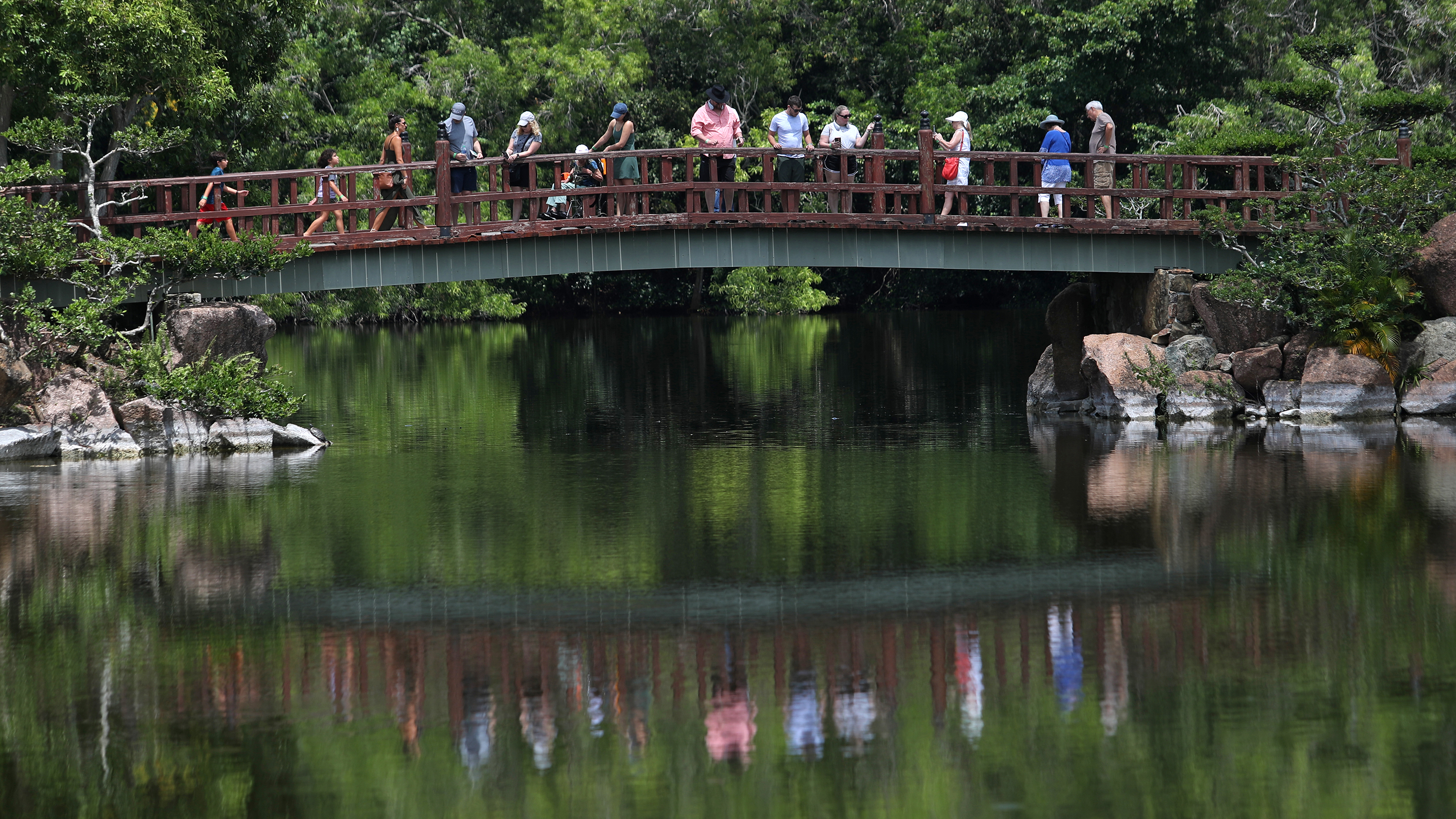 Speaking of quirky, what is a museum dedicated to Japanese civilization doing in Palm Beach County? If you visit the Morikami Museum and Japanese Gardens, you'll learn that in the early 1900s, a small group of young Japanese men arrived in what is now northern Boca Raton to farm pineapples. Most returned to Japan, but George Sukeji Morikami remained, and in the 1970s, he donated his land to Palm Beach County. Now an oasis of zen peacefulness on 200 acres, the Morikami is home to art exhibits, an authentic tea house, cultural festivals and an incredible .8-mile walk through delicate gardens that transport you to Japan without leaving Florida. morikami.org
Copyright 2023 South Florida Sun-Sentinel. Visit sun-sentinel.com. Distributed by Tribune Content Agency, LLC.