Oh my, Oh my, God – NewJeans has been named as Levi's newest Global Brand Ambassador, and we have all the juicy details here.
The hype surrounding K-Pop's next big thing isn't simmering anytime soon. In fact, the quintet group comprising Hanni, Minji, Hearin, Danielle and Hyein are just getting started.
In celebration of the 150th anniversary of Levi's iconic 501 jeans, the K-pop darlings have stolen the hearts of many avid fans with their catchy tunes and Y2K aesthetic. In case you didn't know, the inspiration behind the name NewJeans derives from their aspirations to become timeless icons of a new era. Just like a pair of jeans, this collaboration came at the right time, making this partnership the perfect pairing with Levi's 501 Originals.
"NewJeans is a talented group that has looked to the past for inspiration while boldly blazing their own unique future in culture," said Chris Jackman, Vice President of Global Brand Marketing at Levi's®. "As the group's influence on the music industry and culture continues to grow, we're excited to be a part of their journey and help NewJeans connect with fans globally in a fresh and authentic way."
"We're honoured and thrilled to represent Levi's®, a timeless brand that literally created the world's most iconic new jeans while constantly looking towards the future," said NewJeans. "Because of their genuine support for youth culture and our admiration for their beautiful brand, this is a natural partnership."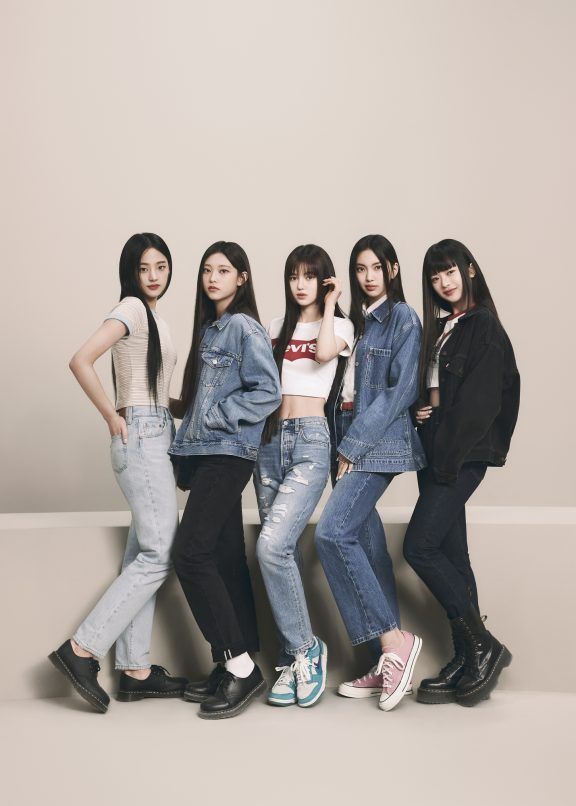 The year-long partnership will include a new campaign, along with concerts and appearances. Just in time for Spring/Summer 2023 collection, they will appear in a brand campaign that celebrates the group's positive and infectious energy while showcasing the personality of each member donning pieces from the SS23 collection in the 501 '81 and 501 Original and more. Famed for their iconic songs like "OMG" and "Ditto", NewJeans has caused quite a stir in the music scene and K-Pop world with their debut single, "Attention".
At this point, it's hard to stay away from the all-girl group with its danceable pop and R&B tunes, and we can't wait to see what's up next for them.