The cosmos can do more than just chart the course of a new crush or career switch. It can also give you a little hint of what your next pour at the bar should be. Whether you're new to the world of malts or are a connoisseur looking to give your on-the-rocks ritual a refresher, here's how you can go about your next whiskey pick come drinks hour, ft. your zodiac sign.
Our personalities shape most things in our lives – from experiences listed in our bucket-list experiences to the amount of sugar we add to our beverages. Naturally, they shape our preferences at a bar or restaurant as well. Not to mention, an alcohol store. In India, this translates to a choice between the most eclectic set of alcohols, particularly ambers. From smooth single malts to spicy ryes – the dizzyingly large range of options can go from exciting to exhausting real quick. And if you can't quite decide how to go about picking one, perhaps the answers lie in the stars. This, especially considering how our astrological signs spotlight our most dominant traits. Deep diving into each can help understand which flavour notes you'd most appreciate. There's something here for both whisky curious and connoisseurs. If you've got an evening scheduled this weekend for drinks, here's how you should go about picking your whiskey, courtesy of your zodiac sign.
Check out our complete guide to whiskies in India
The zodiac guide on how best to pick the right whiskey to drink this weekend
Aries: Fireball Cinnamon Whisky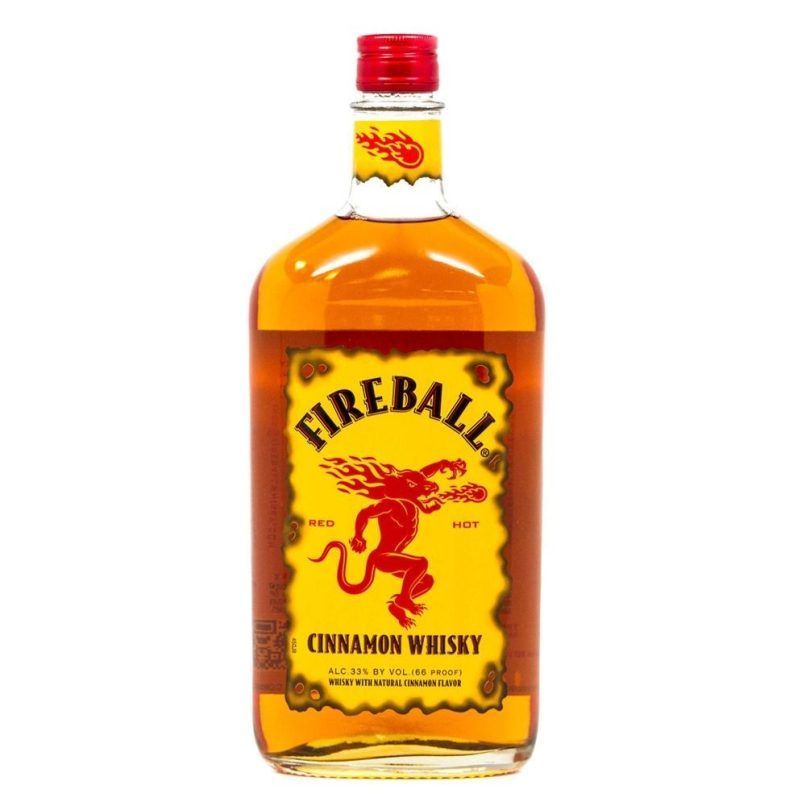 Leading the zodiac contingent is the impulsive and courageous Aries. This sign thrives on adventure and is spunky. Those born under this zodiac also have an unmissable party spirit and arrive to every celebration with a certain passion and impulsiveness. Their whisky of choice, hence, has to be just as bold and wild. This is where the classic shooter-friendly option Fireball Cinnamon Whisky comes in. The malt is warming, with notes of cinnamon candy in every sip. Spice and sweetness dance on the tongue and the ABV at 33 percent is quite high. This whisky goes hard, just like this sign.
Price: HKD 289
Taurus: Sazerac Rye Whiskey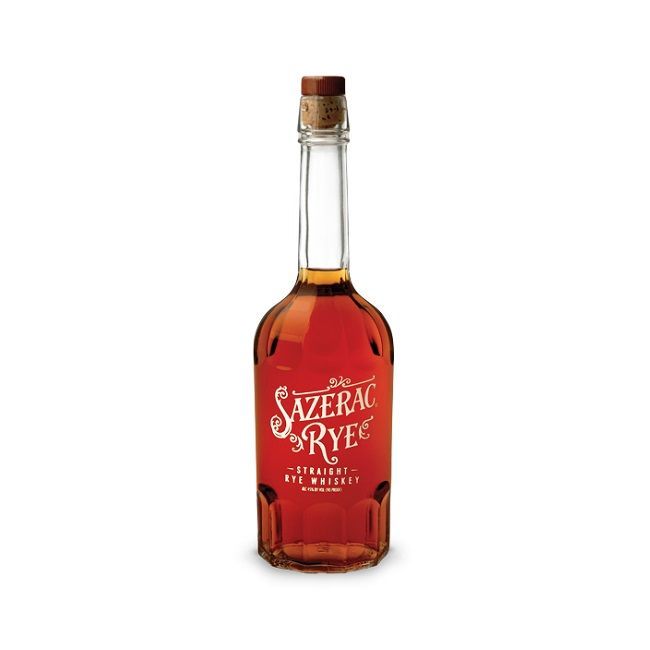 Taurus is known to be classy, a connoisseur of the luxurious things in life. However, those born under this sign also like to kick back, preferring easygoing home chores to a heart-thumping adventure. In line with this, they're likely to opt for comfortable, grounded, bankable options. Their choice of whisky has to encompass these preferences, while being elegant. Sazerac Rye Whiskey, an American classic, fits the bill. It comes with warming, homely notes of clove, vanilla, anise, chocolate, and pepper. Every sip is also reminiscent of candied spices, with hints of licorice on the finish. Perfect for a cocktail-making session at home, particularly the spicy, hug-in-a-glass Sazerac – which this sign would appreciate. Besides, rye whisky has a history of hard work – having been shipped to main cities by industrious farmers – a quality that also defines this diligent sign.
Price: HKD 750
Gemini: Paul John Mithuna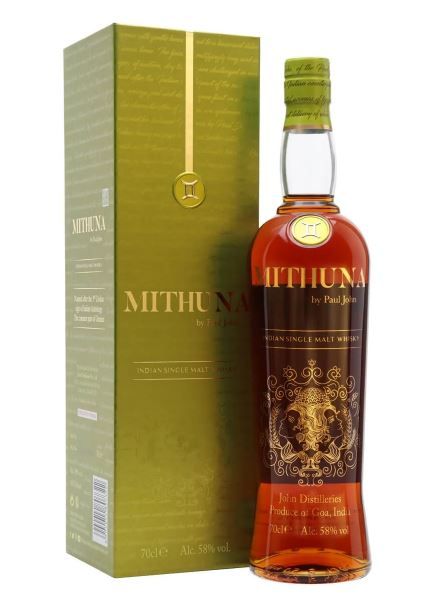 Social and fun-loving Gemini, the charmer of the zodiac, enjoys being around people and needs to stay entertained. This air sign is also complex, thriving on communication. The ideal whisky for those born under this sign has to truly represent their layered personalities. Enter, popular homegrown brand Paul John's exquisite expression Mithuna. A part of their zodiac series, it represents Geminis (termed Mithuna in India). As layered as they come, this whisky comes aged in American virgin oak casks and finished in former bourbon cases. It features dry tannins with balanced notes of mocha and delicate oils. Geminis are bound to be excited by the experience of drinking this whiskey,  considering how diverse the flavour notes are in each sip  – coffee, persimmon, orange peel, spice. Need we say more?
Price: HKD 458
Cancer: X By Glenmorangie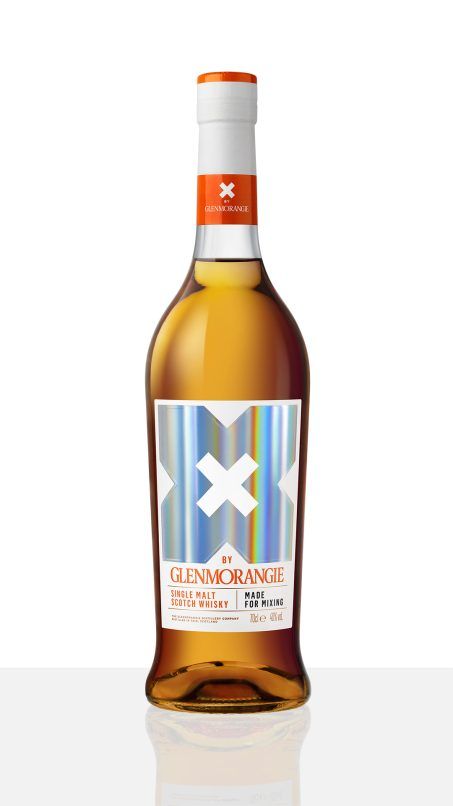 Sensitive and nurturing, Cancers are known to be the most emotional of the zodiac. Those born under this sign are known to be sociable yet homebodies often enjoying hosting a house party (or two). Their ideal whisky would have to be just as sweet and adaptable as them. X by Glenmorangie is all that and more. Crafted by top bartenders, the single malt is aged in bourbon and new char oak casks. The payoff is a sweet, rich flavour with notes of vanilla, pear, honeysuckle, orange sherbet, creme brulee, and chocolate fudge in each sip. This makes it an ideal addition to any cocktail, particularly a sazerac or old-fashioned. This water sign would enjoy bringing this whiskey to every intimate gathering it goes to, enjoying how easy it is to drink.
Price: HKD 385
Leo: Rampur Double Cask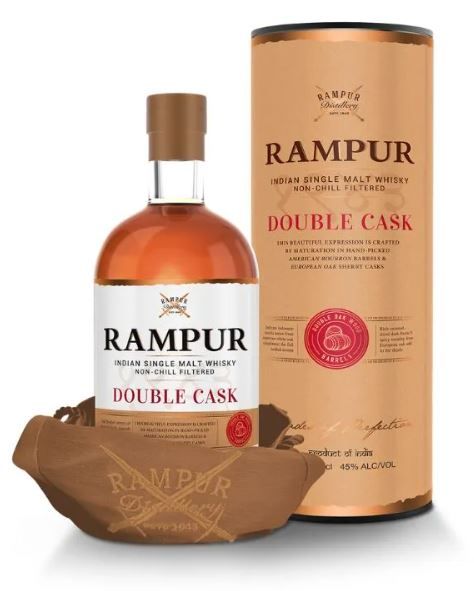 The royalty of the zodiac, Leos have a deep appreciation for tradition and luxury. This fire sign enjoys being in the spotlight and brings the same energy to its lifestyle, often going for one-of-a-kind, coveted pieces and experiences. The ideal whisky for this sign would, hence, have to make a statement. And Rampur Double Cask – from a brand with over 75 years of experience to its name – is a class apart.
The homegrown brand captures the heritage of yesteryear Indian royalty and is one of the most elegant single malts in the country. Hand-crafted and non-filtered, it's aged in American bourbon barrels and European oak sherry casks. The payoff? A delicate and smooth sip that comes with hints of tropical fruits, oak, and rich sherry. The finish is long and lingering. Leos would enjoy displaying this whiskey bottle in their home bars (and how!), often indulging themselves in an on-the-rocks drink experience.
Price: HKD 858
Virgo: Mars Komagatake 2021 Edition
The perfectionists of the zodiac, Virgos have a sharp eye for detail. Represented by the goddess of wheat and agriculture, this sign is the most feminine of the zodiac and carefully picks its material possessions. The ideal whisky for this earth sign would have to be elegant and one of the finest in the business. And who better to turn to for all of these qualities than the Japanese? Mars Komagatake 2021 Edition comes from a charming distillery in the mountain village of Miyada (Japanese Alps) and pays homage to the country's sakura (cherry blossom) flowers.
The bottle in white and pink is Pinterest-perfect. Inside, the single malt that's been matured in casks that previously held Japanese wine, offers notes of dried herbs, apricots, vanilla, flowers, and melted chocolate. On the nose are hints of grapes and berries, with the finish being smoke driven. Crafted with the highest standards – a factor Virgos would appreciate – the whisky has depth of character and is quite feminine and soft, much like this earth sign.
Price: HKD 1,390
Libra: Hibiki Japanese Harmony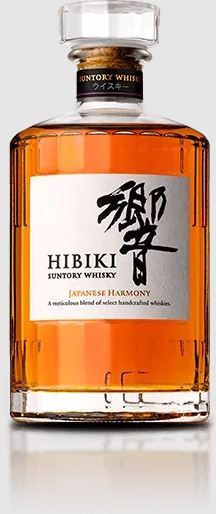 Connoisseurs of beauty, fashion, and all things elegant – Libras are the most sophisticated of all the zodiacs. Represented by the scales, they're balanced and seek the same in every aspect of their lives. Their ideal whisky would, hence, have to be as harmonious as them, with well-proportioned flavours and ingredients. Fitting the bill is a delicious blend of 10 malt and grain whiskies from Yamazaki, Hakushu, and Chita as well as five different cask types.
The 24-faceted bottle of Hibiki Japanese Harmony represents the country's different seasons. It pours amber, with hints of rose, lychee, honey, rosemary, and sandalwood. Every sip is reminiscent of orange peel, white chocolate, butter, caramelised dates, and wood. The finish is subtle and tender with hints of brown sugar, white grape, and black pepper. As the name suggests, this one's harmonious, sweet, and free spirited, much like this air sign.
Price: HKD 1,298
Scorpio: Amrut Greedy Angels 12 Years Old – Chairman's Reserve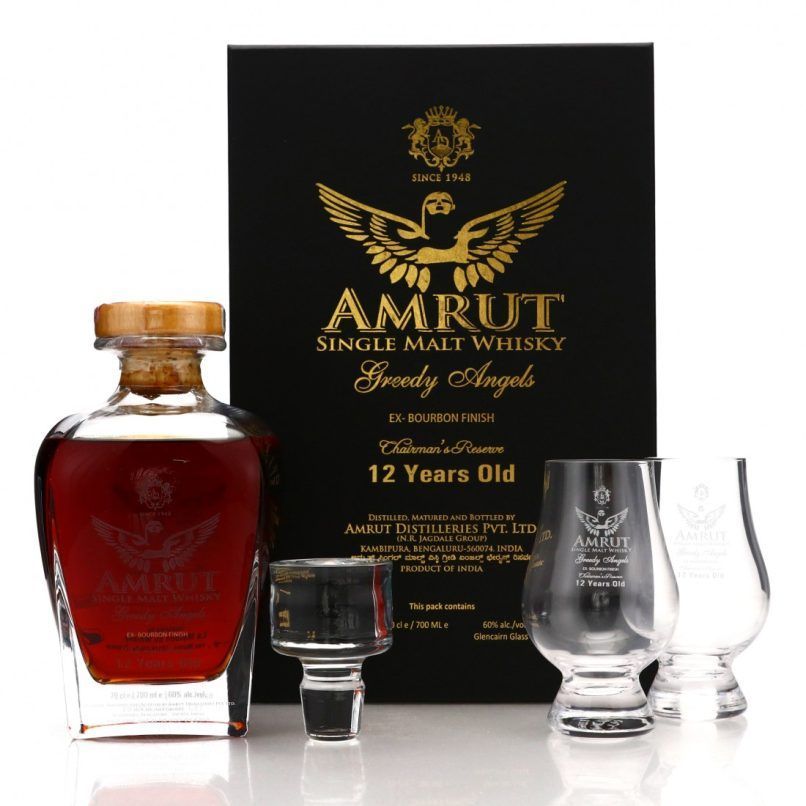 The straight shooters of the zodiac, Scorpios have an intensity to them that few other signs can match. Passionate and bold, those born under this sign have an adventurous streak to them and aren't afraid of delving into dark subjects. Their ideal whisky would have to be just as bold and complex as them. The homegrown luxury name Amrut has the perfect option in their Greedy Angels 12-Years-Old expression. Only 100 bottles of this quality amber were made. Each sip offers notes of tropical fruit, candy, nuts, vanilla, cocoa, orange, and caramel, with the finish being lingering and long. The amber is packaged in a crystal decanter with gold engraving, luxurious and elegant. It also boasts a whooping 60 percent ABV, making it quite strong and punchy. The bold Scorpio would appreciate just how intense this whiskey's drinking experience is.
Price: HKD 4,290
Sagittarius: Monkey Shoulder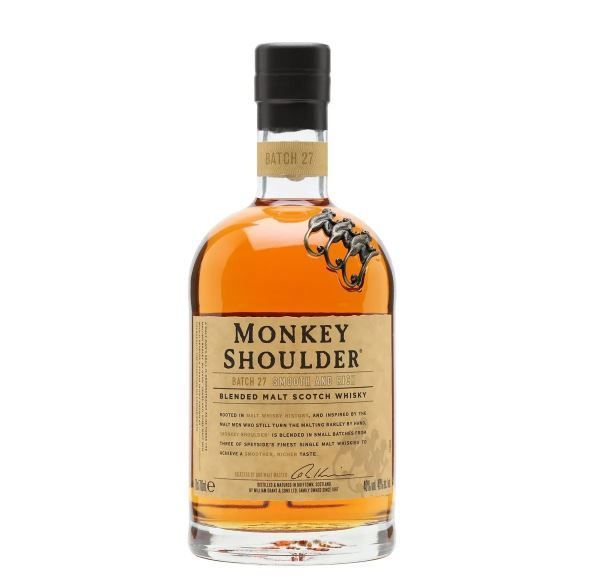 The experimentative and fun Sagittarius enjoys a good party. This fire sign is also known to appreciate travelling and brings an open mind to most situations. Those born under this zodiac would need a whisky that's as free spirited as them. That's where Monkey Shoulder comes in. The fun-loving Scotch whisky – which is a blend of three Speyside ambers – is known for its versatility and vibrancy. Every sip offers notes of zesty orange, honey, oak, and mellow vanilla – perfect to experiment with cocktails or enjoy neat. The finish, meanwhile, is spicy. This whisky is strong and straightforward, despite being complex, much like a Sagittarius.
Price: HKD 309
Capricorn: The Macallan Double Cask 18 Years Old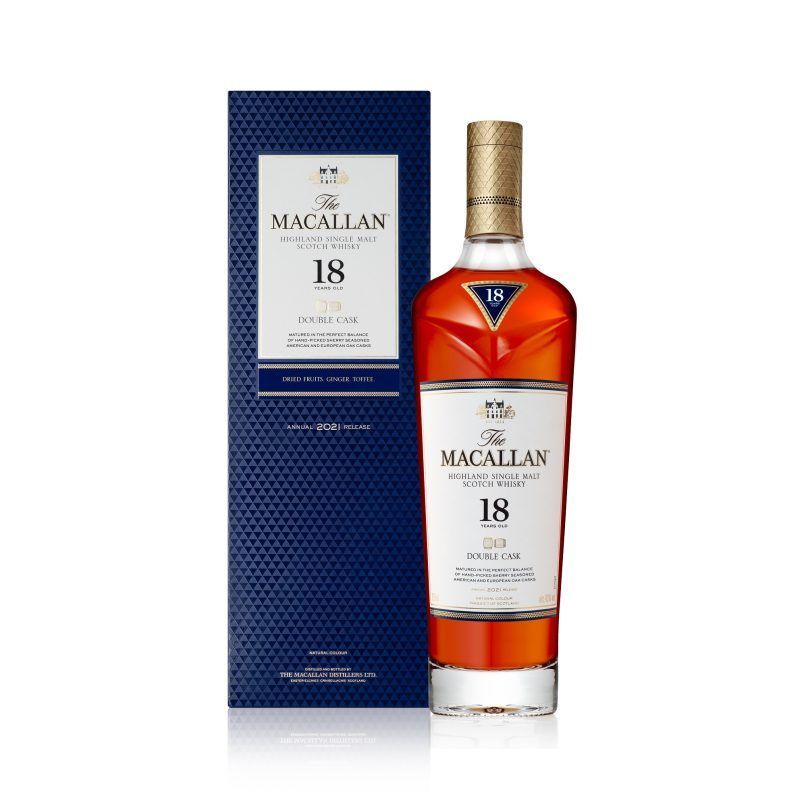 The hustlers of the zodiac, Capricorns are known to work hard and play hard too. Those born under this sign like quality, luxurious material possessions and are quite complex and grounded. Their ideal whisky would have to be practical and timeless. Just like the Macallan Double Cask 18-Years-Old – from the house of one of the most bankable names in the whisky world. The exquisite single malt pours a rich amber-honey and is well balanced. Aged for 18 years in American and European sherry seasoned oak casks – every sip is reminiscent of warm oak, sweet orange, toffee, cloves, and nutmeg. This makes it the perfect whiskey to drink neat – the traditional way which is just how a Capricorn would appreciate a malt.
Price: HKD 2,500
Aquarius: Laphroaig Select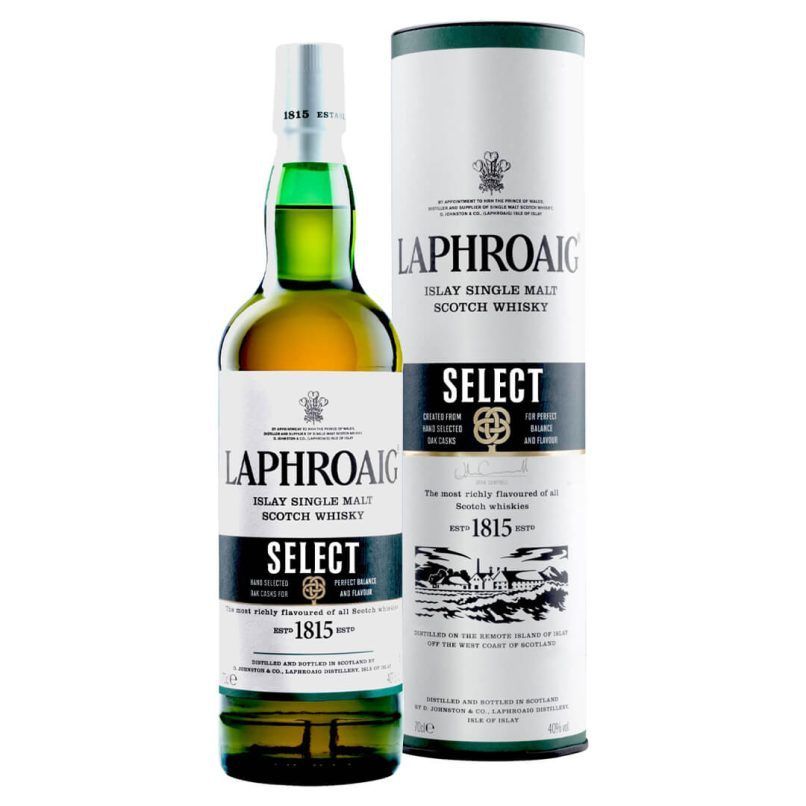 Often marching to the beat of its own drum, Aquarius is the most eccentric of all the zodiacs. Those born under this sign enjoy all things quirky and offbeat. Intellectual and free-spirited, their ideal whisky would have to have a little something unique to it. A perfect match? Laphroaig Select. While being a classic, it has a unique blend of five specially-selected casks – Oloroso Sherry Butta to American Oak. This gives it an interesting balance of smoke and spice, cut through by an underlying sweetness that this air sign would enjoy discovering.
Price: HKD 398
Pisces: Akashi White Oak Single Malt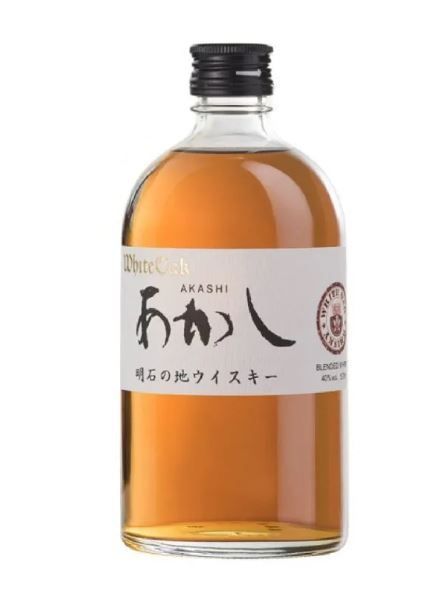 Imaginative, sensitive, and romantic Pisces is known to be the zodiac's biggest sweet tooth. As such, those born under this sign enjoy indulgent, dreamy experiences. Their ideal whisky would have to be as mellow and sweet as this water sign. Which is why the Akashi White Oak Single Malt is the perfect match. New kid on the malt block, this amber has no age statement and is matured in barrels made with oloroso, shochu, bourbon, American oak, pedro ximenez, cream, and other barrels. The payoff? A delicious flavour profile featuring notes of buttered hot cross buns, chocolate peanuts, sweet cereal, and walnut loaf. The finish is medium with touches of oats and dried apricot. The flavour is as smooth as they come as well.
Price: HKD 1,890
Cheers!
All images: Courtesy Shutterstock/Brands
Eshita Srinivas
Eshita is a food, alcohol, travel, and entertainment writer who spends her days thinking of the next big trend to write about. She's a communication graduate with bylines in Conde Nast Traveller India, GQ India, Deccan Herald, and Girls Buzz. When not at work, you're likely to find her hunting for a good read or charting out the perfect itinerary for a solo trip across Asia.
---
Subscribe to our newsletter to get the latest updates.
You're all set
Thank you for your subscription.