The association between Michael Jordan and Nike has been going strong for around four decades. It is one of the most enduring partnerships between a sports legend and a brand, which today dominates the athletic footwear market in the form of Air Jordan.
Nike was formed in 1964 by the University of Oregon track-and-field coach Bill Bowerman and his former student Phil Knight. They named the company Blue Ribbon Sports and launched its first Nike-branded shoe in 1972. Six years later, the name of the company was changed to Nike Inc., and it has remained so ever since.
Instantly recognised by its Swoosh logo, Nike got a shot in the arm when a young Jordan, who had just been drafted by National Basketball Association (NBA) team Chicago Bulls, agreed to be backed by the company.
It was a deal that turned the fortunes of both Nike and Jordan, and, in the process, established a partnership that has turned it into the richest athlete endorsement deal ever.
How Michael Jordan's association with Nike was formed
The deal between Nike and Jordan
A deal was signed in 1984, which led to the birth of the world-famous Air Jordan sneakers and transformed Nike, in particular, into the globe-straddling sportswear company it is today.
The deal with Nike, however, would not have happened had Jordan's agent at the time, David Falk, failed in his quest to convince the basketball genius to take up the company's offer.
At the time when the storied history of the ubiquitous Michael Jordan shoes was about to start, the NBA greats preferred brand was Converse. Shoes by Converse were what Jordan wore on the court at the University of North Carolina. NBA stars, such as Larry Bird, Julius Erving and Magic Johnson, also wore Converse — the official brand of the NBA at the time.
Jordan wanted to partner with Adidas when the Chicago Bulls drafted him. Part of the reason was Converse's refusal to focus on him more than the other basketball stars they backed. However, Adidas was unable to produce a shoe that would suit Jordan.
On the other hand, Falk was impressed by Nike and wanted Jordan to at least hear what they had to say. When Jordan, who was still essentially a rookie, remained steadfast in his decision not to join Nike, Falk turned to the basketball star's mother, Deloris, for help.
"I couldn't even get him to get on the damn plane and go visit the [Nike] campus. So I called his parents," Falk recalled in The Last Dance (2020), a 10-part documentary series on Jordan created by ESPN and Netflix.
In what is now a famous Jordan anecdote, his mother then told him to follow Falk's advice.
"My mother said, 'You're going to go listen, you may not like it, but you're going to go listen,'" Jordan recalls in the documentary.
So, Jordan heard what Nike had to say. Nike offered him a deal that was unheard of for a rookie — USD 500,000 per year as base pay for a five-year deal. The figure was thrice that of any other deal in the NBA at the time.
How was Air Jordan born?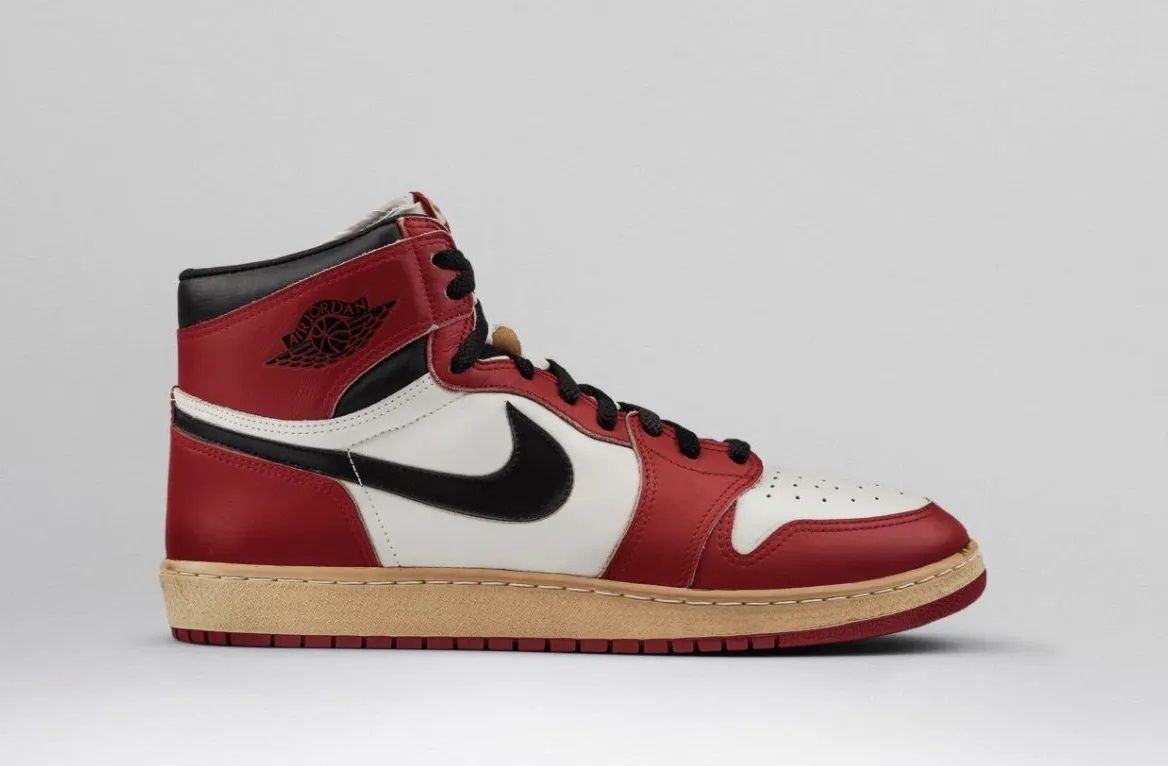 Once Jordan agreed to meet Nike, it was relatively easy for Falk.
"Nike had just come out with this new technology for their running shoes called air soles," Falk said in the documentary.
"And obviously Michael played in the air, so I said, 'I got it, we're going to call it Air Jordan,'" the agent said.
The birth of Air Jordan is today seen as a monumental event in the history of sports branding.
Jordan wore the first Air Jordan shoe on 18 October 1984. However, the distinctive red-black-and-white sneakers were banned by the NBA due to the association's strict rules about shoe colour — all players had to wear white sneakers. Jordan was asked to pay a fine of USD 5,000 every time he wore the shoe on the court. Nike paid the fine and initiated a marketing campaign in 1984 with a commercial that brilliantly capitalised on the "drama" that NBA created.
"On October 15, Nike created a revolutionary new basketball shoe," a voice read as Jordan dribbled a basketball, adding, "On October 18, the NBA threw them out of the game. Fortunately, the NBA can't keep you from wearing them."
The following year, Nike launched the shoe Air Jordan I priced at USD 65.
Launch of Jordan Brand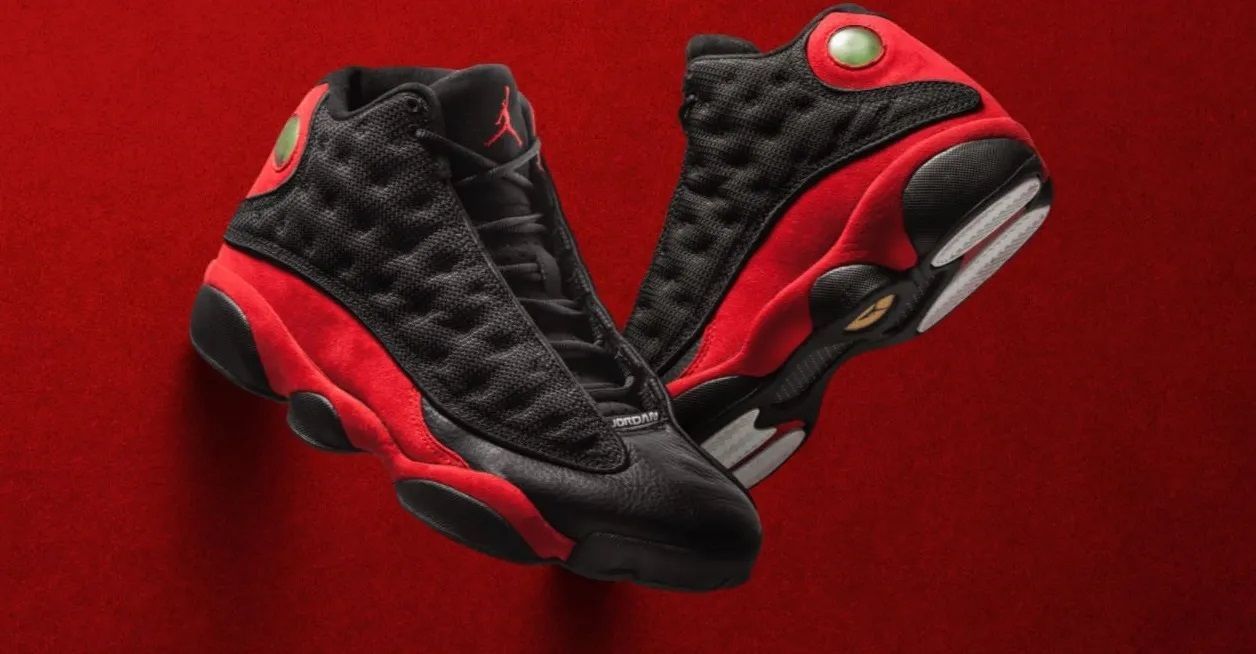 The phenomenal success of the first Air Jordans helped Nike take off. While Jordan set several records on the court, Nike released new, improved and more stylish sneakers under the Air Jordan brand one after the other.
It was so confident in the shoe's hold over the fans that Nike even let go of its iconic Swoosh logo from the sides of the Air Jordan II, which was released in 1986 — the only shoe of the line made in Italy.
And then came the Jumpman logo. Widely recognised as one of the most famous brand logos of all time, it is essentially a silhouette of Jordan leaping into the air, legs stretched and about to dunk. The logo first appeared on the Air Jordan III in 1988 and has since remained a fixture on all Air Jordans.
With sales of Air Jordan sneakers within Nike continuously going north, the company understood that it was best to give it a branding of its own.
On 9 September 1997, Nike carved out what was then named Brand Jordan (later Jordan Brand). Jordan introduced his namesake brand to the public in New York City alongside Ahmad Rashad, Derek Anderson, Eddie Jones, Michael Finley, Ray Allen and Vin Baker.
The Air Jordan XIII, which drew inspiration from Jordan's nickname 'Black Cat,' was the first to be launched under the new label in 1997.
Nike partnerships involving Air Jordan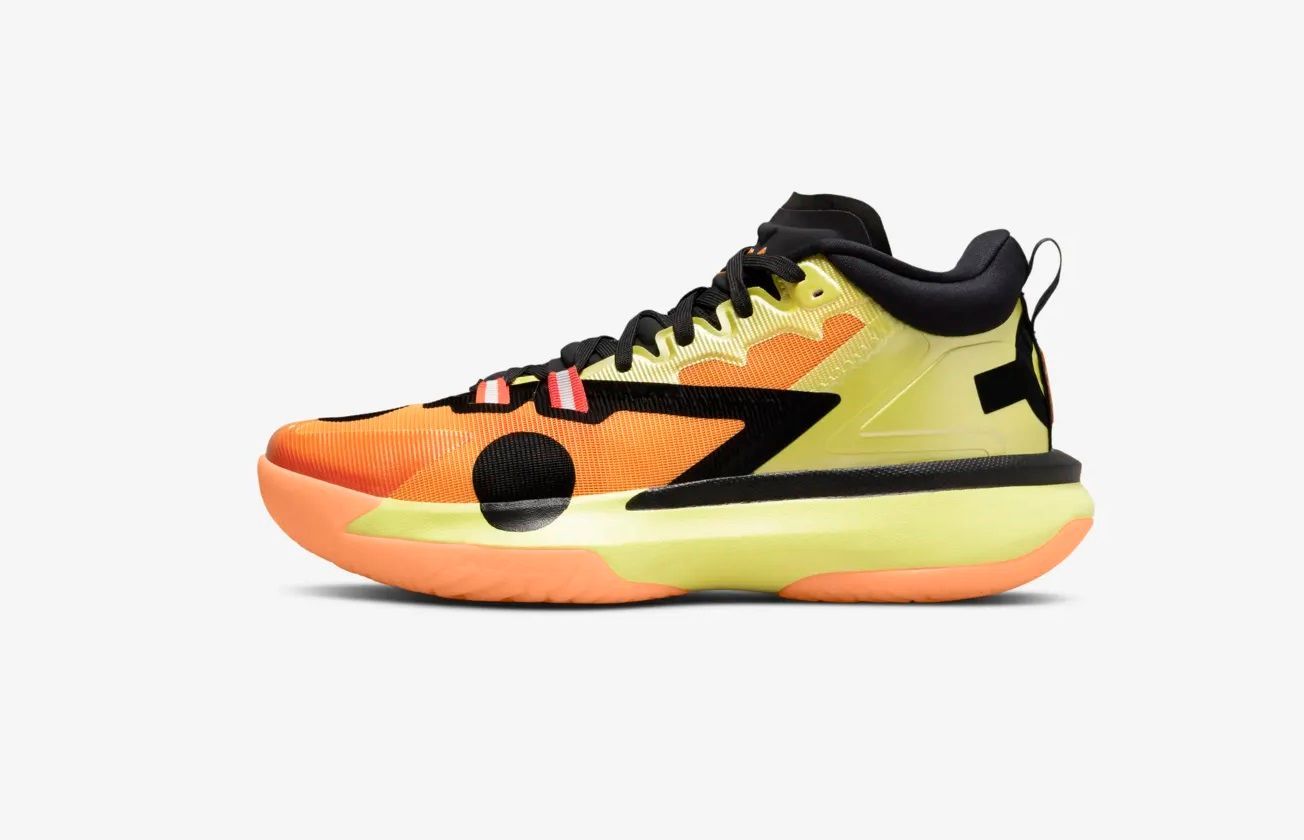 Over the years, Nike's Jordan Brand released sneakers in collaboration with famous artists, brands and designers such as Louis Vuitton, Atmos and Billie Eilish.
The first came in 2005 with the Undefeated x Air Jordan 4. It had a khaki colourway, inspired by an MA-1 flight jacket. Limited to just 72 pairs, none of them was offered in retail, and all were auctioned by James Bond and Eddie Cruz — founders of the Los Angeles-based boutique Undefeated.
Eminem x Air Jordan 4 is another of the best-known collaborations. It is widely hailed as one of the greatest and rarest in the history of sneakers. The blue shoes, with a touch of black and red, were designed as a tribute to Eminem's album Encore. Only 50 pairs were made.
In 2008, Eminem got a second collaboration with Air Jordan in the form of Eminem x Air Jordan 2. It wasn't as rare as the previous as 313 pairs were created. The shoe's light grey suede was inspired by Eminem's hometown, Detroit. A third collaboration between the two was released in 2015.
Among some of the other major collaborations are Vashtie x Air Jordan 2 in 2010, Slam Dunk x Jordan in 2014, Nicki Minaj x Jordan Jasmine in 2015, Mark Wahlberg x Jordan Formula 23 in 2017, DJ Khaled x Jordan Brand in 2017, Paris Saint-Germain x Air Jordan 1 Retro High in 2018, and Dior x Air Jordan 1 High in 2020.
The Jordan Brand's most recent offering is the Air Jordan XXXVII. Released in September 2022, its many designs pay homage to African culture, and it comes in multiple colourways. The collection is priced at around USD 185 and comes with Formula 23 foam cushioning.
Basketball player Zion Williamson joined hands with Nike to create the Rasengan Zion x Naruto x Jordan 37. Official images show a dazzling blue monochromatic upper and spiky yellow on the tongue, inspired by the hairstyle of the eponymous character in the Japanese anime series Naruto.
This is the second Naruto-themed collaboration between Williamson and the Jordan Brand after the Zion x 1 Naruto, which was released in 2022.
Nike's sales skyrocket
Nike earned over USD 100 million in sales in the first 12 months of the launch of the Air Jordan I. This was something that was beyond even Nike's estimates.
"Nike's expectation when we signed the deal was, at the end of year four, they hoped to sell USD 3 million worth of Air Jordans," Falk said in the documentary, adding, "In year one, we sold USD 126 million."
Till before the brand signed Jordan in 1984, Nike was nowhere among the major players in the sportswear business. According to Forbes, Adidas earned 50 percent more revenue than Nike at the time. Converse had dominance in the NBA and, Reebok, then a new company was surging so fast that it went past Nike by 1987.
However, that single deal with Jordan and the popularity of the Air Jordan I started building the Nike brand itself.
Nike rapidly signed up more NBA superstars such as Kobe Bryant and LeBron James through the 1990s and 2000s. Shoe database site Baller Shoes DB revealed that in the 2019-20 season, 77 percent of NBA players had Nike or Air Jordan shoes on their feet.
All of this contributed to Nike's rising sales graph. In 1997, when the Jordan Brand was formally launched, Nike's total sales for the fiscal of that year was USD 9.19 billion. In the same period, sales of its Air Jordan marquee amounted to USD 70 million.
Citing data from market research firm NPD, Forbes said that Nike cornered an 86 percent share of the performance basketball market and 96 percent of the lifestyle basketball segment by 2019.
The brand's revenue in fiscal 2019 was around USD 40 billion, which was 43 times Nike's own revenue before signing up Michael Jordan. The 2019 revenue was 60 percent more than that of Adidas. At the same time, its market capital stood at USD 136 billion — three times larger than Adidas.
Nike's revenue continued to rise over the next three years, and despite a slight fall in 2020 due to the COVID-19 pandemic, it rose to around USD 47 billion in fiscal 2022. As of 6 February 2023, Nike has a market capital of USD 195 billion.
As for Jordan, his net worth today is USD 1.7 billion. In 2014, he became the first sportsperson to become a billionaire, thanks primarily to his association with Nike and his ownership of the NBA team Charlotte Hornets, which he acquired in 2010.
However, Johnson's earnings from his Nike deal have been very steady. According to Forbes, Nike has already paid him over USD 1.3 billion since 1984.
Signed for just USD 500,000 a year, he has been making around USD 100 million per year in Nike royalties alone. For comparison, Jordan earned USD 100 million as his NBA salary and bonuses throughout his career.
(Main and Featured images: Aurelien Meunier/Getty Images)
This story first appeared here.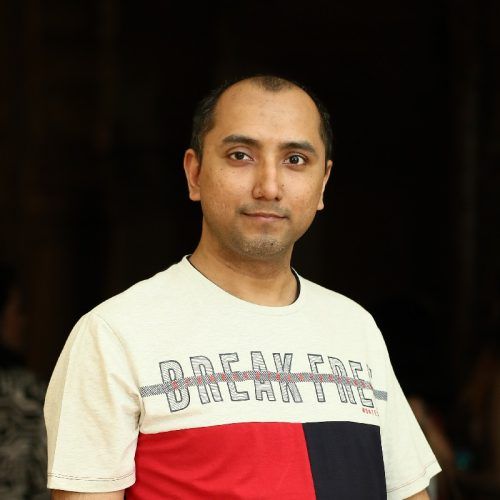 Manas Sen Gupta
Manas Sen Gupta writes at the intersection of tech, entertainment and history. His works have appeared in publications such as The Statesman, Myanmar Matters, Hindustan Times and News18/ETV. In his spare time, Manas loves studying interactive charts and topographic maps. When not doing either, he prefers reading detective fiction. Spring is his favourite season and he can happily eat a bowl of noodles any time of the day.
---
Subscribe to our newsletter to get the latest updates.
You're all set
Thank you for your subscription.