Every fine-dining restaurant aspires to achieve a Michelin star and reach the zenith of culinary excellence. And, Asia offers a wide array of Michelin-star restaurants where chefs put their heart and soul to create exquisite dishes that take you on a culinary journey like no other. From serving authentic Thai dishes to recreating heirloom recipes from the imperial courts of Japan, these Michelin-starred chefs in Asia know the pulse of a modern diner, while blending traditional flavours with a sense of refined beauty of today's aesthetic dishes.
Established in 1926, the Michelin Guide, by the Michelin Tyre company, offers the best spots to stop or even travel to for a quality gastronomical experience. Across the world, hundreds of anonymous tasters sample food at various establishments and assess the consistency of the head chef and the restaurant standards over multiple visits and award the Michelin star accordingly.
Eateries yearn for the coveted three Michelin stars which implies that the establishment is exceptionally good and it deserves a "special journey." However, two Michelin-starred restaurants are spots with splendid cooking and "worth a detour." And, one Michelin star implies the place is really good in its category. It is important to note that Michelin stars are awarded to restaurants and not to chefs. Hence, one chef can earn two separate stars for two different restaurants, while it is considered one star for each of them.
So, if you are in Asia and wish to embark on a starry fine-dining experience, then you should know about some of the best Michelin-starred chefs in the continent and their restaurants' signature dishes.
Michelin-starred Asian chefs who have redefined food with their culinary skills
Chef Chan Yan-tak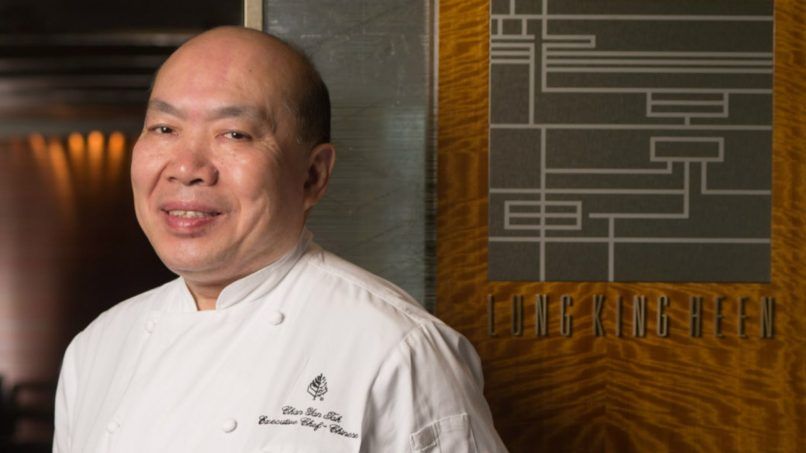 Chan Yan-tak helms the Four Seasons Hong Kong as the executive chef and is the first chef from China to be conferred the highest order of three Michelin stars. Though his culinary journey to the kitchens started out of compulsion, this Michelin-starred chef soon fell in love with the craft and in 2008 became the first person to achieve this feat for Lung King Heen restaurant at Four Seasons Hotel in Hong Kong.
Chan has had a long journey and has worked at several noted establishments such as The Regent Hong Kong (formerly a Four Seasons Hotel), Fook Lam Moon and Dai Sam Yuen. He left The Regent to look after his family after his wife's demise but couldn't stay away from the kitchen for long. And in 2004, he joined back.
As per the Four Seasons Press, Chan says, "I have been amazed at the response from people around the world. I just carry on doing what I do every day and what I enjoy, and that is cooking good food for people."
Want to try some of his divine creations? A highly recommended dish is the frogs' legs with spicy salt.
Address: 8 Finance St, Sheung Wan, Hong Kong
Phone: +852 3196 8888
Chef Vicky Lau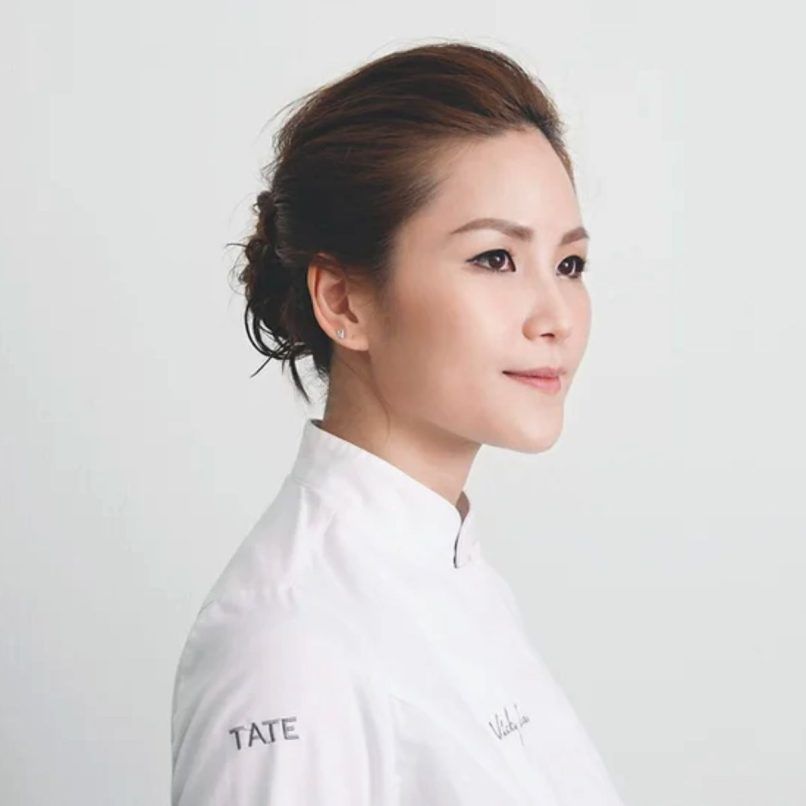 This former creative director in the advertising industry is now one of the most well-known Michelin-starred chefs in Asia. Chef and proprietor Vicky Lau is the woman behind the two-Michelin-starred restaurant, Tate, in Hong Kong as well as another iconic restaurant Mora, and a recent soy-based collection Ān.
She started her culinary journey as an apprentice in the now-closed, Michelin star establishment Cépage, before opening Tate in 2012. Serving innovative French-Chinese cuisine, Tate received its first Michelin star just after nine months of service. And the second star in 2021.
She might be a woman of few words but her impact and influence create dishes that are not only imaginative but also raise the bar of modern dining. From a choice of soft pastel shades to a keen eye for detail in every dish, Lau is driven by a search for perfection and elevated sophistication in all her works.
Tate offers a five-course lunch tasting menu and a seven-course dinner tasting menu which seamlessly blends the intricacies of French and Chinese experiences. A harmonious marriage of both cultures can be seen in signature dishes like the Hokkaido Scallop or Australian Wagyu. The wine list is mostly French but you can also find interesting sake pairings as well.
Speaking to the Michelin Guide, Lau said, "To make beautiful and delicious food is important as a chef, but we are also looking for more meaning in life. Success is not just about yourself, but about how much you can influence society in a very positive way." Commenting about being a woman in a male-dominated kitchen she said, "To me, toughness doesn't come from appearances, it's all in the mind."
Address: 210 Hollywood Road, Sheung Wan, Hong Kong
Phone: +852 2555 2172
Chef Kang Min-goo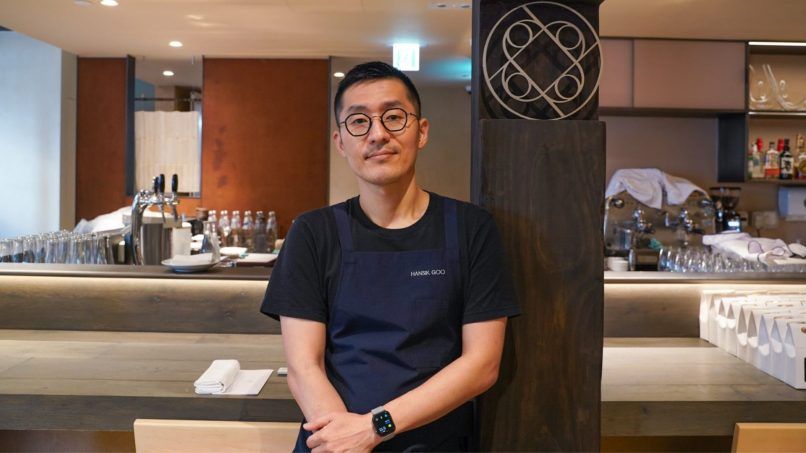 Kang Min-goo leads one of the best Michelin-star restaurants in Seoul, South Korea —  two-star-winning Mingles, which opened in 2014, as well as one Michelin-starred Hansik Goo in Hong Kong. The latter received the accolade in 2021, just seven months after beginning service. The same year, Kang was also part of the list of Asia's 50 Best Restaurants as the winner of the Inedit Damm Chefs' Choice Award 2021.
Speaking to the Michelin guide, Kang said, "In the MICHELIN Guide Seoul, Mingles is listed in the contemporary section, but for Hansik Goo, we were the first to be recognised in the Korean category in Hong Kong."
Both fine dining restaurants stem from the same idea of elevating Korean cuisine and putting food from this part of the world on the global table. The Best Chef Awards mentions, "Drawing on his culinary heritage, Kang uses jang, a trio of Korean traditional fermented sauces, and seasonal local herbs to capture authentic Korean flavours. While Mingles' inspired seven-course tasting menu honours traditional hansik, it also showcases Kang's technical expertise, creative flair, and international experience."
One of the young chefs in the Asian industry, Kang celebrates the distinct seasons through the use of local ingredients. The Best Chef Awards quotes him saying, "In spring, I love to use different Korean herbs and vegetables. In autumn – Korean grains and root vegetables. While in winter, we have an abundance of amazing seafood such as crab, octopus, mackerel and abalone."
Mingles address: 2F, 19 Dosan-daero 67-gil, Gangnam-gu, Seoul, South Korea
Phone: +82 2-515-7306
Hansik Goo address: 1/F, The Wellington, 198 Wellington St, Sheung Wan, Hong Kong
Phone: +852 2798 8768
Chef Pim Techamuanvivit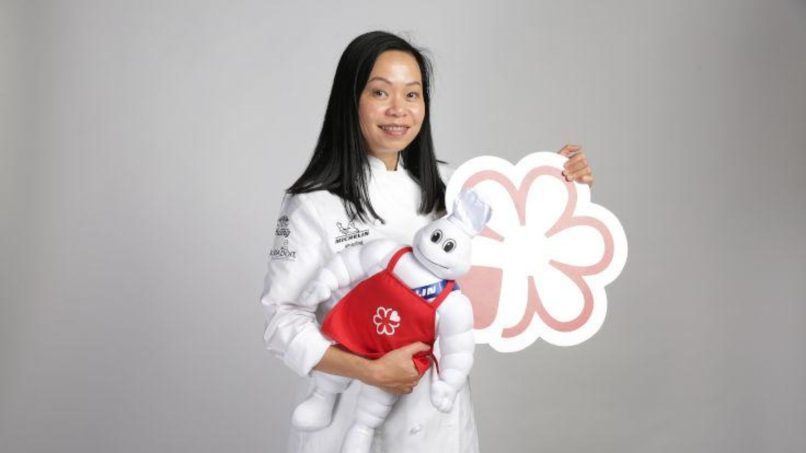 The executive chef of Bangkok's one Michelin-starred restaurant, Nahm, is simply called Chef Pim in the industry. Techamuanvivit started her career on a completely different track as a cognitive scientist in America's Silicon Valley and later became a food blogger before donning the chef's hat. Her blog Chez Pim was even described as one of the most influential blogs in the world by The Guardian.
She is an inspiration for many as she shows that any hurdle can be conquered with grit, passion and determination. In 2015, when her San Francisco restaurant won its first Michelin star, just a year after its opening, she was battling cancer and arrived at the event in a wheelchair.
But that did not deter her. In 2018, she took the position left by chef David Thomson at Nahm inside one of Bangkok's most upscale hotels, the COMO Metropolitan Hotel. And the following year, chef Pim opened a contemporary Thai cuisine restaurant called Nari in Japantown.
When at Nahm, trust the Michelin Guide which says, "must-tries include the intense and aromatic red curry duck with snake fruit and sour yellow eggplant." Techamuanvivit currently spends her time between San Francisco and Bangkok to tell gourmet stories with her original recipes.
Address: 27 South Sathorn Road, Tungmahamek, Sathorn, Bangkok 10120, Thailand
Phone: +66 2 625 3333
Chef Justine Li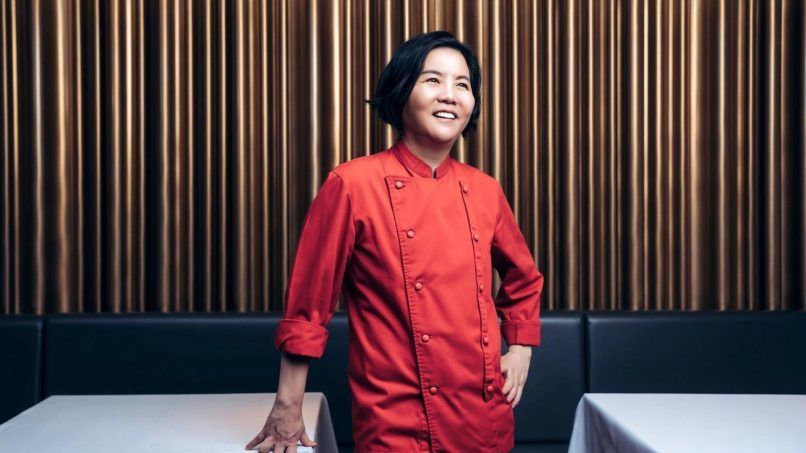 The chef-owner of Fleur De Sel, Justine Li brings over three decades of western expertise and an intricate eye for detail to this one-Michelin-star restaurant in Taiwan. The tasting menus feature contemporary sensibilities of classic French dishes and while they may look whimsical, the complex creations are made of local ingredients and keep changing.
After working in the hospitality industry from the young age of 17, Li went to Italy to study cuisine and returned to her homeland to open an Italian restaurant. However, after eight years of business, she travelled to France to join a culinary school and study the intricacies of French cuisine, language and culture. Upon returning to Taiwan, Li opened her establishment in 2003 and moved to its current location in Taichung City in 2017. In 2020, the guide stepped out of Taipei into Taichung for the first time, and Fleur De Sel was one of the four establishments to receive a Michelin star for its outstanding cooking and detailed execution.
Speaking to the Commonwealth Magazine in 2020, Li said, "Western food at the time was not as clearly defined as it is today when we talk about French or Italian food" and added, "A lot of people say my style is very Taiwanese."
From carefully choosing the local seasonal ingredients to giving justice to every dish she creates, Li is extremely hands-on in her restaurant. For her customer satisfaction is of utmost importance, and being the head chef, if she is not satisfied with how a particular dish has turned out, she doesn't hesitate to start again. The Michelin guide quotes her saying, "Because our guests trust us, so for every dish we make, we pay great attention. We never want to disappoint them."
At Fleur de Sel, don't miss out on the chargrilled squab and the fish from Penghu. The short wine list offers a good selection from various regions.
Address: No. 581-1號, Shizheng Rd, Xitun District, Taichung City, Taiwan 407
Phone: +886 4 2252 0991
Chef Banyen Ruangsantheia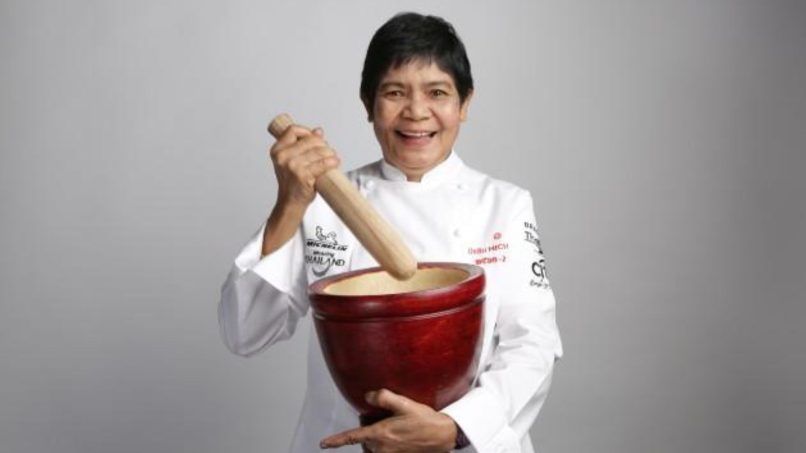 One of the most prominent Michelin-starred chefs in Asia, Banyen Ruangsantheia is the head chef of the idyllic riverside restaurant Suan Thip in the northern suburban area of Bangkok, Nonthaburi.
Chef Ruangsantheia's story of her rise to gastronomical prominence is marred with a lot of struggle and hardship. In the 1970s, she escaped the life of poverty at her family's farm and joined Thailand's elite Kittikachorn family as a housemaid. One of the country's former Prime Ministers, Thanom Kittikachorn, belongs to this family. In 1973, the family shifted the base of their fabric flower base to Nonthaburi and opened Suan Thip restaurant. This is where Ruangsantheia started her culinary career and the rest is history.
The lush garden, ponds and pavilions of Suan Thip instantly transport diners to a world away from the cacophony of Bangkok's busy streets. What began as mere cooking 'by tasting' evolved into a more complex practice when Suan Thip's first head chef Sa-ing Jitbuntao ushered her into the world of traditional Thai cooking techniques.
Speaking to Time Out, she said "Auntie Sa-ing didn't teach me how to cook the way we do today. It was learning by tasting."
"She often called me to taste her curries to see if they were ready [for serving]…. Auntie Sa-ing's curries were the best and I have never tasted a better version of them," added Ruangsantheia.
The restaurant received a Michelin star in 2018. To this Ruangsantheia said, "I only realized how big Michelin was when one of our servers told me. I was shaking throughout and was probably the only one in the room who could not understand English. When Suan Thip was announced as a Michelin-starred restaurant, I almost fainted. It's hard to believe that a normal Thai eatery serving simple Thai food could be compared to high-end, five-starred restaurants."
The Michelin Guide mentions, "The delectable stir-fried crispy catfish with curry, dry curry paste and kaffir lime chiffonade strikes the perfect balance of textures, spices and a citrus aroma. The betal leaf wraps offer another pleasurable gift of flavours with pink lotus petals and a superb Miang Kum sauce."
Address: 17/9 หมู่7 9 Sukhaprachasan 2 Soi 76, Bang Phut Sub-district, Pak Kret District, Nonthaburi 11120, Thailand
Phone: +66 2 583 3748
Chef Li Ai Yin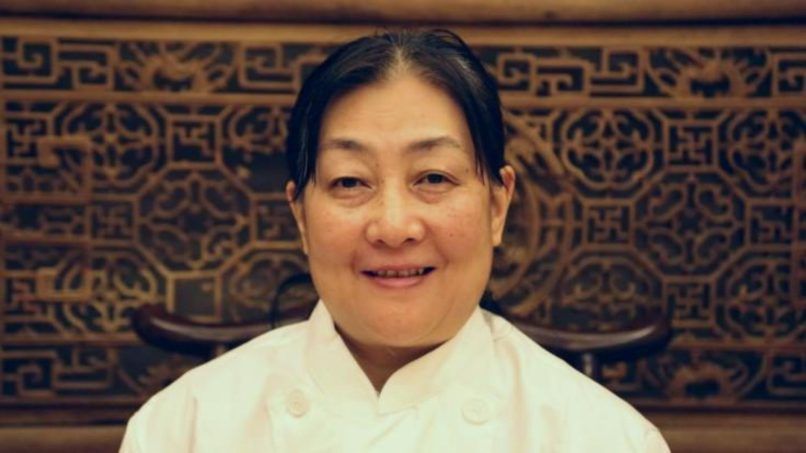 Li Ai Yin changed the track from wearing doctor's scrubs to donning the chef's apron in 1985 when she decided to take forward the family restaurant's legacy and uphold the recipes created by her great-grandfather in the royal kitchens of the Qing dynasty.
Today, this fourth-generation chef manages two establishments of the Michelin-star restaurant Family Li Imperial Cuisine in China and Japan, both of which have received one star each.
Yin was trained by her father Li Shanlin and has a keen sense of foraging the best and authentic ingredients to deliver the same bygone tastes and Chinese flavours of the imperial dining rooms.
Such is the renown of this incredible restaurant that several famous personalities have paid a visit here, including former US President Bill Clinton, former British Prime Minister John Major, celebrated Peking opera master Mei Baojiu, action king Jackie Chan and Louis Cha.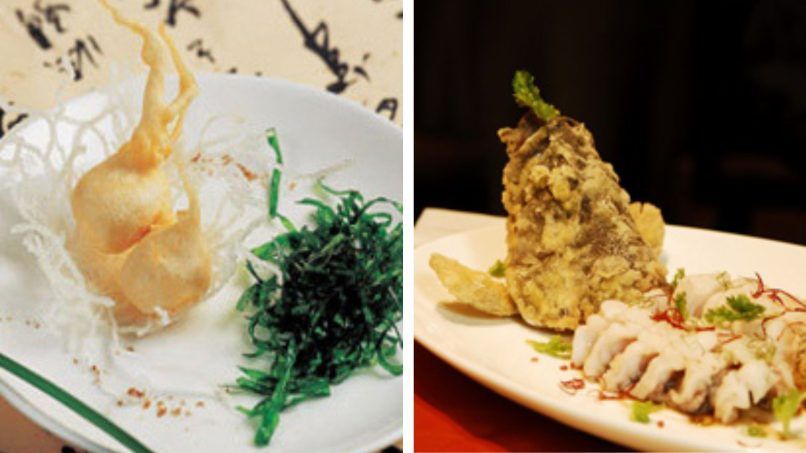 Planning to visit this restaurant? Take note of what the Michelin Guide says: "Only set menus are available and pricier ones need to be pre-ordered. Braised "tiger skin" pork trotter is a notable highlight – try the soup first, then dip your meat in the soy, and eat with a bowl of rice." Other specials include Sweet and Sour Chop, Fumet Abalone and Duck Shark Fin Scallop.
Address: China, Bei Jing Shi, Dong Cheng Qu, 金宝街
Phone: +86 10 8116 6777
Chef Cho Eun-hee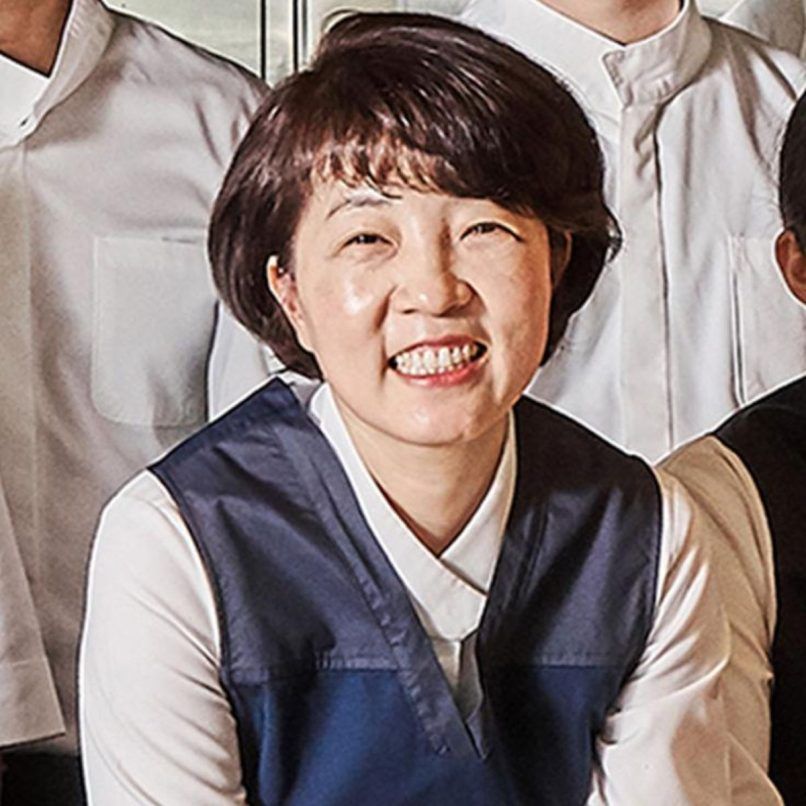 Not just Michelin-star chefs, each one working at Seoul's Ojinum are nothing short of a craftsperson who works tirelessly to elevate Korean cuisine and its head chef Cho Eun-hee is one of the four eminent female chefs leading Michelin-starred restaurants in Seoul.
Cho has taught extensively at the Institute of Korean Royal Cuisine and Baewha Women's University. In fact, such is her expert knowledge of the country's food that she is approached by cultural event organisers, publications and even Korean period dramas.
The Michelin-starred chef is trained in the royal cooking traditions of the Joseon dynasty of Korea but her style and menu also reflect the simplicity of Korean Buddhist temple food and the local flair. Her dishes are famous for their complex structures and delicacies. Her expertise lies in her personal touch where she takes a historical dish and gives it a contemporary twist for today's diners. Indigenous Korean pastes like doenjang (soybean paste), gochujang (red pepper paste) and ganjang (soybean sauce) are fermented and aged by the restaurant itself.
Speaking to the Michelin Guide Cho said, "The cuisine of the past is never boring. The trace of tradition embedded in the passage of time is even more impressive. Of course, it does not mean that at Onjium, I just reproduce the food from the past. I try to remember the feeling of it and to interpret the cuisine in a modern way."
Address: South Korea, Seoul, Jongno-gu, Hyoja-ro, 49 4층
Phone: +82 2-6952-0024
Chef Rika Maezawa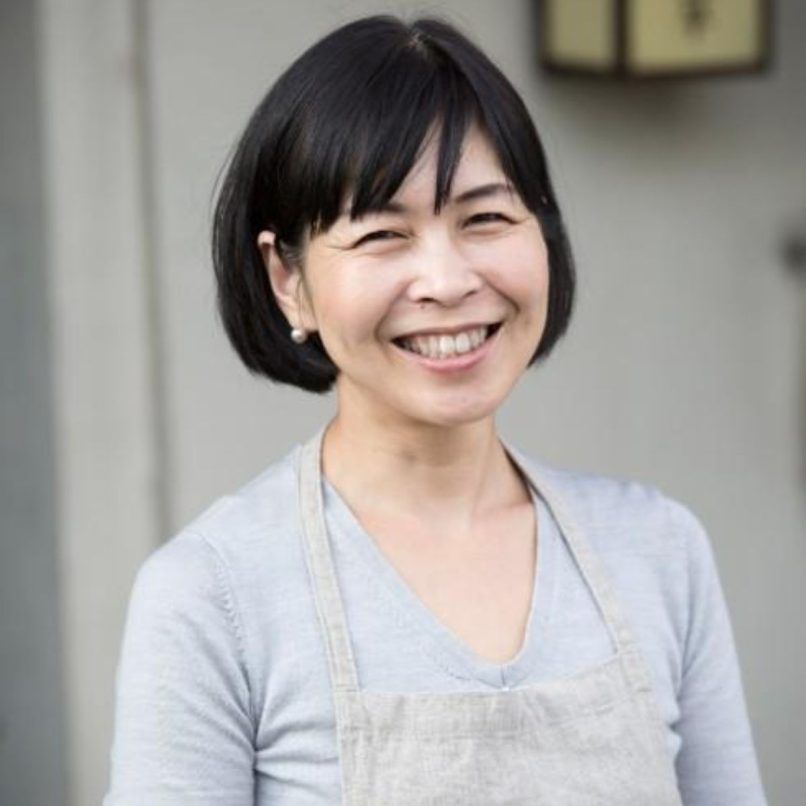 Located in Tokyo, Nanakusa is a prime destination for fresh seasonal Japanese gastronomical delights and its chef-owner Rika Maezawa's intention is that "if you placed them in a meadow, they would merge with its surrounding wildflowers and grasses." Born into a family that owned an eel shop, Maezawa took the culinary route in her 20s after quitting a job at a garment company. And, besides running this one Michelin-starred restaurant, she also devises a menu for Finnair.
Nanakusa, which translates to 'seven grasses,' is the embodiment of the chef's adoration for the Saijiki calendar of seasonal words for Haiku poets. The food at this establishment draws heavy influence from the seasons of the archipelago and uses seasonal ingredients and dried vegetables. These are accentuated by highlighting their umami flavours and kaori (fragrance) by using shiso and kinome herbs.
Travel to Nanakusa to savour some delectable seasonal Japanese vegetables and dried foods — things that are easily used in home cooking. Chef Maezawa's speciality is pork belly and soybeans cooked in miso, inspired by French cassoulets. Occasional use of butter and vinegar also creates synergy.
Address: 2 Chome-22-5 Tomigaya, Shibuya City, Tokyo 151-0063, Japan
Phone: +81 3-3460-7793
Chef Zeng Huai Jun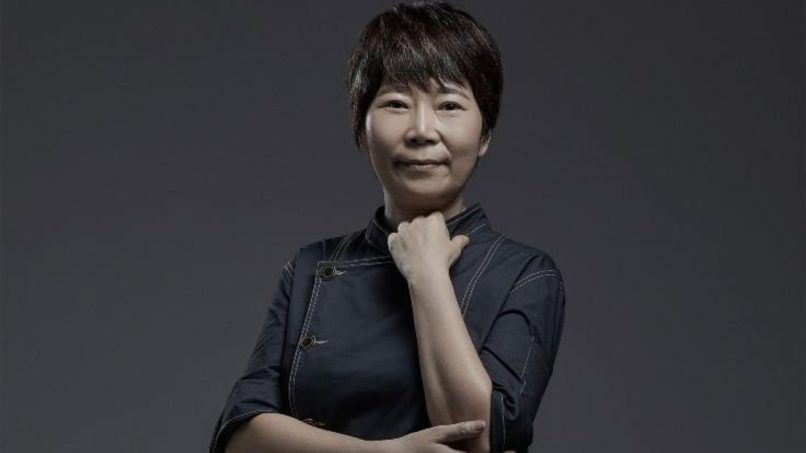 When executive chef Zeng Huai Jun of fine-dining restaurant Song joined a culinary school over 35 years back, she was one of the 12 girls in her school in Sichuan, China mainland. The one-Michelin-starred eatery is located in the midst of Guangzhou's cacophonous Tianhe business district.
The Michelin Guide mentions, "Zeng hopes to continue her trademark of melding new flavours and influences from global cultures and cuisines into her cuisine while retaining its firm foundation on traditional Sichuan culinary principles."
Named after the dynasty and its owner, the restaurant features classic Sichuanese delicacies such as Spicy Boiled Tiger Grouper, Jujube Wood-roasted 42-day Peking Duck and Spicy Crab.
Address: Shop 417 4/F, Gaode Zhidi Plaza, Zhujiang New Town, Tianhe District, Guangzhou 510000 China
Phone: +86 20 8741 2345
Chef Supinya Junsuta
One of the only two roadside food stalls to hold a Michelin star (awarded in 2018), Jay Fai's chef-owner Supinya Junsuta started her culinary journey in the 1980s and rendered her nickname to the eatery.
Today, the small restaurant in Bangkok continues to hold the same stall setup and serves high-quality seafood, specially prepared by her. Seasoned with local Thai flavours and her immense passion, Jay Fai also provides food for the first and business-class passengers of the country's national carrier Thai Airways.
Accepting only cash, the stall is frequented by top-notch foodies. Wearing her signature goggles and apron, Junsuta whips up outstanding crab omelettes (which reportedly costs USD 33/INR 2,731), crab curries, dry congee, and stir-fried noodles with seafood and gravy.
The eatery was featured in the Netflix series Street Food (2019) and has an overwhelming fan following, including celebrities such as Russell Crowe, John Legend and Martha Stewart.
Address: 327 Maha Chai Rd, Samran Rat, Phra Nakhon, Bangkok 10200, Thailand
Phone: +66 2 223 9384
(Main image: Courtesy 黎俞君 Justine Li/ @justineli_fds/ Instagram; Featured image: Courtesy Pim Techamuanvivit/ @chezpim/ Instagram)
Frequently Asked Questions (FAQs)
Question: How many Michelin-starred chefs are in India?
Answer: India doesn't have a Michelin Guide but there are several accomplished Indian Michelin-starred chefs such as Vikas Khanna, Garima Arora, Vineet Bhatia, Atul Kochhar and Sriram Aylur.
Question: Are there any Michelin-starred chefs in India?
Answer: India is yet to have a full Michelin Guide. However, Indian origin Michelin-starred chefs have earned recognition globally such as Srijith Gopinath, Alfred Prasad, Vikas Khanna, Garima Arora and Sriram Aylur.
Question: Who are the five Michelin-starred chefs in Asia?
Answer: There are many Michelin-starred chefs in Asia. Some of the prominent names include Chan Yan-tak, Kang Min-goo, Vicky Lau, Supinya Junsuta and Rika Maezawa.
Question: Which Asian chef has the most Michelin stars?
Answer: Chinese chef Chan Yan-tak has earned three Michelin stars.
Question: How many Michelin stars are there in Asia?
Answer: There are many Michelin-starred chefs in Asia. Some of the best names include Vikas Khanna, Garima Arora, Supinya Junsuta, Rika Maezawa, Cho Eun-hee and Kang Min-goo.
Trinetra Paul
Trinetra is an ardent foodie and bibliophile who writes about films, travel, food and lifestyle. As a writer and literature student, slam poetry and storytelling are her go to jam. When not working, Trinetra is busy looking for her next place to visit or binge-watching Instagram videos for travel inspiration.
---
Subscribe to our newsletter to get the latest updates.
You're all set
Thank you for your subscription.