The city's Craft Beverage Expo will include a tasting event featuring 100 vendors
Pittsburgh has 90 different named neighborhoods, and a local brewery is making each one of them a beer.
"In June of 2019 we embarked on this project," said Scott Smith, co-owner of East End Brewery in the Larimer neighborhood. The labels for their You Are Here series feature a colored city map and an arrow pointing to the relevant hood. He and his wife Julie opened East End in 2004. "We are kind of the old farts … back then there were two or three other people making beer in Pittsburgh," he joked.
The one defining characteristic of the Pittsburgh beer scene? "There is no one giant regional brewery dominating the scene. It's a pie that's cut up into a lot of different pieces, and they are all roughly the same size."
In 2022 (using 2021 data), the Brewers Association listed Pennsylvania as the state with the second most breweries, with 486, just over half of #1 California's total, but with a production amount only about 250,000 barrels shy of the leader's 3.5 million. Pittsburgh alone counts 49. And that's only the beer. Broaden "craft" to wine, cider, mead, and distilling, then rope in the non-alcoholic beverages—coffee, juices, sodas, waters, etc.—and Pittsburgh is swinging for the bleachers. This citywide commitment to craft beverages played a part in bringing a new event to the city.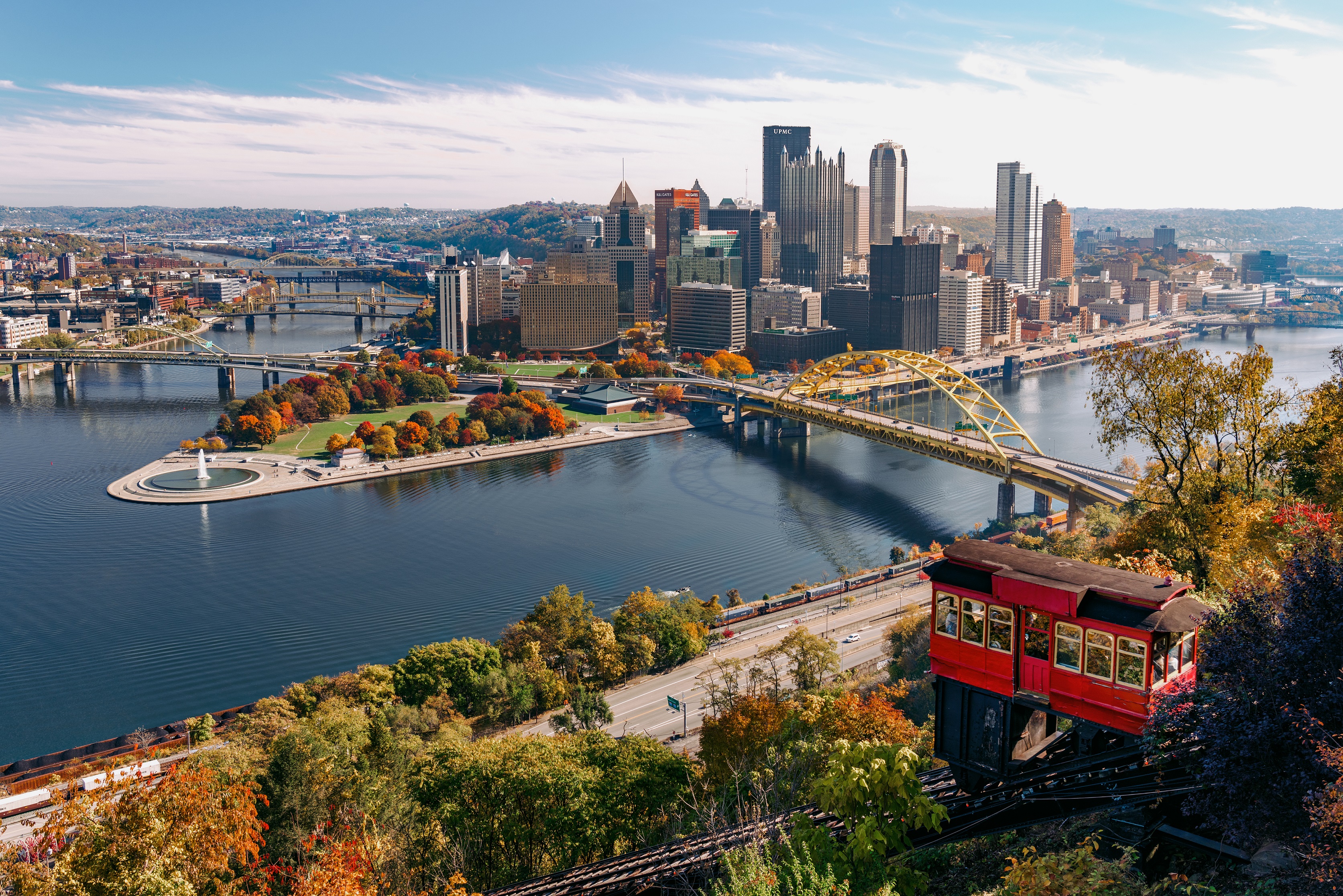 A Craft Conference: CBX
VisitPITTSBURGH and the Craft Beverage Expo and Distribution Conference are collaborating for CBX, an annual industry event March 29-April 2, 2023, featuring expert speakers, a Women in Craft forum, and a two-day trade show. Anyone remotely affiliated with craft beverages—or looking to be—will be interested. But Pittsburgh offered CBX something new: an angle for the general population. Up front that's a ticketed CBX Experience, a tasting event that will feature samples from 100 vendors.
But Jerad Bachar, CEO of VisitPITTSBURGH, said they are on a mission to draw 5,000 outside visitors in this inaugural year, and grow that to 25,000, with hopes of having weeklong participation by craft beverage producers throughout the city, from drink specials to live music events. The end of March is a time when holidays are done, spring hasn't quite sprung and people want to get out.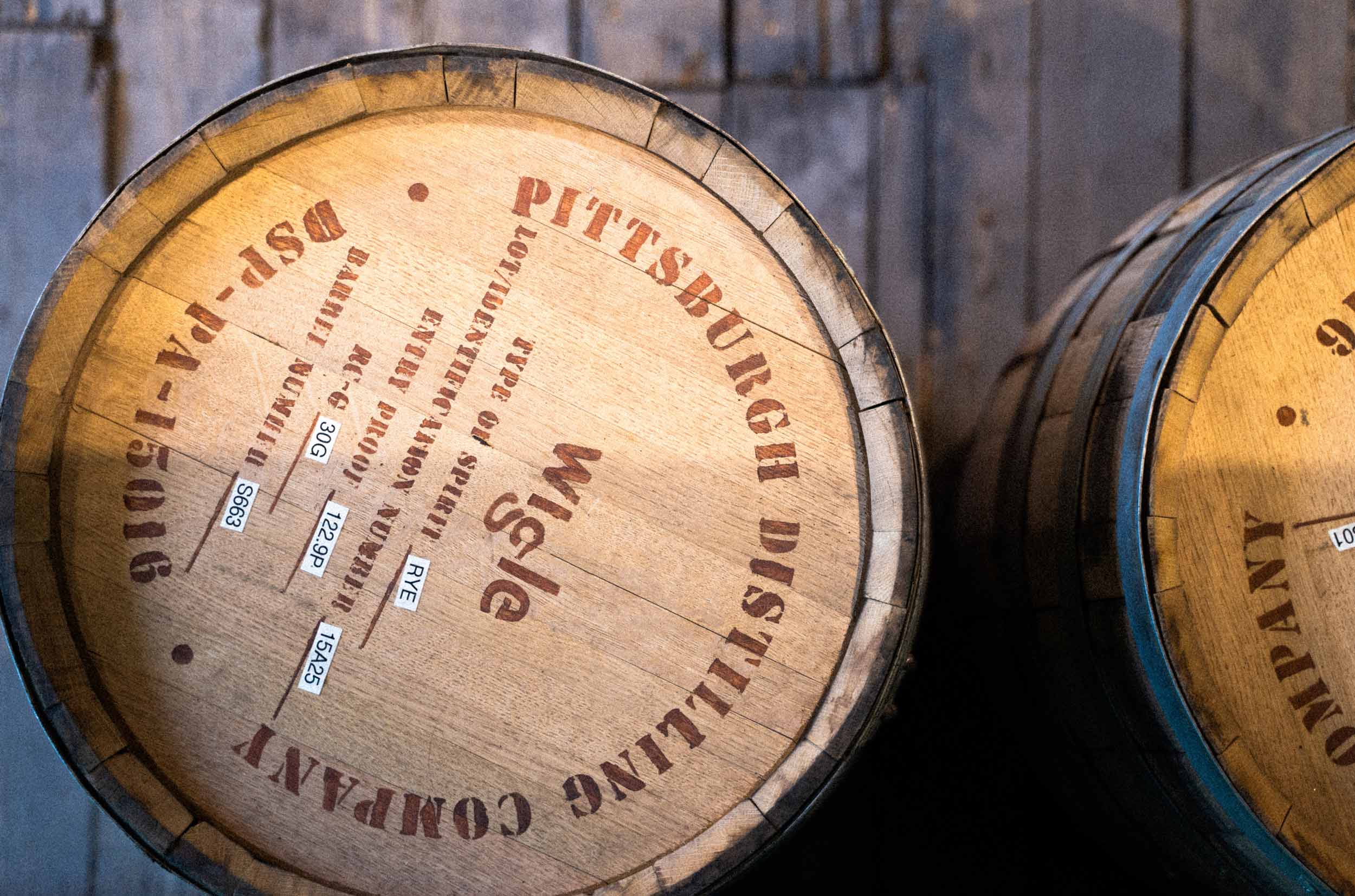 Come for the Expo, Stay for the Craft
A common refrain from the craft and tourism sectors is that "the region has been fighting for craft-beverage rights since 1794," and they're not wrong, really. In 1791 Alexander Hamilton proposed a whiskey tax to help pay war debts. Anger spilled over into action, with the Whiskey Rebellion. Everything came to a head in 1794 when a violent mob of about 700 showed up to protest the tax on the tipple, an incident that found President George Washington himself on horseback leading militia called up by state governments to put down the rebels. Over two centuries later, Pittsburgh is indeed exercising its craft beverage rights.
And the best place to hear the full story is on a distillery tour. Named for Phillip Wigle, one of two rebels convicted (and pardoned) for treason, Wigle Whiskey was the first distillery to open in Pittsburgh since Prohibition. The sleek taproom and adjoining food space lie inside The Strip, a neighborhood stretching from downtown along the south bank of the Allegheny River, home to a wide variety of cafes, restaurants, converted warehouses and old-school ethnic groceries—and not a few distilleries and breweries.
Also in The Strip, Kingfly Spirits occupies a spacious converted 1907 horse stables. Despite advice to tear it down and start over, owner Mark Willson insisted on the extra work of practically rebuilding much of the historic structure, with its exposed wood beams, a loft for more seating, giving it an atmosphere like no other space in town. Their distillates include gin, bourbon, rye, and spiced rum, and a number of excellent rum-based liqueurs. A cool space to lounge about or enjoy some live music in an intimate setting, Kingfly bridges craft's alcohol/NA gap by partnering with Commonplace Coffee for quality java and tea and collaborating on java-fueled cocktails.
Around Town
Head to Little Italy, the Bloomfield neighborhood to find Trace, a brilliant combo of brews. From the front door you'll see the coffee setup. A ranked barista in U.S. competition, head of coffee Joe Burns also operates local roaster Ghost Coffee Collab. He fuels the mornings, and in the afternoon and evening the beer fans trickle in. Sample some of their extraordinary sours while sitting at a communal table out back that happens to be the lid, you might say, of a koelschip, a wide shallow open tank for spontaneous fermentation. (Brewer Zach Colton's impressive C.V. includes time served at Cantillon in Brussels, renowned for its lambic beers.) As part of building that craft community, Trace runs a six-month vocational program for select applicants.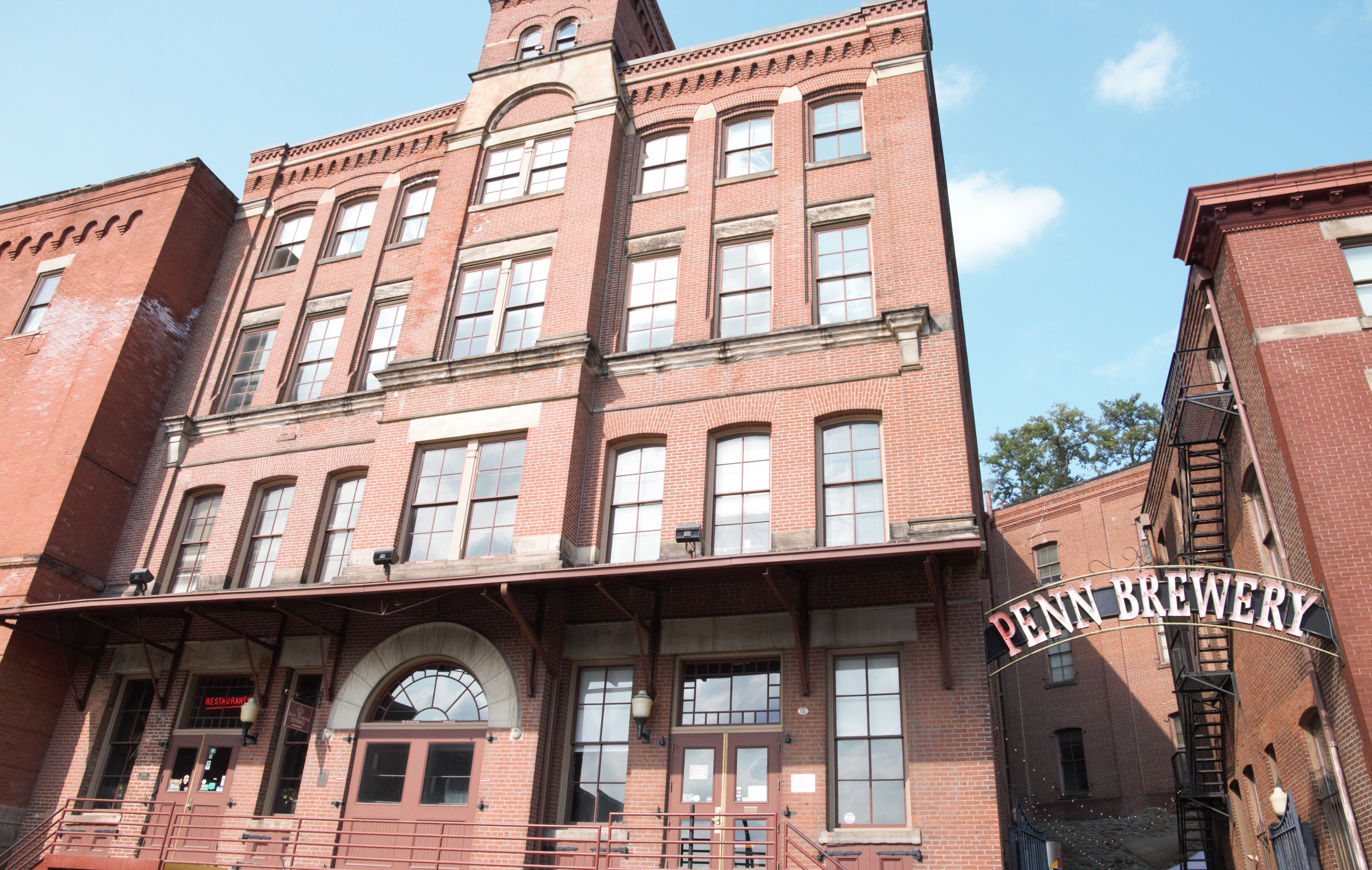 Lauren Hughes is head brewer at Necromancer, a fabulous brewery just north of the city. She spends time researching "dead" styles and ancient recipes. Using a 3.5-barrel system, she has turned out 120 unique beers in the brewery's first 22 months in business. The brewery and a large taproom are set in a former USA Baby store that is probably haunted, and still has significant room for expansion. In fact, to keep up with demand, Hughes cherry-picked one of Trace's vocational brewers before she'd even "graduated."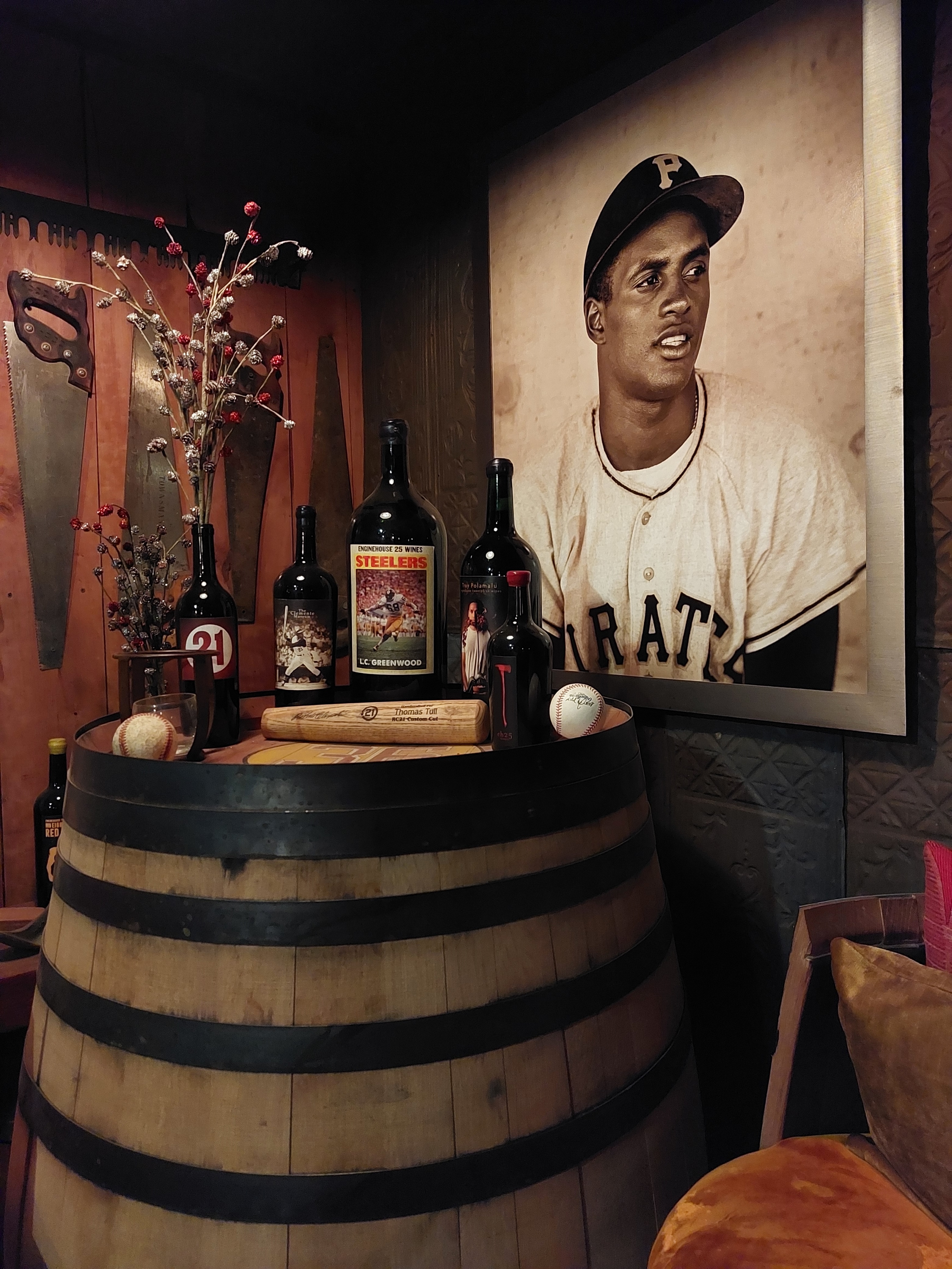 Penn Brewing occupies the former site of the 1848 E&O Brewery. Three of the old buildings remain and the craft brewer has transformed old beer lagering caves into semi-outdoor seating. Penn lays claim to Oldest Microbrewery in Pittsburgh. The serve predominantly traditional German beer styles which pair well with their menu of hearty fare such as sauerbraten, potato pancakes, fried pierogi, and a Reuben make with layered slices of kielbasa.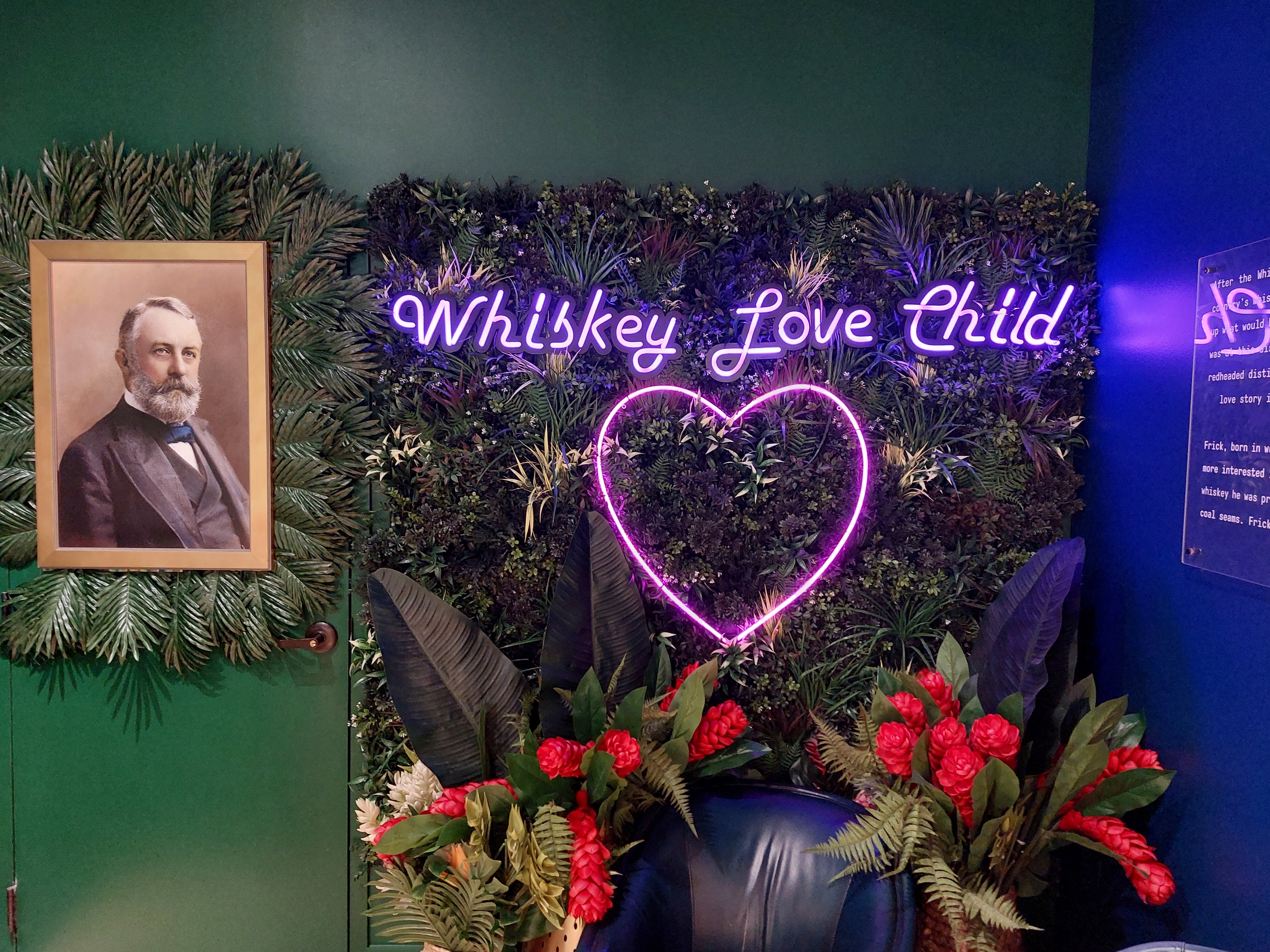 Gin and Apples
Noire Expedition, a distillery set in a former car repair shop in the Lawrenceville neighborhood, is run by founder and distiller Kenyan Hicks, a former Marine. He has already gotten a medal for his American-style gin. A block away is Arsenal Cider House, a taproom and bottleshop for the award-winning cidery which also produces several varieties of mead. Named for the nearby Allegheny Arsenal, this first cider house in Western Pennsylvania has a Civil War theme, showing pistols for tap handles.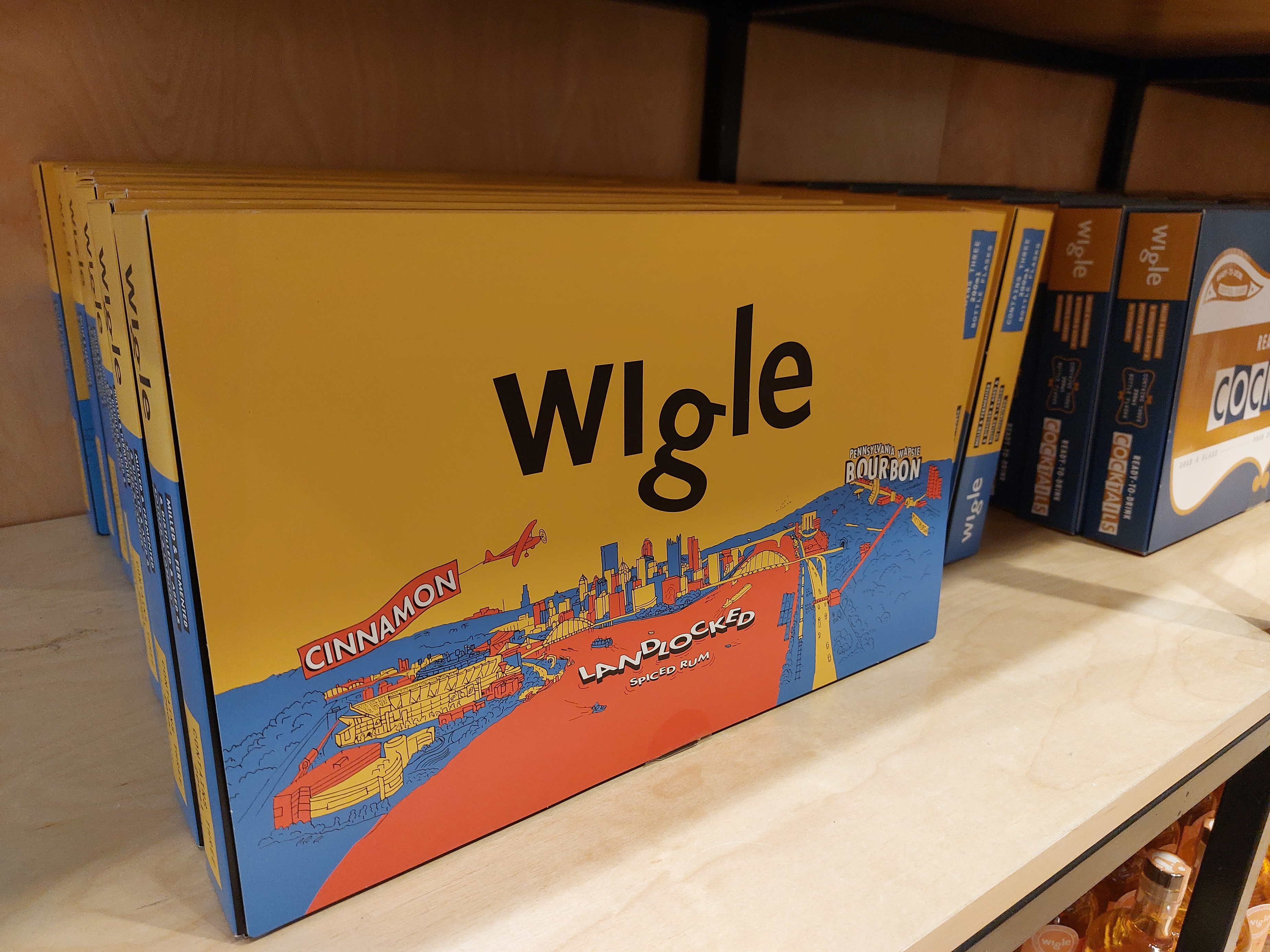 Unexpected Wines
Baseball Hall of Famer and former Pittsburgh Pirate Roberto Clemente is much beloved in this city, so no one's shocked he has his own museum here. However, what might be a surprise is either the setting – in a restored 1896 fire station – or, even more likely, the winery in the basement. Engine House Number Twenty-Five Wines sources its grapes from California, South Africa and Chile and ages the wines in French, American and Hungarian oak barrels. But stroll amid the barrels and you'll notice some VIP names and logos. Stars from Smokey Robinson and Eddie Vedder to athletes Mario Lemieux and Franco Harris have invested in vintages, signing the resulting bottles to draw higher prices which in turn help fund Clemente Museum.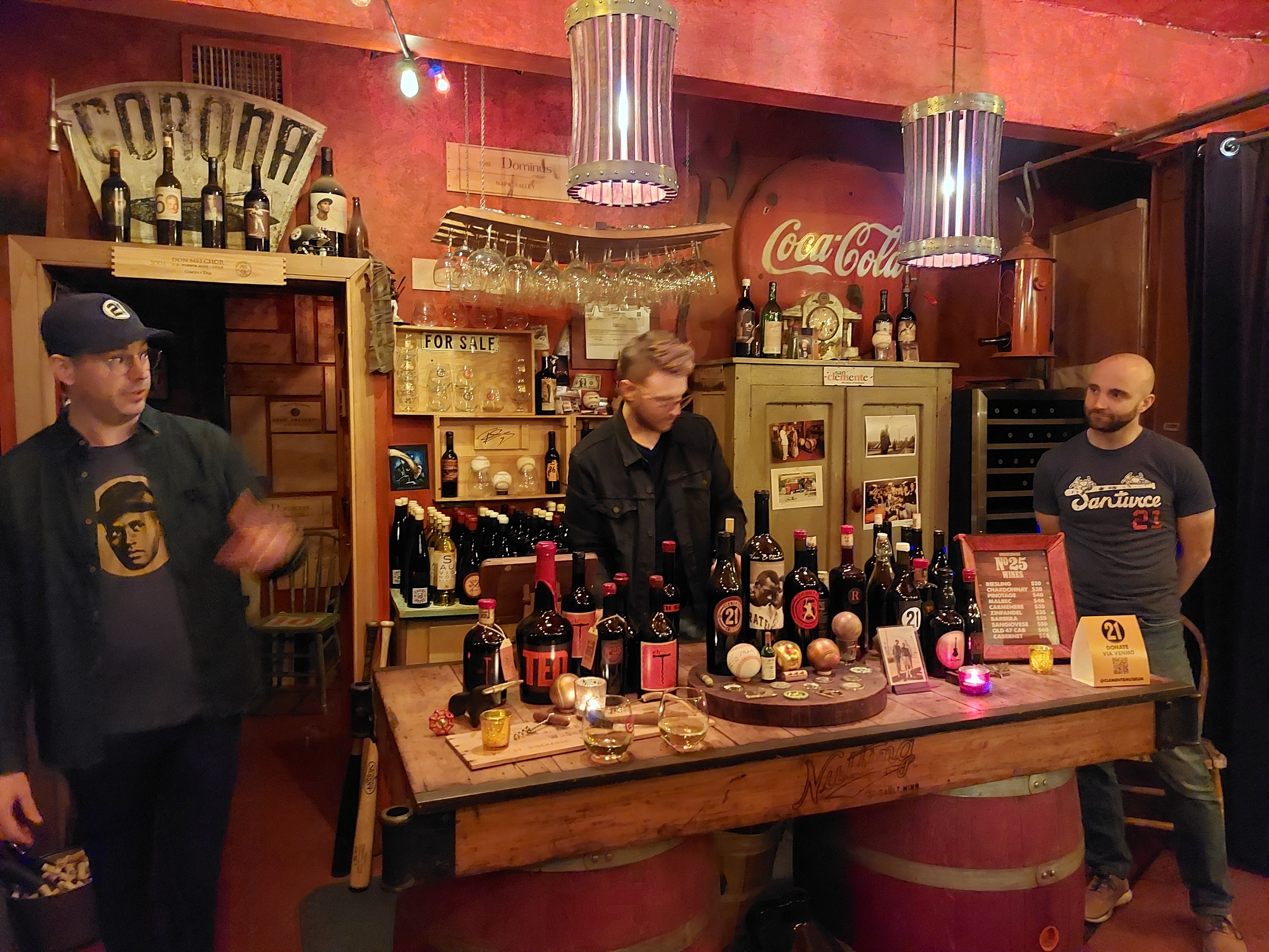 If You Go
When to Go: CBX will be held March 29-April 2, but anytime is good for craft beverages and dining. See the redbud blooms in mid-April.
Where to Stay: For a central location, stay at Joinery Hotel, part of Hilton's Curio Collection. It has a great rooftop view and offers fine dining at Christian James. It is set in an a renovated 1924 Gothic-Revival-style Salvation Army building.
Note: Download the Pittsburgh a la cARTe Pass, a free phone passport that gets you discounts on more than a dozen attractions.
For More Information: Visit Pittsburgh Brewers Guild for brewery trails, a guide and more. Buy their passport at member breweries. For more info, see VisitPITTSBURGH.