Speed, power, and finesse describe the all-new 2023 MacBook Pros, and it's all thanks to the M2 Pro/Max chip under its hood. Here's our review.
I've been a MacBook Pro user ever since I was in university. My first MacBook, the chunky 13-inch 2011 model, lasted me a good number of years before I eventually bought the 2017 model. Fast forward just a few years later, and I found myself somewhat disappointed. My 2017 MacBook Pro had begun deteriorating: the keyboard buttons started falling off and my battery was shot. Clearly, the longevity of this model wasn't like its predecessors. On top of that, I had to buy a THB1,000 accessory that dangles awkwardly off the side just so I can have USB and HDMI connectivity.
I was disappointed with the 2017 model. So when I got the chance to try out the latest MacBook Pro models now with the M2 Pro and M2 Max chips, I approached it with a little incredulity. Will these new models bring back my trust in MacBooks? And will they be worth the money what with their hefty price tag?
[Hero image credit: Apple]
Our review of the new 2023 MacBook Pro with the M2 Pro and M2 Max chips
Back to basics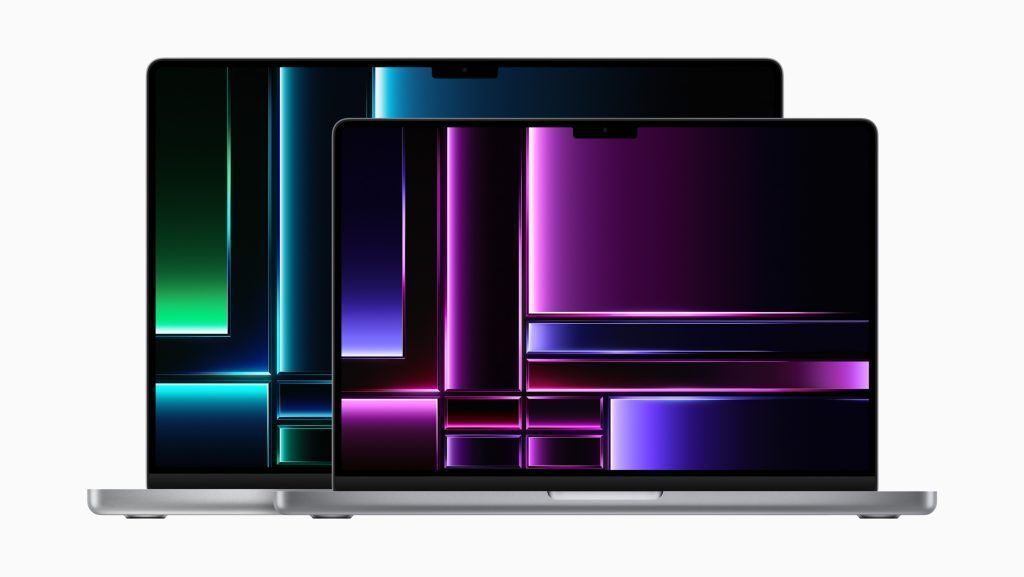 Looking at the exterior of the 2023 MacBook Pro, not much has changed since the last model. In fact, it's identical. Some might say that's a drawback, but Apple going back to the basics has only benefitted them. The gimmicky touch bar is gone and the tactile function rows are back. HDMI and SD card ports as well as a headphone jack (yes, in the age of Bluetooth headphones) have also returned, doing away with the Lighting-port-only scheme. No USB-A port though, but I didn't find myself using that anyway. 
Also making a comeback is the MagSafe power adapter, which makes things easier since you just clip in/clip out the charger instead of actually inserting it. It lessens the possibility of breaking the charger, and with the braided wire, fraying cables are less likely.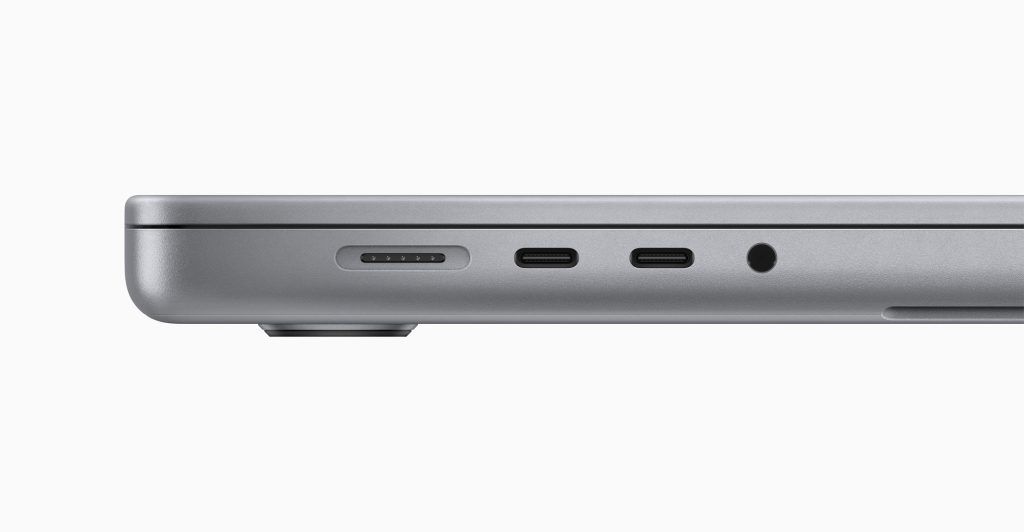 These returning features aren't new though. They were reintroduced in the previous MacBook Pro models. But Apple going back to the basics and sticking with it in this 2023 model is great. While the company is known for being innovative, it's good that they also know to backtrack when something hasn't worked.
The need for speed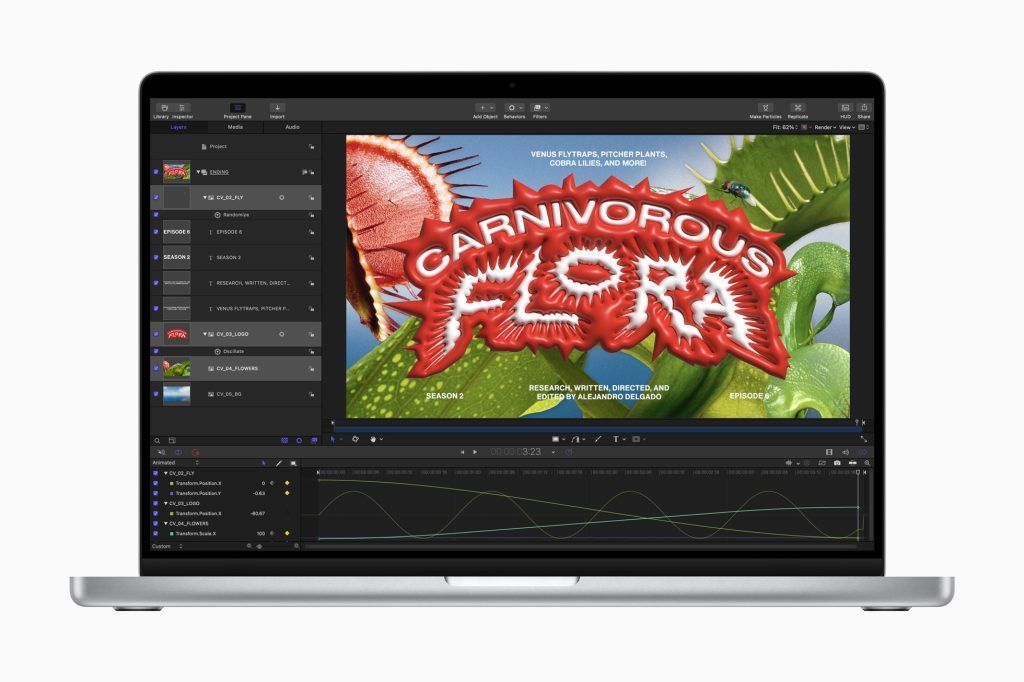 What Apple is touting for this new 2023 MacBook Pro model is that it now comes with either the M2 Pro or M2 Max. The M2 Pro has up to 12-core CPU, 19-core GPU, and 32GB of unified memory. Meanwhile, the Max boasts up to 38-core GPU and a whopping 96GB of unified memory. Those numbers may not mean anything to you, but what Apple is basically saying is that these bad boys are fast.
Coming from a 2017 MacBook Pro that ran on an Intel chip, the difference is vast. The Apple silicone chip is far superior and it's evident even in something as simple as restarting the laptop. I was watching a YouTube video when I hit restart, and almost immediately after rebooting and login, the video just resumed playing with all my previously opened apps opening up almost instantly.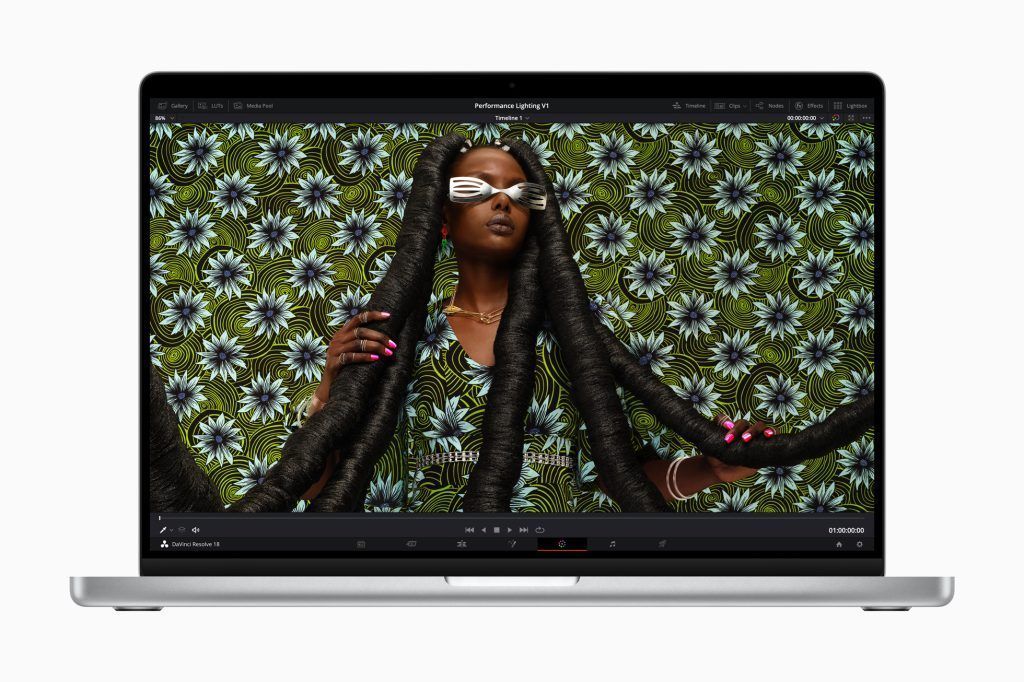 That, of course, is just a minuscule example of the utterly gargantuan tasks the M2 Pro and Max allow you to do. Running "demanding" apps like Da Vinci Resolve, Photoshop, Final Cut Pro, and Octane X individually on these MacBooks is not a problem. Running all four of them simultaneously? Still smooth as ever. Videos and graphics can render in real-time and you can also test out the game you're creating with no issues at all, even if they're all still running in the background.
The Apple ecosystem
The M2 Pro/Max Macbook Pros do also come with other features like the many things you can do with an Apple ecosystem. Make your iPhone your webcam, easily make your iPad a second screen, send files between all your iOS devices with ease—it's all there. However, these features aren't exclusive to the 2023 MacBook Pro and are instead new features in software updates. 
As for its longevity, which was the gripe I had with the 2017 model, that's yet to be seen. Unlike phones, laptops aren't meant to be changed every year. The improved Bluetooth and wi-fi connectivity are all meant to accommodate future improved connections, so evidently, it was made with longevity in mind. The battery also has an additional hour of battery life compared to its predecessor. Hopefully, that means the battery health remains intact for longer. 
To buy or not to buy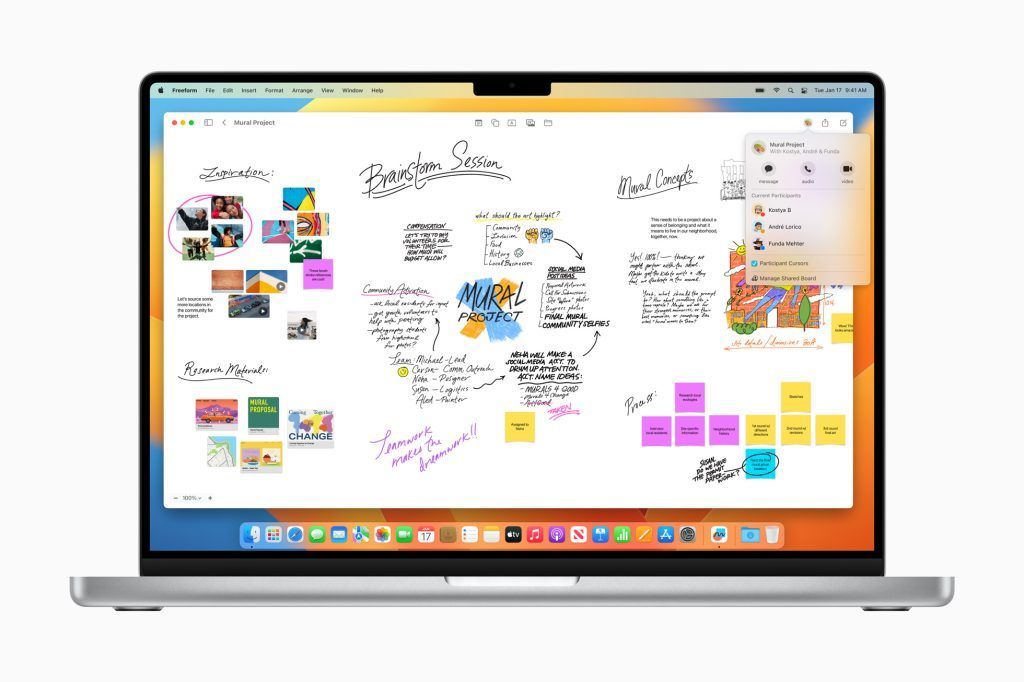 If you're going to shell out your money for these new 14-inch and 16-inch MacBooks, you're basically buying the chip. While that may sound underwhelming to some, the chip's powerful performance is worth every penny. It will save you lots of time and, more importantly, save you from any headaches due to a laptop that can't handle the workload you're putting on it. 
That being said, it all depends on what you're going to use this laptop for. If you're a graphic designer, an artist, or a videographer that's always on the go and you don't want a desktop to lock you down in one place, this is the perfect laptop for you. The M2 Pro and Max's performance was made for you. 
However, if you're simply looking for a new laptop, these may be a little overkill. If you were like me through and you're coming from a Mac that's running on Intel, now is the time to make a switch. The M1 models are there as a cheaper alternative while still offering you the performance of Apple silicone. But I'm not gonna lie: having the M2 Pro/Max's power at your fingertips feels good and knowing that you've got such a powerful chip means the possibilities of what you can do are, at least for now, endless. 
The 2023 14-inch MacBook Pro with the M2 Pro chip starts at THB73,900. The 2023 16-inch MacBook Pro with the M2 Pro chip starts at THB89,900.
This story originally appeared on Prestige Online Thailand.
Eric E. Surbano
Eric can be found lost in his own world jamming with headphones on while writing when he's not prepping for a DnD session or researching 'Star Wars' galactic history on Wookiepedia. A proud Ravenclaw, he loves playing (and writing about) video games, humming the 'Doctor Who' theme under his breath, and rewatching 'Friends', 'New Girl', and 'The West Wing'.
---
Subscribe to our newsletter to get the latest updates.
You're all set
Thank you for your subscription.