Ready for spring break?
Don't fret if you haven't made plans yet. There are lots of options whether you want to be among the first to experience a new theme park ride, see how many sites you can pack into a city visit, ski or ride in spring sunshine or bask on the beach, frothy drink in hand.
Let's not forget spring training, whether in Arizona or Florida. Whether you opt for Florida's Grapefruit League or the Arizona Cactus League (15 teams across 10 stadiums), you are guaranteed a good time at the small stadiums. Your kids might even get some autographs.
Because the tickets at most ballparks are half what they would be at a regular season game (typically starting at less than $30), you won't feel any guilt if you leave early. And there are plenty of hotel packages. For example, at Hotel Valley Ho, mere minutes away from Scottsdale Stadium, there's a Play Ball package, providing 20 percent off the room rate, a food and drink credit, souvenir baseball, cabana discount, and a sweet treat.
The Florida Grapefruit League comprises 15 MLB teams who play in 13 local stadiums along the Atlantic and Gulf coasts of the state. Tampa, for example, hosts the New York Yankees and a beautiful waterfront.
With our friends at Family Travel Forum we've put together Spring Break Ideas to Meet Every Family's Wish List. Whatever your budget and whether you've just got a long weekend or a week, you're sure to find the perfect outing. Just make sure to include the kids in the planning.
How about a less-visited national park? There are 423 parks in the National Park Service, offering monuments, public lands and waterways to choose from. Take the family to explore a cave (see the bats fly out at night in Carlsbad Caverns, New Mexico), row in brackish waters reminiscent of "Swamp Thing" at Congaree National Park, peer into ancient cliff dwellings like we did (Mesa Verde National Park in Colorado). Remember that at all parks you will find rangers eager to help you make the most of your family's time. Check online in case you need to book ahead for special free activities, guided hikes and talks, and the Junior Ranger program.
Combine a trip to San Francisco (got to love riding a cable car up and down the city's famous hills and the museums) with a visit to Sonoma County, just an hour north of San Francisco and bounded by the Pacific Ocean to the west with more than 50 miles of coastline and many kid-friendly wineries. Not only is it beautiful, less crowded, less expensive and more relaxed than Napa Valley, but winter and spring temperatures are perfect. Go for hikes (perhaps through a redwood forest) and bike rides (there are some 60,000 acres of state and regional parks).
Consider a dude ranch where there's much more to do than ride horses—mountain bike, fish, hike, indulge in a spa treatment and there's no need to worry about cooking meals or entertaining the kids as we discovered at the family-owned White Stallion Ranch outside of Tucson, Arizona. Contact the Dude Ranchers Association for suggestions of what might work for your family.
Relax at an all-inclusive resort. Riviera Maya south of Cancun is booming with new luxury resorts. Just make sure you choose a resort that offers age-appropriate activities for your family. The all-suite oceanfront Generations Riviera Maya is touting deals up to 45 percent off.
On St. Lucia, the all-inclusive Coconut Bay Beach Resort & Spa has been selected as a Good Housekeeping 2023 Family Travel Award Winner for its baby care. New parents will love the Splash Wing and the CocoLand Kidz Klub that welcomes kids infants to 12 year olds.
There's nothing like a blue-sky day at a snow resort. And there's no better time than spring when the weather is warmer to enjoy the slopes and the mountains, especially this year with so much snow. Enjoy a mega resort like Vail or take your snow bunnies to a smaller local (and cheaper) resort a drivable distance from your home. Many pro athletes started at just such resorts. Check out our Fun in the Snow section for ideas. Save up to 30 percent at Deer Valley Resort in Utah (just remember, no snowboarders allowed). With one of the longest ski seasons in the country, Mt. Bachelor, the largest snow resort in the Pacific Northwest, makes for a great spring skiing destination with celebrations, including ski and ride competitions, weekly live music, and multi-day van-life festivals.
If you have golfers in the family, you know that Myrtle Beach is one of the most popular East Coast destinations for golfers (90 courses) because it's affordable, the season is long and the non-golfers will enjoy the 60 miles of beaches. Also consider North Myrtle Beach with eight golf courses and eight mini golf courses, affordable accommodations, plenty to do on the beach and where families love the North Myrtle Beach Park & Sports Complex complete with batting cages, a 25-acre lake, floating obstacle course and three playgrounds. But there are plenty of deals to get kids out on the course elsewhere.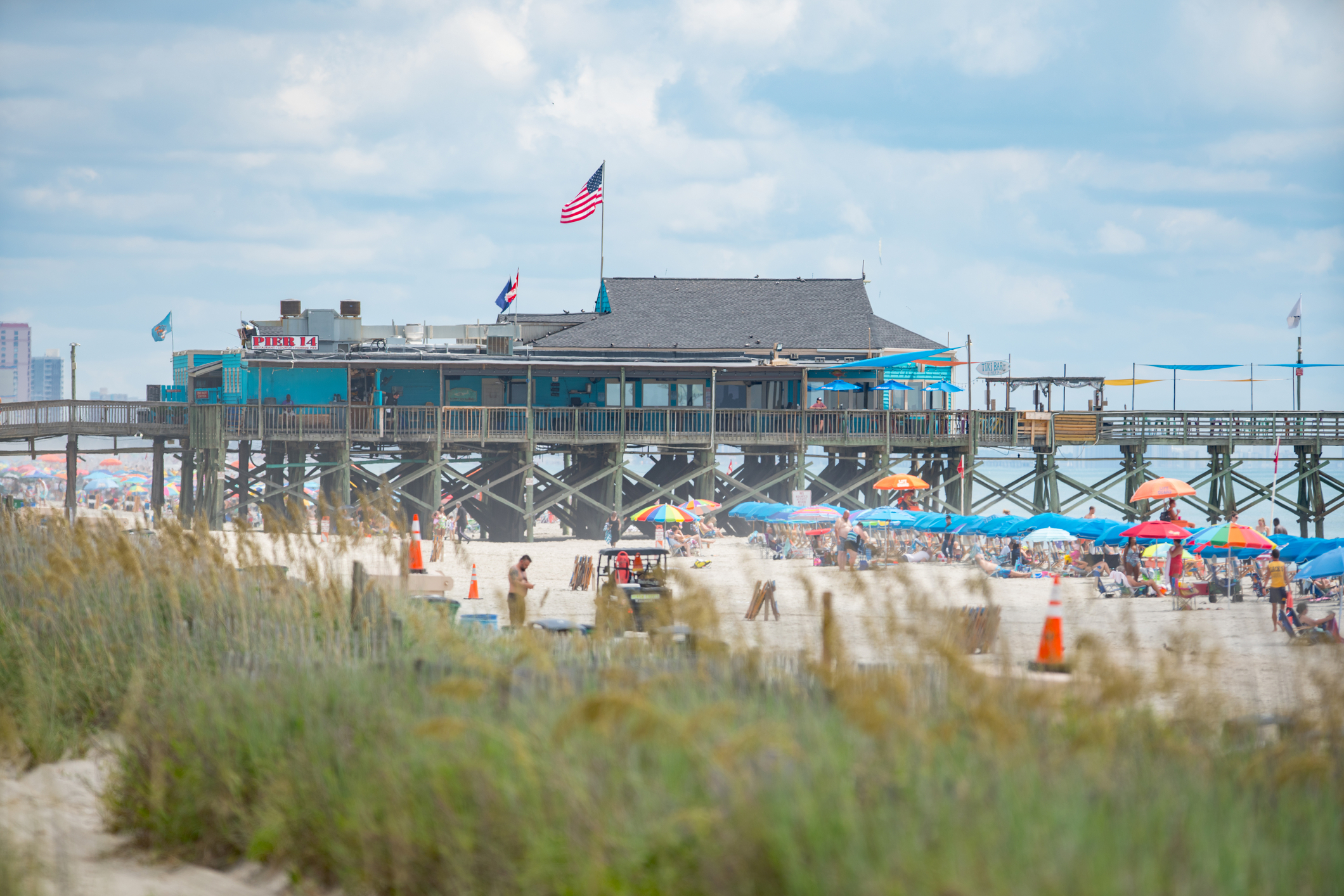 Calling all theme park fans. Super Nintendo World has just opened at Universal Studios Hollywood—an entire themed area. Coming this spring to Dollywood in Pigeon Forge, Tennessee, is Big Bear Mountain, the park's longest coaster. It travels through the Smokies looking for Big Bear. From March 11 through April 8, celebrate the 50th anniversary of "I Will Always Love You," one of Dolly Parton's biggest hits, with a festival celebrating the art of songwriting. Those heading to SeaWorld San Diego can check out Arctic Rescue, the longest and fastest straddle coaster on the West Coast. Hop on your snowmobile and ride to the rescue of Arctic animals.
There's no need to stay home if your family includes someone with special challenges. Certainly, it's not easy to travel, but the good news is more places are becoming more inclusive. Look for theme parks like Sesame Place in San Diego and the Peppa Pig Theme Park in Florida, hotels, museums and more that have become Certified Autism Travel Centers.
Happy spring!