When we think of Macau, many things come to mind—casinos, quaint cafes, and extravagant hotels. The bustling metropolis is synonymous with glitz and glamour. Macau is also home to some of the world's most stunning hotels, many with 100s of suites and state-of-the-art facilities. But you're guaranteed a luxurious stay in whatever Macau hotel suite you choose.
So, if you're on a little holiday in this city, you can't miss your chance to relax and unwind at one of the lavish hotels. And nothing screams luxury more than a suite. To help you narrow down your 'best hotel suites in Macau' search, we have the following recommendations:
The Venetian Macao
When talking about Macau hotel suites, The Venetian Macao simply can't be left out. After all, the hotel only offers suites, and all 3,000 of them are more than 70 square metres in size. The entire hotel features the famed canals and architectural wonders of Venice in Italy. Among the single-room suites, we recommend the Rialto Deluxe Suite, complete with an elegant living room ideal for relaxation and entertainment. In addition, it has a fully stocked mini-bar, two 55-inch TVs, two workspaces, and deluxe marble bathrooms. When it comes to dining options, you'll never run out of choices at The Venetian Macao. Whether you're looking for Chinese food or Japanese cuisine, there are 150 restaurants to choose from!
Address: Estrada da Baía de N. Senhora da Esperança, s/n, Taipa, Macao
Phone: +853 2882 8888
Website: venetianmacao.com
Price: Starting from MOP 2,479
Book your stay with Booking.com
The Parisian Macao
Over at The Parisian Macao, you'll feel like you're in Paris. The guestrooms at this luxury hotel are designed with contemporary French flair. A few selected rooms and suites also offer views of Macau's half-scaled Eiffel Tower replica. You'll love the Eiffel Tower room, which offers incredible sunset views over the Cotai Strip. It comes with either two queen-sized beds or one king-sized bed, perfect for couples or families. Moreover, the comfort space is replete with the fully stocked mini-bar, view of the Eiffel Tower replica, and elegant bath accessories. You will be spoiled for choice with various dining options, from Western cuisine to Asian dishes.
Address: Cotai, Estrada do Istmo, Lote 3 da Parcela 1, Macao
Phone: +853 2882 8833
Website: parisianmacao.com
Price: Starting from MOP 2,198.40
Book your stay with Booking.com
Sands Macao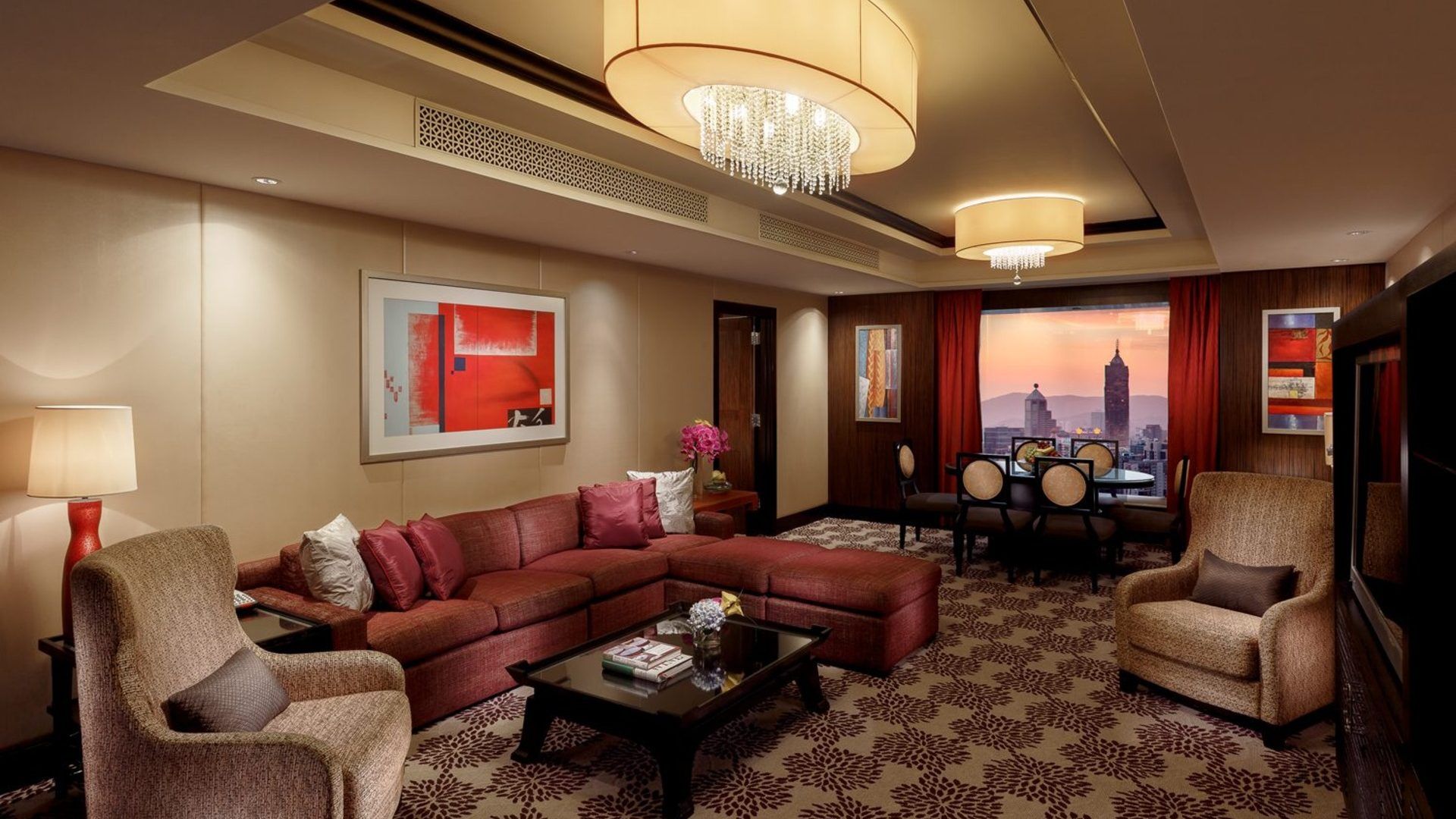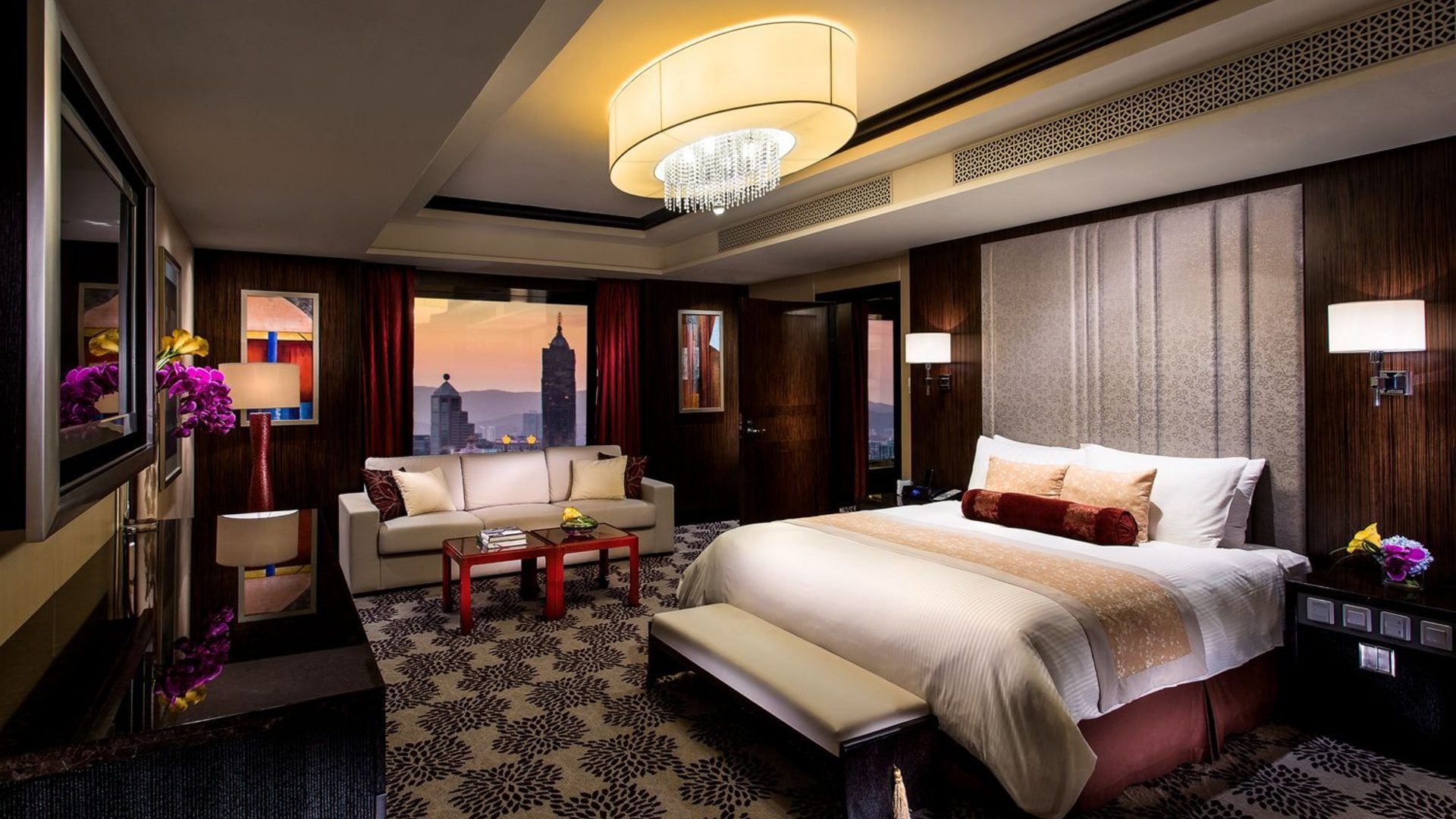 Sands Macao is the first Las Vegas-style hotel in the city, setting the benchmark for many of the other luxury hotels that follow. The hotel boasts 289 luxury suites, a dazzling golden glass exterior, and a spa and swimming pool. The Executive Suite has living rooms and dining space, sea views, marble bathrooms with rainforest showers, a jacuzzi, and more. During your stay at this lush property, don't miss Golden Court for the best contemporary Cantonese cuisine. Also, Copa Steakhouse is a must-visit if you want to try out some juicy and melt-in-your-mouth steak. See the list of dining options here.
Address: 203 Largo de Monte Carlo, Macau
Phone: +853 2888 3330
Website: sandsmacao.com
Price: Starting from MOP 2,478.40
Book your stay with Booking.com
Banyan Tree Macau
Looking for an urban sanctuary in the heart of the city? Head over to Bayan Tree Macau. The hotel prides itself on being a heavenly oasis, with private gardens and lavish villas. It's the only resort in Macau that houses a relaxation pool in every suite, as well as private outdoor pools and indoor jet pools at every villa. The Cotai Pool Suite – King is a popular choice as it has a custom wooden bathtub, but the Banyan Pool Suite is equally as appealing with its separate dining and living quarters. Make time for Banyan Tree's signature restaurant, Saffron which is located on the hotel's top floor and serves authentic Thai food. For the ultimate relaxation, drop by the spa and choose from more than 20 treatments!
Address: Cotai, Avenida Marginal Flor De Lotus, Macau
Phone: +853 883 6888
Website: banyantree.com
Price: Starting from MOP 2,674
Book your stay with Booking.com
Grand Hyatt Macau
Grand Hyatt Macao is the answer if you're looking for an option that's not inspired or a replica of any other landmark. It has 791 guestrooms and suites that offer spectacular views. There's plenty to do here! Sweat it out at the spacious 24-hour fitness centre, unwind at the 40-metre temperature-controlled outdoor swimming pool, or treat yourself to delicacies at any award-winning restaurant. Among the rooms, the Grand Deluxe Suite King is your best bet—the space has a separate living area and views of the Cotai skyline.
Address: Estrada do Istmo, City of Dreams, Macau
Phone: +853 8868 1234
Website: hyatt.com
Price: Starting from MOP 2,705
Book your stay with Booking.com
Four Seasons Hotel Macao
Four Seasons Macao has almost everything you're looking for within reach—360 guestrooms and suites, Michelin-starred dining, outdoor pools, spa treatments, and fitness facilities. An exciting mix of contemporary luxury but also laidback recreation, the hotel is all about promoting one's well-being. Something as small as herbal and fruit tea prepared by the staff shows their focus on details. There are five types of suites to choose from, but we recommend the Executive Suite, with its soft, warm hue and contemporary Portuguese style. It also has a full marble bathroom with a guest powder room. Oh, did we mention this Macau hotel suite has 24-hour in-room dining too?
Address: Estrada da Baia de Nossa Senhora da Esperanca, Macau
Phone: +852 2881 8888
Website: fourseasons.com
Price: Starting from MOP 3,890
Book your stay with Booking.com
Ascott Macau
Ascott Macau only has 110 suites but don't let that fool you as each one feels like an entire apartment. This hotel is in the heart of the metropolis, giving its guests easy access to local attractions and dining options. Each suite is equipped with an open kitchenette, living room, and dining area, and is packed with Portuguese design influences. The Noble Suite marries comfort and luxury and is filled with modern furnishings, in addition to a stunning view of the city. The slightly bigger Executive Suite boasts a workspace, an-suite bathroom, and built-in mirror-integrated television.
Address: No. 339 Rua Ci dade de Barga, Macau
Phone: +853 2822 0688
Website: ascottchina.com
Price: Starting from MOP 2,180
Book your stay with Booking.com
Wynn Palace
Retreat into one of their 1,706 rooms and suites and dine at the tempting list of restaurants from casual to fine dining. The hotel's interiors have a neutral palette for relaxation. You can go right with any room, but we recommend the Executive Suite. The 89-square-metre suite has an expansive living room, marble-topped dining table, and plush seating. Sleep may be your favourite part of the day here, as the bed comes covered with a 507-thread-count sheet of Egyptian cotton.
Address: Cotai, Junto à Avenida da Nave Desportiva, Macau
Phone: +853 8889 8889
Website: wynnpalace.com
Price: Starting from MOP 2,630
The Londoner Hotel
Just as its name suggests, The Londoner Hotel's 600 suites are filled with subtle references to British design whether it's in the patterns, furniture, or art. Designed by architect Steve Leung, the suites come complete with Victorian-style bathtubs surrounded by refined details. For instance, the Louis Suite has a selection of distinctive art pieces in the living room, a three-function shower, a foot massager, and an upscale British atmosphere bedroom area. A stay at The Londoner Hotel isn't complete without enjoying their buffet, afternoon tea, or refreshing cocktails at The Residence, which is exclusive only to hotel guests. Take your pick at their selection of British-inspired restaurants.
Address: Cotai, Estrada do Istmo., Parcelas 5 e 6, Macau
Phone: +853 2886 6888
Website: londonermacao.com
Price: Starting from MO P9,298
Book your stay with Booking.com
Which Macau hotel suite are you planning to book?
Frequently Asked Questions (FAQs)
Question: What are the best suite hotels in Macau?
Answer: There are many hotels with great suites to choose from. The Venetian Macao has Venice-inspired suites while Banyan Tree Macau's hotel suites include a relaxation pool.
Question: What are the amenities available in Macau's most extravagant hotel suites? 
Answer: The most luxurious hotel suites have a number of amenities including private relaxation pool, jacuzzi, marble bathrooms, massager, and living and dining areas.
Question: What are some of the must-visit attractions in Macau beyond the hotel suites? 
Answer: You can visit plenty of historical sites in Macau like the Ruins of St. Paul as well as many casinos.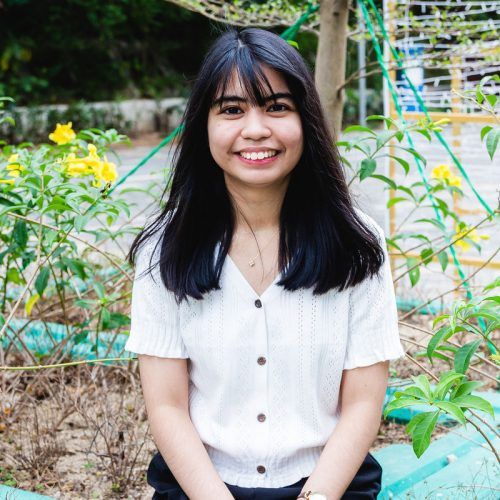 Jianne Soriano
An introvert at heart, Jianne expresses herself best through her writing. Her passion lies in covering food and dining, music and entertainment, and arts and culture. When she's not writing, you can find her visiting art exhibitions, watching movies or Korean dramas, or travelling solo.
---
Subscribe to our newsletter to get the latest updates.
You're all set
Thank you for your subscription.