Actor Ke Huy Quan capped off his golden run at awards ceremonies by winning the Best Supporting Actor award for Everything Everywhere All at Once at Oscars 2023. The event was held at the Dolby Theatre in Los Angeles on 12 March.
Other nominees in the category were Judd Hirsch for The Fabelmans, Brian Tyree Henry for Causeway, and Brendan Gleeson and Barry Keoghan for The Banshees of Inisherin.
In the history of the Oscars, this win makes Quan only the second male Asian actor to take home the statuette in the category. Cambodian American Haing S. Ngor was the first when he won in 1984 for his performance in The Killing Fields.
Ke's emotional speech
'This is the American Dream'
A visibly emotional Quan received a standing ovation from the audience.
"My mom is 84 years old and she is at home watching. Mom, I just won an Oscar! My journey started on a boat. I spent a year in a refugee camp and somehow I ended up here — on Hollywood's biggest stage," he said.
"I cannot believe this is happening to me. This is the American Dream," he said.
He thanked his family and all cast and crew members of the film, including Michelle Yeoh.
"To all of you out there. Please keep your dreams alive. Thank you so much for welcoming me back. I love you," Quan said.
A comeback with an Oscar win
Ke Huy Quan's success at the awards, including the Oscars, is widely seen as one of the greatest comebacks in Hollywood.
The Vietnamese-American actor made his debut as a child artiste playing Short Round in Indiana Jones and the Temple of Doom (1984). However, the lack of opportunities as an Asian in Hollywood forced him to put acting on the back burner and take up work behind the camera.
In Everything Everywhere All at Once — his first major film in almost 40 years — Quan plays Waymond Wang, a character who is depicted in three different personalities.
Quan had already bagged over 50 awards across supporting actor categories through the 2022-23 awards season before his Oscar win. These include a Critics' Choice Award and a Golden Globe award.
He is also the first Asian male actor to win the best supporting actor award at the Screen Actors Guild Awards.
Other wins for Everything Everywhere All at Once
While Quan took home the Best Supporting Actor award, Jamie Lee Curtis won the Oscar for Best Supporting Actress for the same film. Curtis, a first-time nominee and now a winner at the age of 64, thanked her family and the "hundreds" of people who were behind Everything Everywhere All at Once.
"The entire group of artists who made this movie – we just won an Oscar!," she said, adding, "To all of the people who have supported the genre movies that I have made for all of these years. The thousands and hundreds and thousands of people, we just won an Oscar, together! "
Daniel Kwan and Daniel Scheinert, the directors of the film, won the awards for both Best Director and Best Original Screenplay. Paul Rogers won in Best Film Editing category.
(Main and Featured images: Frederic J. Brown/AFP)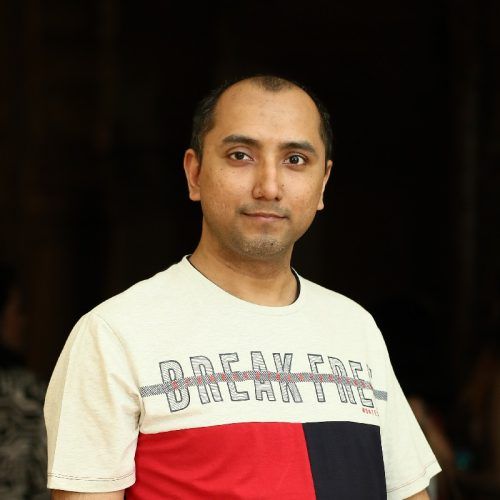 Manas Sen Gupta
Manas Sen Gupta writes at the intersection of tech, entertainment and history. His works have appeared in publications such as The Statesman, Myanmar Matters, Hindustan Times and News18/ETV. In his spare time, Manas loves studying interactive charts and topographic maps. When not doing either, he prefers reading detective fiction. Spring is his favourite season and he can happily eat a bowl of noodles any time of the day.
---
Subscribe to our newsletter to get the latest updates.
You're all set
Thank you for your subscription.