The latest tasting menu from Stage restaurant features an eclectic selection of the world's finest ingredients, artistically put together and served up with trademark contemporary French flair.
(Hero image: Wild-caught tiger prawn with decorated endive and mustard)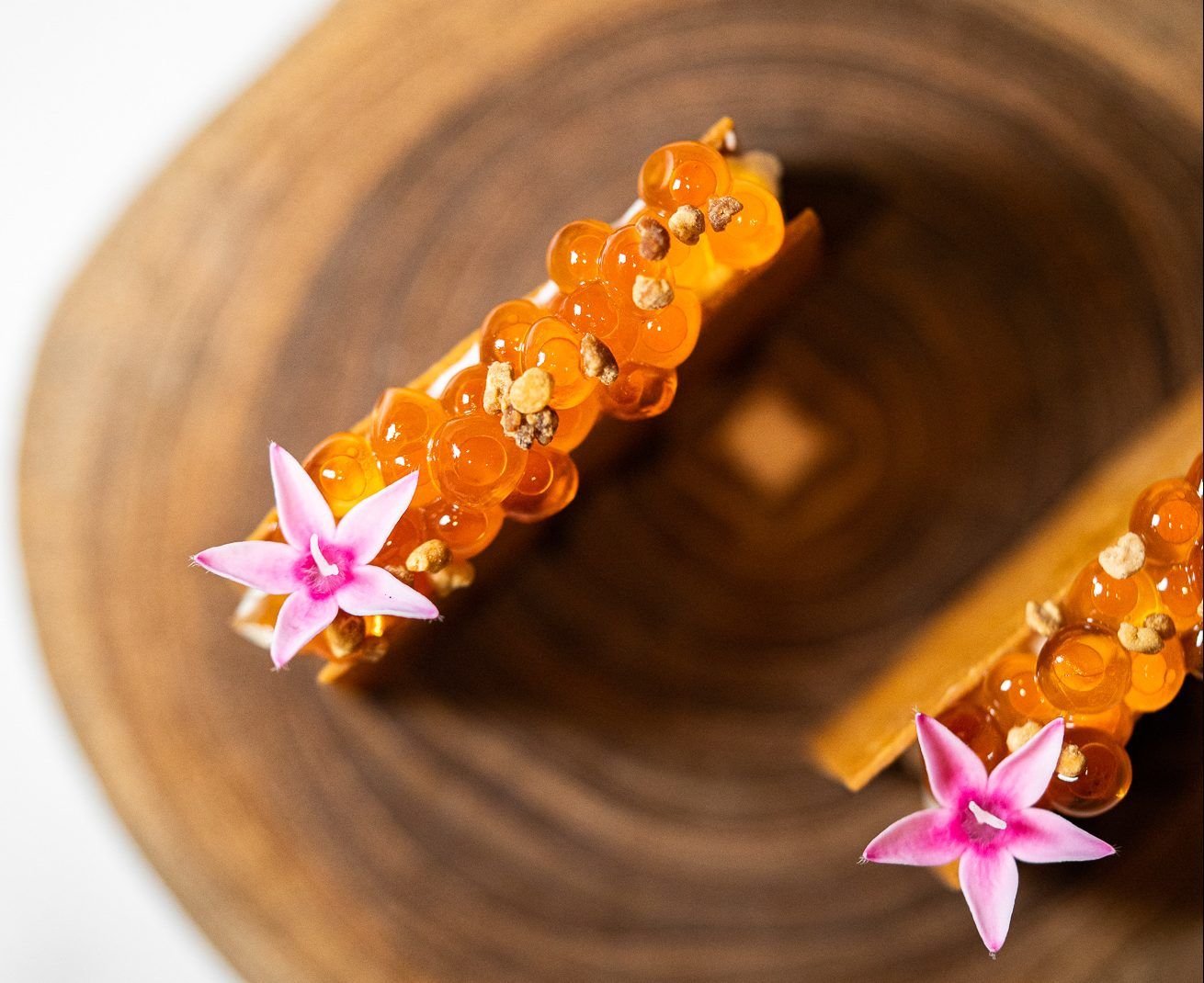 Situated in Ekkamai, Stage manages to escape the vibrant pulse of the street, nestled between Sois 19 and 21. The restaurant is easy to spot thanks to its signature navy blue exterior. Equally impressive, the interior design presents an air of subtle elegance with a blend of minimalistic Scandinavian decoration and Parisian chic accents. The dining room welcomes approximately 30 guests, including a semi-private chef's table that allows a close-up view into the bustling open kitchen.
About 'Stage Menu 10.0'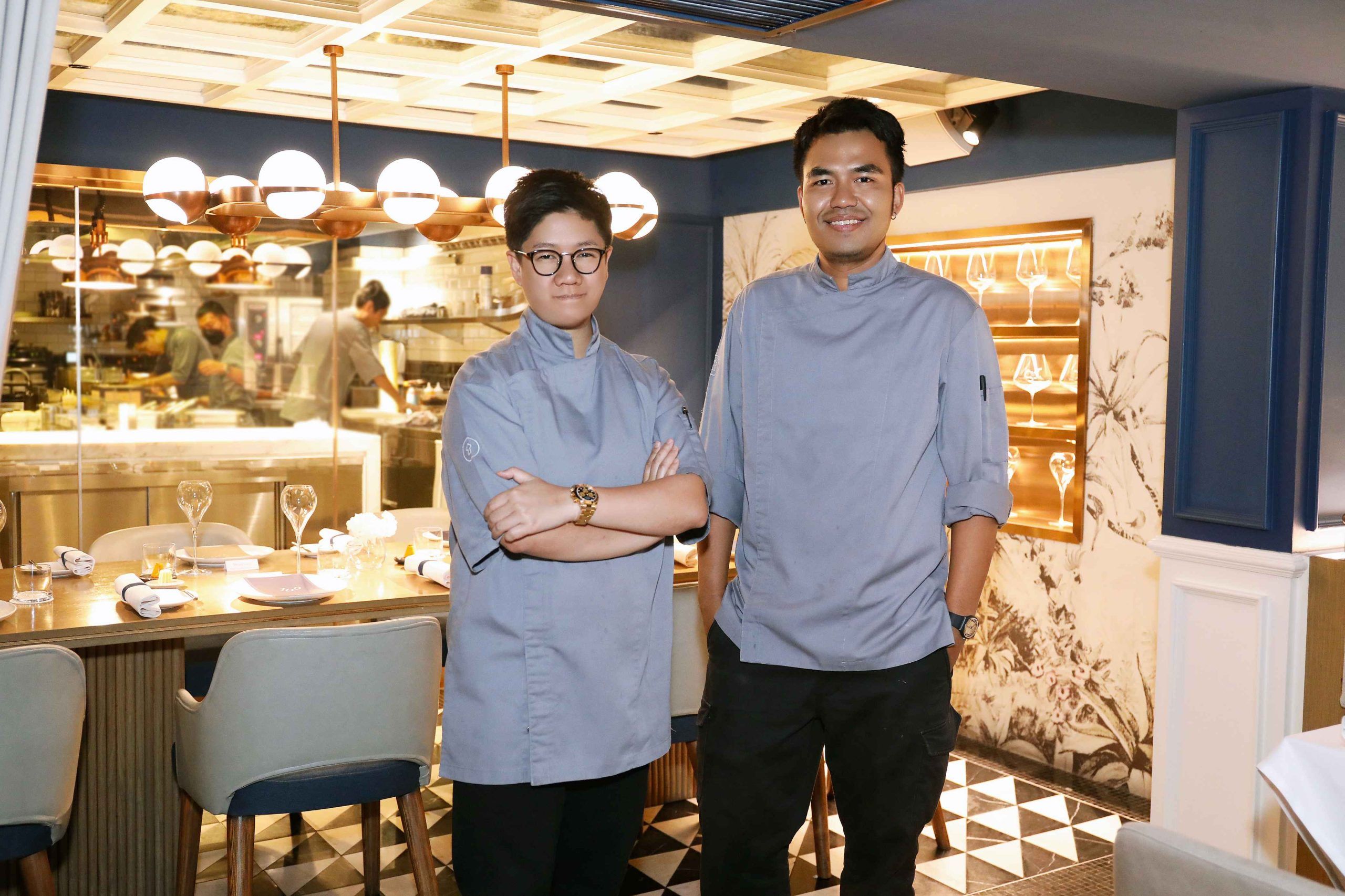 Stage is a casual fine dining French restaurant created by Chef Sainisa "Jay" Sangsingkeaw. For 'Stage Menu 10.0', the restaurant welcomes Chef Nonthabood "Arm" Jansawang to the team. As the new head chef, Arm brings his passion, creativity, and six years of work experience in two Michelin-starred restaurants, to the plate. The attention to detail is evident in the top shelf seasonal ingredients, which have been sourced across Europe, Asia and Thailand. And the playfully innovative plating begs for a couple of snapshots before taking a bite. 
The 'Stage Menu 10.0' provides two tasting menus: The 6-course tasting menu priced at THB 2,900++, and the 'Stage Experience' 10-course tasting menu priced at THB 4,900++. You may notice some alteration in the menu every few months due to the ingredient's availability and the team's inspiration.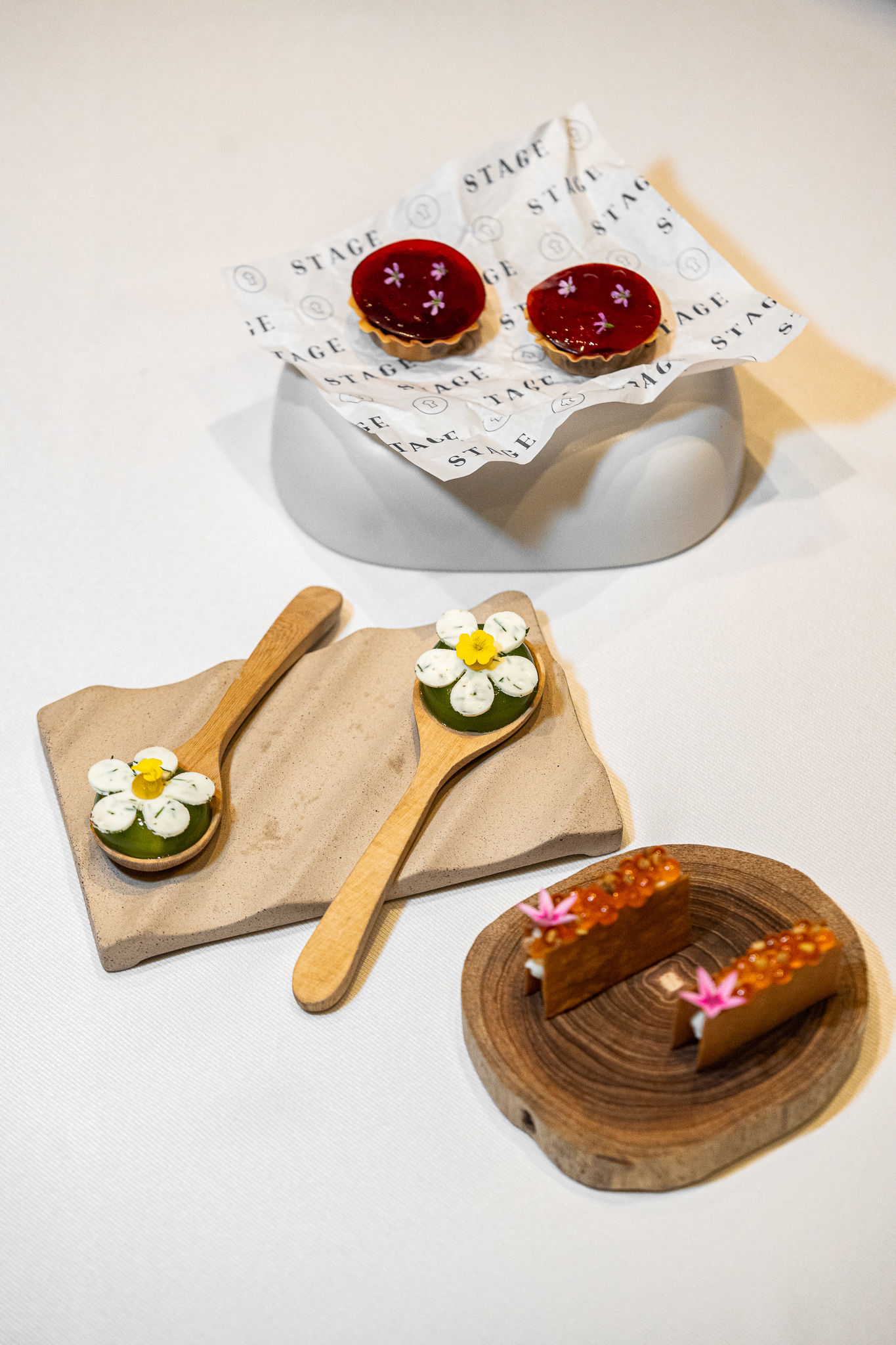 The meal starts off on a high note with three stellar 'Welcome Bites'. The first, a biscuit with honey cream, ikura, and bee pollen, delivers a satisfying crunch with a pleasant overall umami flavour. The dazzling second bite is the duck liver with sun-dried cherry and mulled wine served in a delicate tart shell. While the last bite consists of pickled granny smith apple with dill cream and celery, all balanced on a wooden spoon. The acidic tang of the apple definitely clears your palate for more upcoming delicacies.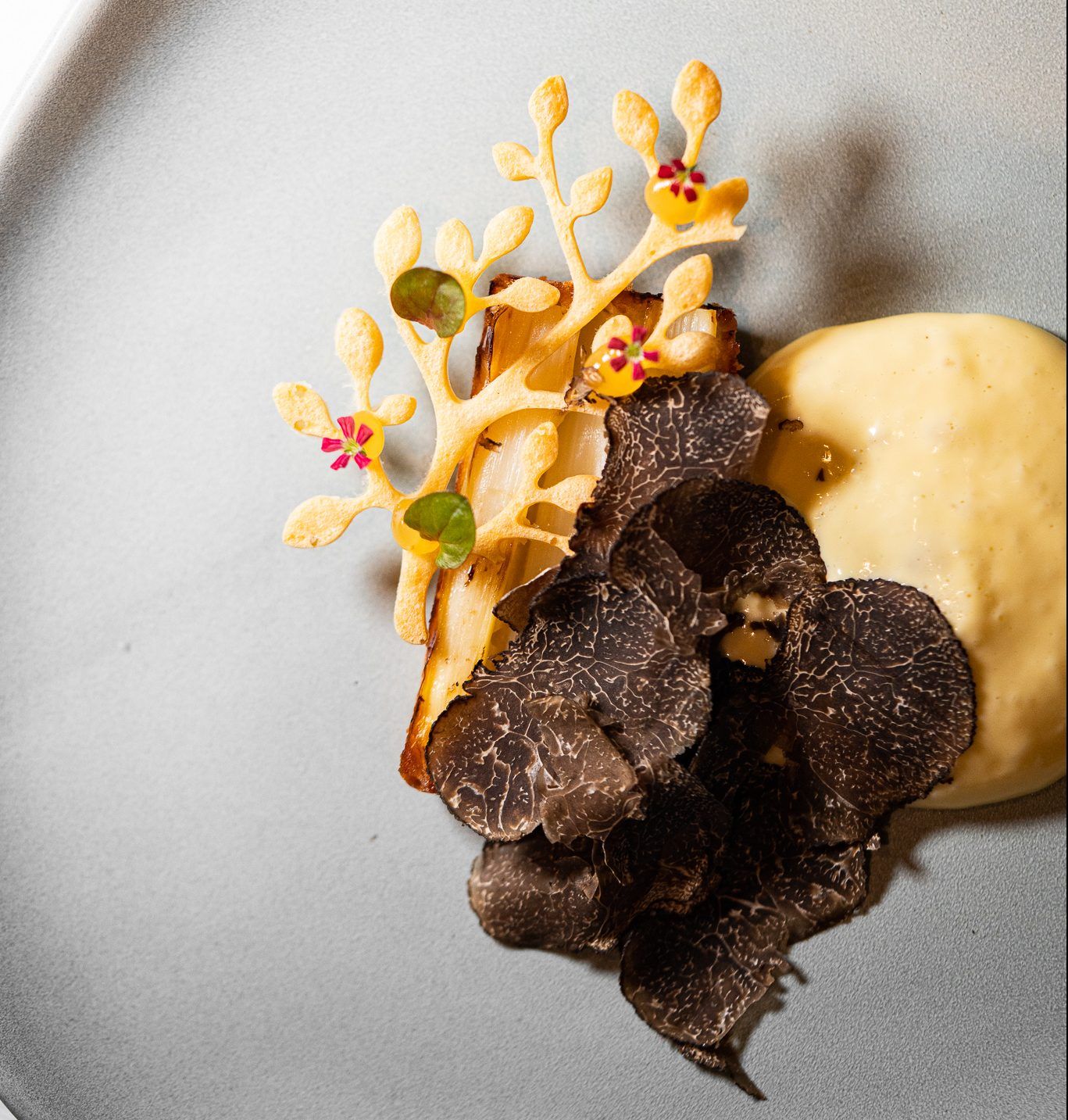 Next up, white asparagus served alongside creamy hollandaise sauce with a side of rich parmesan and truffle. This is followed by one of the highlighted dishes on the menu, the 'Caviar Box Version 2'  which has, as its foundation, a blend of uni, fennel, and crustacean aspic, which is then topped with a generous amount of caviar. Here, the luxurious ingredients complement and elevate each other to create a very lasting impression.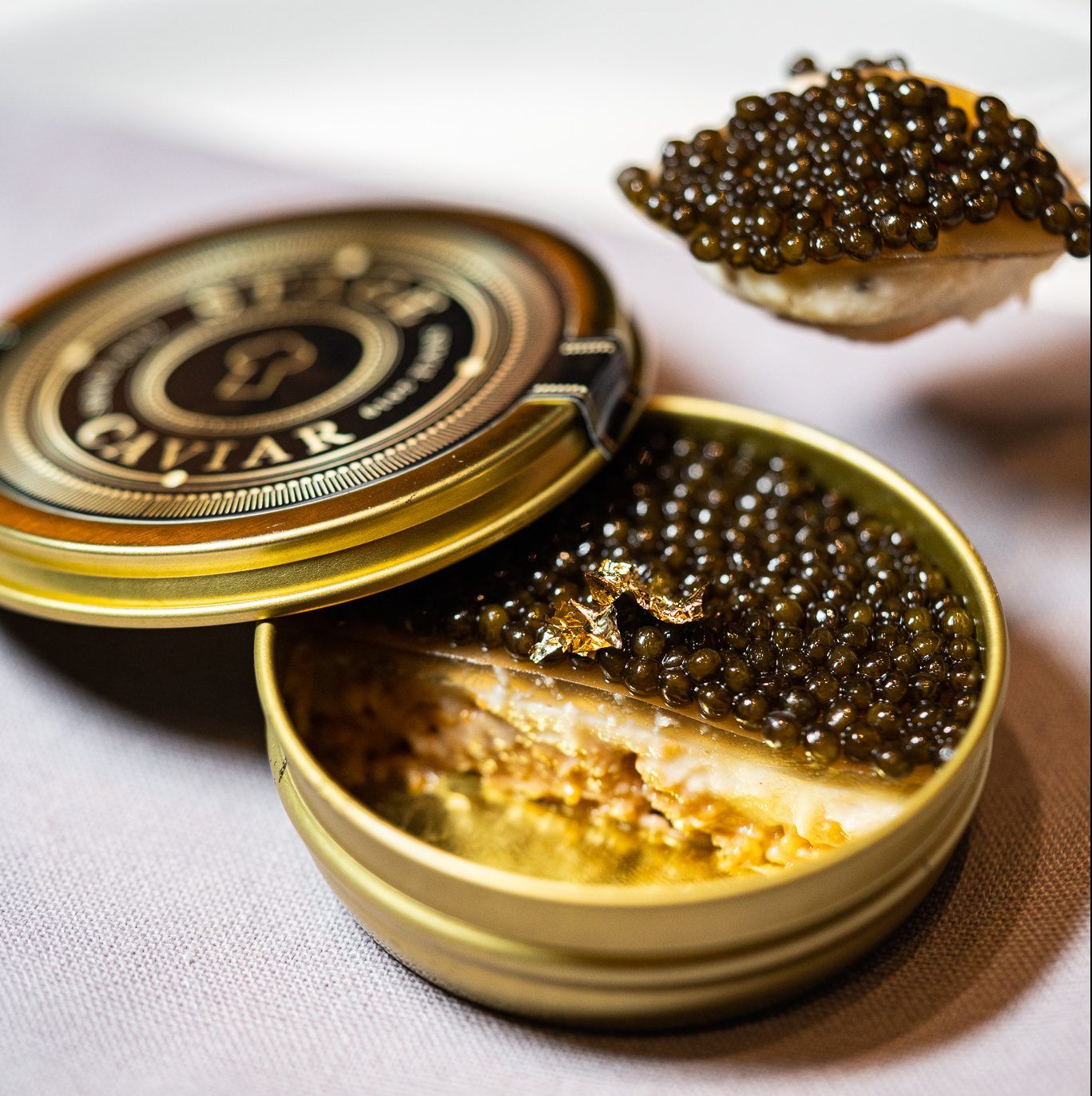 As a brief intermission, diners are presented with a serving of bread and butter, accompanied by finely cured speck (cured meat) and pickles. However, what appears to be a simplistic restaurant staple has undergone a Stage fine-dining makeover. The bread has an exceptionally fluffy texture, and is made even better with a smear of the smooth original flavoured butter, or chilli tomato butter.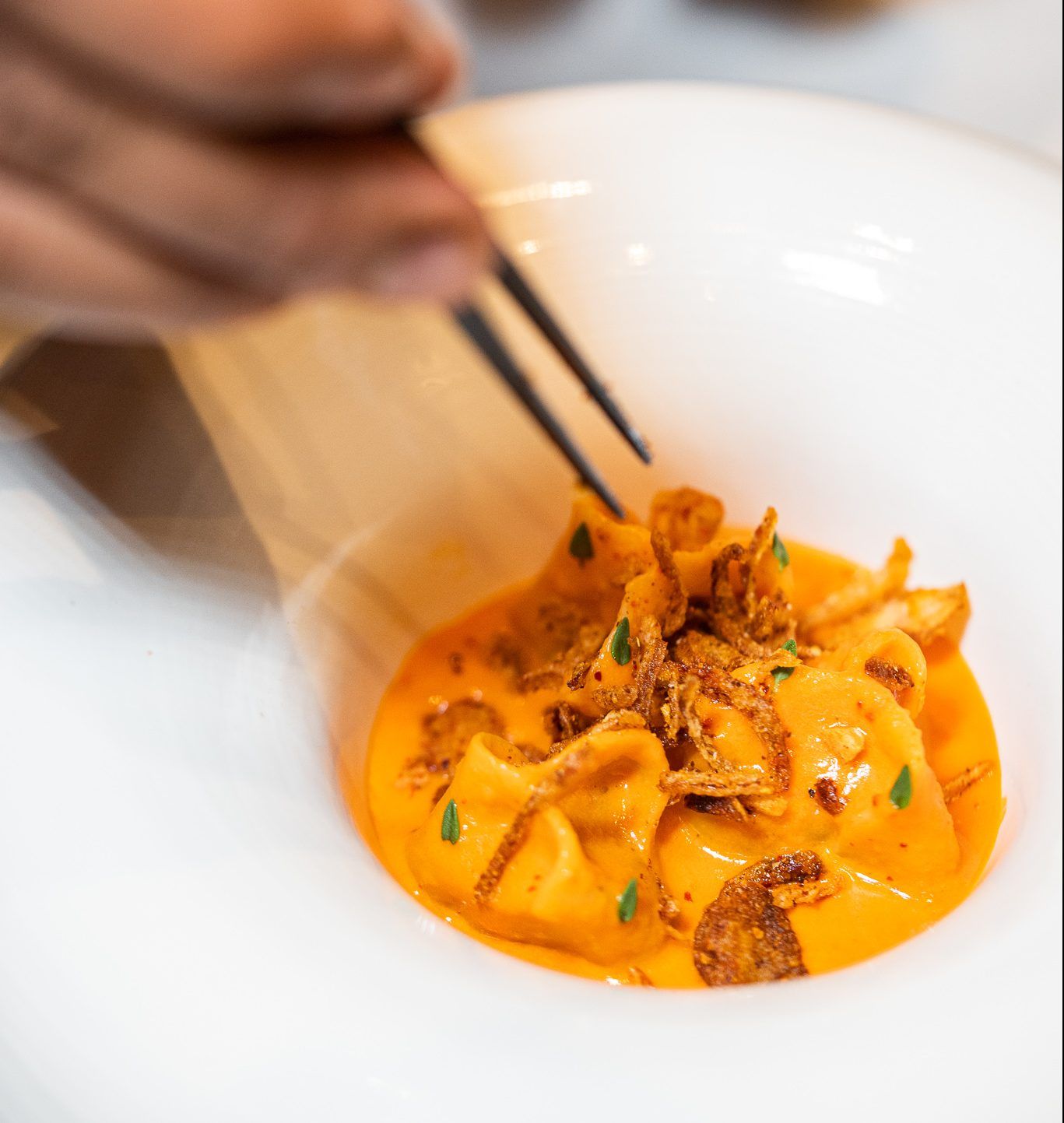 For the next course, the chef's artistic plating technique is brought to the forefront with the wild-caught tiger prawn dish, placed alongside the decorated endive and mustard. The following plate consists of bitesize turbot speckled with roasted chilli and pink pepper, and the heat is equalised by an intricately arranged row of Japanese pumpkin. Further capturing each diner's attention is one of the menu's main highlights, the 'Ragù de Canard', which arrives enveloped in a heated bowl. For me, these little pockets of gold exceeded gastronomic expectations.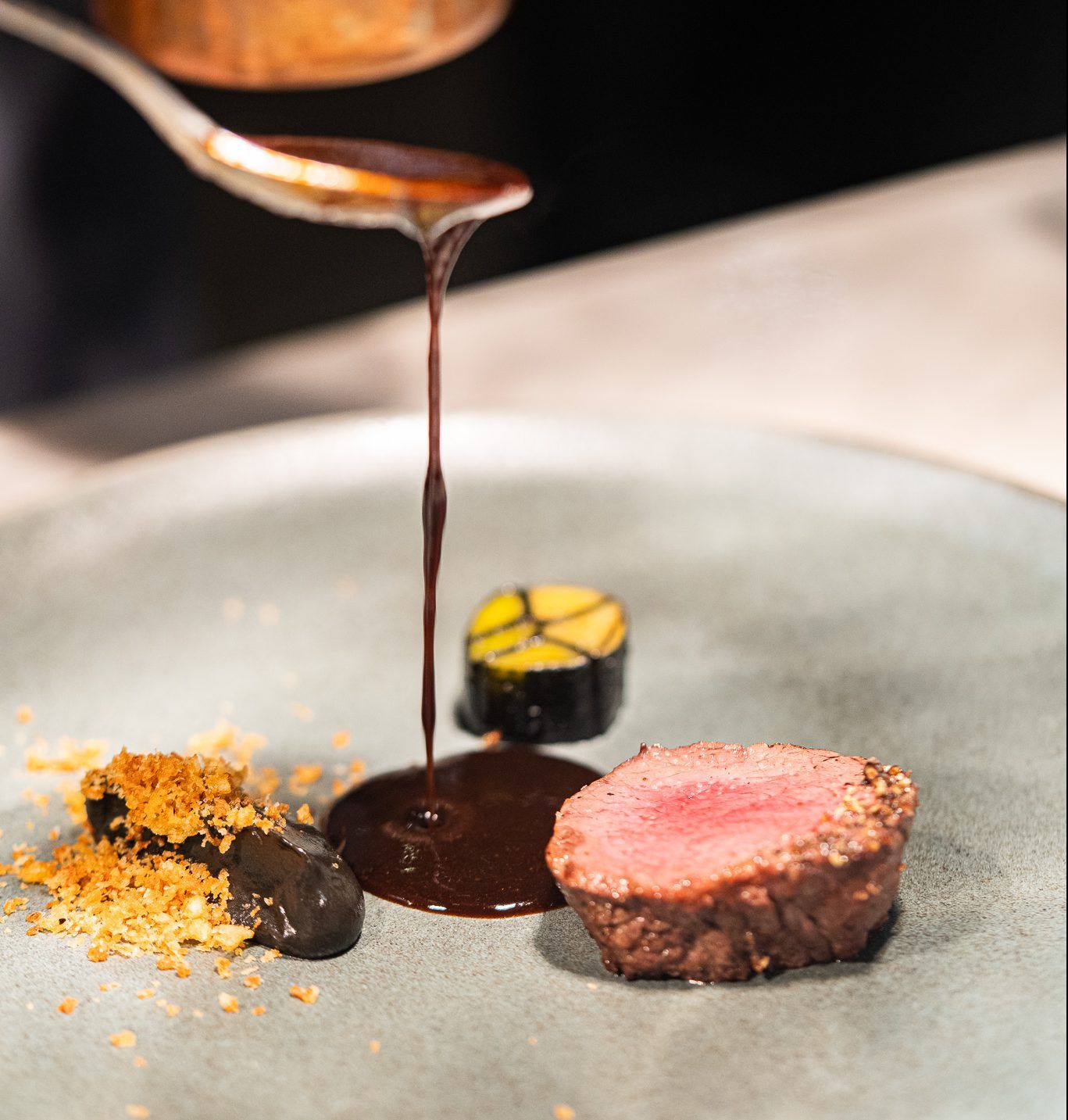 For the main course, diners can choose between the Stanbroke Wagyu tenderloin with nori burnt leek sauce and eggplant black garlic, or the 'Klong Thai Chicken', accentuated with truffles and wild mushroom. I ordered the steak whose flavours were deliciously complemented by the sauce, but I heard the chicken was equally amazing.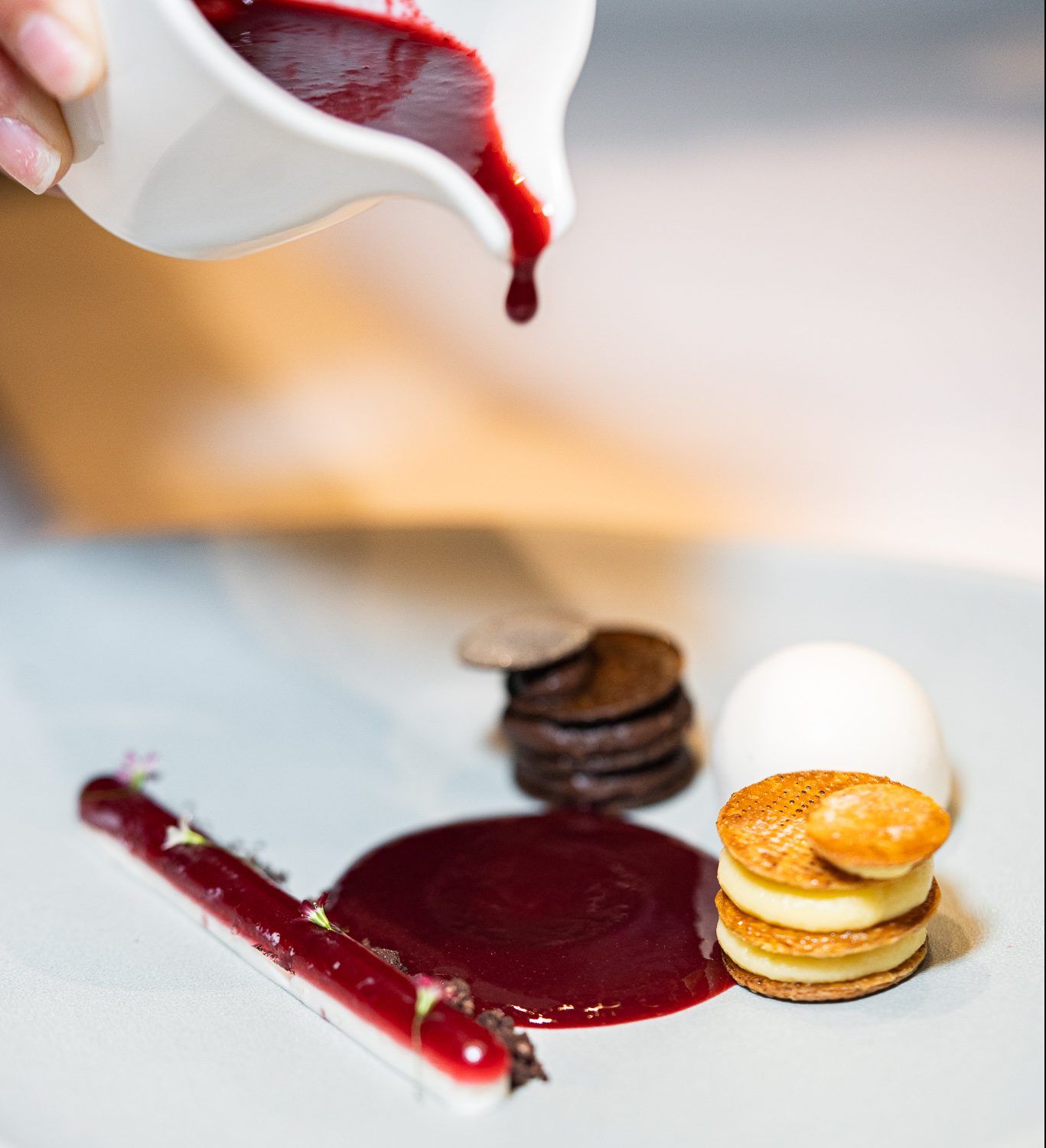 The tasting menu's dessert is none other than the beloved French pastry mille feuille, but the execution is more akin to a charming stack of pancakes. Pooled at the centre of the plate is some berry infused sauce and a petite scoop of vanilla ice cream on the side. Finishing off this spectacular meal, Stage presents one last dish…well, more like a whole 'Dessert Trolley', for those with an insatiable sweet tooth.
Opens daily for lunch from 12 pm–2.30pm, and dinner from 6pm–midnight. For more information and reservations, contact 02-002-5253 or visit restaurant-stage.co. 
You're all set
Thank you for your subscription.
Subscribe to our newsletter to get the latest updates.
You're all set
Thank you for your subscription.